Project ChildSafe: Modeling Proper Firearms Handling
Raising children with a respect for firearms means that our children need to know what guns are. As parents, it is our job not only to educate them about what guns are and how to safely handle them, but also to instruct them about the ins and outs of normal firearms use. What that means for every family depends on the ways firearms fit into our lives. Here are a few suggestions for age-appropriate ways to model proper firearms handling.
Sponsored by Project ChildSafe
Own it
Ownership of guns means we live a life rich with history and tradition, but that comes with parameters we have to work within. From our local, state, and federal laws, to our family's own rules, we need to know and follow a plan when it comes to owning firearms. Helping our children understand the laws we need to follow when it comes to gun ownership is part of educating them about what it means to eventually become a responsible adult. Taking kids to the gun shop when we pick up an FFL item, or having them help complete the paperwork for their hunting license and hunter's education certification are all ways kids learn about the process that is involved in owning a firearm.
Respect it
Once we have a firearm in our home, then we need to not only respect it by following the rules of firearms safety, but we also need to model respectful handling of guns. That means teaching children who are old enough how to properly use and handle firearms. We can take them to classes, spend days on the range, hunt with them, compete with them … and every step of the way, all of the small things we do and the manner in which we navigate the activities with firearms will color their perception of guns. Respect will beget respect. And small things that we do over and over will become the life-long habits that they carry with them and can pass down to their children.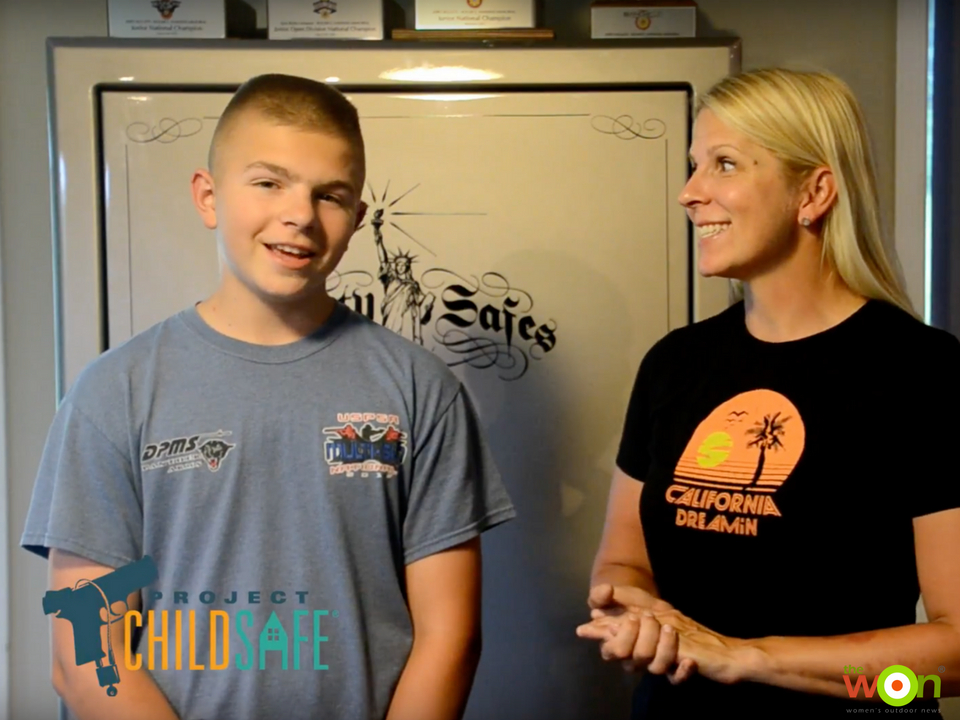 Secure it
Part of respectful care of firearms means having a safe storage solution for guns in our home. Involving children who are old enough in this is another way they learn respect and proper firearms handling. Learning to wipe down the metal parts of guns before we store them, as well as always making sure firearms are empty when we put them in or take them out of the safe – that first step in handling every firearm – are important steps that you can teach your children.
About Becky Yackley

Becky Yackley primarily competes in 3 Gun, USPSA, Bianchi pistol, but has competed in shooting since 1989 in disciplines from service-rifle, to NCAA Air Rifle and Smallbore, air pistol and a little bit of long range rifle. She shoots guns and cameras at competitions around the country, and writes in her fictional spare time. Her writing can be found here The WON in her column titled "Not a Soccer Mom" and sponsored by Jagemann Sporting Group, as well as Guns America and Gun World. View all posts by Becky Yackley →