Style Me Tactical: Concealed Carry in a Lace Top
As we begin to approach the warmer months the fabrics we gravitate towards become lighter and provide minimal coverage. Both of those things are typically not friendly to women that want to carry concealed. We often think that we need lots of layers and heavier fabrics to hide any printing or that we are carrying. However, that's not the case as you can see here. Concealed carry can easily be accomplished with a feminine top that also happens to be see-through.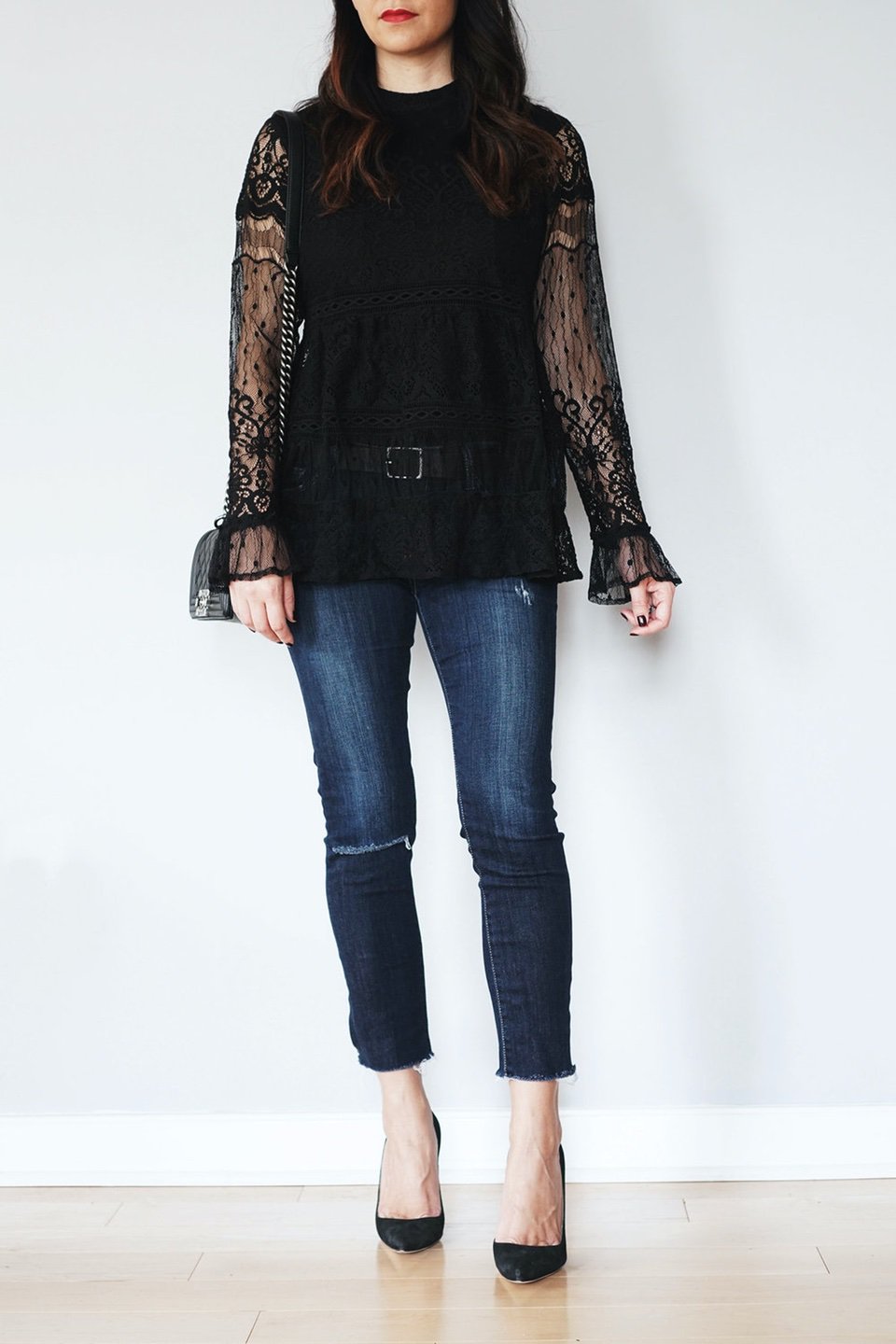 While you might have shied away from wearing lace when carrying you don't need to. The key is to layer a matching color tank/camisole to wear underneath the top which would be worn behind your pistol. This tends to work the best with darker fabrics. Although, you can wear a lighter color lace top with a matching or nude colored tank underneath and then wear the tank over the pistol. It's an additional layer to maneuver when drawing but if you've practiced and it's comfortable for you then that's all that matters. Most lace tops aren't typically form fitting and are meant to wear over the bottoms of your choice. You can even find some with a peplum hem like this one but either way they allow for easy draw access and no printing.
You can also select a belt that also has a black buckle or opt for no belt if that is your preferred method. This is the belt I wear when I carry using my StealthGear holster and specifically I wanted to show you that you can easily spot the buckle of the belt through the lace. However, you can't spot the firearm. Just keep in mind if your pistol is silver or has some brighter custom color work done that it will be visible.
Continue reading, "Concealed Carry in a Lace Top" here from featured blog, Style Me Tactical.
About The WON

The Women's Outdoor News, aka The WON, features news, reviews and stories about women who are shooting, hunting, fishing and actively engaging in outdoor adventure. This publication is for women, by women. View all posts by The WON →