Vera Koo: On What's Next after the Shooting Sports
I hear many people talk about what they want to do "some day." Too often, though, "some day" never arrives until the window of opportunity has closed and they can no longer do what they always said they wanted to do.

Sponsored by Vera Koo
I do not want to miss my "some day."
That is why I decided to retire from competitive sport shooting after competing in my 21st Bianchi Cup in May.
When I turned 70 in 2016, it caused me to reflect on what I want to achieve going forward. Leading up to my retirement decision, I had not been pouring 100 percent of my efforts into any one goal. I had been torn between staying sharp as a shooter and promoting my book, The Most Unlikely Champion, which published last year.
I wanted to be successful on both fronts. In truth, I was not doing well in either area. My attention was simply too divided. I was not doing all I could for my shooting, nor for promoting my book. And I have never been one to do something half-heartedly. Continuing forward with my attention split between 2 fronts did not make sense.
I never set out to become a champion sport shooter when I began learning how to shoot. I realized I had achieved more than I could have dreamed in Bianchi Cup and the shooting sport. Plus, at my age, it was becoming more and more difficult to compete at the level I desired. Your body has limits. None of us can escape the effects of aging.
But I still have a window of opportunity to make my marketing and promotion of my book a success, and I want to seize that chance while I still have the energy and my health.
And so, I embark on my next challenge.
Much like my beginnings in shooting, I have no background in marketing or promotion.
Where I head now, I don't expect it to be easy. I have so much to learn.
One of the reasons I always chose to pursue solitary sports is that they suit my personality. I am not a gregarious person who attracts a crowd. So aspects of promotion, such as making public appearances and speaking to a crowd, are not areas I consider myself good at doing. I must learn how to do this well, much like I learned shooting from scratch as a middle-aged Chinese-American mother.
Even though I leave competitive shooting behind, I know my experience at the Bianchi Cup will help me in this next challenge.
I always found the Bianchi Cup to be very much like an academy of character training. You encounter so much difficulty and suffering and hardship throughout training. The match is a test of how you handle your nerves and the pressure of competition.
When you finish a match, your ego and pride might be bruised, and you are physically beat up. But you realize you are still in one piece, that you can withstand a grueling challenge and that the Bianchi Cup did not break you.
Then it is time to reflect, assess your performance and plan for how to come back better the next year.
I am grateful I graduated from the Bianchi Cup's academy of character training. I am ready to use what I learned. I know how to calm my fears, overcome obstacles and nurture myself back to 100 percent after I become wounded. I learned how to set goals and never be satisfied until I reach them.
Becoming a competitive shooter forced me to step outside my comfort zone. There was nothing comfortable about starting shooting as a middle-aged woman in a male-dominated sport – nor was there any comfort in the grueling hours of practice in all kinds of weather condition. Competitive shooting tested my mind, body and spirit.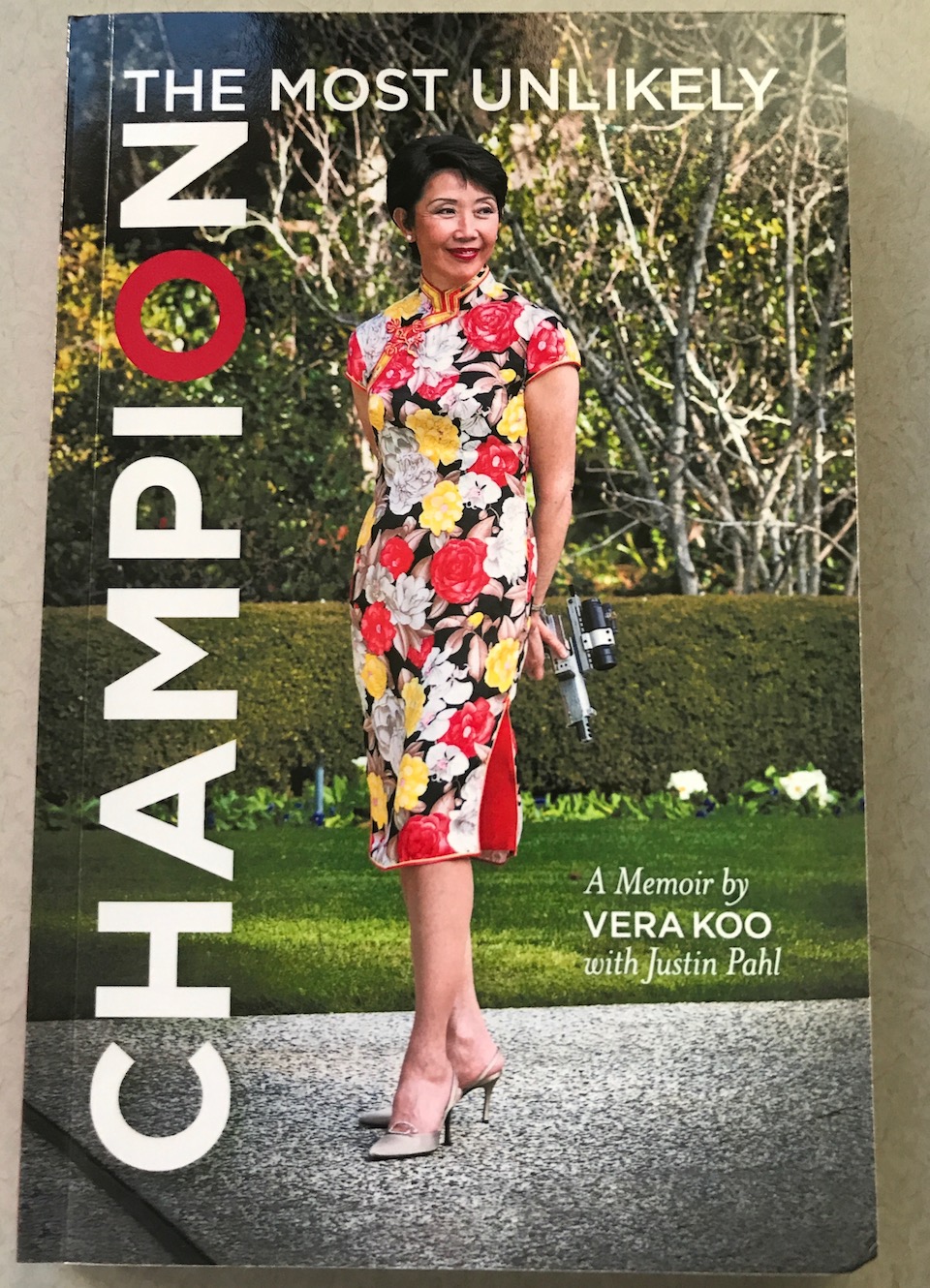 Marketing my book and making it a success will once again require me to step outside my comfort zone. But I think we experience the biggest reward when we accept a challenge that we know will test our natural abilities and then prove to ourselves that we are up to the task.
I wrote a book so I could share the wisdom I have gained in this life – not only as a competitive shooter but as an immigrant woman who endured personal hardships and had to learn how to keep going. I wanted people to know that it is OK to feel pain and to be broken. It is how you handle that adversity that determines the direction of your life. My story is one of love, betrayal, faith and forgiveness. Those are relatable themes, and I hope my story shows readers that they are not alone in whatever hardships they might be experiencing.
Now that my book is published, I want to commit 100 percent of my effort to spreading the message it contains.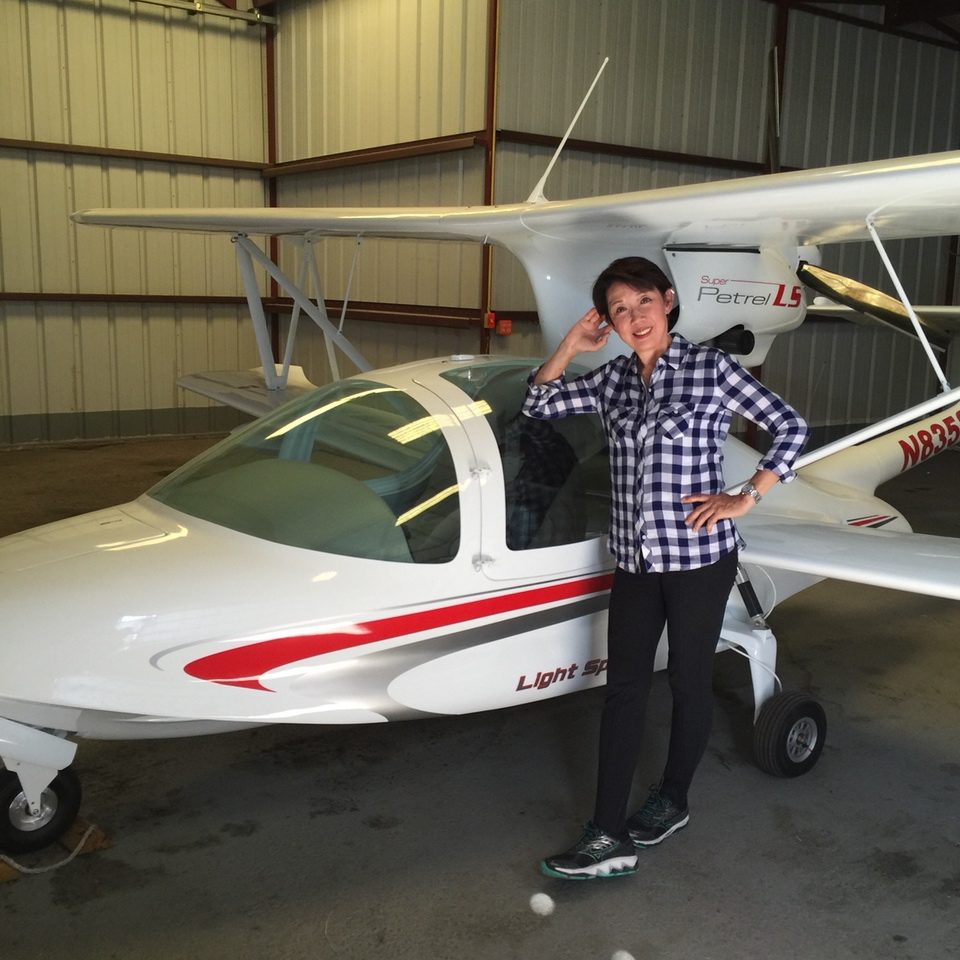 At my age, I know this might be the last big project of my life. A lot of work awaits me, but I am excited.
Even if my book doesn't become successful, I will walk away without regret. I will know I poured my full effort into this project and that I did not wait for "some day" to come.
About Vera Koo

Vera Koo is a first-generation Chinese American woman. She's a wife and mother, author, entrepreneur and retired competition shooter. Along with two published books -- "The Most Unlikely Champion" and "Wisdom and Things: Essays From an Unlikely Champion" -- she writes her column, Vera Koo, at "Women's Outdoor News." View all posts by Vera Koo →