Why You Might Want to Become a Certified Shotgun Coach
I believe doing and teaching are 2 different things. Being a good shooter is important, but if you can't help others become good shooters, we can't grow the sport of shooting. Instructors and coaches are very important in all sports and I don't believe you have to be the best at something personally in order to teach others … or at least to get them started. That being said, taking any class on how to teach others is valuable and then the practical application of that with the students, is priceless. I get an amazing sense of accomplishment every time one of the ladies at my demos hits a target – almost like I hit it myself – that's one of the best parts of my job! I talked to 2 shotgun instructors, Andrea Seefeldt Knight, from Maryland, and Dorothea Clevenger, from Pennsylvania, about the importance of becoming shooting instructors and Level 1 National Sporting Clays Association (NSCA) Certifications.
Syren Savvy is sponsored by Syren USA
Lynne: I started shooting on a skeet league at Elm Fork, back when it was still the Winchester range in 1999, and started shooting sporting clays in 2004 … this year being my 15th year! How long have you been shooting shotgun, and shooting sporting clays?
Andrea: ​I started both at the same time, about 10 years ago. I shot clays casually for 2 summers, and then in 2010, started lessons with Anthony Matarese​ Jr.
Dorothea: I have been shooting for 8 years and shooting sporting clays for little over 3.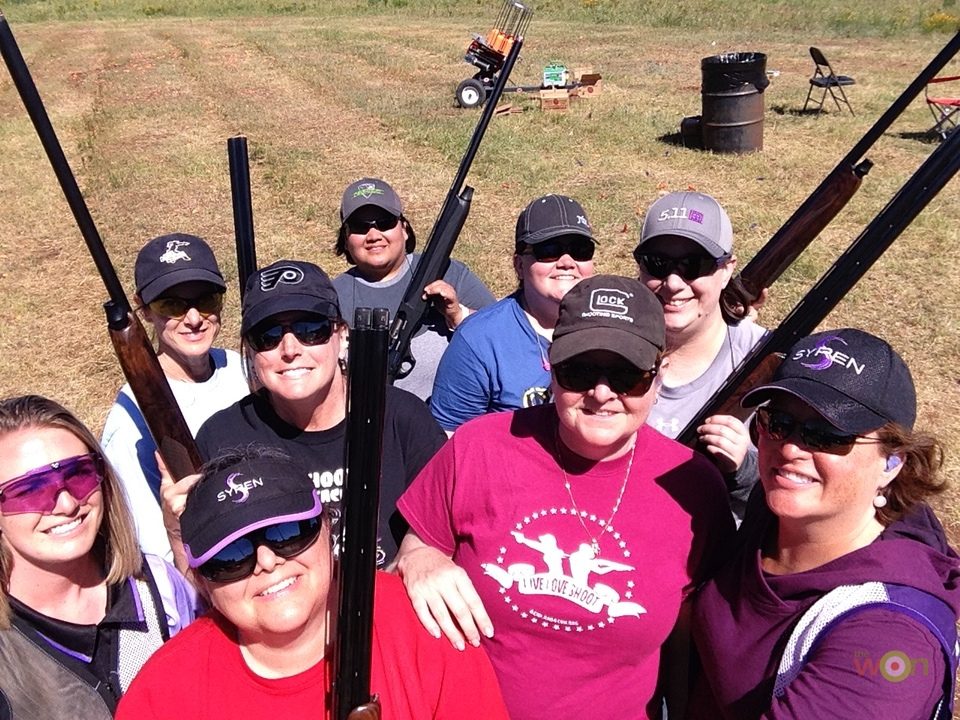 Lynne: When I joined the Syren ProStaff in 2015, I felt that if I were going to be out doing demo events, it would give me some additional knowledge of how to get ladies to hit targets. It's really all about knowing how to fix their misses. Why did you decide you wanted to give shooting instruction?
Andrea: My first instructor planted the seed in my head, saying he learned a lot at the class. Girlfriends that I shot with asked me to teach them, so I went to the NSCA Instructor School.​
Dorothea: I work with the Quarry Crushers kids team based out of Lehigh Valley Sporting Clays and wanted to be a better coach. Since people learn differently, I wanted to be sure I was teaching the correct foundations with a proven method.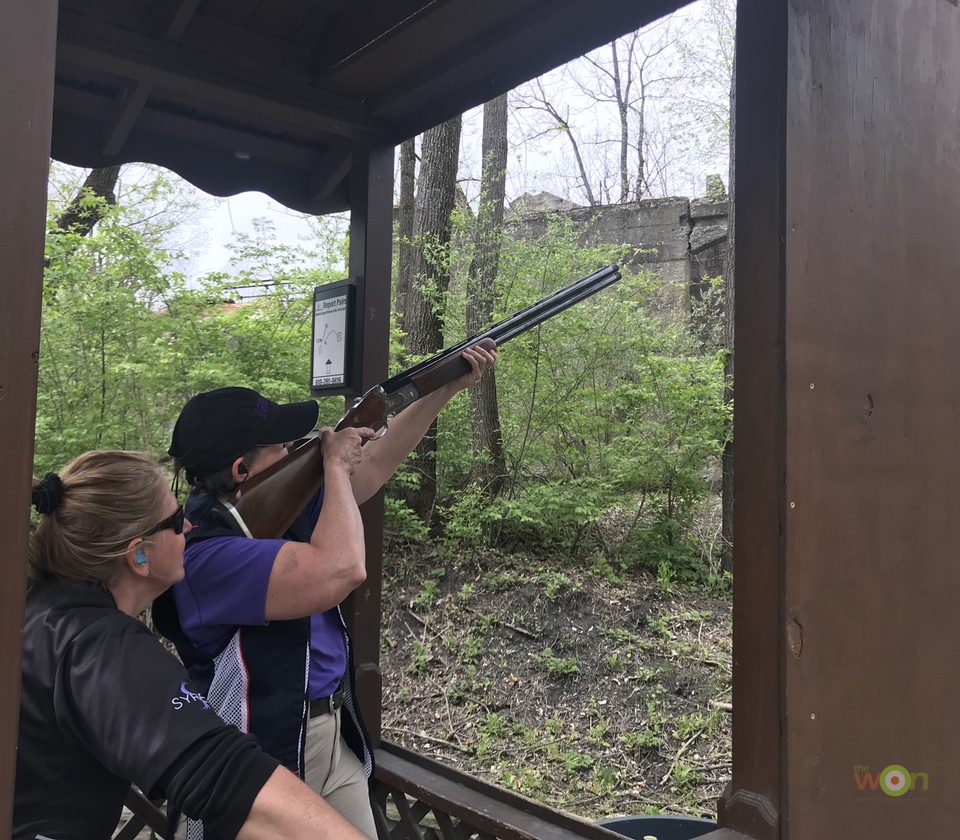 Lynne: I didn't do any instruction before I was certified and now almost every event I attend, I instruct, and mostly with brand-new or beginner ladies – which really helps me reinforce the basics. How long did you give instruction before getting your certification?
Andrea: I hadn't been giving any lessons before the certification and I started teaching immediately after I was certified, in January 2012​ ​and currently teach about 200 hours a year, based out of Maryland.
Dorothea: I was an NRA-certified Shotgun instructor and taught shotgun previously, but feel much more confident with the additional teaching instruction and how to be more effective with my NSCA Level 1 certification.
Lynne: I am getting better at diagnosing eye dominance, even when looking down the barrel, stance and how to correct stance to hit more targets. So many women are so used to having to pull their shoulders back to accommodate longer stocks, and now with the Syren, they can bring their shoulders forward for a much better stance … and hence, better scores. Ricky Smith was my instructor down in Spartanburg, SC. How beneficial did you feel the training was? Who was your instructor?
​ Andrea: I was certified in South Carolina and it really just covered the basics, and with my additional instruction from Anthony Matarese Jr., I use a lot of that information to teach now. My first class was a very basic course, intended for high school coaches. I'm teaching what I have learned working with Anthony Matarese Jr.
Dorothea: I learned so much! It wasn't the easiest class and honestly, I was grateful for that. It proved how much you learn in it. Russ Arnold was my instructor.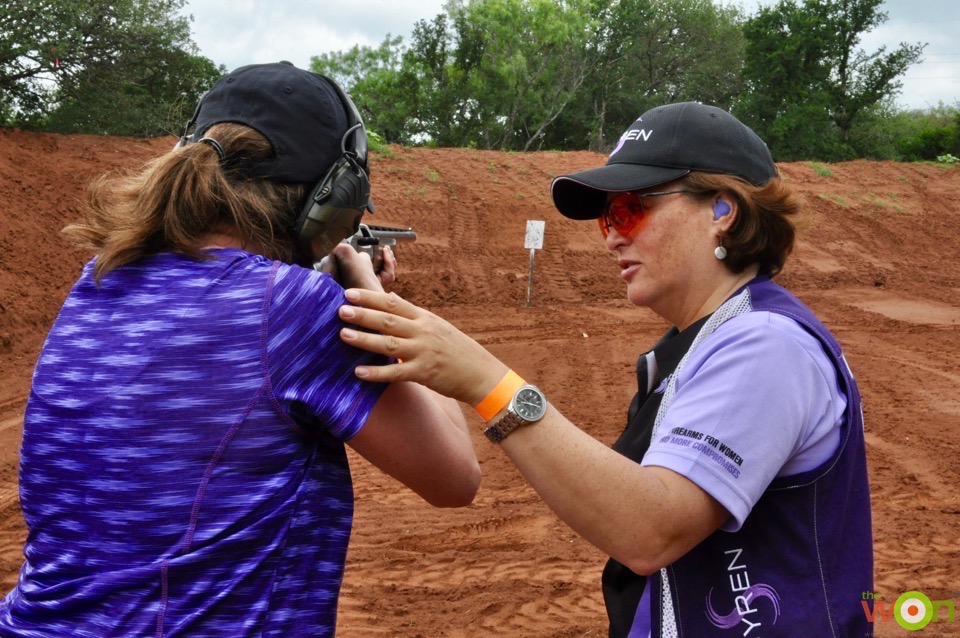 Lynne: I have almost no time for personal lessons – but get lots of time with new shooters – which are my favorite, at the Syren demos I do all year. Do you feel it's a benefit to have your name listed on the NSCA website for instruction in your state?
Andrea: I think so, even though I have had only one person contact me, other than several Phishers/Scammers. He chose me because he had bet on me when I was a jockey (Andrea was the third woman to ever ride in the Kentucky derby and there have only been 6.)​
Dorothea: Yes, it is! Since being listed, I have received phone calls for lessons that I wouldn't normally have. It helps my name is FIRST on the list for Pennsylvania.
Lynne: For brand new shooters, I think it's of the utmost importance for women to have the opportunity to learn from women instructors. Many ladies are nervous and girls just respond better with other women. Once you're more comfortable and want to take it to the next level, I think instruction from either a male or a female will work, as long as they can make you a better shooter. How important do you feel it is for new lady shooters to have women instructors?
​ Andrea: I think the most important thing is that they have a competent instructor, if it's a woman, that's even better.​
Dorothea: It is super important. Women instructors know how ladies think and can relate to their way of thinking.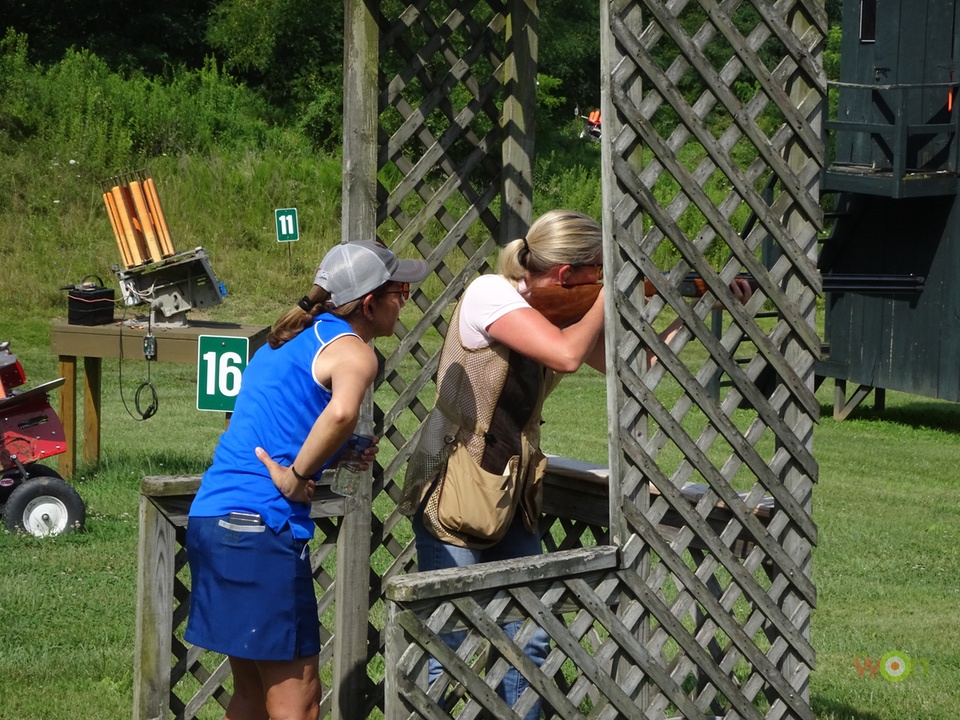 Lynne: Other than my NSCA Level one, I have earned my Royal Lifesaving patch from summer camp in Canada years ago. What other teaching certifications do you have?
​ Andrea: A few years ago, I was Scholastic Clay Target Program (SCTP) certified to work with a local club, a great program and group of kids. Unfortunately, their practice days (evenings) didn't work for me. I don't have the time or feel the need for any other certifications, as my schedule is already full through referrals.
Dorothea: I have NRA teaching certificates in Pistol, Shotgun, Rifle, and Personal Home Safety. I am also an NRA Range Safety Officer as well as an International Defensive Pistol Association Safety Officer. I am a certified SCTP coach and NSCA certified coach.
​
​ Lynne: Do you feel that it is a good investment to take the class – and good return on your investment? The first year I had it, I made my money back and more, so yes, definitely.
Andrea: Yes, ​I think the current NSCA Level I is worthwhile especially if you don't have to travel to attend, which can add $500-$1000 to the cost. (Most instructors travel to various locations with the schedule listed on the NSCA website)
Dorothea: Yes, it definitely is!!
Lynne: What have been your proudest moments with teaching so far?
​ Andrea: Shooting at the Benelli Invitational Tournament with 3 of my students​ ​as a practice ​session for them and coming in first place team.
Dorothea: I love working with my A Girl & A Gun ladies and am thrilled when I see how well some of my ladies are doing. My proudest moment was watching so many of our Quarry Crushers Kids going up to receive trophies at the Pennsylvania SCTP State Shoot.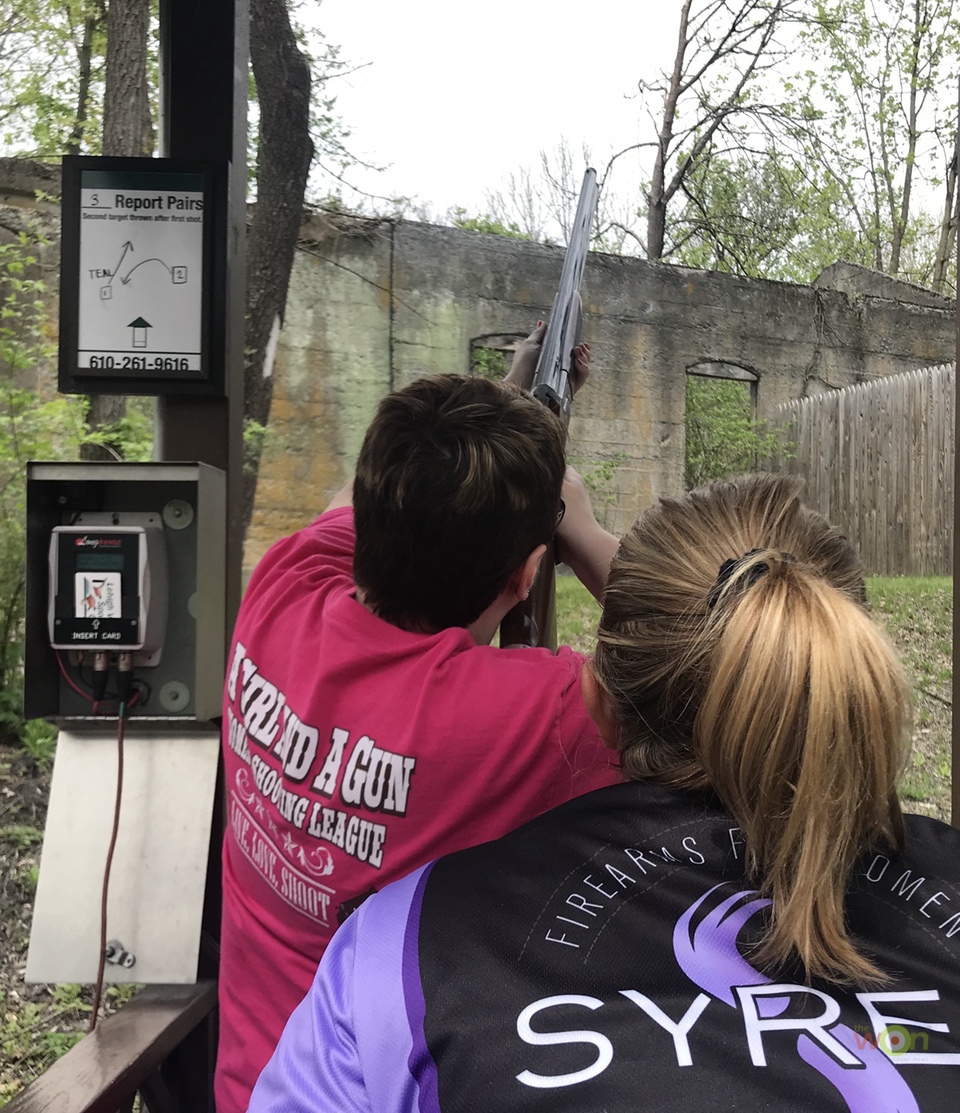 Lynne: What would be your recommendations on suggesting to ladies that they get certified to teach shotgun shooting? My advice is this: Make sure you are good enough to hold your own. I don't believe you must be the best of the best already, it's more about what level of shooter you are planning on teaching.
​ Andrea: It's the same as a male instructor. They should have a decent amount of experience themselves and have trained with a top shooter​/Instructor. The class is 3 days, you can learn only so much in that time. One needs to have a good understanding of how to break the clays before attending or trying to teach others.
Dorothea: If they are interested in teaching, be sure to get to shoots and receiving your NSCA required amount of targets. Look for a class under the NSCA website, they have them all the time. Go with an open mind and be ready to learn a lot 🙂
Learn more about shotgun certification at the NSCA website.
About Lynne Green

Lynne is on to her next adventure after over four years in Maryland with Caesar Guerini and Fabarm as the Brand Manager for Syren (a line of shotguns made for the ladies). She has attended dozens of demos and events and has been honored to get to meet and introduce hundreds of ladies and young girls (and lots of boys and men too) to all 3 brands and to shotgun shooting! Lynne has learned so much about shotguns – gun fit, eye dominance and mechanics – that shows her just how much more there is to learn. She now is doing marketing and branding consulting and also plans to stay active in the outdoor industry, do more hunting and sporting clays, shooting lessons and add some fly fishing to her repertoire. She'll be based in the Dallas Fort Worth area. View all posts by Lynne Green →