Cheyenne Dalton's Recommendations for Camera Equipment Afield
We live in the age of social media and it's hard to stand out in the crowd. Scrolling through our feeds on Instagram, we are bombarded with thousands of photos and videos. Each one vying for our attention to get noticed, to sell a product, or to convey a message. It's 100% visual and it's a big business. There are people who make a good living posting photos of products and telling you how much you need said item. As a sponsored shooter, it becomes one of our jobs, and some contracts require a certain number of posts per season. I have a couple contracts that have specific requirements, which were negotiated during the contract writing period.
Sponsored by Volquartsen Firearms
How do you stand out? Well, since I'm not one to want to show more skin than talent, I use decent photography and videography on all of my social media platforms. I've been doing this for a few years and I'm still refining my social media craft. It seems to be evolving constantly, and I do my best to keep up with it.
I want to show you what equipment use to make videos and photos, and I hope it helps you either better your craft, or learn what not to do. I'm no expert, but I've been told I do "OK" with the social medias.
Cameras
A camera is the first thing you need.
Cell phone: Everyone has a cell phone and all of them take great photos. Most of my pics are taken with an iPhone, but the other brands have great cameras.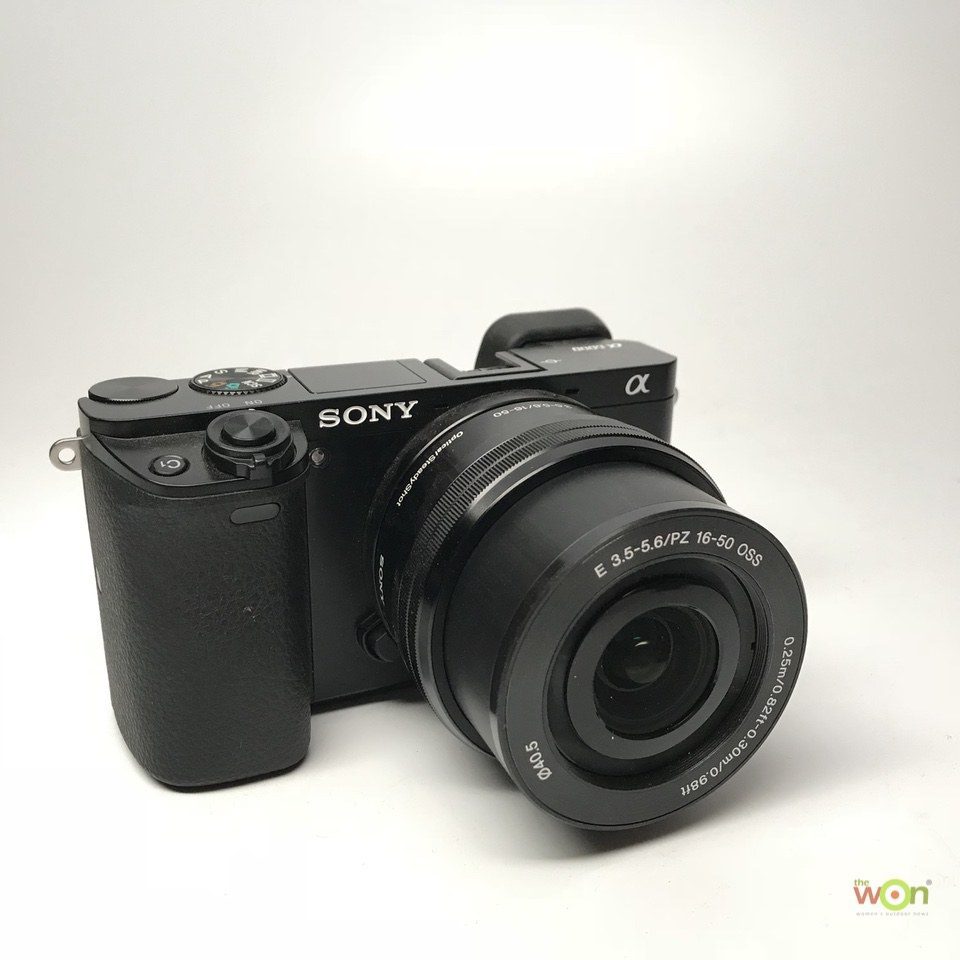 DSLR: A DSLR camera placed in the right hands is an amazing piece of equipment and the number of megapixels on most cameras seems to keep rising and consumer quality cameras are pretty affordable as well. Plus, some DSLR Cameras are capable of high quality video, but more on that later. DSLR cameras are great because you can control the shutter speed and settings manually or you can set it to a high speed preset and it'll do a lot automatically.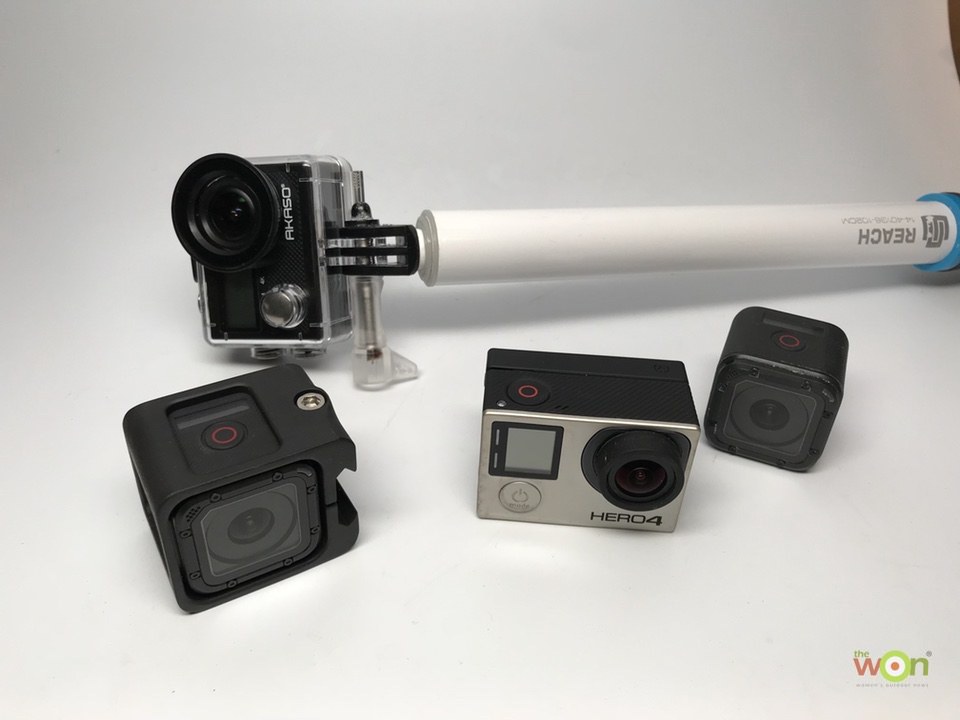 Action cameras: Most everyone I know has a GoPro and they use it for shooting match videos. The GoPro cameras will take still shots, video, and timelapse burst. A lot of killer footage comes from action cameras. GoPro cameras can be pricey, but there are lots and lots of new companies jumping in. I use a Akaso Brave 4, it's like $100 and I'm as pleased with it as I am with the GoPros we have, at a fraction of a price! Also, GoPros can be mounted anywhere which makes for some really cool POV shots.
Video camera/DSLR: We've been working on stepping up our video quality this year, and a new piece of equipment is a DSLR/Video camera combo from Sony. I met with a guy at SHOT Show who was there filming footage for a celebrity representing a company I work with. We talked about cameras and he suggested I try a Sony A6000 because of the price and the fact that it's video quality is great for most social media platforms. Most platforms compress video so 4K video isn't necessarily needed. You can spend as much as YOU want, but this one works for me.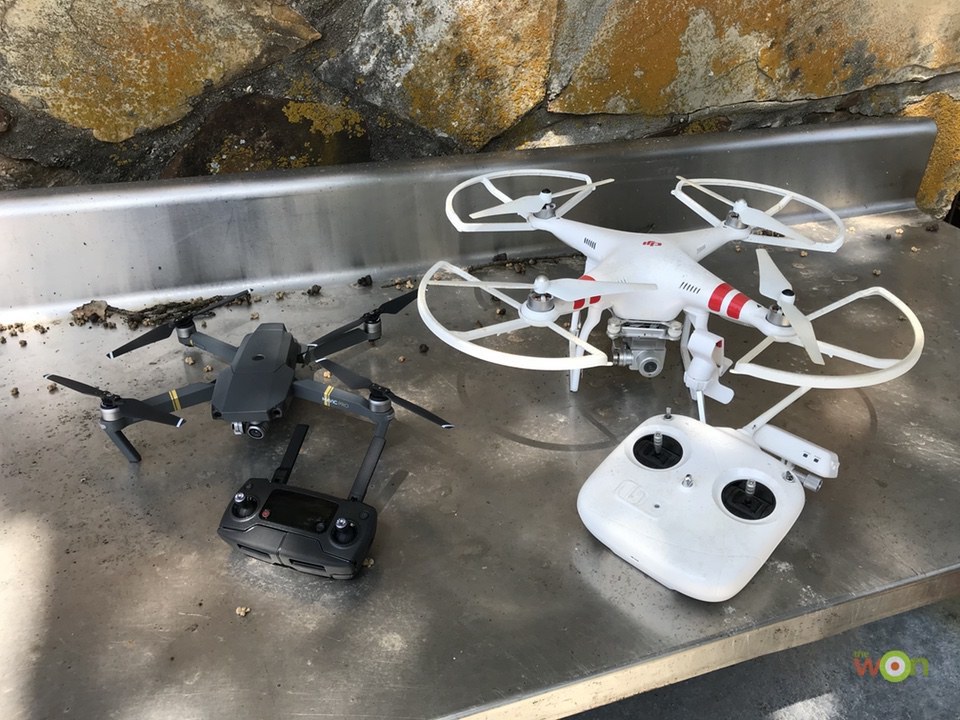 Quadcopters/Drones: Drones, I hate that term. Anyway, these flying cameras are really great for getting dynamic footage. Some people hate them, we love them! My dad bought a DJI Phantom Pro (something like that) several years ago, and it's amazing to see how far this technology has come. We now have a DJI Mavic Pro that is amazing, and for the price, we feel it's the best option for a hobbyist, or even a pro. I know there are better quadcopters but I don't have your money!

Accessories
Anyone involved in photography knows there's and endless list of cool stuff you can buy for your cameras. Most of the goodies enhance the quality of your photos/videos. Here's a breakdown of what I use.
Gimbals: A gimbal is a must if you plan to run or walk and video. Gimbals remove the shakiness of the video by using small motors to stabilize the camera picture. This, coupled with your cameras stabilization abilities, make for buttery smooth videos. No more making your audience motion sick. I use gimbals from EVO, but like everything else, you'll have to decide what works best for you. Prices definitely vary!
Tripods, selfie sticks: Endless varieties and types of are available. I have a small tripod from Joby that works well for holding the camera on a table, and it also serves as a handle to hold the camera for walking shots.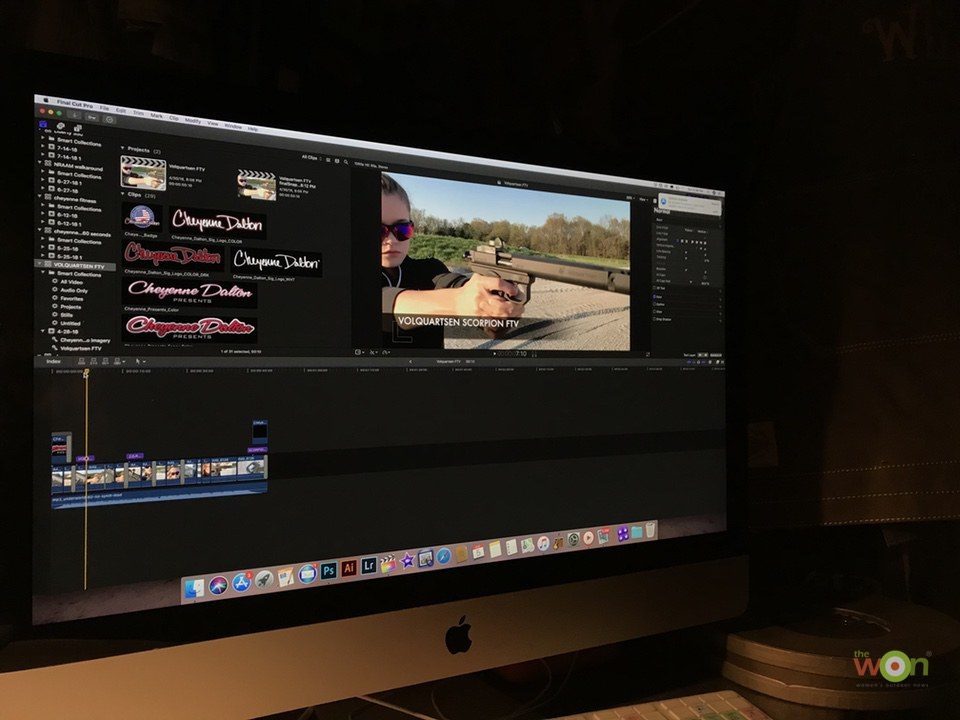 Editing software: Again, the offerings are limitless here. Good video software in the right hands can make a bad video look good! The iPhone has iMovie, and it's pretty good; it's what we use when we're in a hurry or on the go. We've invested a lot of time and money in the social media presence, and video editing has been a big part of it. For most videos you see on my social media, we use Final Cut Pro X or Adobe Premier for the final edits. I'm thankful that my family enjoys doing this stuff with me, and we collaborate on everything that's put out.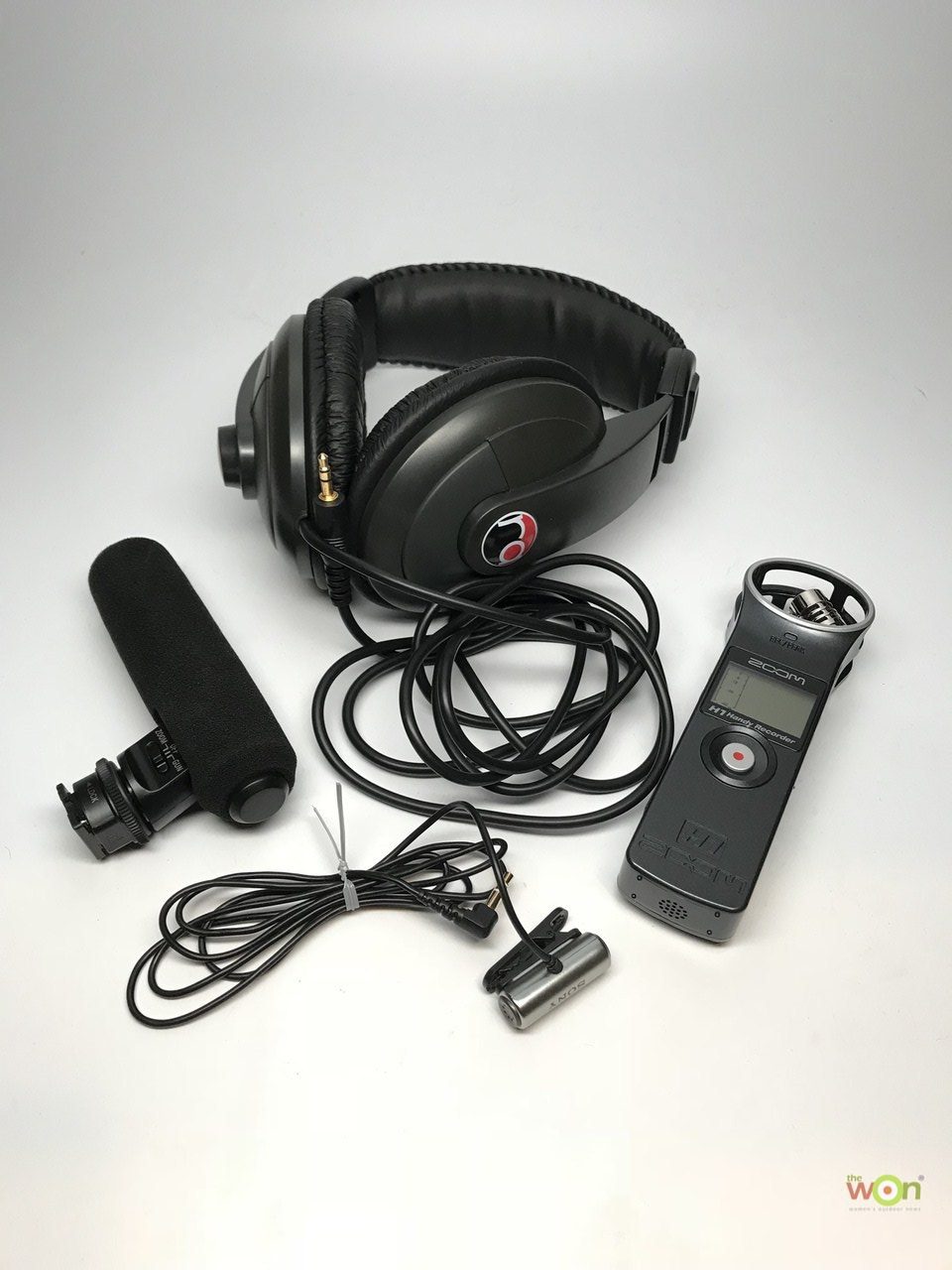 Sound equipment: Something I did pay attention to when we started making videos was sound quality. I made a video at SHOT Show this year and the sound was really bad. Tons of background noise. We only had a cell phone mic and I knew then that we needed an upgrade. I bought a Zoom mic and Lavalier lapel mic. I also have a shotgun mic for our Sony camera. Both choices are great, and really inexpensive.
The coolest and best equipment in the world won't be worth a dime if you don't know how to use it. Composition is a huge part of photography and scrolling through Instagram, you can see who knows, and who doesn't. There are pages with hundreds of thousands of followers, and all they post are nice, well composed pictures of guns. There are online courses and tutorials to help you maximize your video and photo abilities. Or, just go out and do it! See what works for you and stick with it!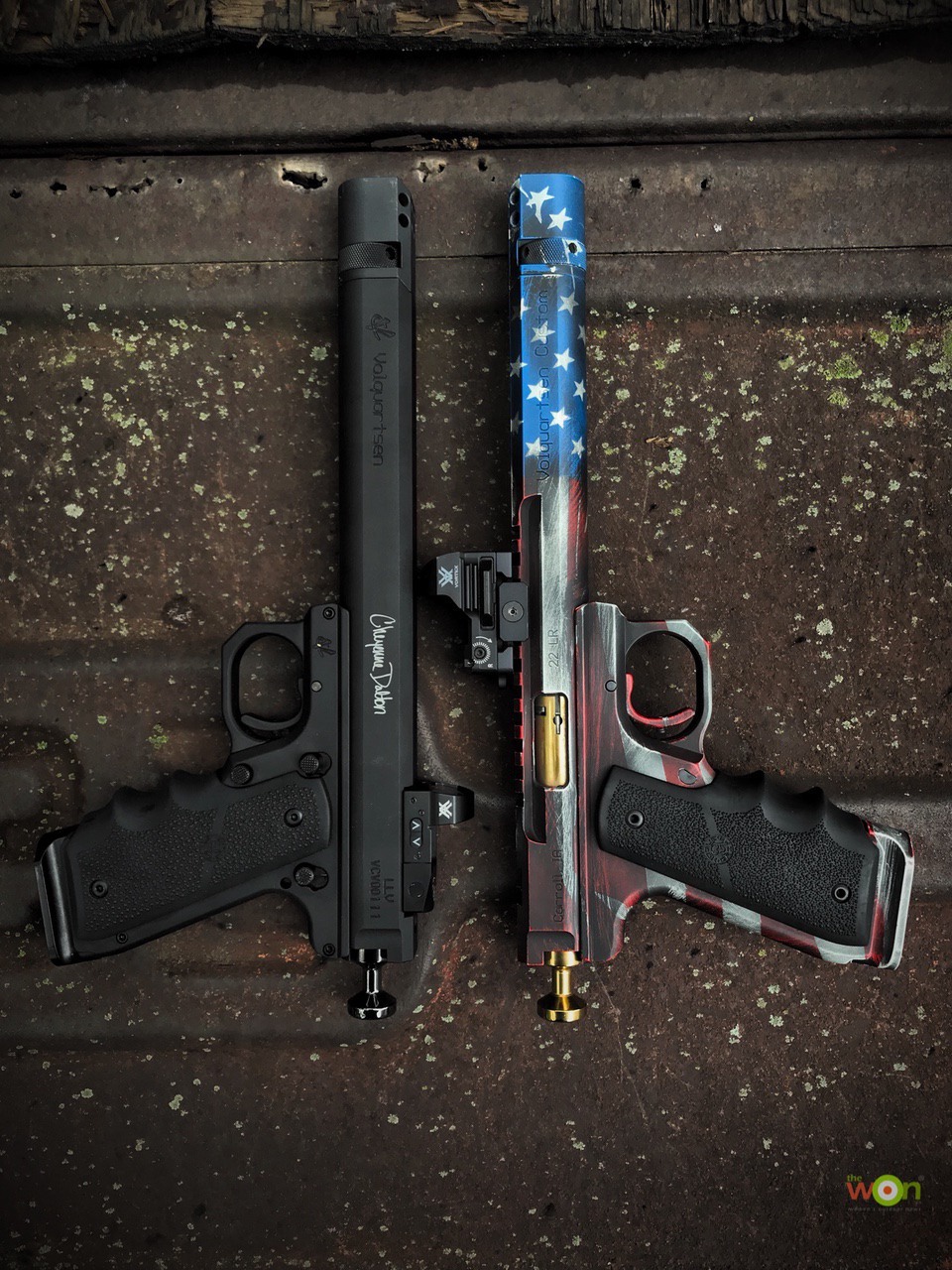 I could go on for months about all the equipment we use to do this stuff, but that would be boring and I'm sure there would be lots of disagreement.
If you see me out somewhere, I'd be happy to show you what my cameraman (Dad) uses. Now, let's go shooting!
About Cheyenne Dalton

Cheyenne Dalton is an up-and-coming junior competition in 3-gun, USPSA, and Rimfire challenge. She writes a column about her shooting experiences, sponsored by Voquartsen Firearms. She's been competing for 4 years and has won state titles, along with the Limited Ladies Rimfire World championship 2 times (2014 & 2016). When she's not at the range, she is traveling with her Bluegrass band, "That Dalton Gang," where she plays mandolin and violin, along with singing lead vocals. Her future plans include lots of shooting and continuing her education with a focus on being a pharmacist. She lives on a family farm in Missouri. View all posts by Cheyenne Dalton →