Fall Doe Camp: A Backcountry Retreat for Adventurous Women
Fall Doe Camp Returns to Jackson's Lodge in Canaan, VT.
Sept. 14 – 16, 2018
Vermont Outdoors Woman
is sponsoring an outdoor education retreat for adventurous women 18 years and older in Canaan, Vermont on September 14-16, 2018 and time is running out if you'd like to register. Fall Doe Camp will offer three days of classes to be held in the woods, in the lodge, on the lake and on the sandy beach as foliage season begins in the Northeast Kingdom of VT. Take a look at our
classes
.

If you have sent us your deposit but haven't sent your registration form yet, please do so as we need to start assigning lodging and classes.
We just added kayaking and stand up paddle boarding to our schedule. Saturday, September 15th and Sunday September 16 we'll be offering stand up paddle boarding. We'll also have kayaking classes in all 4 of our sessions with 2 for beginners and 2 classes for advanced kayaking.
If you already selected "Paddle Sports" or if you'd like to change your class selection, you can email us or we can make adjustments at camp.
vow@voga.org
The cabins are nearly full and we have 1 private room for 1 or 2 individuals still available. We should know about cabin availability by next week.
Camping out: For the more hardy campers, bring your tent and save money by camping out. Save $140 off the cost for the weekend. For novices, we'll have camping specialists available for instruction and assistance and we are offering a series of camping classes. There will also be an option of a " chaperoned" Solo Overnight Camp Out on Sunday night.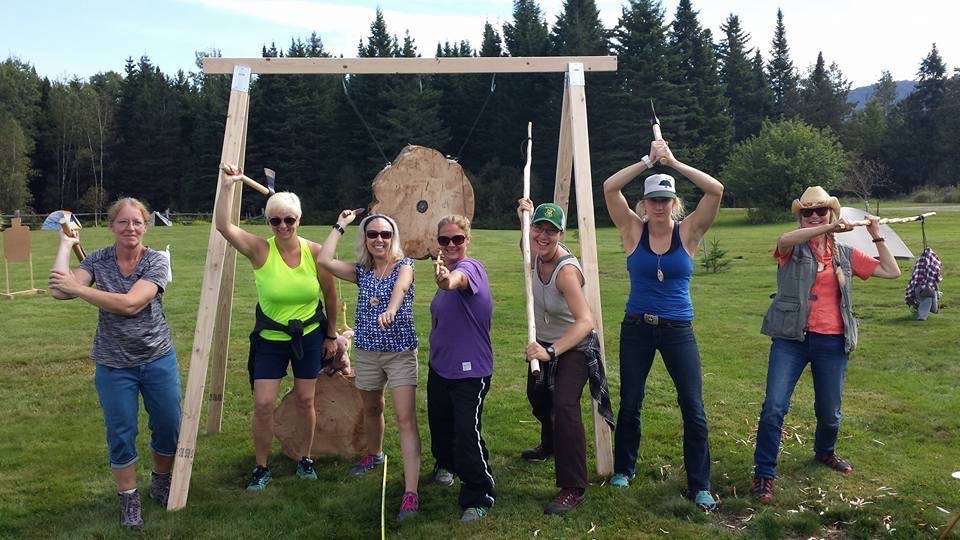 Between classes there will be ample free time to explore or just relax on the sandy beach or the cabin porch. Kayaks are available on site or you can bring your own gear. The evening campfires are always popular for socializing. A large raffle will be held on Sunday after lunch with thousands of dollars worth of items going to the lucky winners.
Don't miss the opportunity to receive affordable outdoor education in a stress-free, supportive environment. Cost for the weekend program is $390.
Discounts are available for daily drive-ins, camping out, mother/daughter teams, and girlfriend groups of three or more. Learn more about discounts on our registration form.
We are collecting items for our huge raffle and for 125 welcome bags. If you know of any companies or businesses that might be interested in sponsoring our event and getting their products & services in front of a large group of women, let us know. We accept raffle prizes, welcome bag items and cash. If you would like information regarding Doe Camp sponsorship, please visit Sponsorship Information or contact Gray at: gray@voga.org
Sponsored in part by Vermont Outdoors Woman, Jackson's Lodge, Vermont Fish & Wildlife, Vermont Outdoor Guide Association, R & L Archery, Rack N Reel Sporting Goods and Vermont Field Sports.
Be sure to thank our sponsors for their generous support.
Check In for Doe Camp is 8:30 am to 1:00 pm and our first session starts at 2 pm. Arrive early so you can check out the lodge, lake and grounds. Bring a lunch.

"One Weekend Lasts a LIFETIME!"
** Please share this message with your family and friends. Thank you in advance.
******
If you have questions, you can contact our office at:
Toll Free: 800-425-8747
Local: 802-425-6211
About The WON

The Women's Outdoor News, aka The WON, features news, reviews and stories about women who are shooting, hunting, fishing and actively engaging in outdoor adventure. This publication is for women, by women. View all posts by The WON →