#FridayFIX: How to Build a Backyard DIY Fire Pit
From the earliest of times, people have communed around the campfire, telling tales and sharing personal stories. Gathering around the fire brings us together, and a backyard fire pit is the perfect spot to kick back and relax.

Fire pits provide ambiance, warmth, light, and a place to gather and entertain. It's no wonder that they are high on homeowners' wish lists. Basking in the glow of a beautiful fire can be romantic – enough that you might just opt for a staycation to watch those sparks fly.
You have a number of great choices to consider, so let's start at the beginning. Ready to get fired up?
1. Have a Plan
What is your particular lifestyle and what kind of experience are you looking to create? Maybe you'd like to designate a social gathering area, making the fire pit the visual or decorative focal point of your outdoor living space. You might want to use the fire pit to warm up chilly evenings and extend your outdoor season. Perhaps you'd like to relive your childhood camp days by roasting hot dogs and making S'mores over the fire. No matter what you decide, you need to have a plan.
2. Pick a Location
Once you've determined how you'd like to incorporate a fire pit into your outdoor living plan, the next step is to select its location. Evaluate your space. There's a fire pit for every space, large or small. If you have a large piece of property, designate a section of land for the fire pit, but make sure to select a safe and convenient location.
Begin by checking your local ordinances or HOA rules for any regulations or limitations. Next, select the area where you'd like to socialize or entertain, and leave at least seven feet all around the fire pit's location for seating. Make sure to choose a flat space at least ten feet from the nearest structure and plants. Last, consider the direction of the prevailing wind to avoid smoke and embers blowing at you – that would ruin the experience!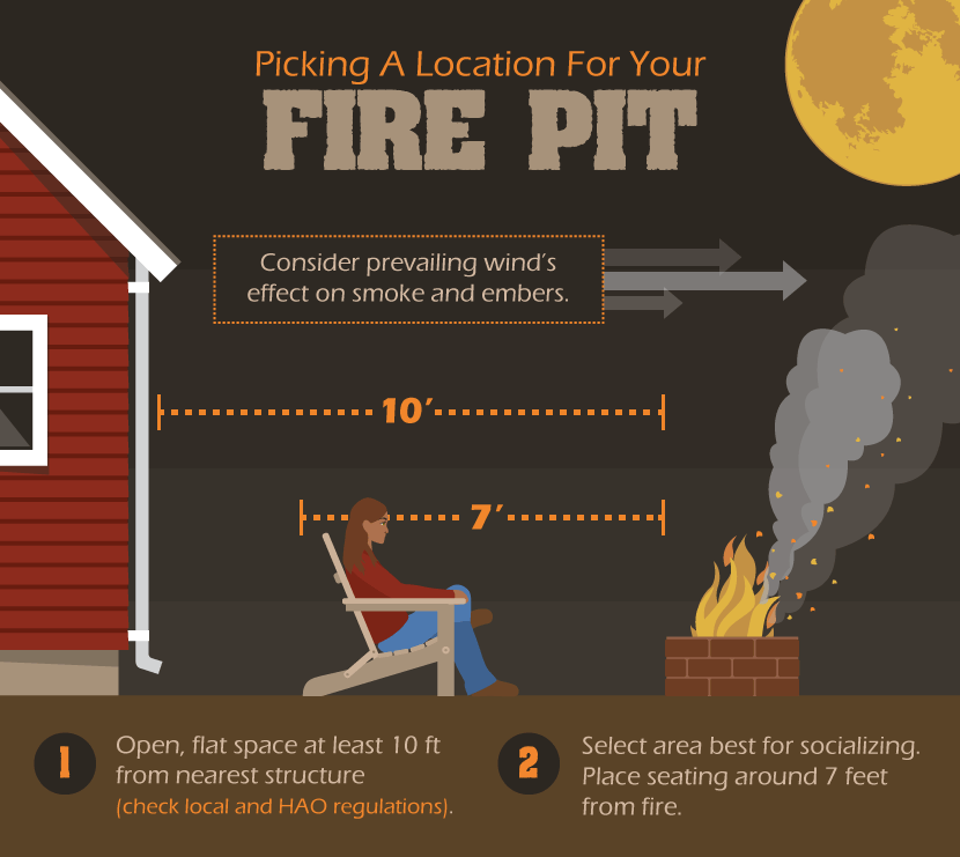 3. Choose a Style: Custom, Prefab, or Portable
Fire pits can be permanent – either custom-built, or if you are handy, DIY – or you may opt for a prefabricated, ready-to-install fire pit that will be a permanent fixture. If you have limited space or want to take it with you when you move, a portable fire pit is a good choice. All these options come in many shapes, sizes, materials, and styles. The options are seemingly endless – what you choose will depend on your taste, available space, the location you've selected, and your budget.
Continue reading. "How to Build a Backyard DIY Fire Pit" from our friends at FIX.com here.
About The WON

The Women's Outdoor News, aka The WON, features news, reviews and stories about women who are shooting, hunting, fishing and actively engaging in outdoor adventure. This publication is for women, by women. View all posts by The WON →