GLOCK 19X Review: The Ideal Crossover Pistol
The 19X is one of GLOCK's newest handguns. Its biggest draw is that it has a compact slide but a robust magazine, holding a whopping 17 rounds. GLOCK markets this gun as being the "first-ever Crossover pistol," meaning that it married a full-sized GLOCK 17 with compact GLOCK 19 slide. I'll be reviewing the GLOCK 19X to see if it would be a good choice for women.
Sponsored by Liberty Safe
To give some perspective on my review, I'm 5'2" and weigh 115 pounds. I'm a petite woman and I carry concealed every single day. Usually when I look to handguns, I look to see if they will be optimal for my lifestyle in a concealed carry capacity. Or if they'll be good for any other capacity – such as for home defense, hunting, etc.
This handgun appealed to me because of the crossover aspect. To be able to carry more rounds while concealed carrying without absolutely feeling compelled to carry multiple magazines sounded like a plus.
GLOCK sent me a brand new gun, so, I needed to break it in first by putting a minimum of 300 rounds through it.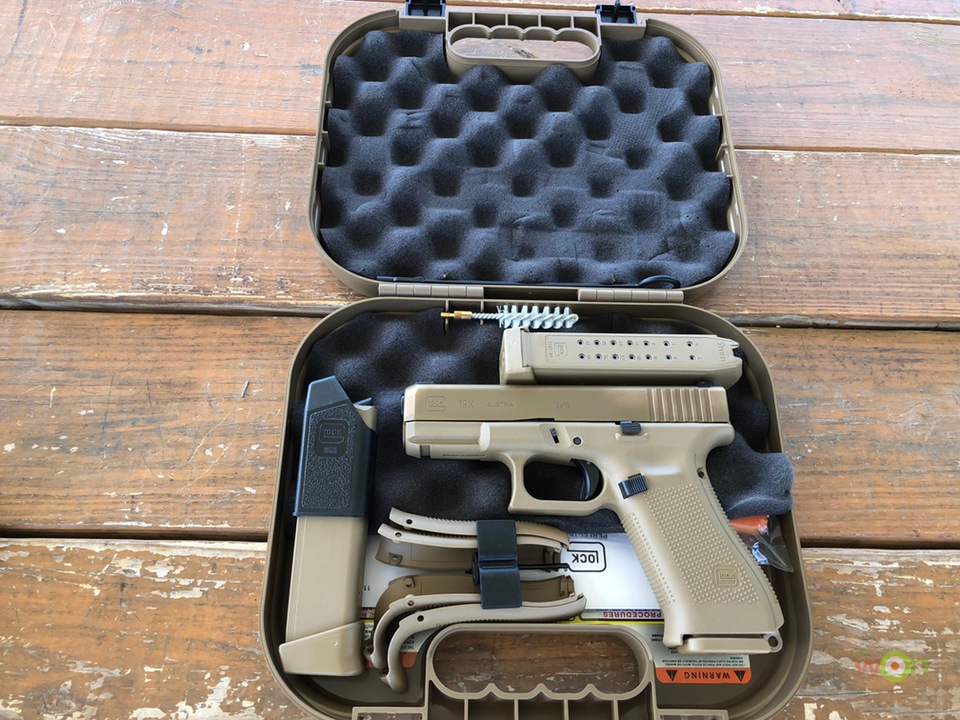 The GLOCK 19X comes in a coyote-colored plastic box, with coyote magazines and of course, the entire handgun is coyote. I certainly haven't seen every gun box in the world, but the majority that I have seen are all black, so having a coyote box to match the coyote gun is unique and different. I like that.
Here are some quick specs on the GLOCK 19x:
Caliber: 9×19
Overall length: 7.44 inch
Slide length: 6.85 inch
Overall width: 1.30 inch
Slide width: 1.0 inch
Height including mag: 5.47 inch
Safety system: Safe Action
Mag capacity: 17
Barrel length: 4.02 inch
Weight without magazine: 22.05 oz
Weight with loaded magazine: 31.39 oz
Weight with unloaded magazine: 24.83 oz
Trigger pull: 26 N
The firearm comes with a total of 3 magazines – 2 of those magazines have extensions on them. It also includes 2 different grip change-outs.
GLOCK added a cleaning brush. How many guns come with their own cleaning brush? Not many.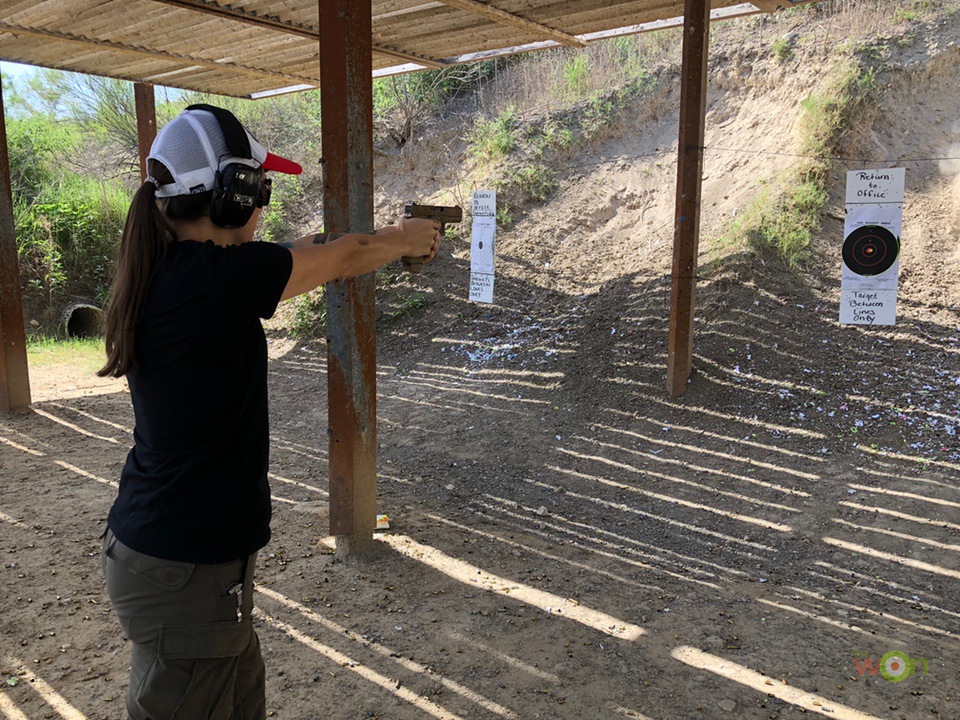 I honestly thought shooting this gun with the large grip would be difficult to handle for my small hands, but I was pleasantly surprised with how comfortable it was. My hands couldn't 'connect' around the grip like they're supposed to with a proper technique, but it didn't feel wrong and I was still able to control the gun properly.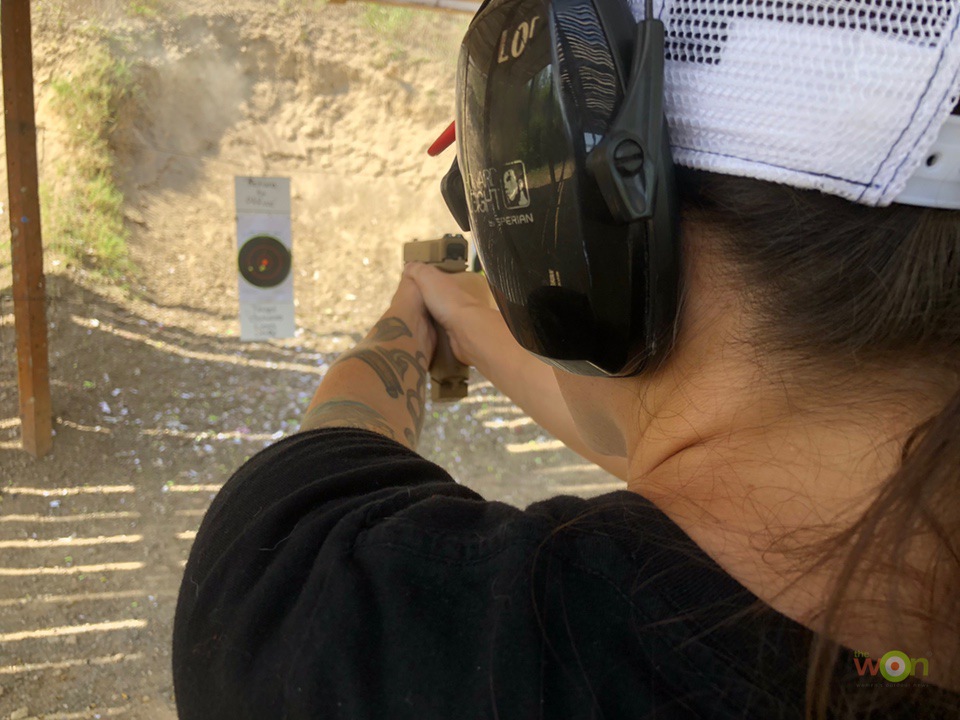 First, I shot 100 rounds of Remington UMC, then 100 rounds of Aquila ammunition. With 200 rounds through the gun everything was working fine. Grip was feeling great, the balance of the gun was feeling great and overall it was a pleasure to shoot.
I moved on and shot 100 rounds of Hornady Defense. On the 49th round, the gun jammed and on the 59th round it had a failure to eject. I cleared the malfunctions and continued on without any other issues.
Despite the couple of malfunctions, which were more than likely user error, the gun fared well throughout the full 300 rounds of breaking in period.
Then it was time to have some fun!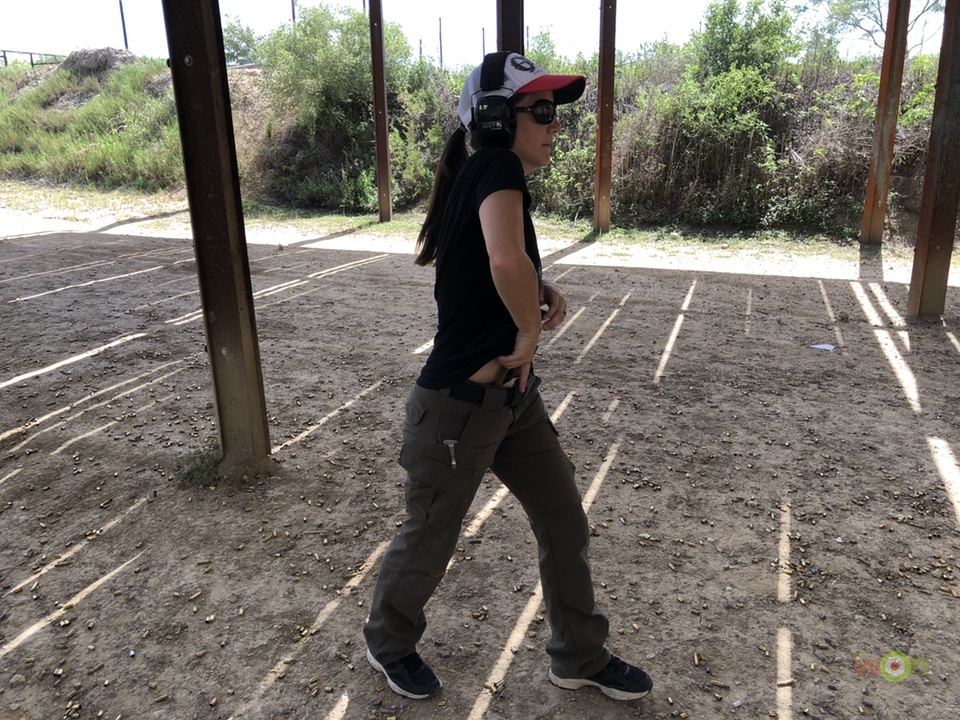 I pulled out another box of of Remington UMC and began doing some movement drills, pulling from an inside-the-waistband holster and outside-the-waistband holster. I'm using the Defender Pro IWB holster and The Guardian OWB, both from Raw Dog Tactical.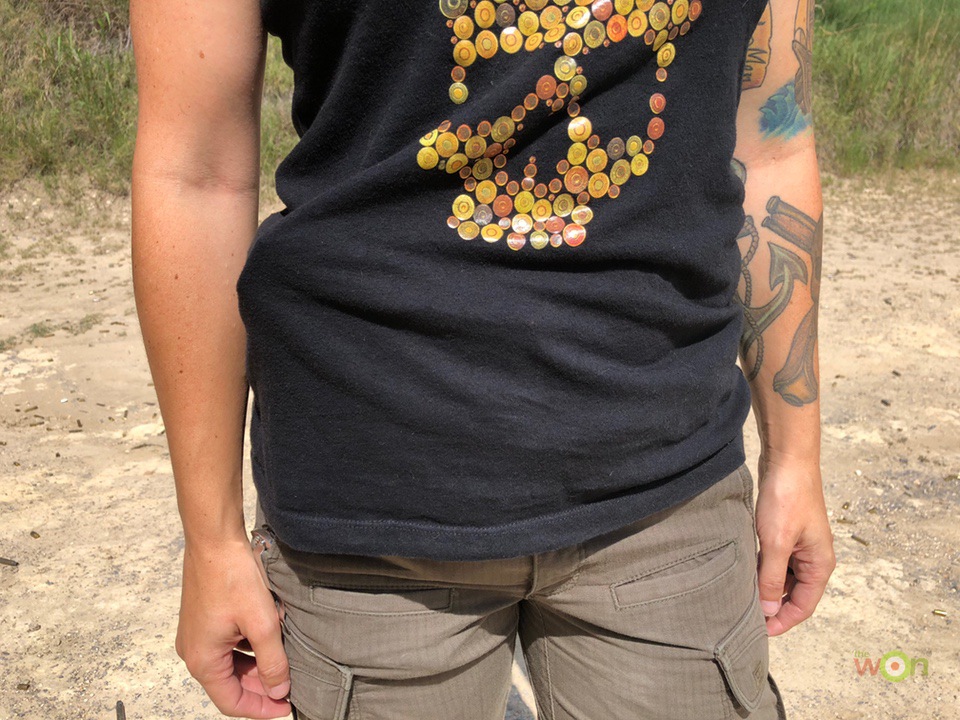 There's no doubt that having the full size grip is a big plus when it comes to grabbing and pulling the gun out of any holster with ease. I have to be honest, though, for me personally, I would only be able to carry this gun off-person (in a bag) unless it were winter time and I could layer up.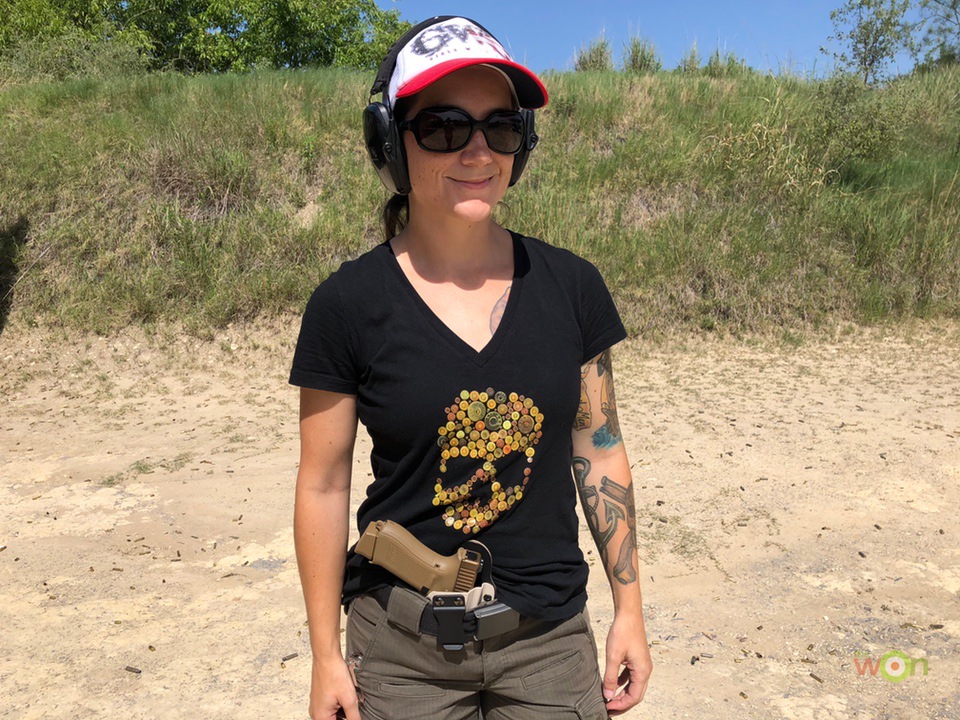 Being able to conceal this gun is a bit tough when wearing just a t-shirt. No amount of garment tricks would be able to help me here. However, with a coat on or carrying it inside of a purse, this definitely seems like a reliable gun to have around.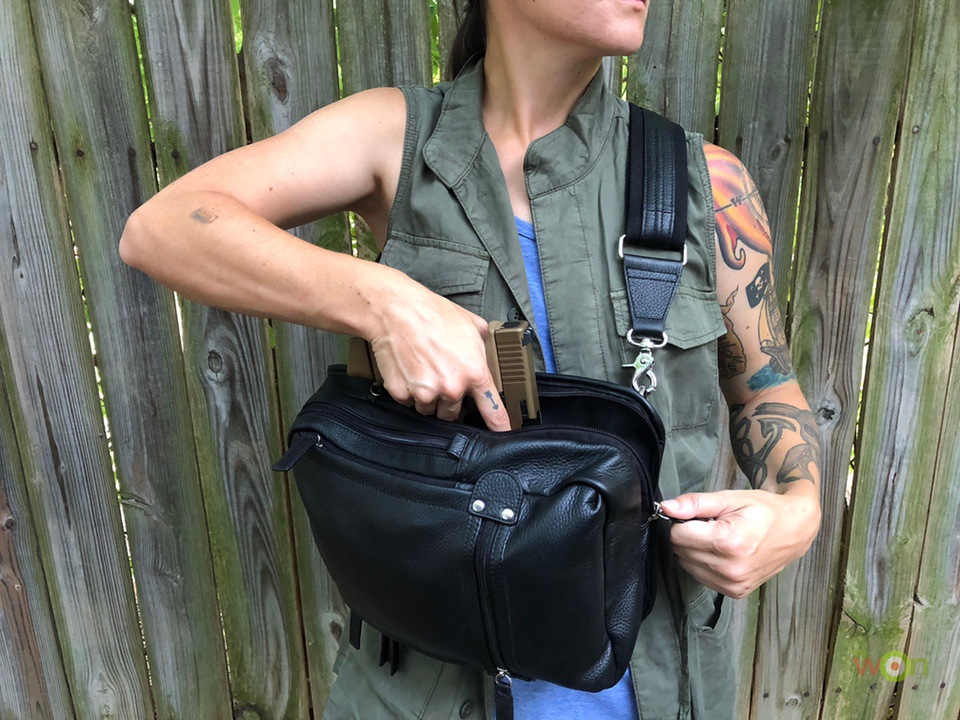 For my purposes, having this as a backup gun, carrying off person in a bag, seems like an ideal situation.
I had my friend take a few shots and she said she enjoyed it.
Throughout the remaining 100 rounds, there were no malfunctions.
Shooting a total of 400 rounds in pretty much consistent succession with maybe a couple 5 minute breaks scattered in between, I noticed the slide got very hot. I first noticed the slide getting hot at around 200 rounds in. I don't think this is anything to be alarmed about. The fact that the gun was getting hot and still shooting great, is a good sign. How many of us are going to be shooting off 400 rounds in a defensive situation? Not many of us, but even if we did, this gun would still be reliable.
GLOCKs are known to be reliable under any and all circumstances. I've seen some YouTuber's burying it in dirt, throwing it in the water and a mirage of other abuses, yet the GLOCK would still work flawlessly.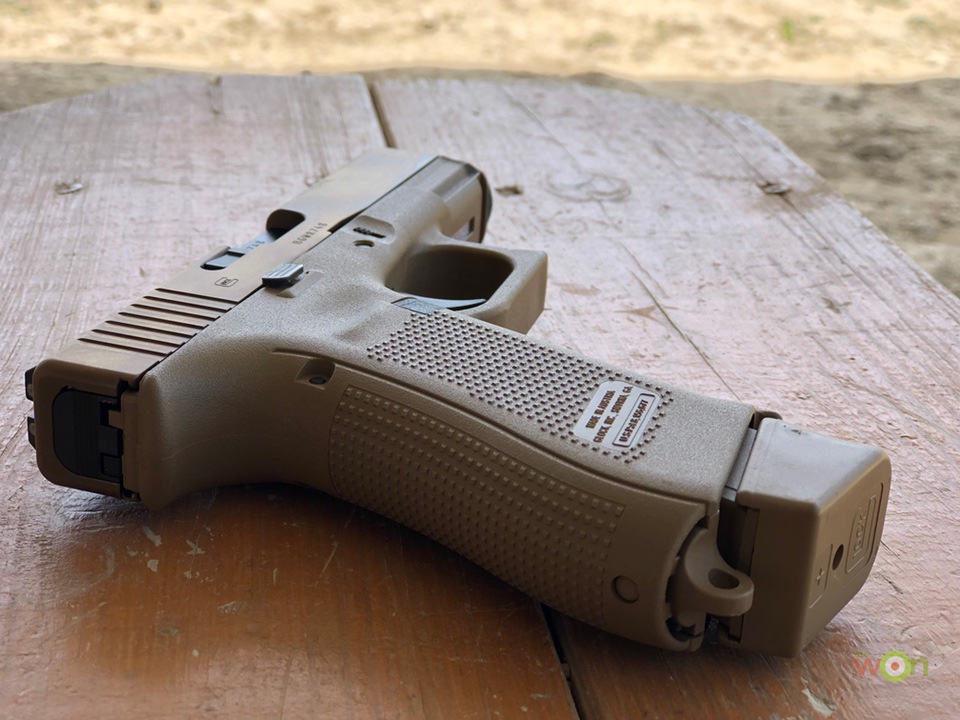 I put the GLOCK 19X through basic, everyday trials and found it to be a reliable, durable gun. Some guns work best with certain types of ammunition, that's just how it is, that's why we get out to the range and practice. We get to know our gun and our abilities and we never stop improving.
Find out more about the GLOCK 19X here.
About Morgan Rogue

Morgan lives in Texas with her husband, daughters and 2 dogs. She spends most of her time getting outdoors with her daughters, prepping for emergencies and disasters and teaching others how to be prepared. She also enjoys archery, hunting, fishing, firearms, hiking, camping, HAM, Jeeps and generally getting out and exploring life through epic adventures! View all posts by Morgan Rogue →