Gun Review: Springfield Armory XD-S Mod.2 in 9mm
It's here! The next generation of the most popular pistol ever produced by Springfield Armory is now available in the most popular caliber. Meet the XD-S Mod.2 in 9mm. I have to share a little secret … I've had the Springfield Armory's XD-S Mod.2 in 9mm for about a month now. I'm so excited to finally be able to announce its release and results of my review.

Gear Up is sponsored by Springfield Armory
When I first shot the XD-S Mod.2 in .45ACP (back in November at Springfield Armory's Las Vegas Desert Duel) I had hoped a 9mm was in the works. I've been using Springfield's XD-S in 9mm as my concealed handgun for quite a few years now. It feels comfortable in my hands and I really like how well it shoots. The funny thing is – I won it at an event and shot it "lights out" the next day at a class. Since I have no complaints on the original model XD-S, I was quite excited to see the improvements and changes Springfield made. Would I like the XD-S Mod.2 better?
Springfield Armory engineered the XD-S Mod.2 design specifically around the 9mm round. This resulted in a smaller frame (less than 1-inch wide) and a slimmer profile. The press release for the Mod.2 states, "Built on a time-tested platform, the XD-S Mod.2 in 9mm was designed to achieve maximum concealability while maintaining life-saving reliability when you need it most. The XD-S Mod.2 in 9mm survived a grueling 25,000 round torture test without a failure. This is an amazing testament to the quality of the pistol, especially when considering its small size."
I couldn't wait to get out to the range and test it.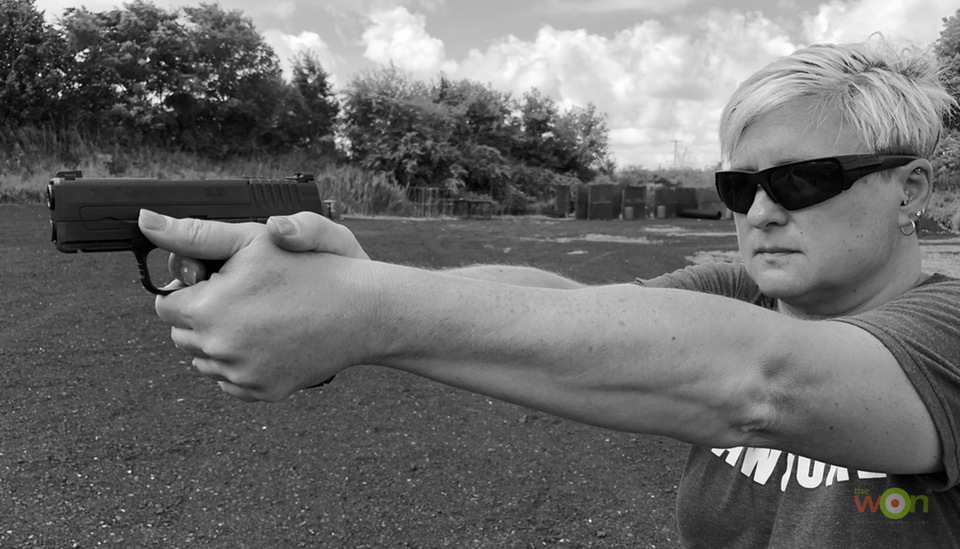 XD-S Mod.2 in 9mm Upgrades
Springfield offers 2 different models, depending on the type of sights you prefer.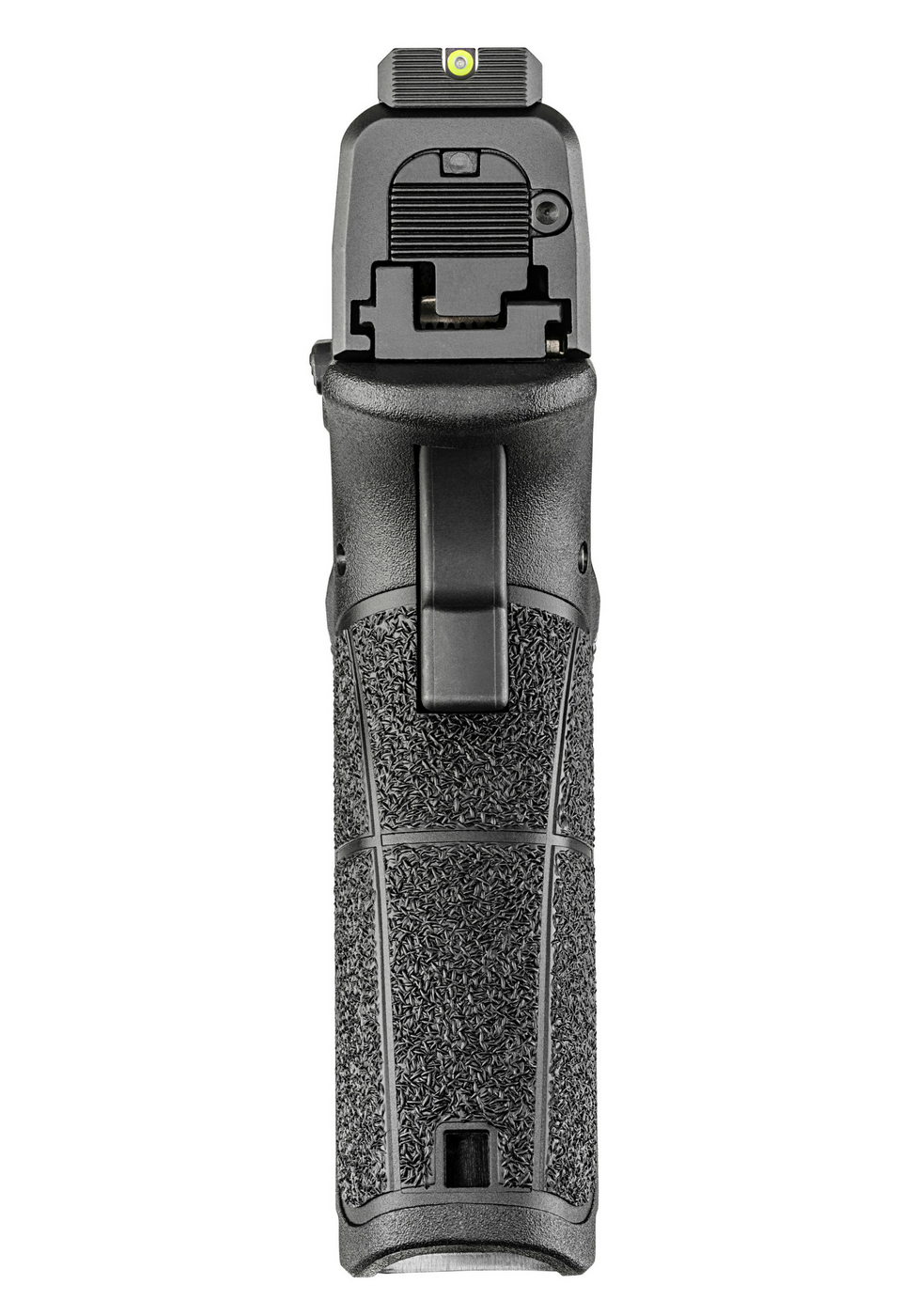 An AmeriGlo™ Pro-Glo tritium front sight in LumiGreen makes target acquisition quick and accurate. The blacked out tactical-rack serrated rear sight provides the added benefit of being able to rack the slide against available surfaces should it become necessary to cycle the gun one-handed. A model is also available with a fiber optic front sight and tactical-rack serrated white dot rear sight.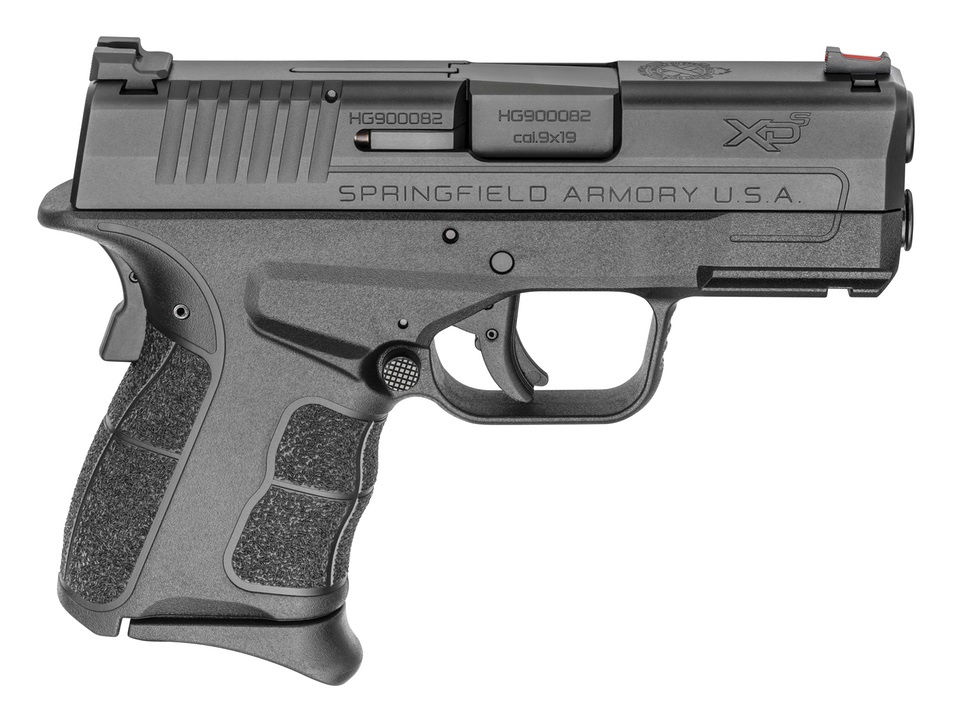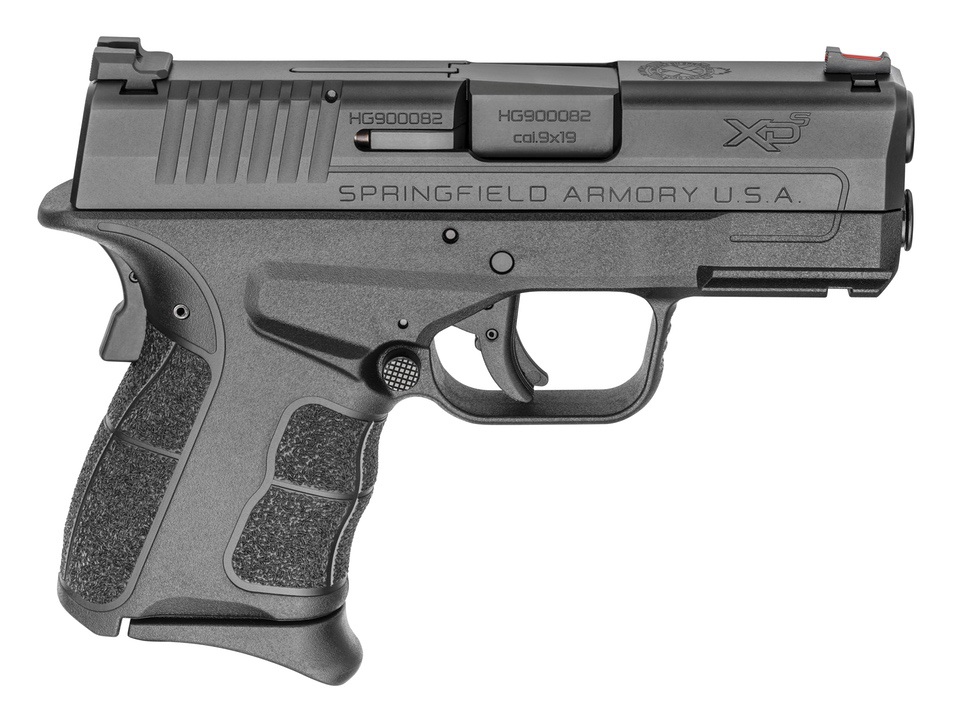 Enhanced grip texturing on the XD-S Mod.2 allows for a secure, yet comfortable, grip with wet or dry hands. New, longer Posi-Wedge slide serrations make the slide easier to grab and operate, which is something I find extremely helpful especially when shooting out in the elements. A loaded chamber indicator allows shooters not only to see the condition of the gun, but also to feel the condition of the gun when it's placed in a holster or in darkness and low-light.
XD-S Mod.2 in 9mm Design Changes
For better recoil control and accuracy, Springfield Armory designed the frame of the XD-S Mod.2 to position a shooter's grip higher on the gun, closer to the bore axis. A newly designed grip safety immediately readies the gun to fire when gripped, but keeps the gun safe from firing while carrying. It also enhanced the trigger with a shorter reset for faster, controllable follow up shots.

On the Range
For accuracy testing, I shot slow, aimed fire with the XD-S Mod.2 standing off-hand at 7 yards. I shot 5 rounds, 5 times each using 3 different ammunitions: Aguila , Blazer and American Eagle all 9mm, 115 gr. FMJ.
Aguila groups averaged 1.06-inches
Blazer groups averaged 1.4-inches
American Eagle averaged 1.38-inches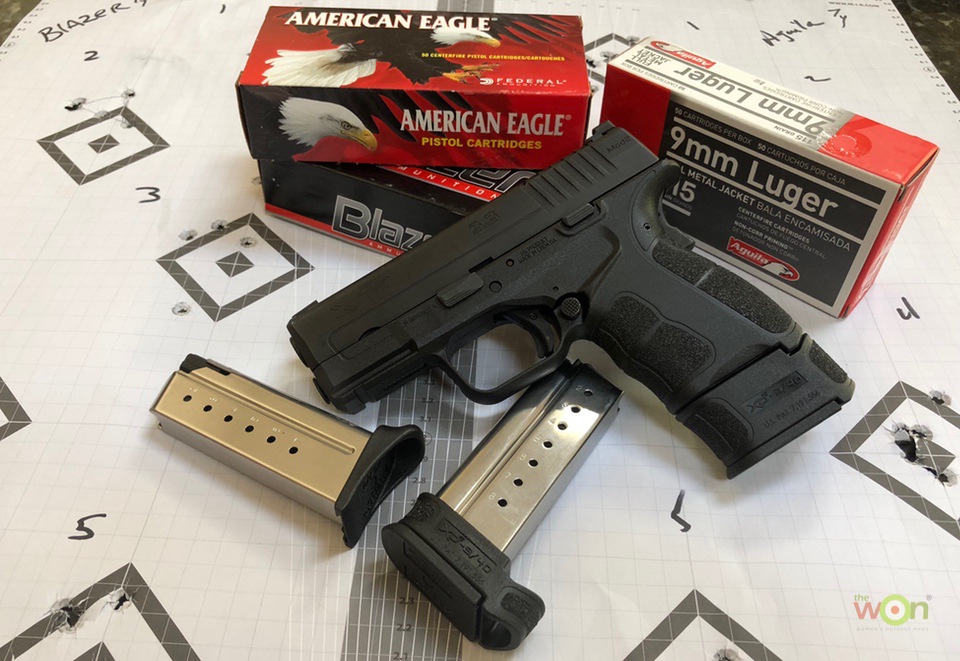 At 50-feet, standing and shooting off-hand, all 3 brands of ammunition's group size averaged 3.4 inches.
I also tested the XD-S Mod.2 out to 50-yards using each of the 3 magazines. Once again, standing, off-hand, I averaged 3 out of 5 shots on a steel target.
I have to admit, having shot the original XD-S for quite a few years now, I wasn't sure I liked how the new grip felt in my hands. However, once I put a few rounds through it, I knew I loved it and it would be a comfortable gun for carry purposes.
Kippi Leatham Shoots the XD-S Mod.2 9mm
Kippi Leatham, pro shooter for Springfield Armory recently took the XD-S Mod. 2 out to the range. Here's what she had to say …
I've really been looking forward to getting the new XD-S 9mm Mod.2 in my big mitts. I was very interested in the .45 when it came out, but didn't jump on the bandwagon.

Over the last few years, due to elbow problems, I've had to quit practicing with any caliber larger than 9mm. And since I'm a firm believer in regular practice with my carry guns, too, I typically only carry 9mm or .380 caliber pistols.

Based on what I'm doing, where I'm going, and what I'm wearing, I may carry my 911 .380, my XD-E, or my XD-M 3.8 compact. By adding the new XD-S Mod.2 9mm to my collection, I have another option that's in between the 911 and the XD-E. I feel like my carry "inventory" is finally complete. I have pistols to fit any and all of my carry configurations.

When the XD-S Mod.2 arrived, I headed to the range, checked bullet impact at 5, 10 and 15 yards and then proceeded to play!

I shot 75 more rounds (also a believer in a quality vs. quantity practice session) on IDPA targets and was surprised at how easily I picked up the new Pro-Glo sights. I actually preferred the feel of the extended magazine, because I have very large hands. If your hands are more petite, you will love the fit (and low profile) of the flush fitting 7-round magazine.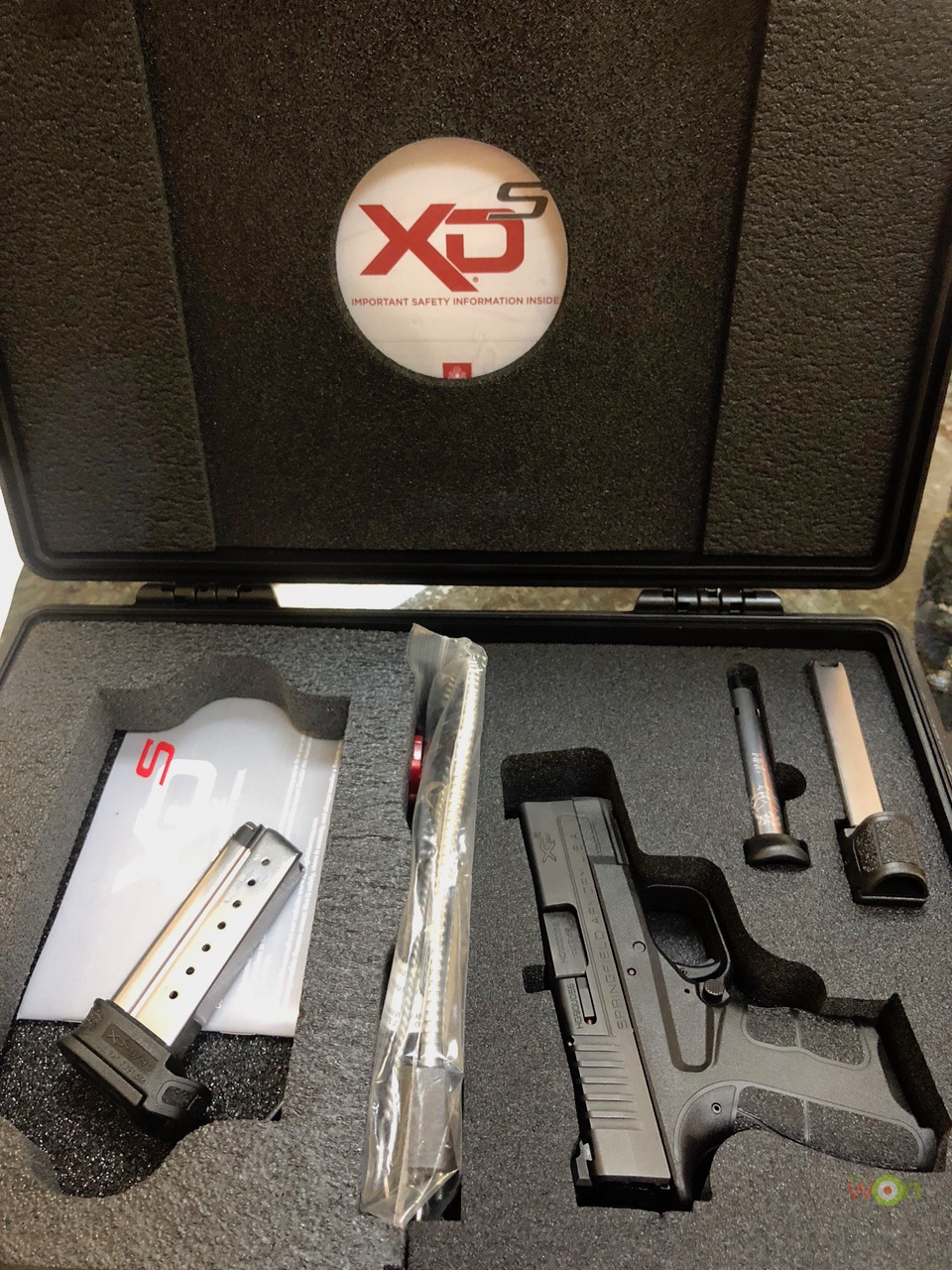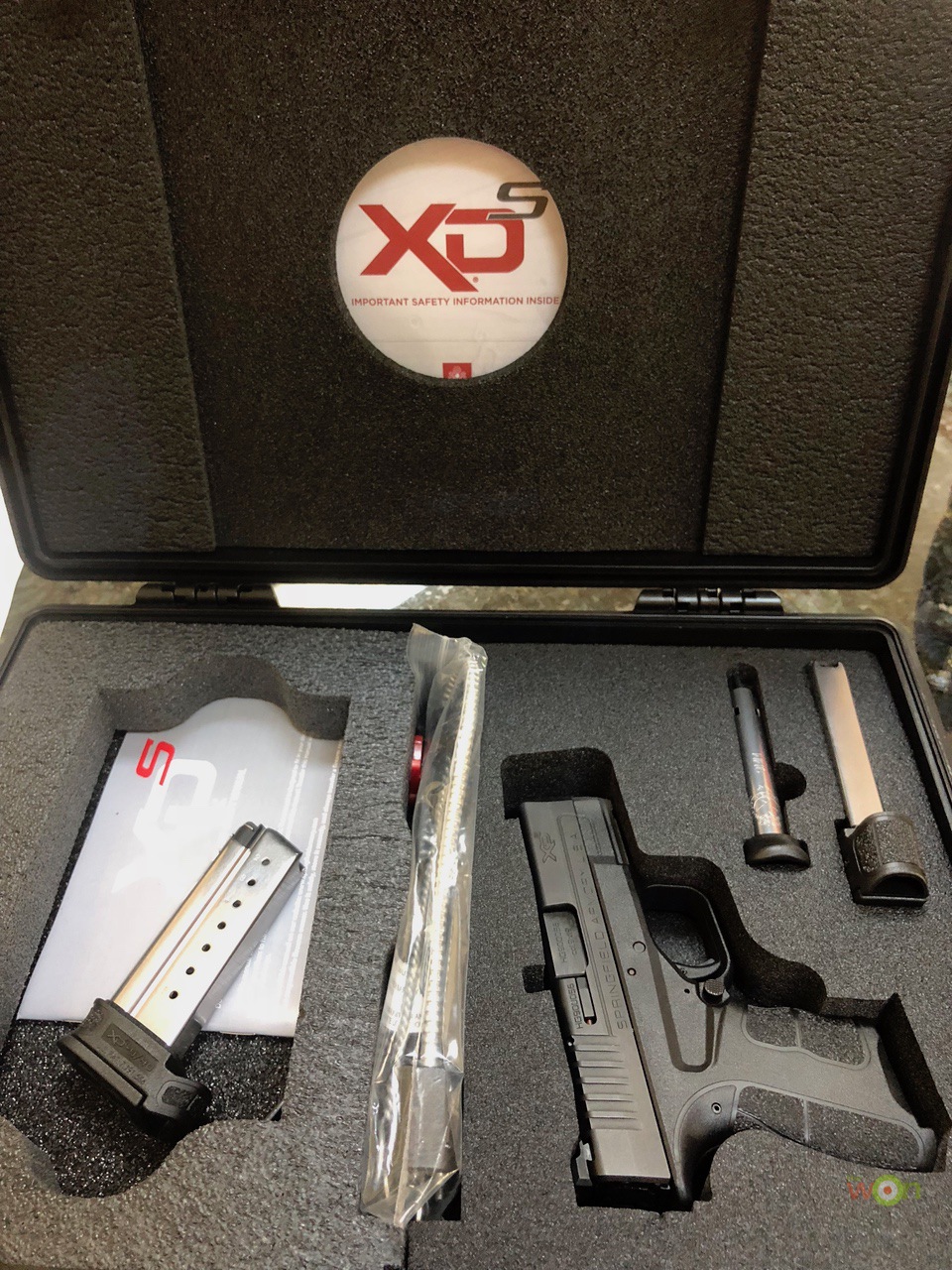 In the Box
The XD-S Mod.2 ships with 2 stainless steel magazines: a 7-round mag with a pinkie rest and additional flush floor plate for carry and one 9-round extended magazine – perfect for home defense. An 8-round extended magazine is also available for purchase.
Fiber Optic Front Sight MSRP: $524
Tritium Front Sight MSRP: $586
Fiber Optic Front Sight with Laser MSRP: $555
About Michelle Cerino

Michelle Cerino, aka Princess Gunslinger, entered the firearms industry in 2011 when Cerino Training Group was established. She immediately began competing in both 3-Gun and NRA Action Pistol, becoming a sponsored shooter. Michelle is currently a columnist and Managing Editor of Women's Outdoor News, as well as Event-Staff for CZ-USA Field Sports. She also manages social media for Vera Koo and GTM Original. Michelle encourages others to step out of the comforts of home and explore. View all posts by Michelle Cerino →