Top 10 Mom-Approved Places to Fish and Boat
After six weeks of nationwide voting, the official Top 10 Mom-Approved Places to Fish and Boat are finally in. Selected from a list of locations in all 50 states – a list made for moms, by moms and facilitated by Take Me Fishing™ these 10 family-friendly places to fish and boat triumphed over all the rest, thanks to its fish-filled waters and many other family-friendly amenities.

Each Top 10 Mom-Approved Place features play areas, easy parking and picnic facilities, with safe water and boat access readily available at each location. And of course, each Mom-Approved Place is packed with plenty of different species of fish to catch.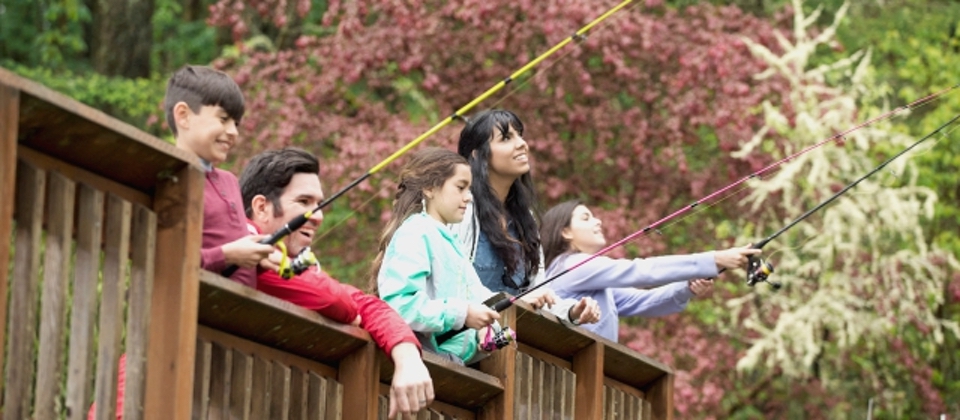 Here are the Top 10 Mom- Approved Places to Fish and Boat in the U.S:
1. Alaska – Eklutna Tailrace
2. Kentucky – Lake Cumberland
3. Nebraska – Lake Ogallala
4. Florida – Lake Piney Z
5. West Virginia – Little Beaver Lake
6. Arizona – Lake Havasu
7. Iowa – Backbone State Park
8. California – Yosemite National Park
9. Hawaii – Poka'i Bay
10. Louisiana – Grand Isle State Park
There are plenty of great options to visit not only during summer, but all year long.
If this is your first-time taking your kids fishing, check for great how-to and tips for fishing and boating with kids. You can also find a place to go fishing and boating with your family near you with the help of our interactive places to fish and boat map.
About RBFF
The Recreational Boating & Fishing Foundation (RBFF) is a 501(c)(3) non-profit organization. RBFF was officially established in 1998, but the groundwork was laid well before then.
It started in hearings and at meetings on Capitol Hill, where industry, conservation and public policy leaders voiced concerns that boaters and anglers were spending less and less time on the water. It appeared that many people were forgetting — or had never experienced — how recreational boating and fishing could enrich their lives and contribute to a healthier environment around them.
When Congress passed the Sport Fishing and Boating Safety Act in 1998, it required the Secretary of the U.S. Department of the Interior to implement a national outreach and communication plan to address recreational boating and fishing participation and aquatic resource stewardship. The Sport Fishing and Boating Partnership Council (SFBPC) developed the plan and RBFF was created to carry it out — ensuring the legacies of boating, sport fishing and aquatic resource stewardship are never lost.
Since 1998, RBFF has developed a wide variety of programs and products that make it easy for people to get involved in recreational fishing and boating. Under the Take Me FishingTM and Vamos A PescarTM national campaigns, RBFF provides the tools to help people get started. RBFF's digital assets, TakeMeFishing.org and VamosAPescar.org, are the most comprehensive fishing and boating websites nationwide and are the key destinations for individuals to learn, plan and equip for a day on the water.
Beyond digital media, RBFF is engaging the next generation of anglers through initiatives like its Take Me FishingTM First Catch Centers and through partnerships across the country. Throughout the fishing and boating industry, RBFF's 60 in 60 goal has become a rallying cry to increase participation and bring in much-needed funding for conservation programs on a national level.
About The WON

The Women's Outdoor News, aka The WON, features news, reviews and stories about women who are shooting, hunting, fishing and actively engaging in outdoor adventure. This publication is for women, by women. View all posts by The WON →