Review: Liberty Home Concealment Coatrack
I love secrets, mysteries and even those hidden picture puzzles from Highlights magazine. Perhaps that's what drew me to Liberty Home Concealment furniture. They build everyday pieces of furniture and decor with hidden compartments to conceal firearms (or anything else you may choose). I decided the Freedom Series coatrack would look perfect in my entrance hall. 
Gun Concealment Coatrack
The Freedom Series coatrack is an absolutely beautiful piece of home decor. With ample room for storing a rifle, handgun, flashlight and even a spare magazine, it's sure to put any combination of home defense tools at your fingertips. Available unfinished or in a choice of 12 different colors, I had a difficult time choosing which one I liked best. 
After much deliberation, I decided to go with the rustic look of black distressed. I wanted to hang it in my entry hallway so visitors have somewhere to hang their jackets. With no visible knob on the outside of the secret compartment, there's no reason for anyone to even question if there is something inside.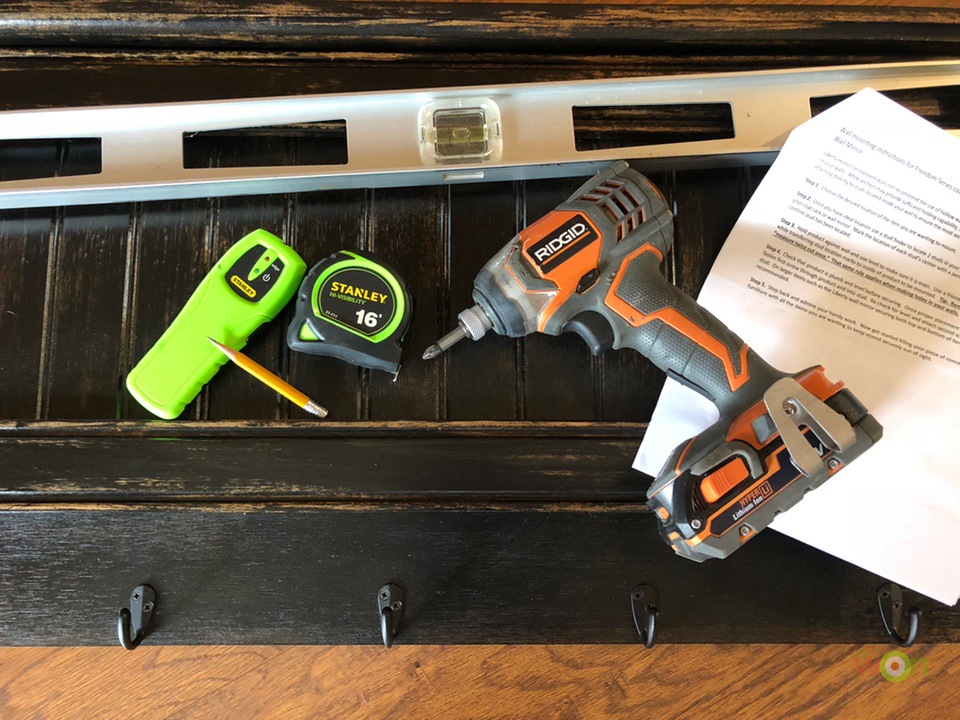 Before getting started hanging the coatrack, I gathered all the tools we needed. Since I'm REALLY bad at measuring and hanging anything straight, my husband Chris took on the job, with me as an assistant. Plus, he's very OCD so I knew he'd hang it perfectly. 
Tools needed to hang Freedom Series coatrack
Level
Tape measure
Stud finder
Pencil
Drill to make a started hole and drive screws in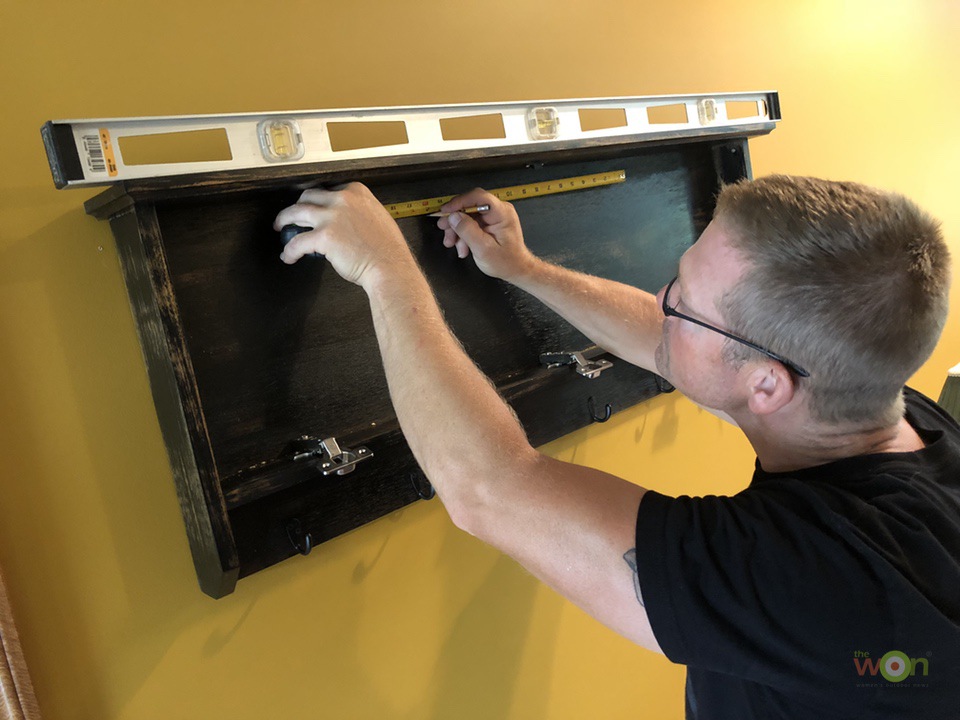 Although the Freedom Series coatrack came with instructions for hanging, we kinda went above and beyond securing it to the wall. Let's just say it's really straight and not going anywhere. 
Cutting the Foam
With the coatrack securely on the wall, the next step involved deciding what self defense tools we wanted to store in it. The Smith & Wesson M&P15 rifle with the Crimson Trace LiNQ System was our first choice, along with a spare magazine. Nothing like have a laser sight on your rifle in a self defense situation. Also, we wanted a handgun, so we included a Ruger LCP .22 and Bianchi speed strip with 9 extra rounds. 
Tools needed:
Unloaded firearms
Any items you want to hide
Silver sharpie
Filet knife

First we set the foam out exactly the way it would appear in the coatrack, making sure the space for the lock was at the top and the hinges were at the bottom. After a few times of placing the firearms down on the foam, in various configurations, we found a layout that made the most sense. So, using a silver sharpie, Chris closely outlined each of the items. Note: If you make a mistake outlining, simply use mineral spirits on a rag to erase the line.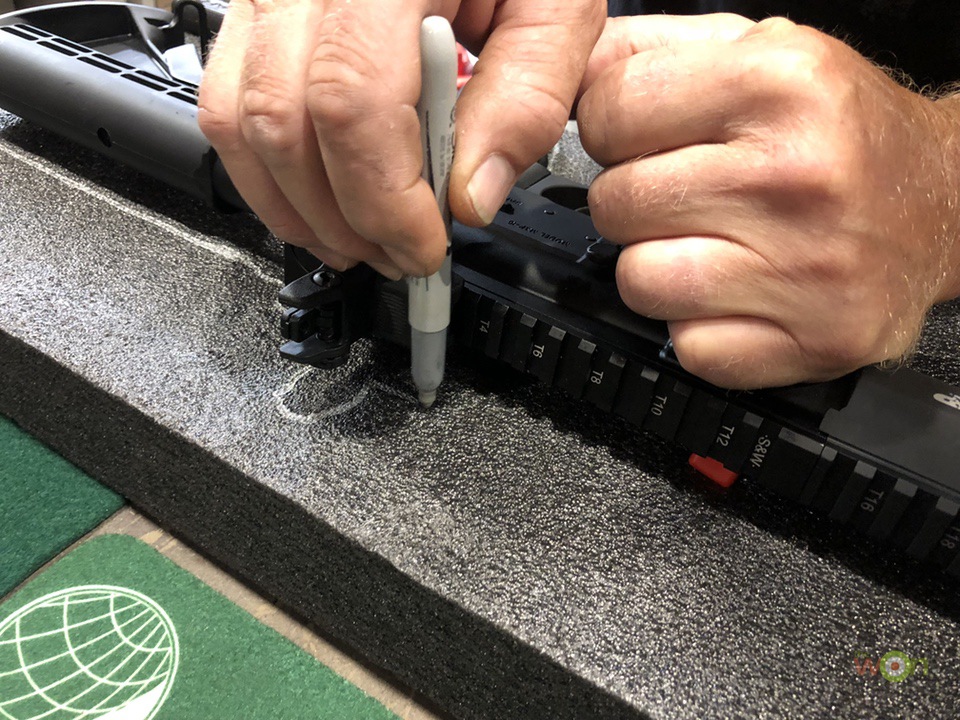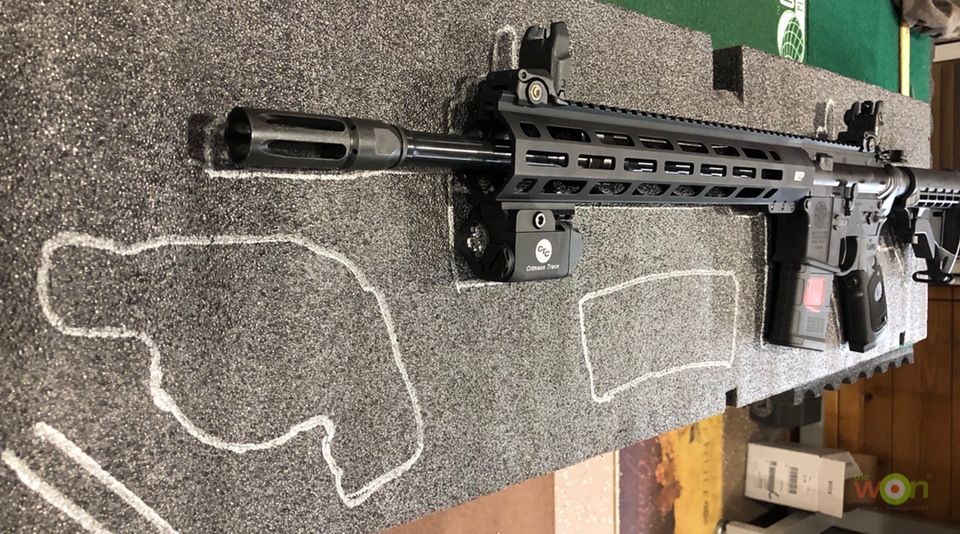 With everything outlined on the foam, Chris used a long filet knife to cut out all the pieces, being careful to cut straight and on the inside of the sharpie marks. You don't want to make the cut-outs too large or the items may fall out.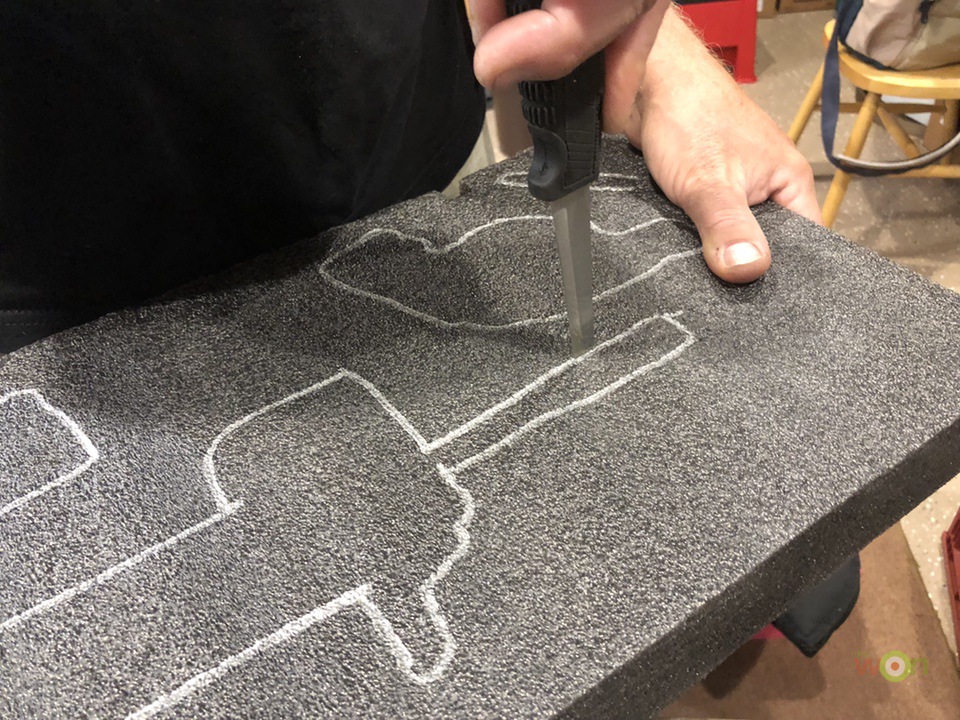 Once all the pieces were cut and we were sure it would remain secure, we added the foam back into the coatrack. Then, we carefully added our firearms and their accessories. If for some reason an item doesn't stay in securely, a piece of foam could always be added back in with spray glue.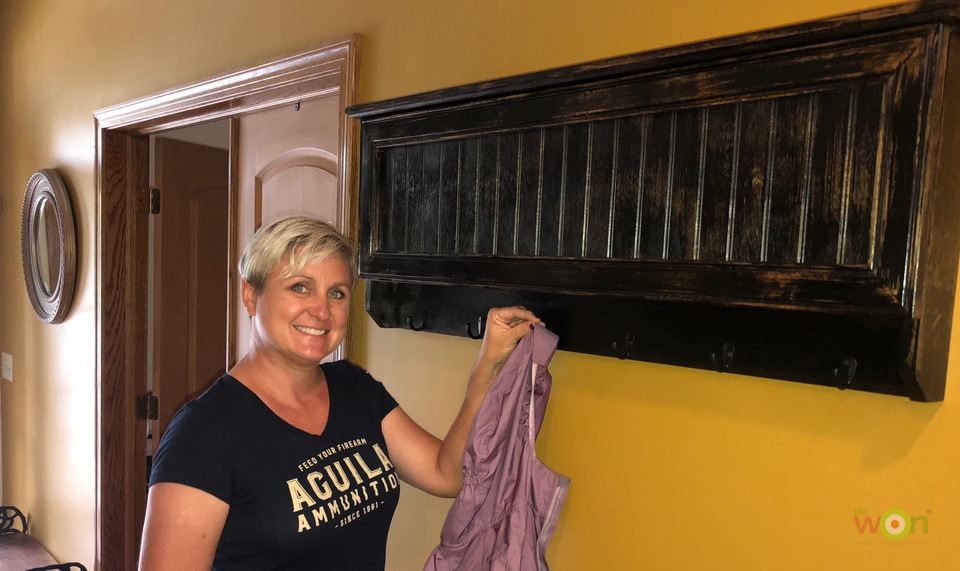 I now have gorgeous piece of fine crafted furniture that is both functional and practical. Visiting guests now have somewhere to hang their coats and should the need arise, we have easy access to our home defense tools.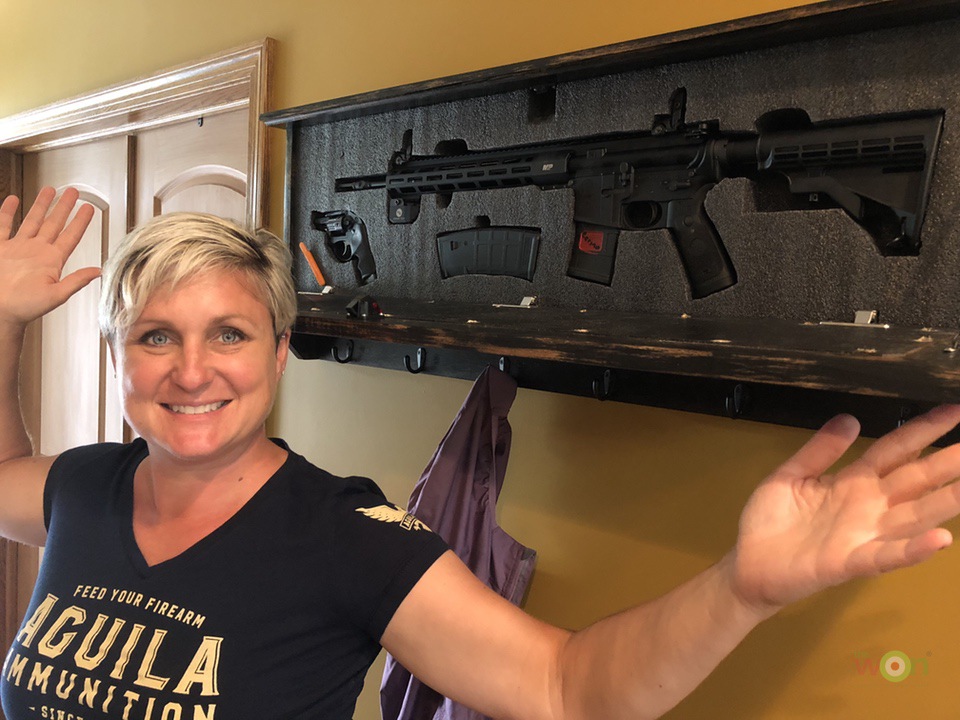 Freedom Series coatrack
Dimensions: 
Exterior: 45.25"x16."75×5.125″
Interior: 42"x11″
MSRP: $308
See more product from Liberty Home Concealment here.
About Michelle Cerino

Michelle Cerino, aka Princess Gunslinger, entered the firearms industry in 2011 when Cerino Training Group was established. She immediately began competing in both 3-Gun and NRA Action Pistol, becoming a sponsored shooter. Michelle is currently a columnist and Managing Editor of Women's Outdoor News, as well as Event-Staff for CZ-USA Field Sports. She also manages social media for Vera Koo and GTM Original. Michelle encourages others to step out of the comforts of home and explore. View all posts by Michelle Cerino →