Gun Tote'n Mamas – The Sling Pack Review
I love the Gun Tote'n Mamas brand. I got the chance to see their collections at SHOT Show 2018 and I was truly blown away at the creativity and thoughtfulness that went into each bag. For women that carry, we love options. As ideal as carrying on your person may be, there are times when carrying off-body is necessary. If we do decide to carry off-body, we need to find a bag, backpack or purse that fits our lifestyle and needs.
Sponsored by Gun Tote'n Mamas
I'm a prepper and a mom. I like to be prepared – no matter where I go – for everyday emergencies and that absolutely includes kid emergencies. However, I'm also at a state in my mom life that I don't want to carry a diaper bag. I'm also not a huge purse fan, because I have a toddler that I'm running around after all day long and don't want to have to worry about my purse staying put while I chase my daughter.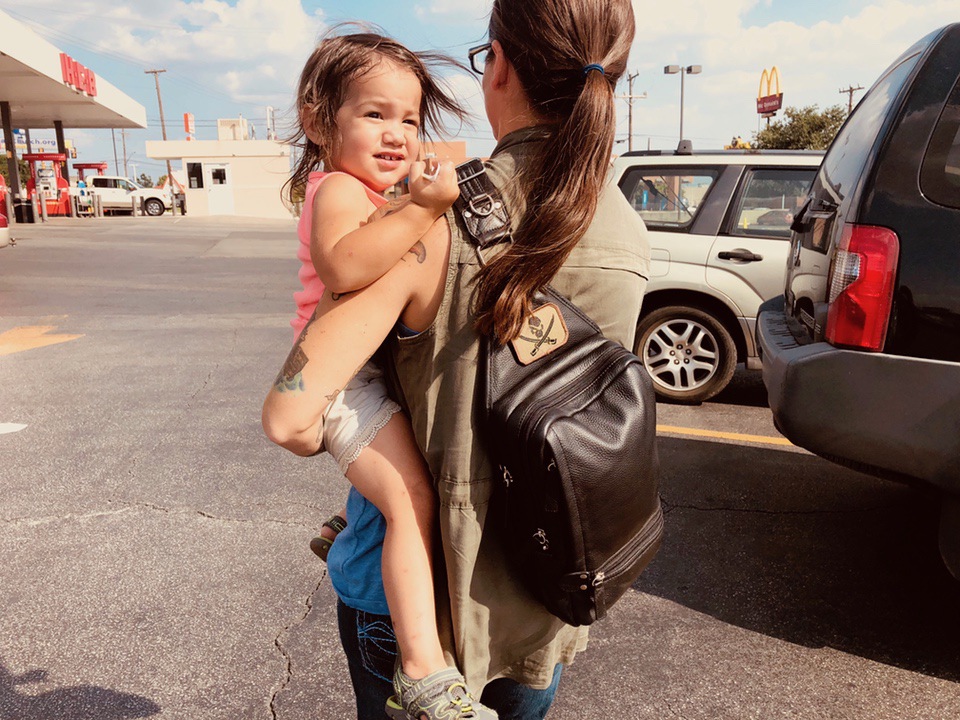 The Sling Pack fits my lifestyle perfectly. It's the perfect combination of comfortable and accessible. Claudia Chisholm, president of Gun Tote'n Mama shared an interesting story about the history of this bag.
"We are a top sponsor with The Well Armed Woman, and every year at their conference, I give them a challenge," said Claudia. "This year, I challenged them to help me design a purse. Donna Wilson designed what we have been wanting to do for several years, and that is a backpack."

"The challenge of a backpack is how to draw quickly. It's sleek and slim and comes with great storage capability. It's easy to swing it around and grab your gun. It will go through further testing."

"We've had just as much interest from men as from women for this bag," said Claudia.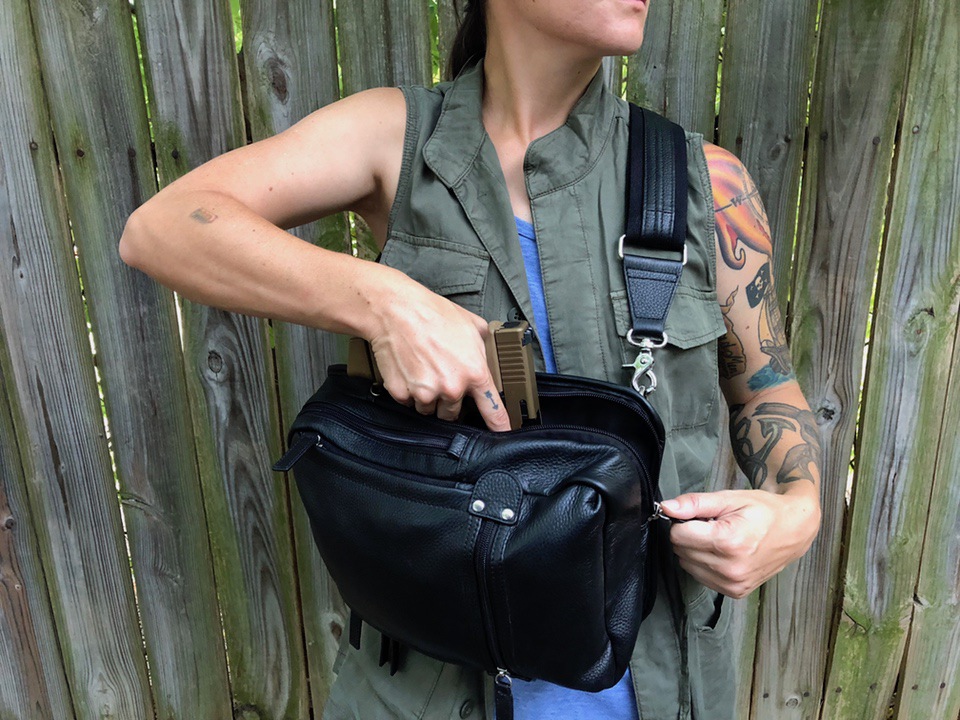 When I carry off-body, my main criteria is ease of access. The Sling Pack is incredibly easy to access. With a quick swivel to the front, I can quickly unzip a compartment with 1 hand and pull my firearm with the other. I was able to fit a Glock 19x inside and my everyday carry Sig P365 also fits perfectly.
With this bilateral setup, you can carry your firearm on either side, depending on if you're right- or left-handed. Another perk about this pack, is that you can actually switch how the pack slings. As in, you can clip shoulder strap to rest on your left shoulder or right shoulder, depending again on whether you're left- or right-handed. That is actually not a common feature on a lot of sling bags, but on this one it is because of the CCW aspect.
The sling bag offers quite a bit of storage; however, something that I noticed right away is that when you're carrying a firearm, it pinches the main compartment and I could barely fit anything in there. The pouches inside the main compartment can be used, though.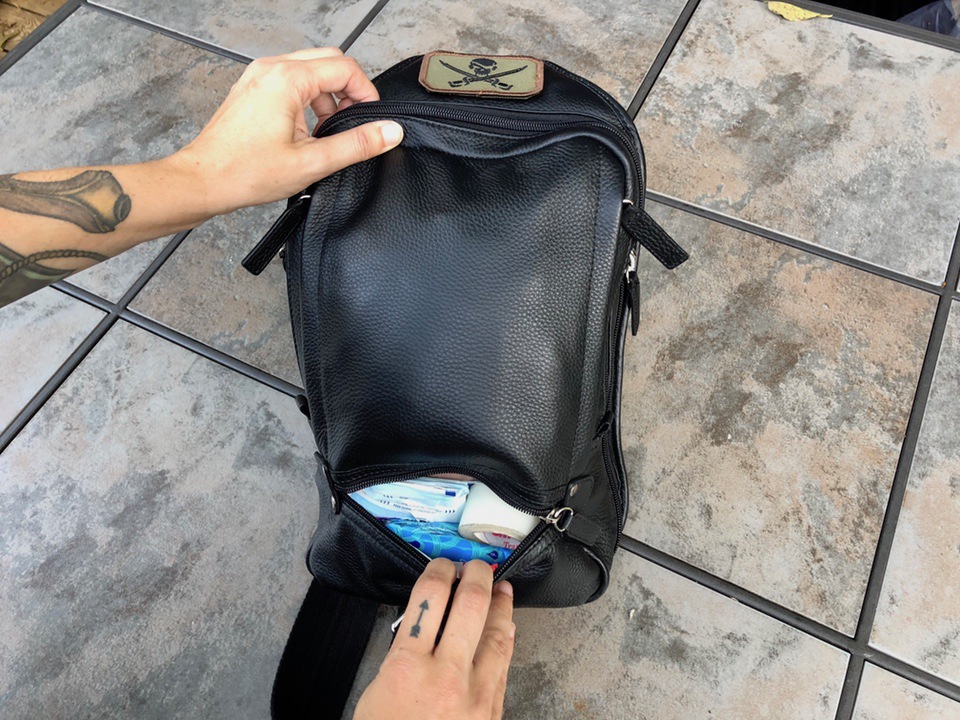 Here's how I packed the bag:
In the very front pocket, I put a few first aid supplies.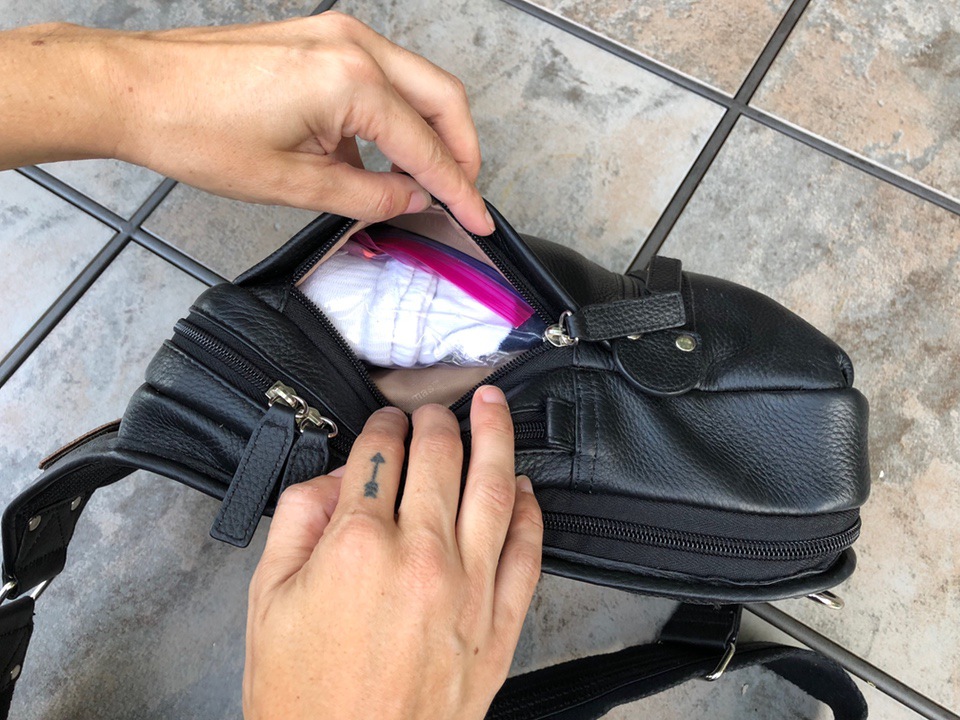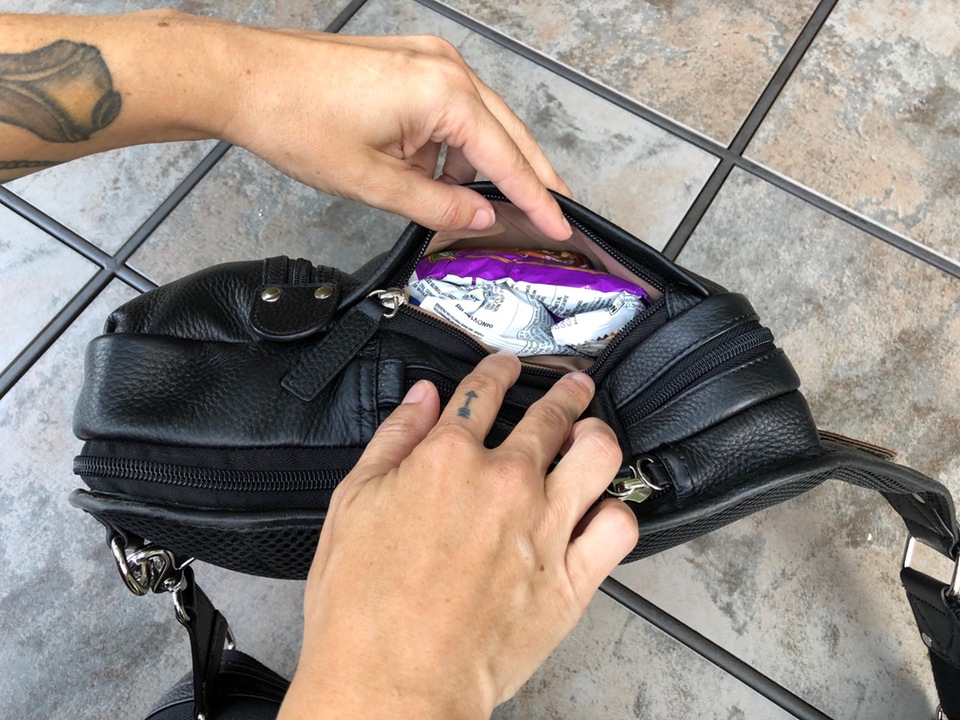 There are 2 front/side pouches and I placed a Ziploc of extra clothes for my daughter and on the other side I placed some snacks.
Because the main compartment pinches near the bottom when I carry, I didn't put a lot of stuff in there, I was able to fit a diaper and a small pack of wipes. I also keep some paracord and Gorilla tape in the inner pocket of the main compartment. Wipes and a diaper are fairly bulky, so if you weren't carrying those types of items, I think you could get your keys, wallet, phone and such inside the main compartment just fine.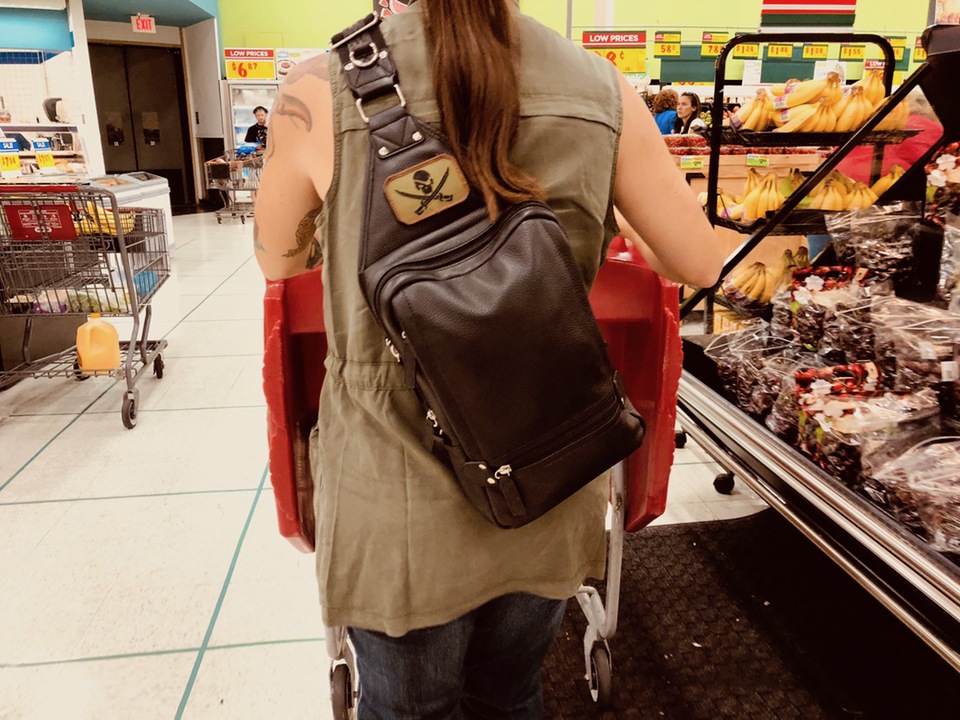 It also comes with a place for a morale patch, which is a pleasant surprise. I love morale patches and I didn't waste any time throwing one of my favorites on there.
The Sling Pack is lightweight, easy to adjust, durable and downright fashionable. One of the best things about this pack is that it doesn't scream "tactical" and it doesn't scream "Gun Tote'n Mamas" – and I mean that in the best way possible. Something that I especially love about the Gun Tote'n Mamas brand is that their bags aren't loud and their logo isn't shining bright on the outside. They understand that you're carrying concealed and must remain the grey [wo]man; blended in with the crowd.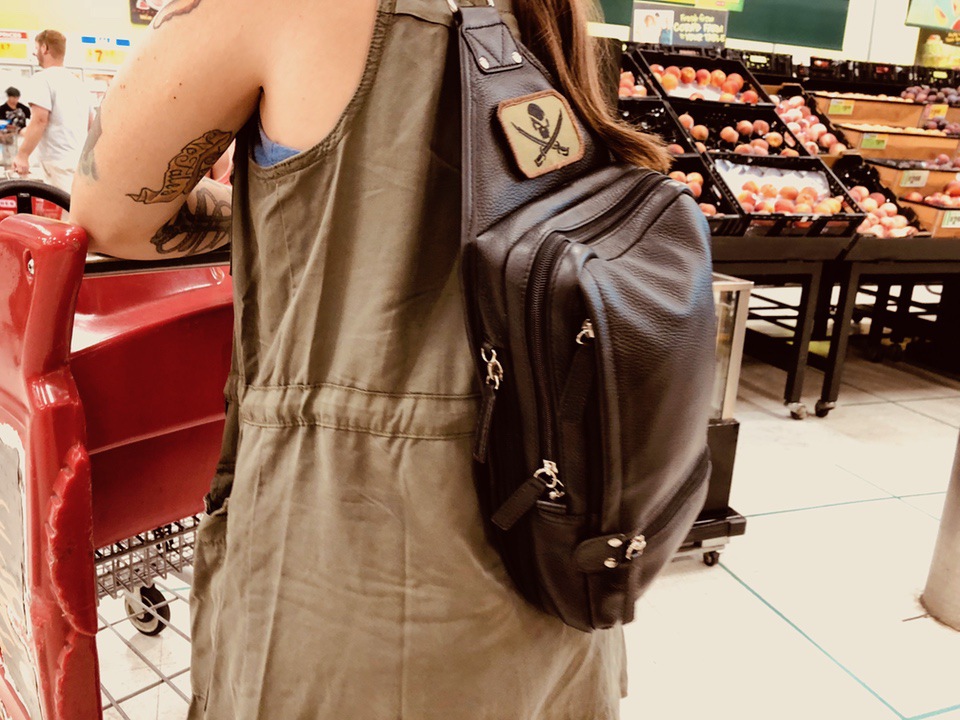 This is definitely one of my go-to off-body concealed carry options that I'll be using for a very long time to come.
The Gun Tote'n Mamas Sling Pack is available online.
MSRP: $149.95
About Morgan Rogue

Morgan lives in Texas with her husband, daughters and 2 dogs. She spends most of her time getting outdoors with her daughters, prepping for emergencies and disasters and teaching others how to be prepared. She also enjoys archery, hunting, fishing, firearms, hiking, camping, HAM, Jeeps and generally getting out and exploring life through epic adventures! View all posts by Morgan Rogue →