Crimson Trace: Common Laser Myths and Tips
The people at Crimson Trace have heard just about every crazy idea out there involving the use of lasers (Light Amplification by Stimulated Emission of Radiation) on firearms. So much so, that they created a list of the top 15 most common laser myths they've heard. The following is a sampling of the those laser myths and hopefully gives you a better understanding of the benefits of using lasers as well as debunking some of those laser myths that are floating around.
Sponsored by Crimson Trace
Laser Myths
I trust my sights. The laser will be a crutch.
It's important to understand that laser sights are not designed or intended to replace iron sights. During threat-focused shooting and unconventional shooting positions, a laser sight on a firearm is designed to provide quick sighting. In low-light conditions, when sights aren't visible, a laser is a downrange projection of where the pistol sights are already aligned.
The beam will give away my position.
If the firearm muzzle is pointed downrange at a target, the act of self defense has already begun. The most important part of self defense is the ability to immediately engage the target using the laser sight.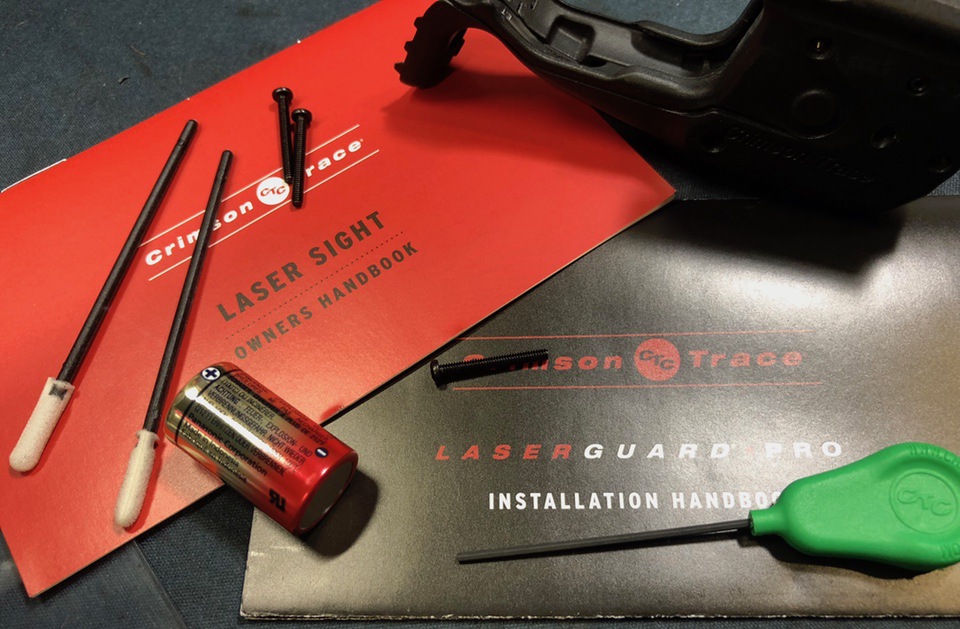 I'm not a gunsmith. I don't want to alter my gun.
Crimson Trace laser sights install in moments without any modification to a firearm. Every product comes with necessary mounting hardware and installation manuals. If additional assistance is needed, Crimson Trace offers a library of online instructional videos here.
The laser will lose zero under recoil.
Crimson Trace designs its lasers sights to maintain zero under intense strings of fire.
The laser will fail when I need it most.
Crimson Trace laser sights are subjected to exhaustive user testing, enduring thousands of rounds at its test range under a myriad of conditions before leaving the factory. And if you're concerned about batteries, Crimson Trace offers free batteries for life.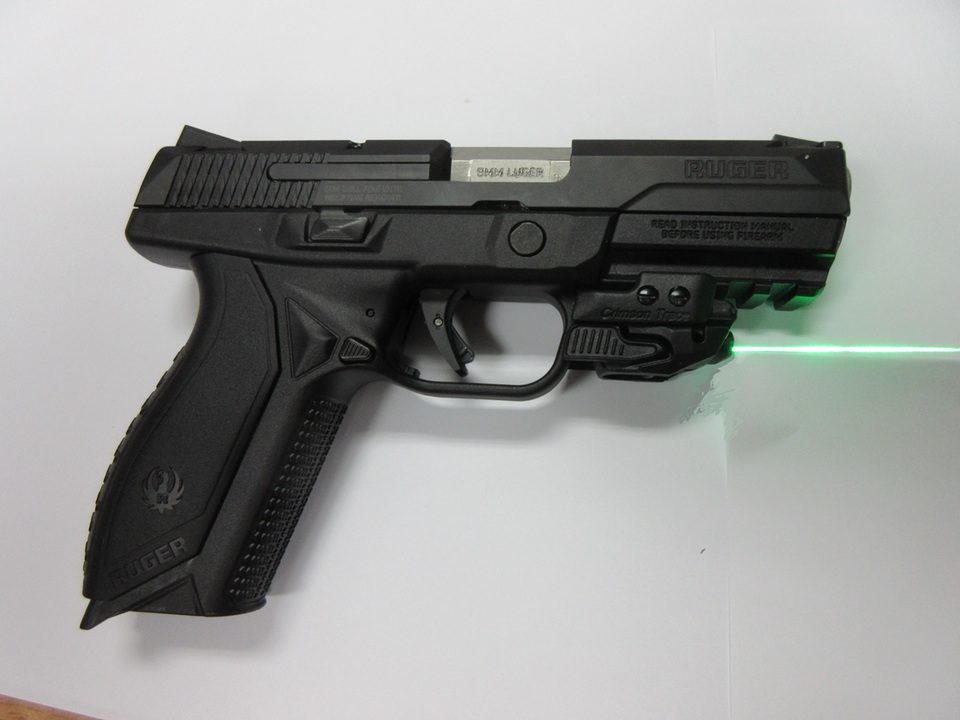 Green lasers are more powerful than red lasers.
Crimson Trace laser sights feature the brightest visible laser beam allowed by law. Although green and red lasers are both highly visible in low light situations, the human eye detects green better than any other color in the light spectrum However, for many laser sight users, it's a matter of preference.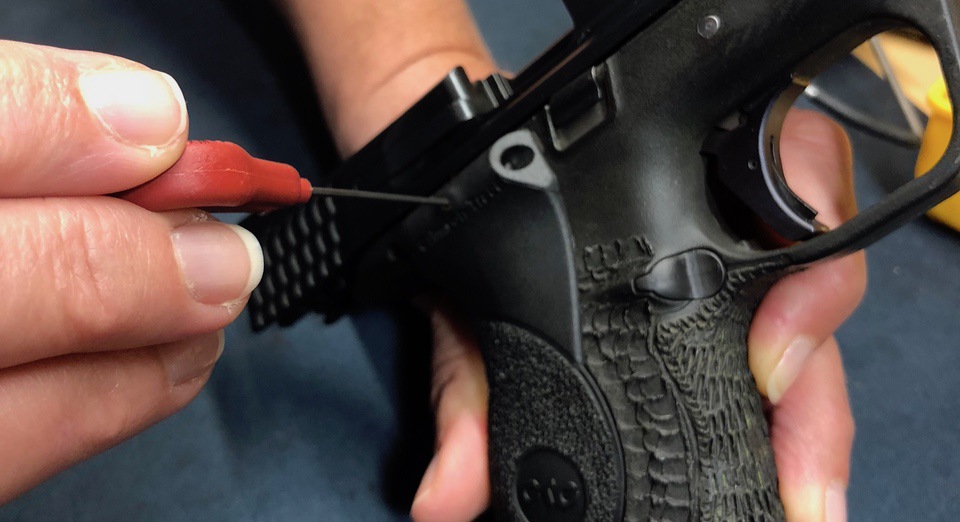 The laser beam is not lined up with the barrel.
Most Crimson Trace laser sights are sighted in at 50-feet in the factory. The firearm's point-of-aim (POA) is within .5-inch of point-of-impact out to 50 feet. The end-user may also adjust the laser sights for both windage and elevation. It's always a good idea to make sure that your laser sight and POA are working together, though.
Find out how Crimson Trace suggests sighting in a laser here.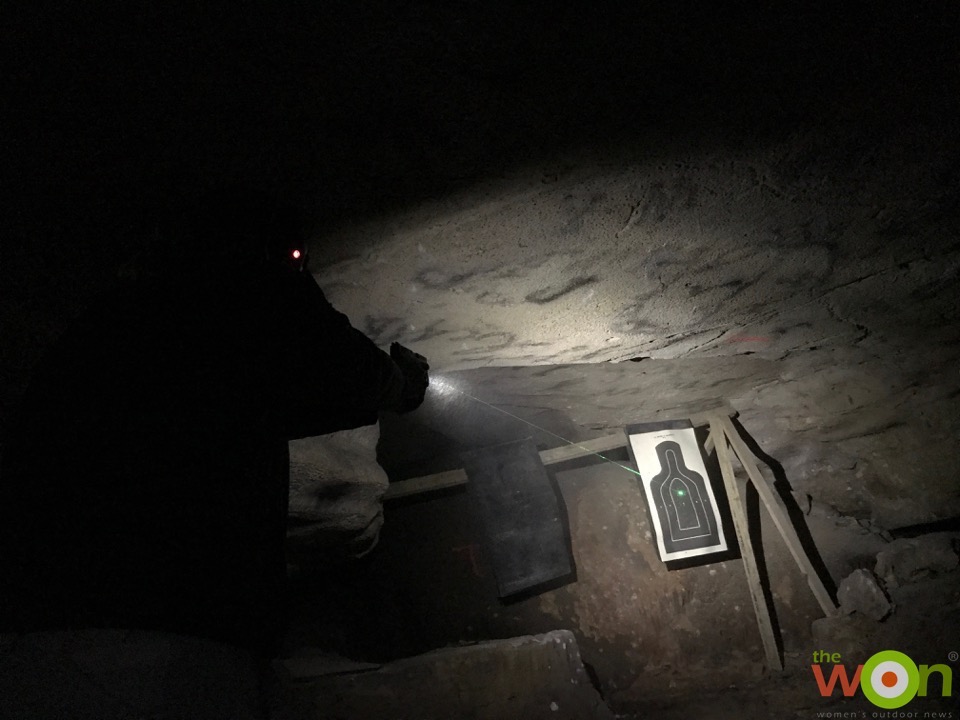 I don't need to train. I can't miss with a laser.
Having a laser on a firearm doesn't make the shooter invincible. It's still all about the fundamentals and a skillset that needs to be learned. And for many, marksmanship is a perishable skill so practice, practice, practice.
The laser dot is moving around too much to be accurate.
Considering the shooter is holding the gun and breathing, that dot is going to move around quite a bit. The laser sight is a downrange projection of what the muzzle is doing. Without a laser sight, the only way to see this movement is by checking the target once the shots are made. Yes, this is a true reflection of the shooter's trigger control and a great teaching tool.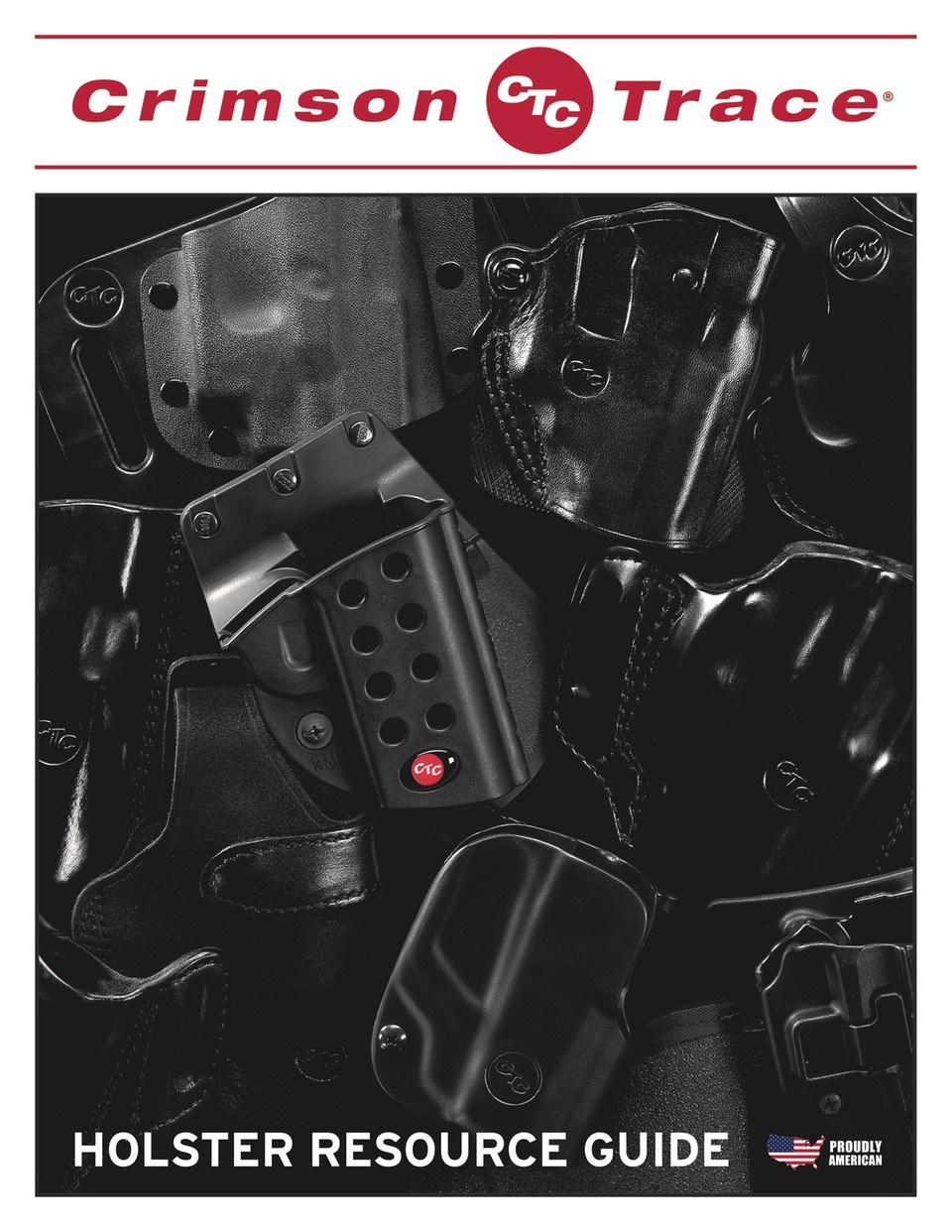 I can't find a compatible holster.
There are many quality holsters on the market that fit Crimson Trace laser sights. They even make sure holster are available with each new product launch. Check out their holster resource guide and find just what you're looking for here.
Laser Tips
Laser Sight Maintenance
Although laser sights are designed to resist most common firearm chemicals and lubricants, excessive exposure to these chemicals can be detrimental. To ensure safe and effective operation of your laser sight:
Remove laser sight before cleaning gun.
Do not use pressurized or compressed air.
Do not immerse in cleaning fluid or lubricate firearm excessively. A firearm that has too much oil will foul the lens of the laser and result in an unfocused beam.
Do not allow cleaning solution to enter lens source.
Do not allow solvents to contact your grips that contain: VOCs or TCE such as: carb/brake cleaner, acetone, MEK, gasoline. Damage will result.
Crimson Trace laser diodes are designed and positioned to minimize exposure. Occasional cleaning of the lens is recommended.
After extensive shooting, a degradation of beam quality or "beam spread" may result from fouling on the lens surface. This is normal and can be easily cleaned with a small cotton swab dipped in isopropyl alcohol or window cleaner. Dry the lens with a clean, dry swab. When cleaning, do NOT touch the lens with any sharp objects.
Watch the CTC laser sight maintenance videos here.

Operating Laser Sights
Crimson Trace laser sights with Instinctive Activation are activated by 1 or 2 strategically located pressure pad(s). Whether right or left handed, with a normal shooting grip, your hand will naturally depress the activation pad. If the product features a master ON/OFF switch it should be left in the 'ON' position under most circumstances. Leaving the master switch "ON" will NOT decrease battery life.
View complete step-by-step operating instructions here.
As you can see, Crimson Trace's website contains lots of information for anyone interested in laser sights.
Visit Crimson Trace here.
Go behind the scenes at Crimson Trace here.
About Michelle Cerino

Michelle Cerino, aka Princess Gunslinger, first entered the firearms industry in 2011 as co-owner, president and trainer at a national training company. She immediately began competing in both 3-Gun and NRA Action Pistol, becoming a sponsored shooter. Michelle is currently a columnist and Managing Editor of Women's Outdoor News, as well as owner of Pervenio LLC. She also manages social media for Vera Koo and GTM Original. Michelle encourages others to step out of the comforts of home and explore. View all posts by Michelle Cerino →