Review: Remington Tac-14 Marine Magnum Firearm
You know what's fun? Trying new things. You know what's even more fun? Trying new guns! I recently had the opportunity to review the oh-so-much-fun Remington Model 870 Tac-14 Marine Magnum, and I have to say, it did not disappoint.
Sponsored by Liberty Safe
I should give you a little background on the Remington Tac-14, because it is fairly unique for its class. While it may function like a traditional shotgun (it's not one), there's nothing traditional about this home defense firearm. By design, it isn't designed to be fired from the shoulder at all, but instead from the hip or held out away from your body. The Tac-14 features a Raptor pistol grip (rather than a stock/butt), M-Lock forend, and a 14-inch barrel (bringing the overall length to a little more than 26 inches). The Marine Magnum takes it up a notch, with electroless nickel-plating covering any and all metal on the gun, inside and out, combatting corrosion and the elements.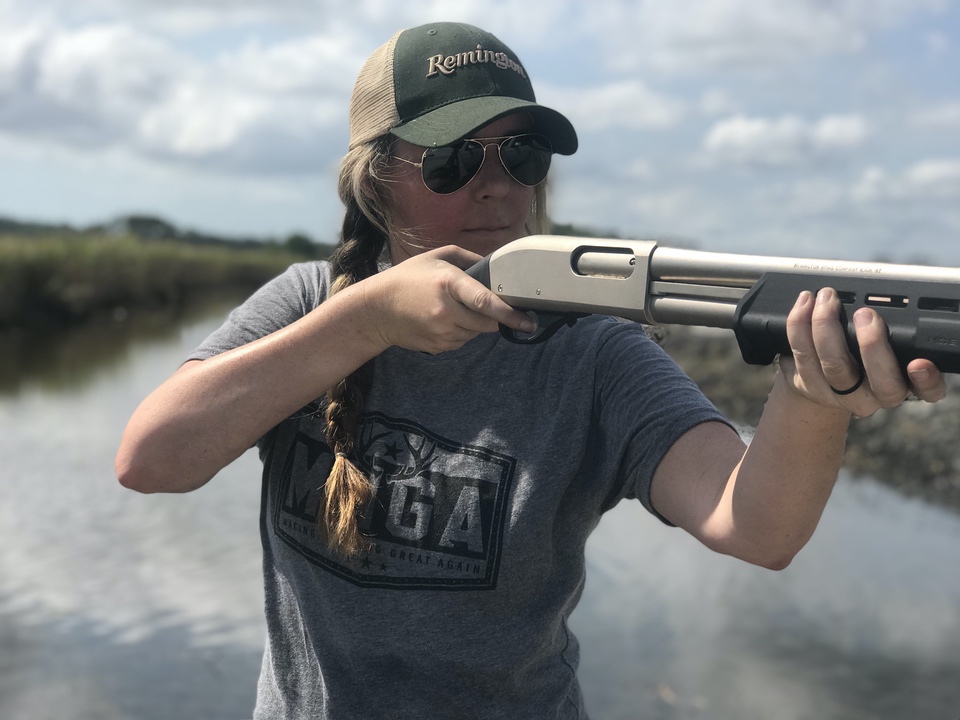 So, why is the Marine Magnum right for me? I live in the South Carolina Lowcountry – right on the coast, where corrosion seems to build in seconds while you're hunting, thanks to the [extra] salty, [extra] humid air. There's no escaping it! That means we have to take extra care of our firearms. I take my shotgun apart and wipe it down after just about every duck hunt, and give my rifle a good cleaning each week. The Marine Magnum takes care of itself. Of course, I keep it clean like any good gun owner, but this gun is tough and rugged.
The Tac-14 is super easy to store on the boat, and you don't have to worry about the extra moisture from wet lines or life jackets. I also love to keep it handy on the 4-wheeler when I am checking duck ponds and fishing holes. We've encountered more than a few dangerous critters on those excursions, and having a versatile weapon takes the guesswork out of self-protection.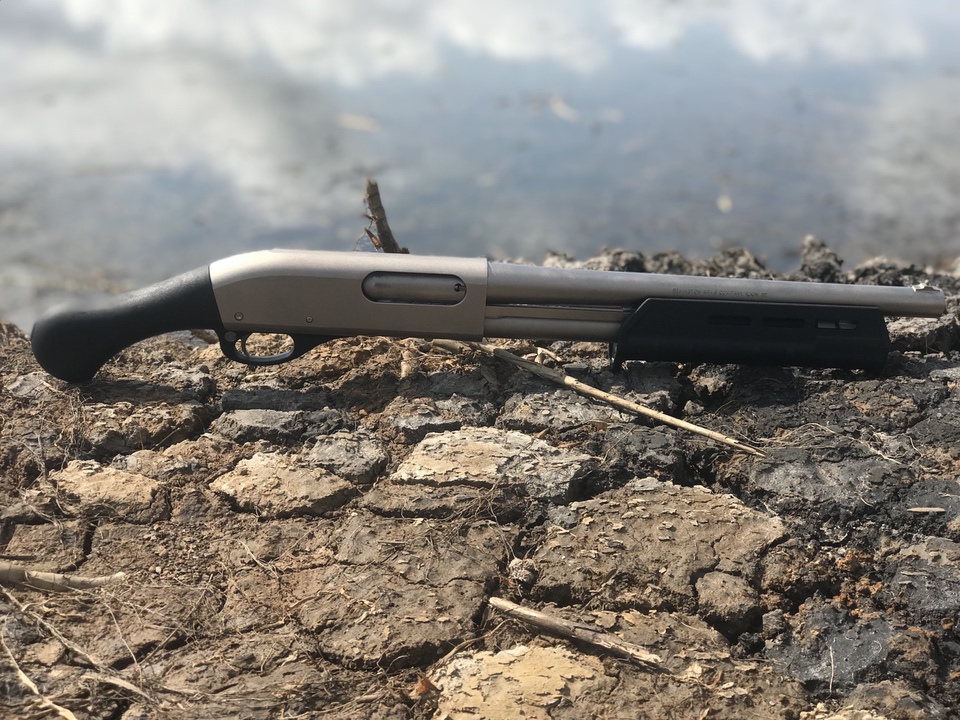 From cottonmouths and rattlesnakes to territorial alligators and big feral hogs, you never know what you might run into. Sidearms, shotguns and rifles are great to have with you, but each have their drawbacks in a given situation. Size limitations, aiming abilities and proximity can vary wildly. In my opinion, the Marine Magnum keeps you well-armed and well-covered.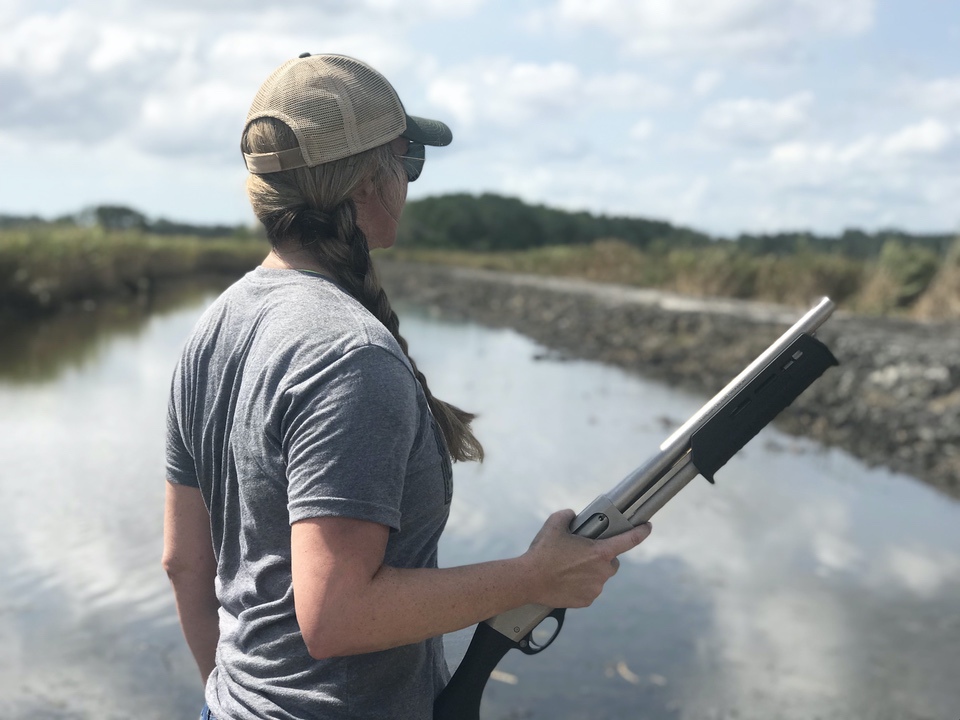 As I mentioned, this gun is designed to shoot from the hip, but you can easily hold it higher (but remember, not to your shoulder) for better aiming capability. This puppy kicks, to be sure, but you can easily pair it with Remington's Managed-Recoil buckshot loads to reduce the impact. Shoot from the hip at a cottonmouth a few feet away, or raise it and use the bead sight to track a nasty hog running at 20 yards.
The fine folks at Remington are right when they say it has "the shortest allowable distance between powerless and prepared." Ain't that the truth!
Check out the various versions of the Tac-14 on Remington's website here.
Read another review of the Tac-14 here.
About Hollis Lumpkin

Hollis Lumpkin writes that she is a "simple girl living in the Lowcountry of South Carolina, but I happen to have a great love for the outdoors, particularly hunting and fishing." She is a duck-hunting freak. Hollis pens an exclusive version of "The Bright Side of the Road," for The WON. View all posts by Hollis Lumpkin →