Vera Koo: What I Learned on Broadway
I like to be around energy and excitement. That is one reason why I enjoy traveling to New York City. The bright lights, the noise, the crowds on Times Square, the array of colors, I love it all.

Sponsored by Vera Koo
I traveled to New York on a theater tour for a second straight summer as soon as Bianchi Cup finished. I always enjoy attending Broadway shows, and I saw 5 during this tour.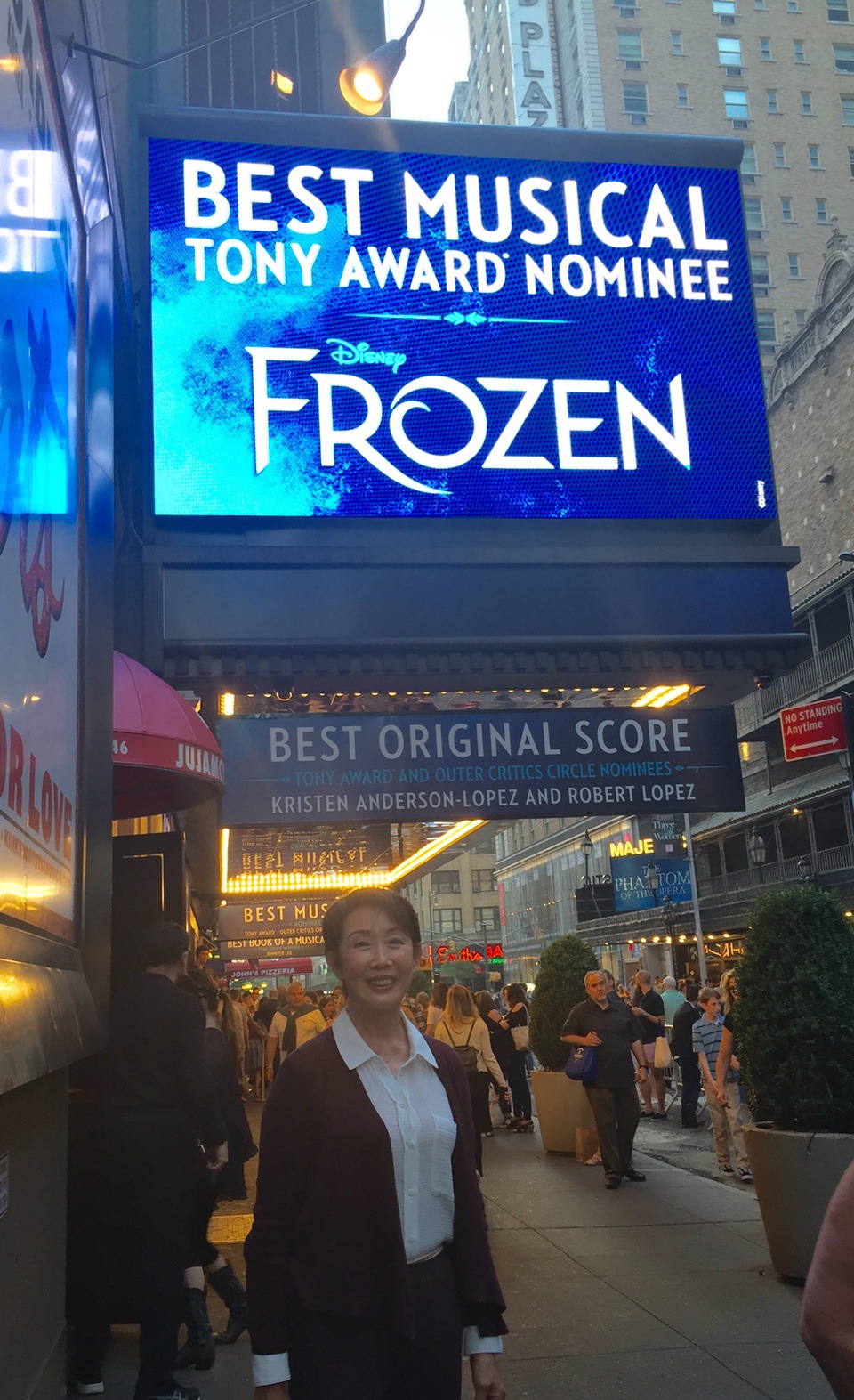 "Frozen" was one of the highlights. It is truly a spectacular production. I had seen the movie, so I knew the plot, but seeing it on the stage was a different experience. The special effects, the lighting and the stage design were out of this world. The designers' brilliance was on display. It was the ultimate creation of art, and it was perhaps the best show I have seen on Broadway.
However, the show that stuck with me the most was "The Band's Visit," and that's partially due to the lead female character, Dina.
The play centers on an Egyptian police orchestra's visit to Israel. They are supposed to travel to perform in the Israeli city Petah Tekvah, but due to a mix-up, their bus drops them off in "Bet Hatikva," a small, isolated desert town.
Dina is a beautiful, charismatic and generous cafe owner in the town who helps serve as a host and guide for the stranded band. During their visit, she strikes up a connection with the band's conductor, Tewfiq.
Tewfiq is a stiff, reserved man. We learn that his wife and son are dead. But his character evolves thanks to a bond he forms over dinner with Dina. She gets him to open up.
Katrina Lenk is the actress who plays Dina. She won the 2018 Tony Award for Best Actress in a Musical. Her performance as Dina left me entranced, and I felt such a connection to the character.
Dina has dreams and a vision for what her life could be. But she's a divorcee who remains wounded from her failed marriage. She found that the realities of her life did not match her hopes.
As she sings, "It is what it is."
It's clear from an earlier song, "Welcome to Nowhere," that Dina is not entirely satisfied with her life as a cafe owner in "Bet Hatikva."
"Petah Tikva, such a city, everybody loves it!" she sings of the band's intended destination. "Lots of fun, lots of art, lots of culture. That Petah Tikva, with a 'P.' Where you are, this is not Petah Tikva. Such a city, nobody knows it! Not a fun, not an art, not a culture. This is 'Bet Hatikva,' with a 'B.'
"Like in, 'Basically bleak and beige and blah, blah, blah.'"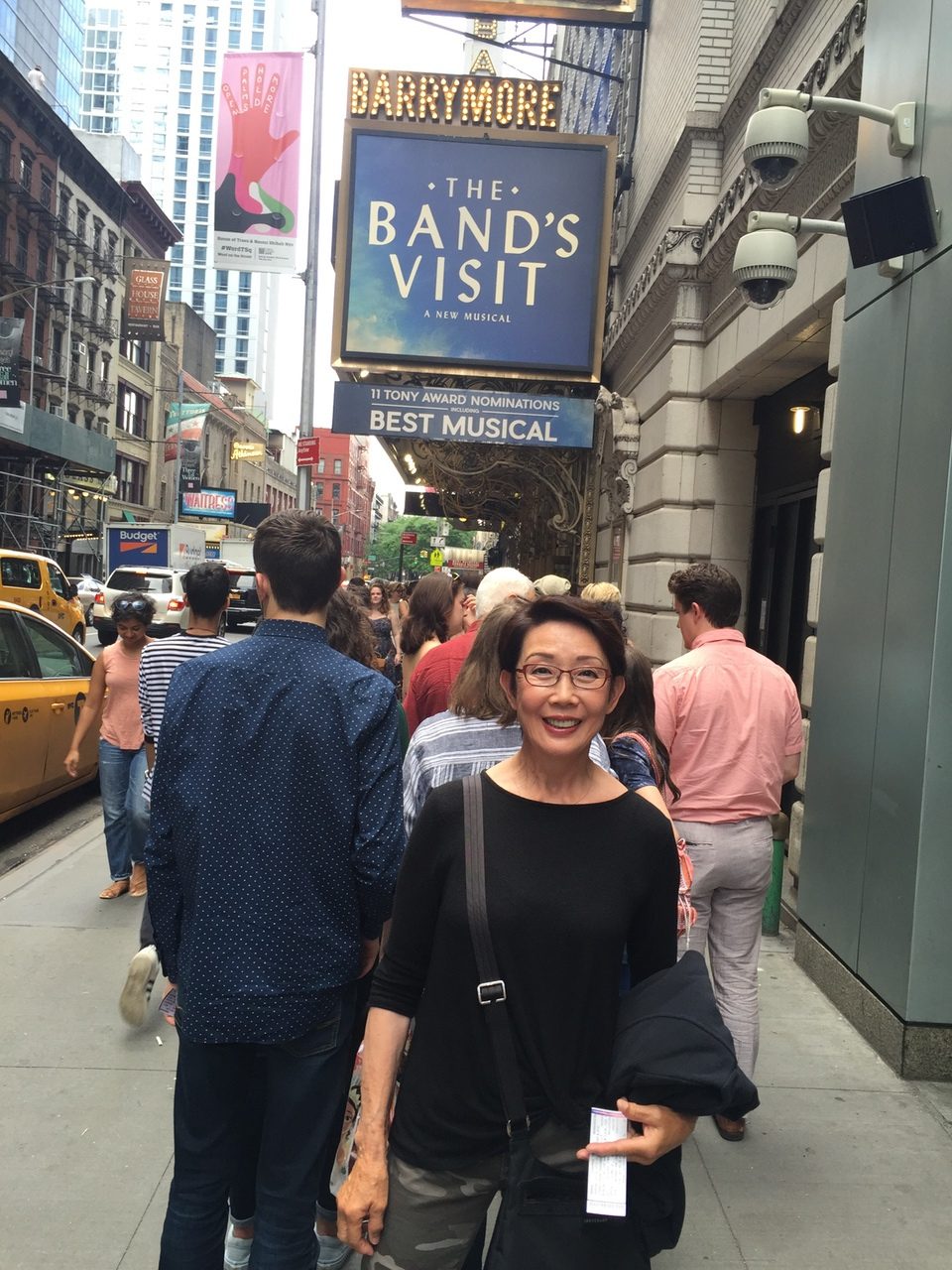 Many characters are much like Dina in that they long for things to be different.
After a one-night stay in "Bet Hatikva," Tewfiq and the band board a bus to their intended destination. Dina remains in her small town.
I was left to wonder what happened to Dina. Tewfiq had given her a spark, and I hoped she did not let it fizzle. I hoped she chased the dreams she had for her life, rather than resign herself to her situation.
She was still a young woman who was smart and talented. She need not accept a fate that left her unhappy. She still has plenty of time to explore new possibilities.
"The Band's Visit" reminded me that sometimes life does not go as we plan, but we do not have to accept that as a permanent situation. We must be persistent to overcome any challenges we endure and pursue the dreams that will make us happy.
We should not accept that "It is what it is," if we do not like the way it is.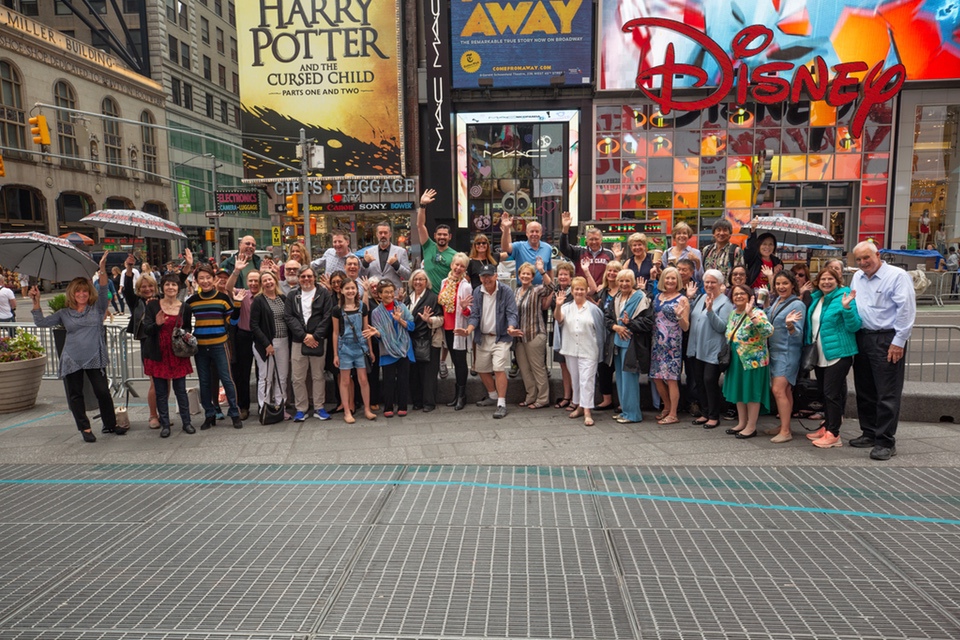 One reason I love seeing performances in New York is I know that everyone involved in the shows – from the actors to the directors to the designers and stagehands – are at the pinnacle of their craft. If you are not among the best, you cannot be involved with a performance in that city.
I love seeing the best perform. I find it inspiring. It makes me want to do my best at whatever I do.
We should all surround ourselves with motivated, talented people. That doesn't require trips to New York, either. Talented, uplifting people can be found throughout the world and in all walks of life.
We can all learn and be inspired by others. Being around other smart, talented, motivated and happy people will spark us to improve our own lives.
This is not a sales pitch for everyone to move to New York City. Rather, we should be honest about our desires and dreams – whatever they are – and never give up until we achieve them.
Everyone's path to happiness is different.
Perhaps your dreams will lead you to be a farmer in a rural land. Or maybe happiness means being a dedicated mother. Or, perhaps you dream of making it big in a vibrant city.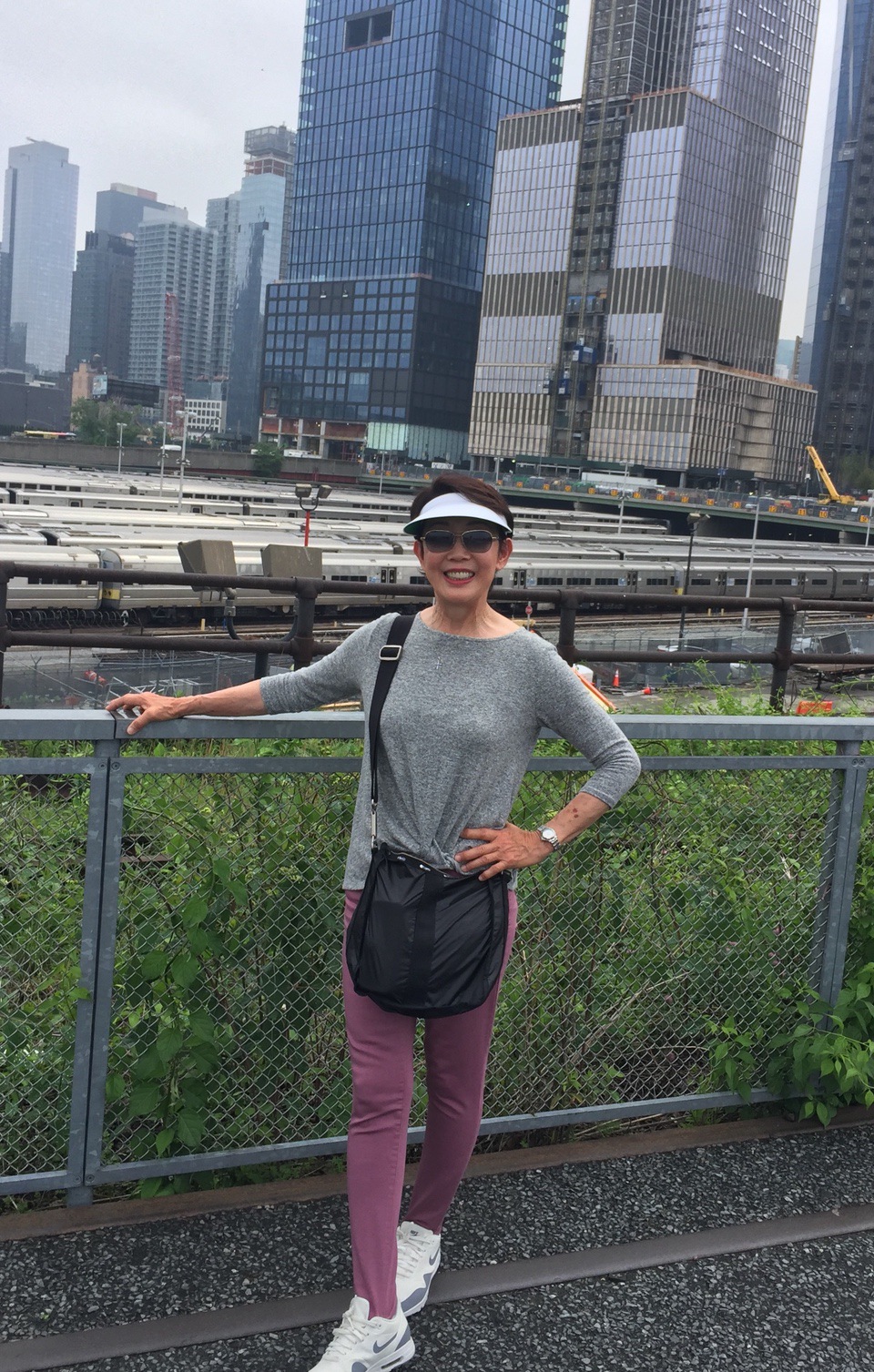 Whatever your dreams, don't stop until you achieve them. It is never too late to try to improve, to try to inch closer to happiness and satisfaction.
In Dina's final number, she sings a song titled "Something Different."
I hope she seeks that something different and doesn't stop until she finds it.
About Vera Koo

Vera Koo is a first-generation Chinese American woman. She's a wife and mother, author, entrepreneur and retired competition shooter. Along with two published books -- "The Most Unlikely Champion" and "Wisdom and Things: Essays From an Unlikely Champion" -- she writes her column, Vera Koo, at "Women's Outdoor News." View all posts by Vera Koo →