Retro WON: The Benefits of Hiking with Kids
Hiking with kids can be an extremely rewarding activity for the whole family. Not only does a hike through nature keep kids physically active, but it has been proven to improve mental health and a sense of well-being as well. Taking a family hike gets the whole family outdoors together, away from common distractions such as computers and phone screens. Kids who grow up hiking have an appreciation for wilderness and grow up to have a greater desire to protect outdoor spaces for future generations. And of course, hiking with kids is economical: families can get outdoors and explore hiking trails with minimal gear and very little investment.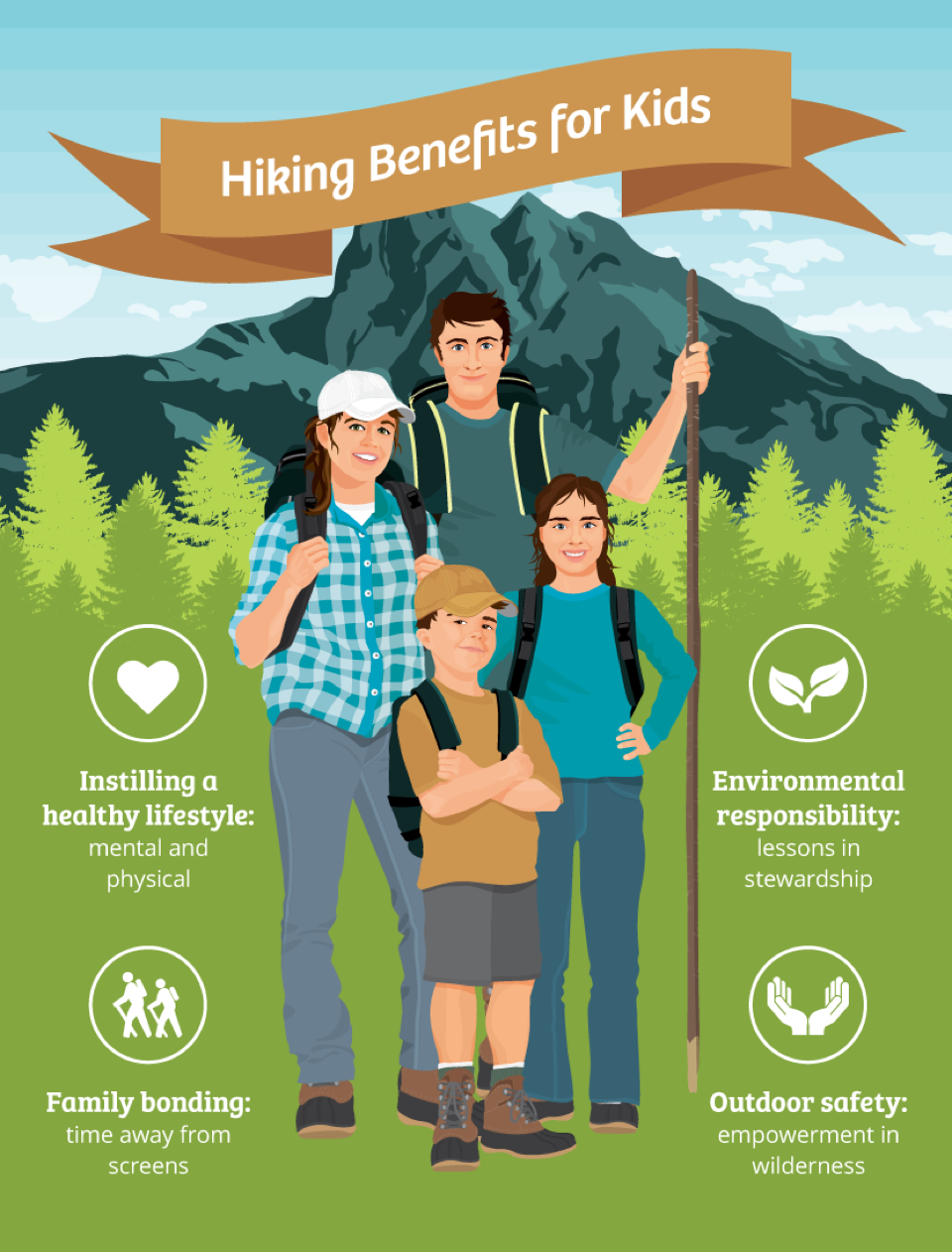 What to Consider Before Hiking
Parents will want to take their children's ages into consideration before planning a hiking trip. Babies and toddlers can absolutely partake, but will most likely ride instead of walk: parents will need a child carrier such as a backpack designed for hiking and a plan for who will carry the load. The good news: parents of babies and toddlers can set their own pace and go farther than parents of young children, who hike under their own steam. The most important considerations when hiking with babies are the weather and trail conditions: plan to hike only in fair weather, remaining within reasonable distance of your car (or other means of support).
If hiking with young children, you won't have to carry your kids (at least, not much!) but you'll need to plan to go a shorter distance on mostly level terrain. The weather and trail conditions will still be important, as well as new safety considerations: are there any drop-offs along the trail dangerous to young children? How about creek crossings or steep grades? Steer clear of risky trails until kids are more experienced and able to follow safety commands.
When kids of any age are in the outdoors, they will be content as long as they're comfortable. Keep kids well-fed, bringing more snacks and water than they usually require at home; warm or cool, depending on the season and weather; and bug-free, using mosquito-repellent clothing or lotion to keep pesky insects at bay.
Continue reading, "The Benefits of Hiking with Kids" here, from our friends at eReplacementParts.com
This Retro WON first posted September 15, 2017.
About The WON

The Women's Outdoor News, aka The WON, features news, reviews and stories about women who are shooting, hunting, fishing and actively engaging in outdoor adventure. This publication is for women, by women. View all posts by The WON →