Gun Review: Ruger .300 Win Mag Guide Gun
When considering owning a firearm for hunting, I wanted a versatile firearm caliber. I wanted a rifle that I can hunt many species with that will be effective in helping me make a clean and ethical shot. Since I am a hunting guide, I wanted it chambered in .300 caliber. This caliber has the versatility that I was looking for, as it would be effective to hunt animals as big as moose and an average big-game-size species, such as deer. The Ruger .300 Win Mag Guide Gun immediately caught my interest.
Sponsored by Liberty Safe
This firearm has a shorter barrel. which was ideal for a person of my stature. It also has a 3-position safety, which is "fire, load-unload and safe," that to me was extremely important, as it promoted safety while loading and unloading the rifle. The rifle also came with a muzzle brake that I knew I wanted, as this would be effective in decreasing the recoil of this higher caliber.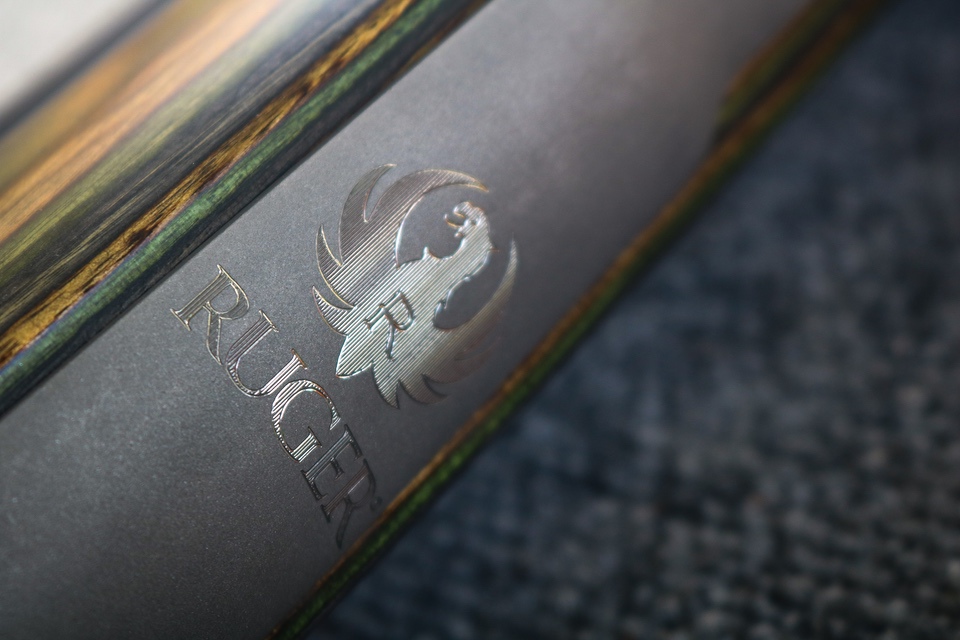 Out of the Box
When first taking my new Ruger rifle out of the box, to say that I was impressed would be an understatement. The appearance of this rifle captivated me immediately. The Rugged Green Mountain laminate stock complements the gun's cold hammer-forged barrel. When picking up the rifle, it felt light. It came with the muzzle brake system installed, along with a recoil pad fitted at the end of the stock – making it feel comfortable when shouldering it. The gun also comes with three 1/2-inch-buttpad spacers, so there's room to experiment to get the proper length of pull – from 12.75 inches to 14.25 inches. Wrap-around checkering adds to a hunter's ability to keep a grip on this gun during inclement weather, too.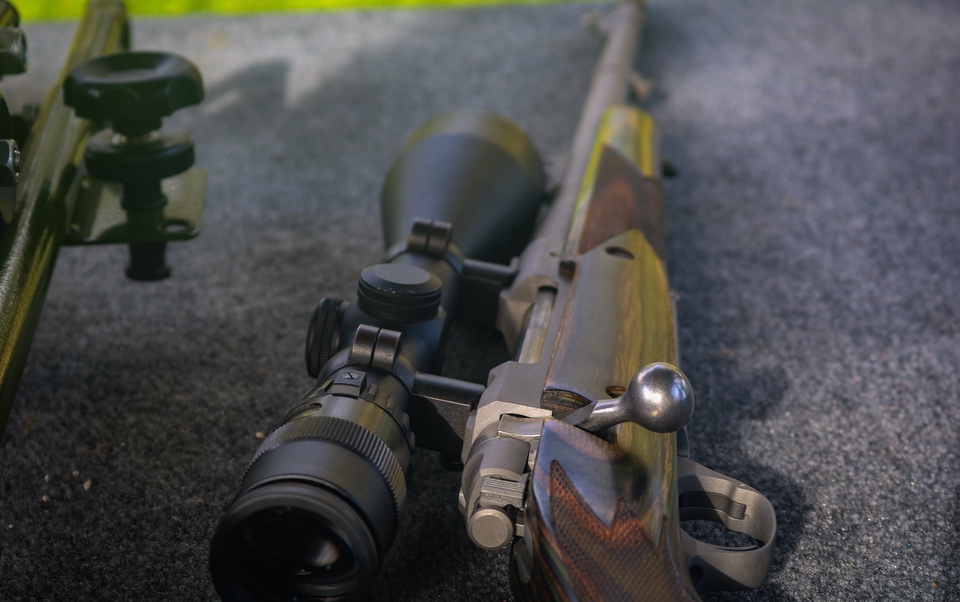 Specifications
Along with the Green Mountain Laminate stock, the gun comes with a large, white front-sight bead and an adjustable rear V-notch sight. The rifle can hold 3 cartridges and it has a hinged solid-steel floorplate, which means you can unload the gun quickly without chambering each round.
I like the 3-position safety feature. This allows a shooter to be able to load and unload the rifle with the safety engaged.
Here are some other features of this gun that I like:
Stainless steel, 1-piece bolt
Barrel band mounted swivel stud with optional forend swivel stud – if you hunt, you'll want to sling this gun.
Patented integral scope mounts that are directly machined on the receiver, which, if you've ever mounted a scope, will impress you. It's one less step.
A feed extractor that boasts a non-rotating, Mauser-type system with a fixed blade-type ejector. This acts to positively eject empty cartridges as the bolt comes back to the rear. We know that follow-through shots might be needed, and so, it's important that this rifle functions smoothly in this department.
The LC6 trigger – which has about a 4.8-pound trigger pull, per a review in American Rifleman.
Along with the muzzle brake, it comes with a muzzle weight and a thread protector. So, you can fashion this firearm in 3 ways for the style and type of hunting you'll be doing.
Barrel length is 20" and the overall length of this firearm is 41 to 42 inches.
Weight is 8.1 pounds.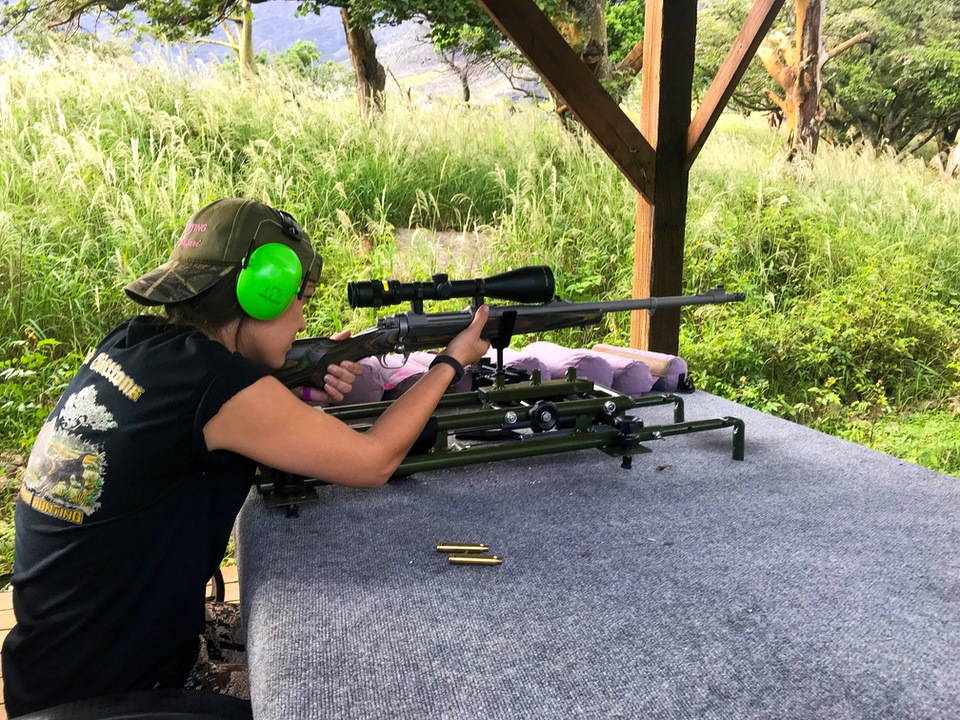 First Shots
When sighting my new .300 WM Ruger Rifle, I shot at 100- and 200-yard distances. I installed my new Trijicon scope and I dialed it in to be 2-inches high at 100 yards, making it dead on at 200 yards. Once sighted in, the groupings looked tight and consistent. I kept the manufactured trigger weight and it felt comfortable and easy to squeeze. The recoil was present, but significantly less compared to other .300 rifles that I had shot. This decrease in recoil is due to the muzzle brake system. However, because of the muzzle brake, the rifle was louder than normal, so it is vital to wear ear protection. To sight in the rifle, I used a Caldwell bench sled. This allowed me to have the same stability with every shot and to help eliminate room for error. While at the range and while hunting, I use Federal Ammunition – Non-Typical Whitetail 150 grain bullets.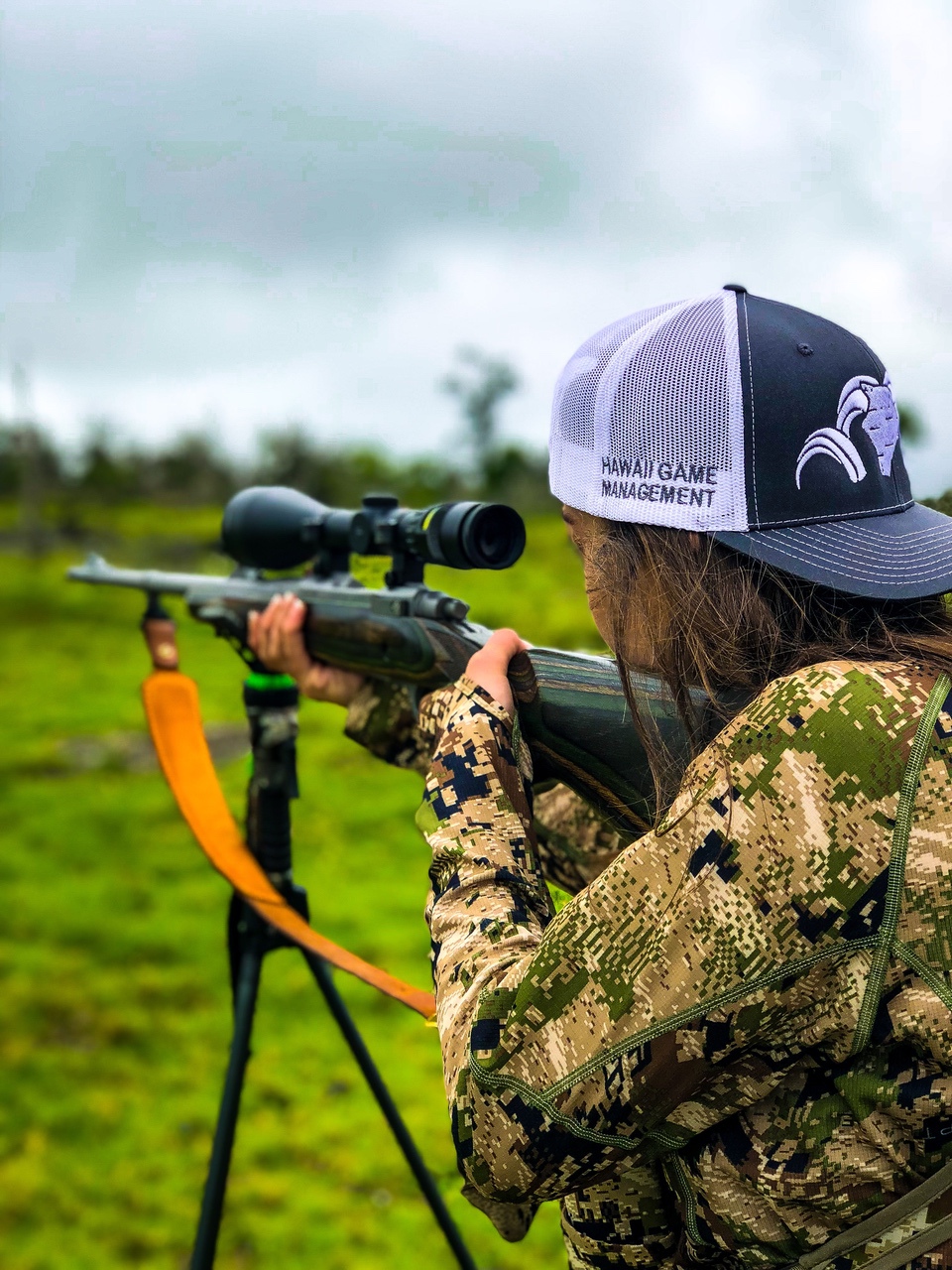 The Hunt
I went on a sheep hunt in Hawaii for this rifle's first outing. I had been invited to help with a management program. The guides were great and they allowed me to test the rifle in hunting conditions at different ranges. I shot at different distances during my hunt, which ranged from 100 to 250 yards.
While hunting, I used the Primo's Trigger Stick, Generation 3. This trigger stick is extremely versatile, as you can easily change the height. The stability that a shooter gets from the tripod design contributes to a stable shot. All the shots that I took were extremely accurate and went where I was aiming. The caliber proved to be ideal for hunting as it had great "knock down power" that made every shot clean and ethical, with very-little to no-tracking of each animal.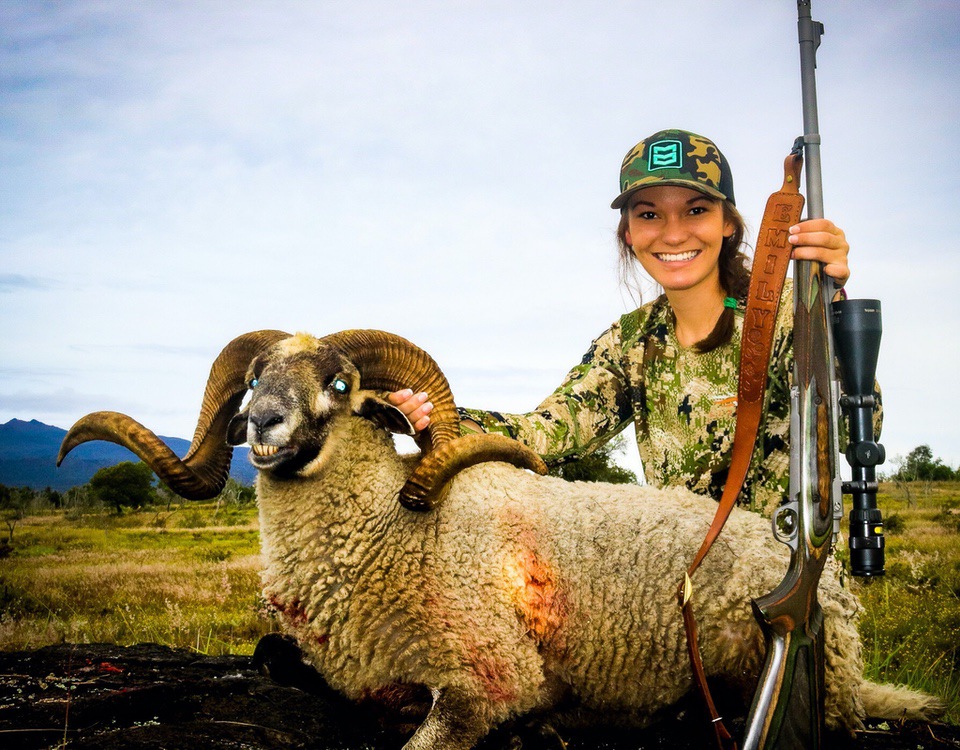 Why Women Should Consider this Firearm
I would highly recommend the Ruger .300 Win Mag Guide Gun to women hunters or shooters. This rifle and caliber is perfect for any adult woman who is looking for a stronger caliber that allows for versatility. Many women have a difficult time finding a rifle that fits. This is because most rifles are specifically designed for men. Because of its spacers and a shorter barrel, it is ideal for women. Also, the sling swivel is higher on the barrel of the gun; when I walked in the field with the rifle over my shoulder, I felt that I had more control of the rifle and I felt like it fit my sling and me perfectly. There was less barrel sticking up in the air while I was walking, making it easier and safer while hunting.
MSRP = $1,279.00
Links: https://ruger.com/products/guideGun/models.html
Read more about author Emily Perreira here.
About Emily Perreira

Emily Perreira was born and raised on the beautiful island of Maui. She began hunting at the age of 5, on trips to Texas. The once pastime and hobby has now become a great passion. Selected as the 2016 Safari Club International and Cabela's "Young Female Hunter of the Year," Emily is a licensed guide for Maui Hunting Safari and hunts every opportunity she gets. Watch for her trending reviews on modern hunting gear and firearms. Emily pens "She Guides," a column that features hunting tips and tactics, sponsored by Remington Outdoor Company. View all posts by Emily Perreira →