Holiday Season Off-Body Concealed Carry
It's the holiday season, which usually means dinner parties, get-togethers, and new outfits. Yes, silky shirts, heels, skirts and dresses aren't always conducive for concealed carry on your body. For some who carry everyday, this may mean switching to off body concealed carry, a viable alternative.

Sponsored by Gun Tote'n Mamas
Holiday Concealed Carry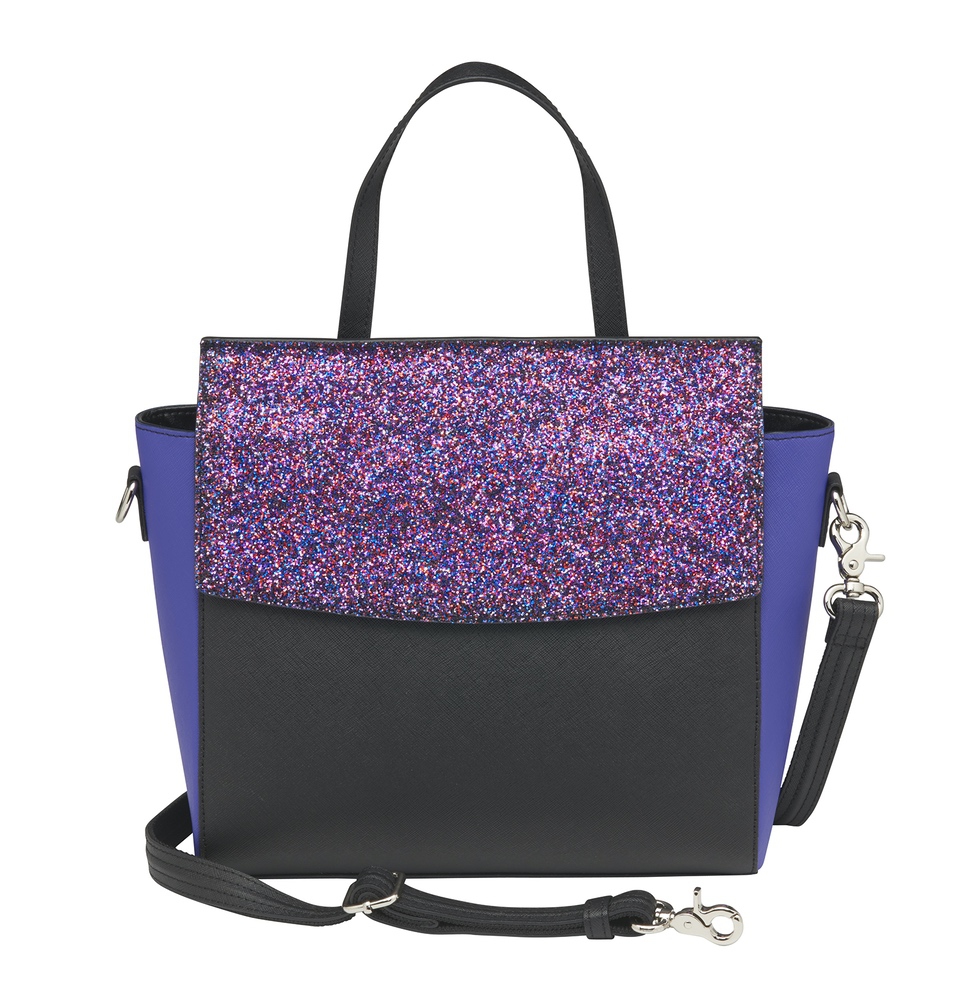 Putting the Bling in the Holidays
Are you the type of person that likes to stand out a bit in the crowd? Do the hangers in your closet hold wild colors, prints and perhaps a bit of sparkle? How about those crazy socks, scarves and shoes? If at any point you thought, "Yep, she has my wardrobe pegged," I guarantee the Gun Tote'n Mama (GTM) Glitter RFID CrossBody Sparkle Purse is a perfect choice for you.
The GTM Glitter RFID CrossBody Sparkle Purse has all the features I look for in a concealed carry handbag.
A separate compartment holds my firearm and comes complete with a holster I can Velcro into the position I prefer.

The nylon coil zipper has 2 zipper tabs that allow me to set up access to the firearm compartment that works with my draw.

A separate shoulder strap attached with D-rings and allows me to carry cross-body when the need arises.

Although I'm right-handed, should I loan this purse to a left-handed friend, she could use it just as easily.
My favorite part of the GTM Glitter RFID CrossBody Sparkle Purse is how cute it is! Check out all the outfits I found for it.
The GTM Glitter RFID CrossBody Sparkle Purse is available here.
Measurements:
10" Wide (bottom) 12" Wide (top) x 8" Tall x 4 – 1 /4" Deep
Gun compartment: 8 – ¼" Wide x 6 – 1 /4" Tall
Gun footprint size: 7" Wide x 5 – 1 /4" Tall
MSRP: $139.95
About Michelle Cerino

Michelle Cerino, aka Princess Gunslinger, entered the firearms industry in 2011 when Cerino Training Group was established. She immediately began competing in both 3-Gun and NRA Action Pistol, becoming a sponsored shooter. Michelle is currently a columnist and Managing Editor of Women's Outdoor News, as well as Event-Staff for CZ-USA Field Sports. She also manages social media for Vera Koo and GTM Original. Michelle encourages others to step out of the comforts of home and explore. View all posts by Michelle Cerino →