Hunting Hawaii in Danner Wayfinder Boots
Finding the right boots for your hunt is vital and for women this can be challenging. You want to find a boot that will meet your hunting conditions, being effective in the terrain you are hunting in, while also being comfortable. Personally, I like boots that are supportive, durable, not too stiff and light weight. Recently, I was introduced to the Wayfinder Boot made by Danner. Just from looks you can see that it is a high cut boot and from its sleek design you can tell that Danner designers had the women hunter in mind. The boot has an athletic fit and is designed with a narrower heel to meet the needs of many female hunters.

Sponsored by Danner
High Cut
I used my Wayfinders for the first time while hunting in Hawaii. Hunting in Hawaii entails walking on lava rocks that tend to move under your feet like marbles. This can be extremely hard on your ankles and can leave hunters with major sprains by the end of the day. Because Wayfinder boots are high cut (8 inches), they worked great in the Hawaiian terrain. Using the hooked lacing system, I was also able to adjust how tight I wanted my ankle support to be. My ankles felt supported and secure as I walked through the unpredictable lava fields. With these high-cut boots, I was not afraid of rolling my ankles during each stalk because my stance felt strong and steady.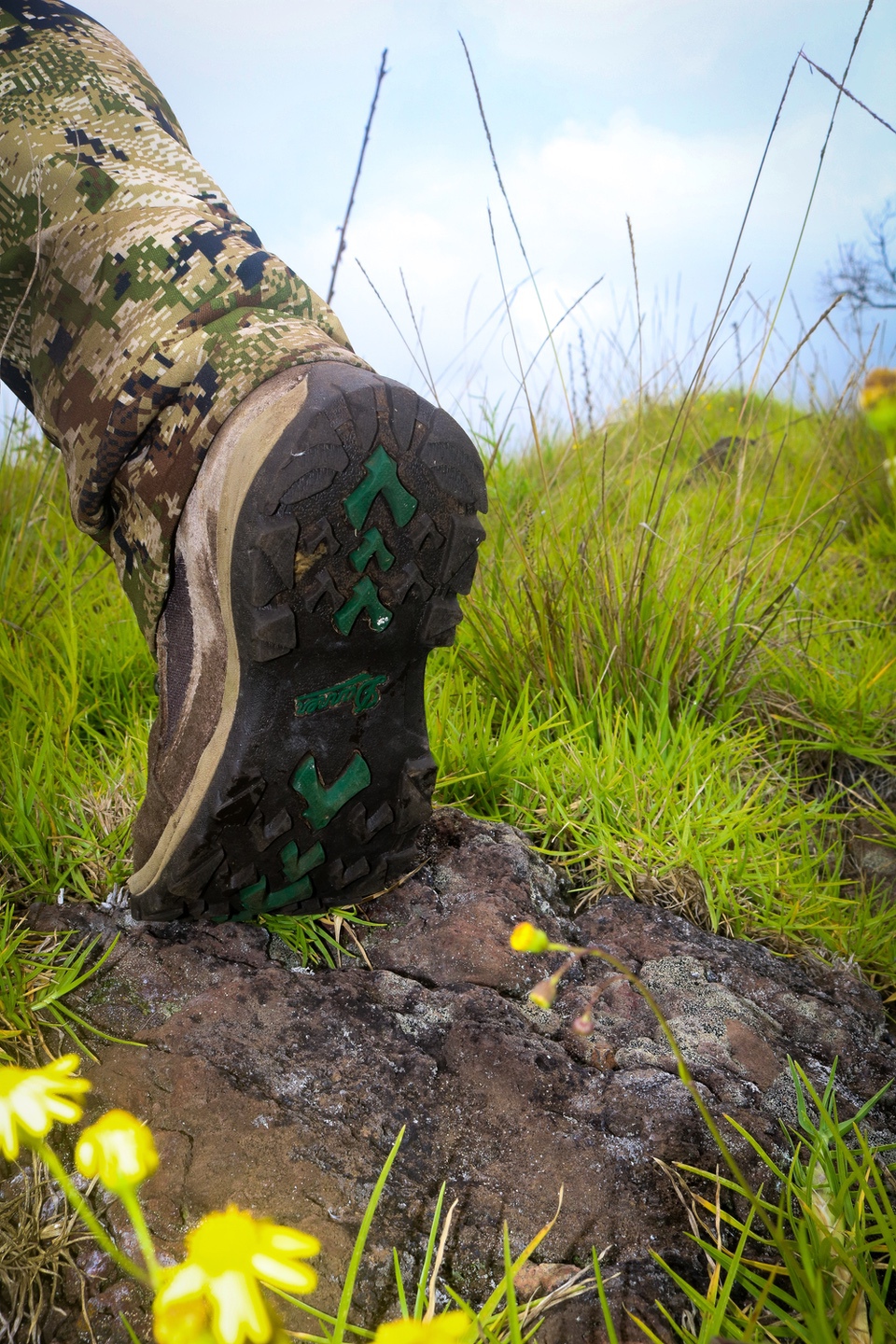 Traction and Durability
The grips on the Wayfinder boot also proved to be effective. During one of the morning hunts, we experienced rain showers, leaving the lava rocks slippery and slick. This would usually cause me to have a difficult time staying on my feet. However, despite the slippery condition of the lava rocks, I did not find myself slipping or sliding. The bottom of the boots helped me maintain a sturdy grip on the terrain because of the great traction that Wayfinder is designed with, allowing me to be confident in every step that I took. The soles were also durable and were not devoured up by the lava. With the Pyolite Midsole and Outsole design, my feet remained comfortable and free from pain and blisters after walking 10 + miles in the rocky terrain. Because of the suede leather material, I found the boots easy to break-in and I did not experience any blisters while wearing them. From the moment I put them on they were comfortable.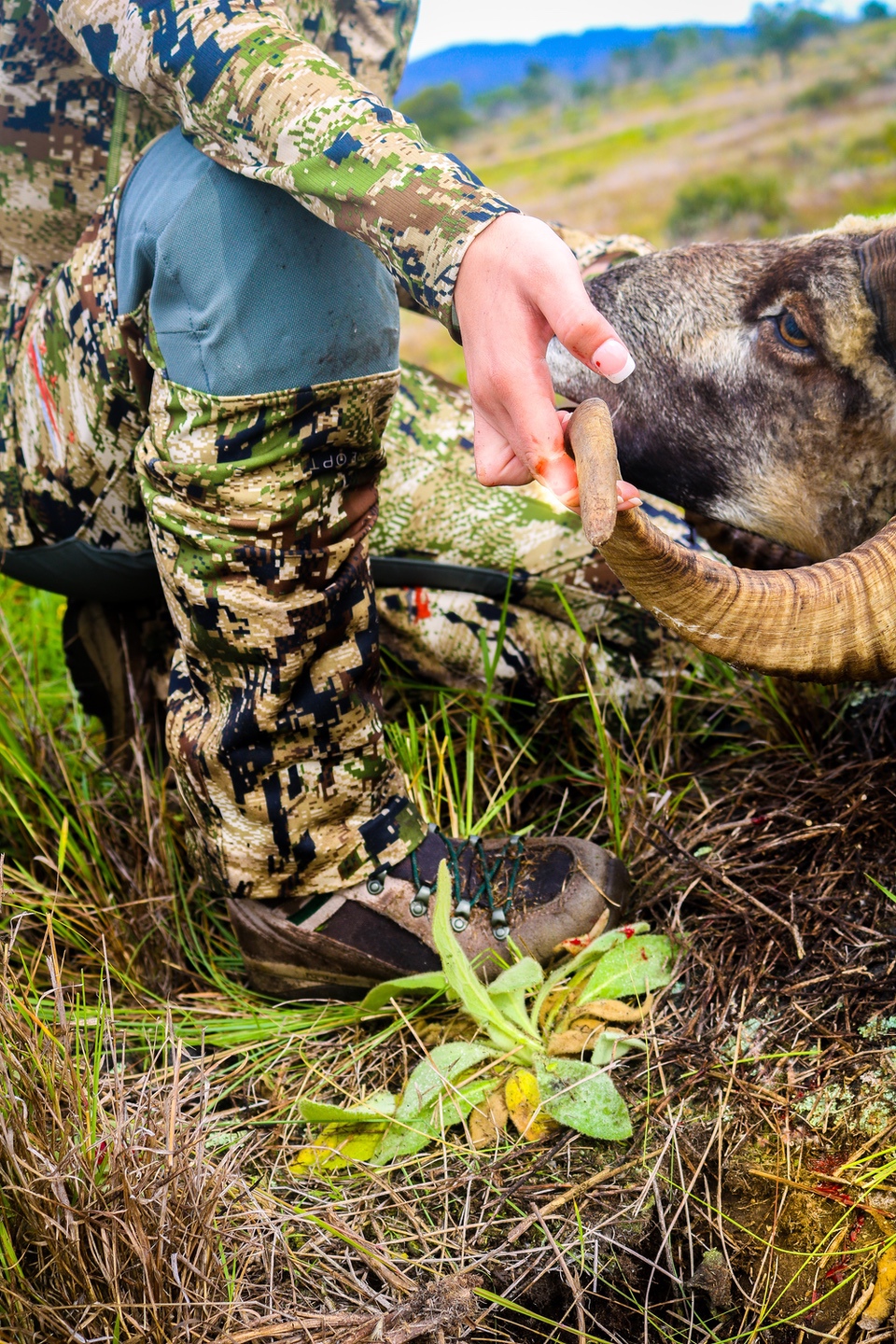 Waterproof
During the rain showers and walking through the wet, knee-high grass afterwards, the waterproof barriers and lining proved themselves to be effective, as my feet remained dry throughout the hunt.
Weight and Breathability
Being a hunting guide in Hawaii means that I tend to clock a lot of miles on any given hunt. I am usually hiking in rough terrain with a heavy pack on my back, that may be full with meat. That being said, I like to wear light weight hunting boots. Being that the Wayfinders are only 35 ounces, per pair, these boots provided the lightness that I was looking for. I did not find my legs feeling heavy or tired. As I hiked up hills, I did not feel weighed down by my boots at any point. I used the non-insulated version, and I found them to be breathable. My feet remained cool throughout my hunt, despite being in Hawaii's high humidity conditions.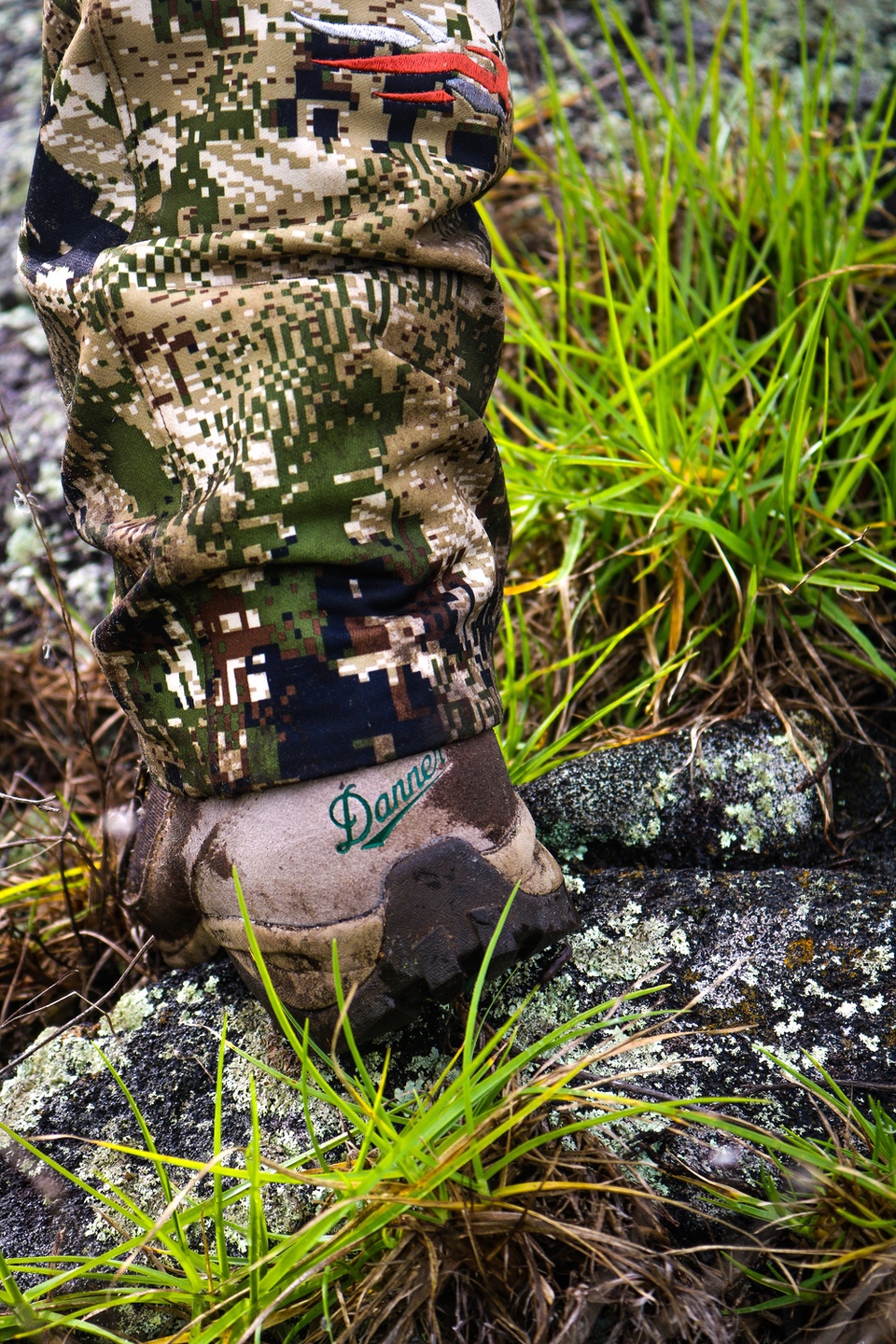 The Verdict
For $140, I would highly recommend Danner's Wayfinder boot for any experienced or new woman hunter. The boots are durable, yet comfortable, making both difficult terrain hunts, as well as a light hike on the trail, ideal. Its high-traction grips and breathability makes it a great choice for most conditions that hunters may be faced.
Find more information on Danner Wayfinder Boots here.
About Emily Perreira

Emily Perreira was born and raised on the beautiful island of Maui. She began hunting at the age of 5, on trips to Texas. The once pastime and hobby has now become a great passion. Selected as the 2016 Safari Club International and Cabela's "Young Female Hunter of the Year," Emily is a licensed guide for Maui Hunting Safari and hunts every opportunity she gets. Watch for her trending reviews on modern hunting gear and firearms. Emily pens "She Guides," a column that features hunting tips and tactics, sponsored by Remington Outdoor Company. View all posts by Emily Perreira →