Nevada Foodies: Goose Rumaki Appetizers
I'm looking forward to going goose hunting this year, so I decided to research some recipes ahead of time. I can't wait to try these Goose Rumaki Appetizers from Nevada Foodies. They sound absolutely delectable. ~MC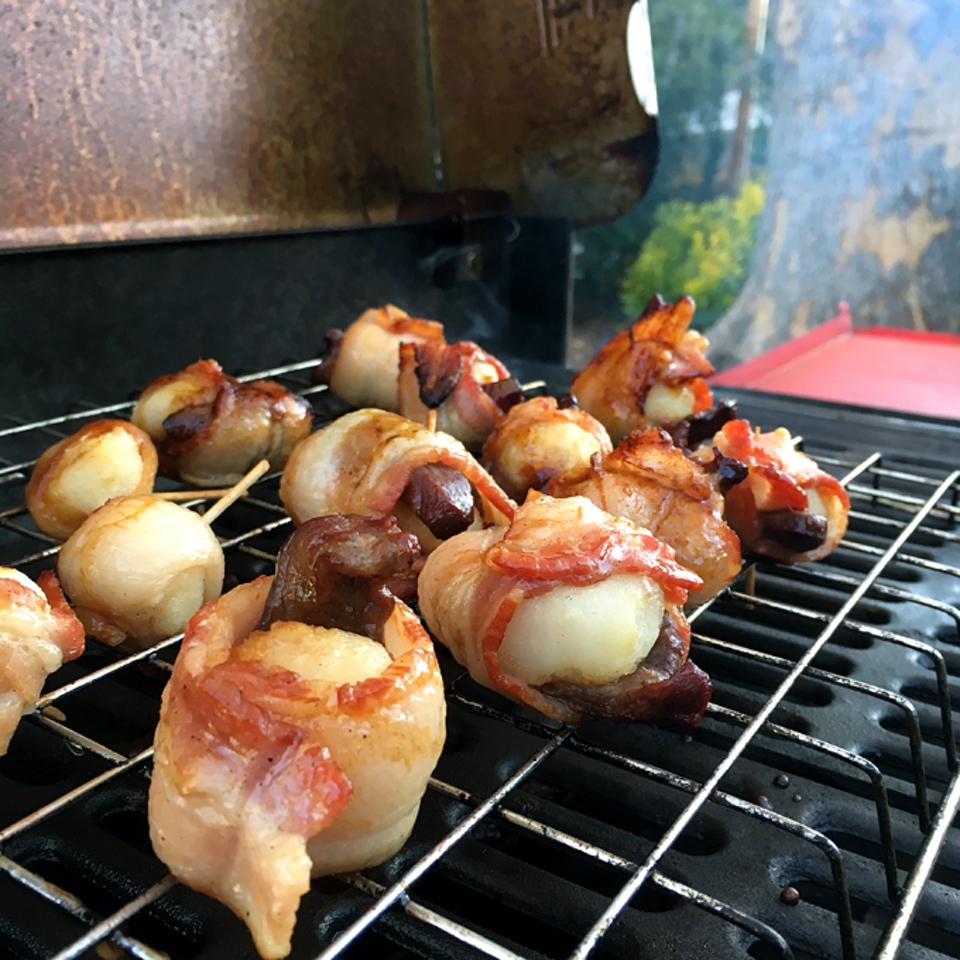 You can find multiple recipes for rumaki on the internet. Everything from the traditional chicken livers to duck, chicken, steak and even goose. They are all great recipes because, in my opinion, anything wrapped in bacon is going to be mouthwatering delicious. This goose rumaki recipe uses fresh ginger, honey and other traditional marinade ingredients to flavor the goose meat as well as add a little heat from the red pepper flakes. You can also use sliced jalapenos or fresh green scallions.
There's just no wrong way to impress your friends or family with these appetizers. Well unless you burn the bacon!
Goose Rumaki Appetizers recipe
Makes up to 40 appetizers
Ingredients
2 large goose breasts, 1/4 in slices (yields about 40 pieces)
20 slices of bacon, cut in half
40 whole water chestnuts
2 tablespoons soy sauce, low sodium
1 tablespoon teriyaki sauce
1 teaspoon olive oil
1 tablespoon honey
1 tablespoon fresh ginger, minced
1 teaspoon red pepper flakes
toothpicks, soaked in water
Directions
Wash and clean 2 large goose breasts before slicing into 1/4 inch long strips. Place goose meat into a bowl and add soy sauce, teriyaki sauce, olive oil, honey, fresh minced ginger and red pepper flakes. Gently stir everything together and refrigerate for 30 minutes to an hour.
Take a water chestnut and place in the center of a slice of bacon, add a slice of meat on top and wrap the bacon around securing with a toothpick.
Now, the cooking method is up to you. You can use a gas grill, charcoal grill, smoker or even bake these rumaki appetizers in the oven.
Continue reading the rest of the directions for Goose Rumaki Appetizers from Nevada Foodies here.
About The WON

The Women's Outdoor News, aka The WON, features news, reviews and stories about women who are shooting, hunting, fishing and actively engaging in outdoor adventure. This publication is for women, by women. View all posts by The WON →