Photo Feature: 2018 Waterfowl Media Hunt in Saskatchewan
A few weeks ago, I had the amazing pleasure of attending the 2018 Waterfowl Media Hunt in Saskatchewan, Canada. We hunted in the North Battleford area of Saskatchewan, with the fine folks at Northway Outfitters.

Sponsored by Remington Outdoor Company
Presenting sponsors included Remington, Sure Shot Game Calls, Polaris, Tourism of Saskatchewan, Vortex Optics, MEC Clay Throwers and Irish Setter Boots, among many others.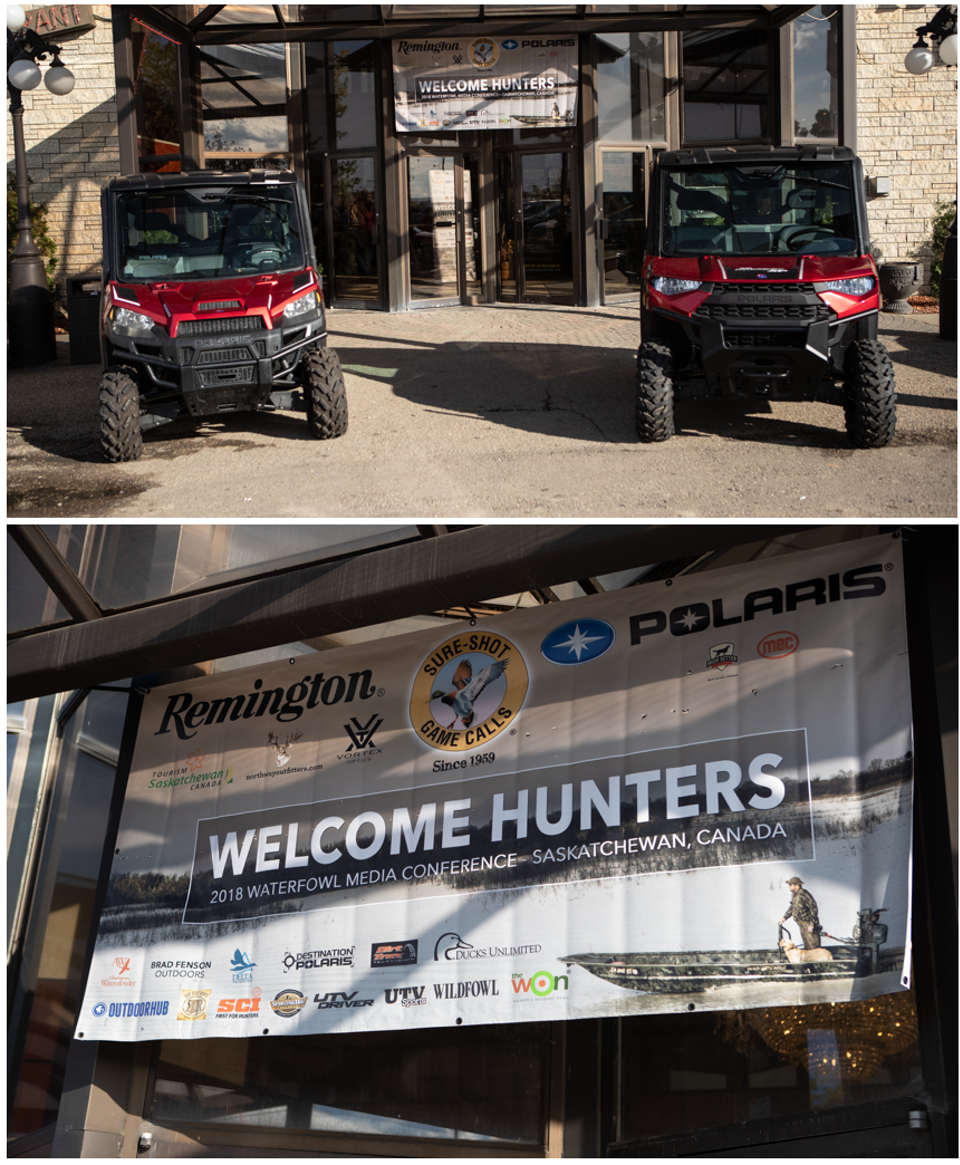 Northway Outfitters is run by Buddy Graham and his "army," as they're affectionately (and appropriately) called, and I can't say enough great things about them. With 25 to 30 hunters, cameramen, and all sorts of gear in attendance, they somehow managed to have everyone and everything loaded and ready to roll by 3 a.m. each morning. Yep, that's right – 2:30 a.m. wake-up calls became the order, but getting to hunt such an amazing place made it all worth the lack of sleep and extra early mornings.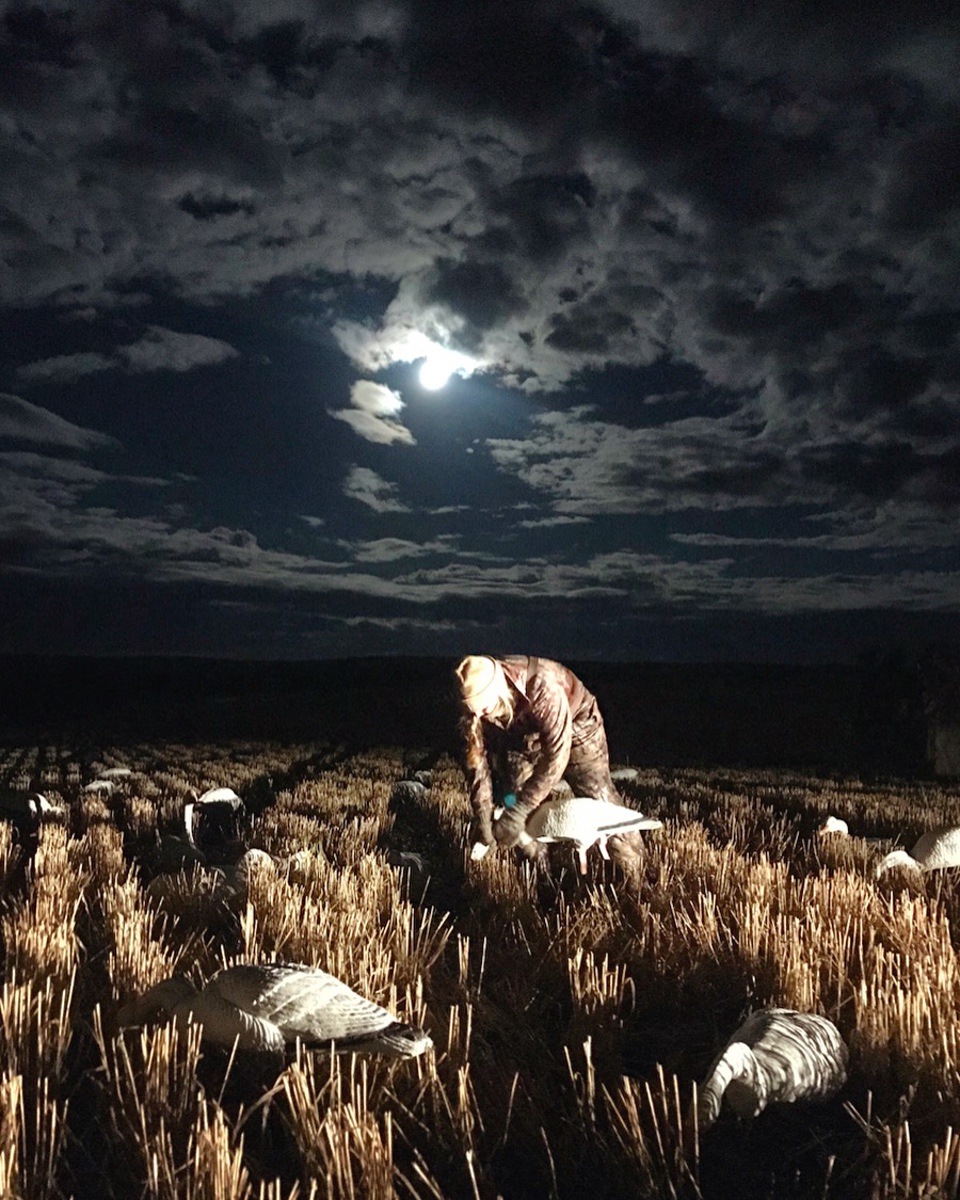 We put out huge spreads of snow geese and Canada geese by moonlight
The first morning dawned chilly and clear. We hunted an open field next to a small pond and heard the birds before we saw them.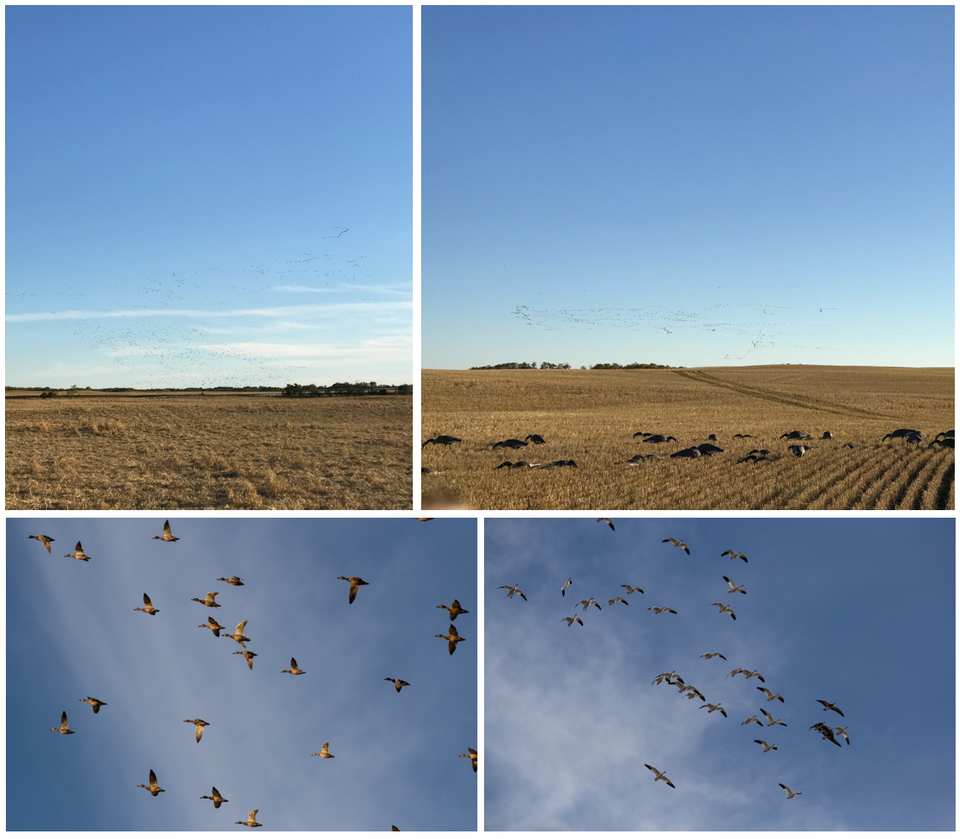 I've never seen so many birds in my life. It's crazy how loud they are, even that far away.
We saw quite a few birds that morning and had some good volleys, giving us a nice mix of speckle bellies, Canada geese and mallards. Not too bad for the first time hunting in Canada!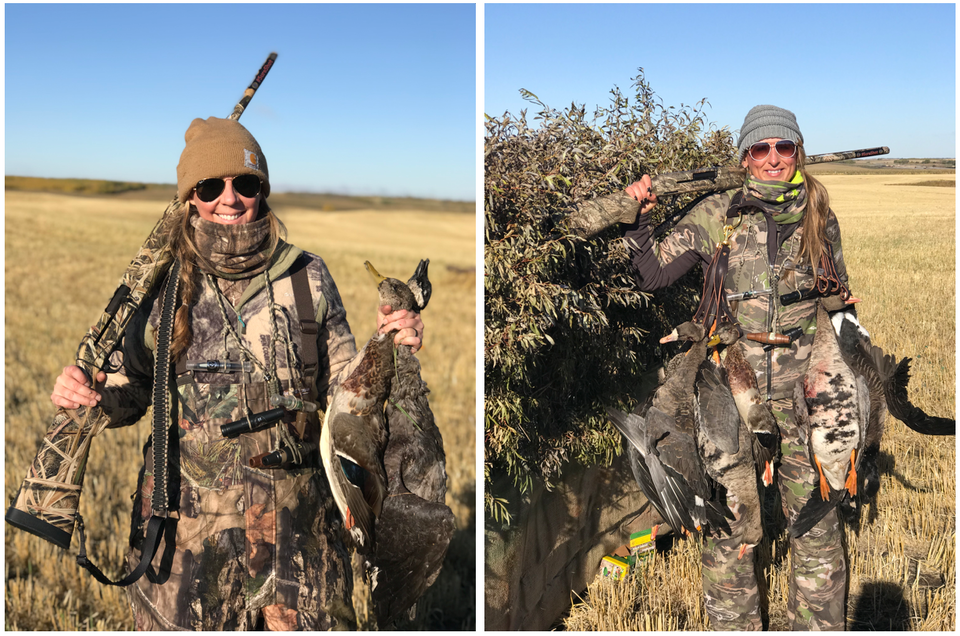 Two very happy hunters. (Hollis Lumpkin & Jessica Kallam).
That afternoon, we enjoyed a skeet shoot at Buddy's house, giving everybody a chance to mingle and try out the various guns and ammunition Remington sent, as well as the new MEC clay throwers. I shot both the Versa Max Waterfowl Pro and the V3 Field Sport, after months of trying to decide between the two. Ultimately, the Versa Max fit me better and I seem to shoot pretty well with it.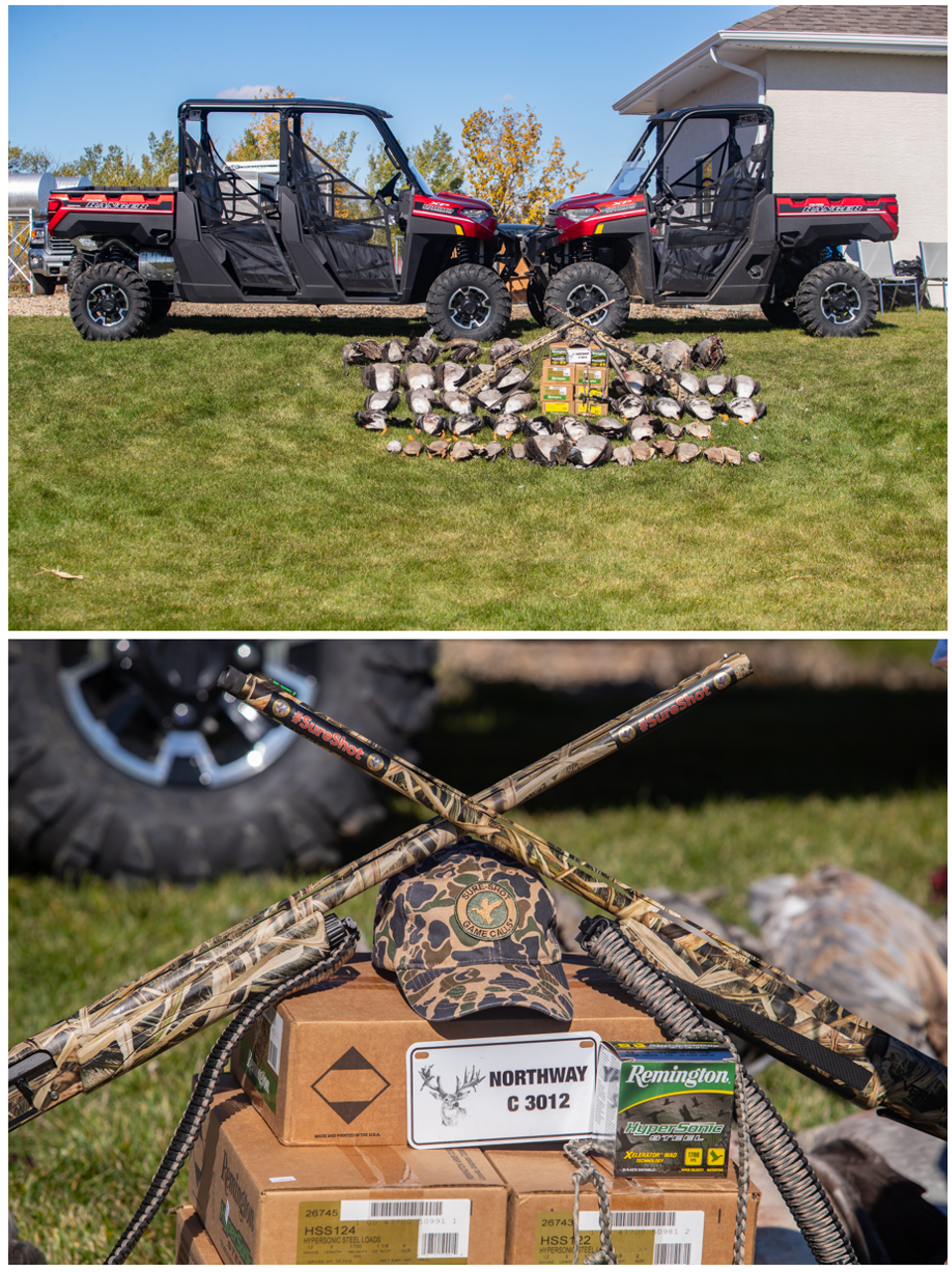 Now that's a good way to spend an afternoon!
Our evening hunt took place in a wide-open wheat field, where a few mule deer grazed. It was a little slower compared to the morning hunt, but I shot my first new goose, so any downtime was worth it!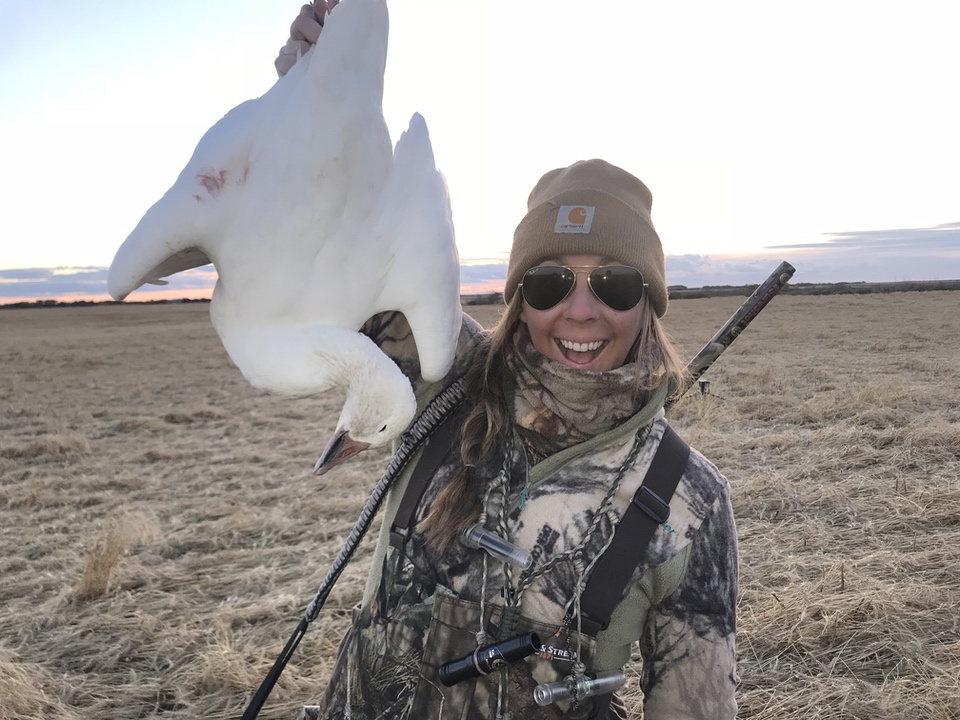 All smiles after knocking this bird down.
We saw the front side of 3 a.m. again on day #2, and cruised into another open field with howling winds and chillier temperatures than the previous day. Again, it was a slow hunt (which I learned quickly is a relative term when comparing Saskatchewan and South Carolina), but I did shoot a really nice speckle belly. This was certainly shaping up to be a trip of many firsts.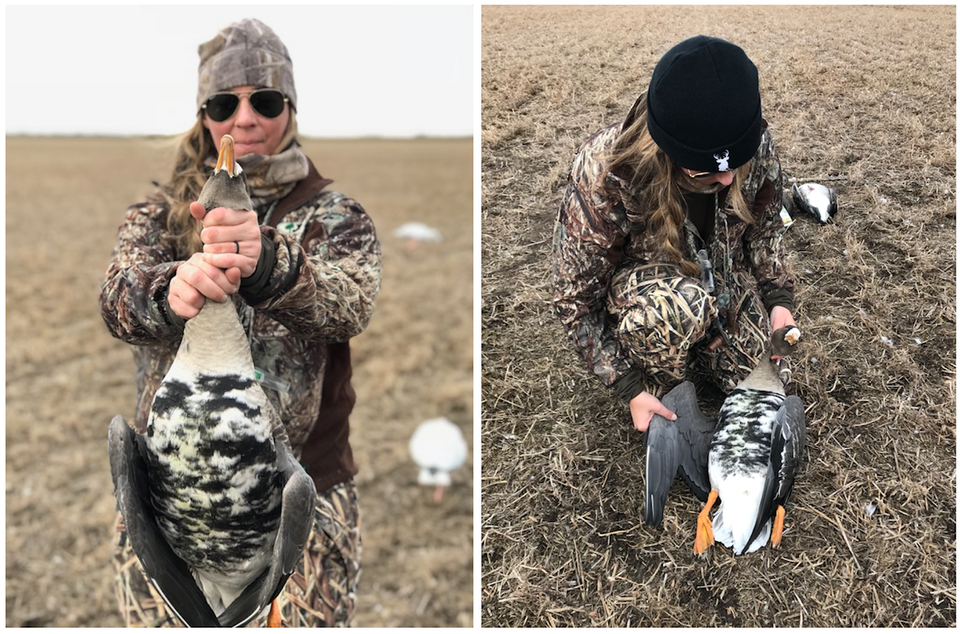 Check out those bands! The guide tried to convince me to get this goose mounted, but I just don't have the wall space for such a big bird at the moment.
While our first 2 days may not have been real barrel-burners, there was absolutely no shortage of ducks and geese in the air. Seeing that many birds, non-stop, for hours on end was a whole new game to me, and if I hadn't even pulled the trigger … it would've still been worth it.
And then … day #3 arrived.
Our last hunt treated us to another epic sunrise, but this time it came with ducks circling 20 feet over our heads before legal hour. We hid in layout blinds this time, and I was excited for another new experience.
All I can say about that last morning is this: this is what goose and duck hunting in Canada is all about. We witnessed a deluge of ducks and geese, nonstop for more than 2 hours. They came in so thick, we could wait and let the birds work, versus being limited to passing shots only.
It's as if the whole week came together in a few short hours – our entire group shot really well.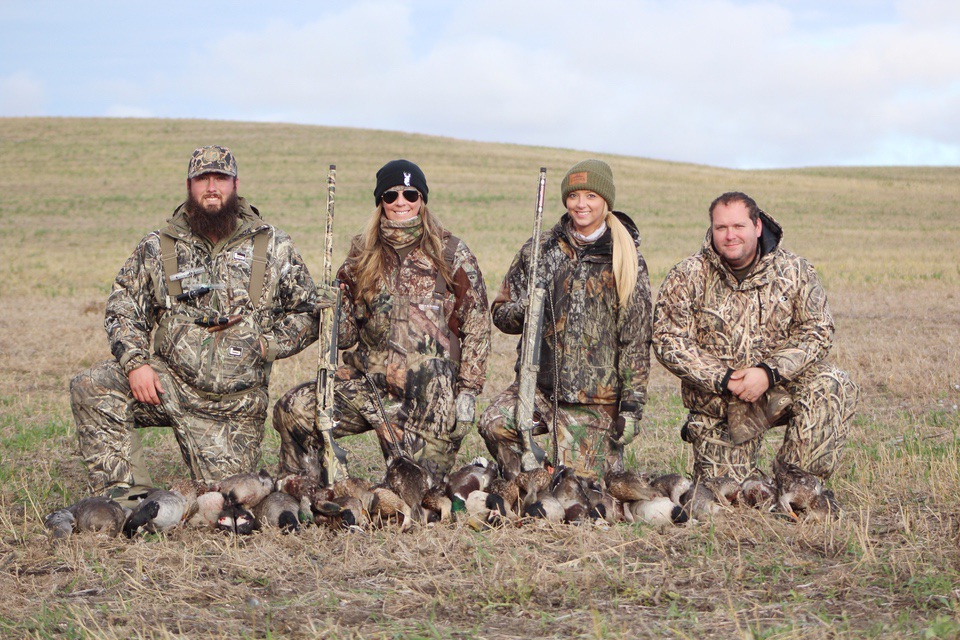 Ben Cole (Black River Outdoors) , myself, Lindsey Hayes (Destination Polaris), and Daniel Cox (Remington)
Canadas, speckle bellies, mallards and pintails – by 8 a.m. we were double-checking numbers to avoid going over the limit. It was happening so fast, we kept taking quick breaks to recount.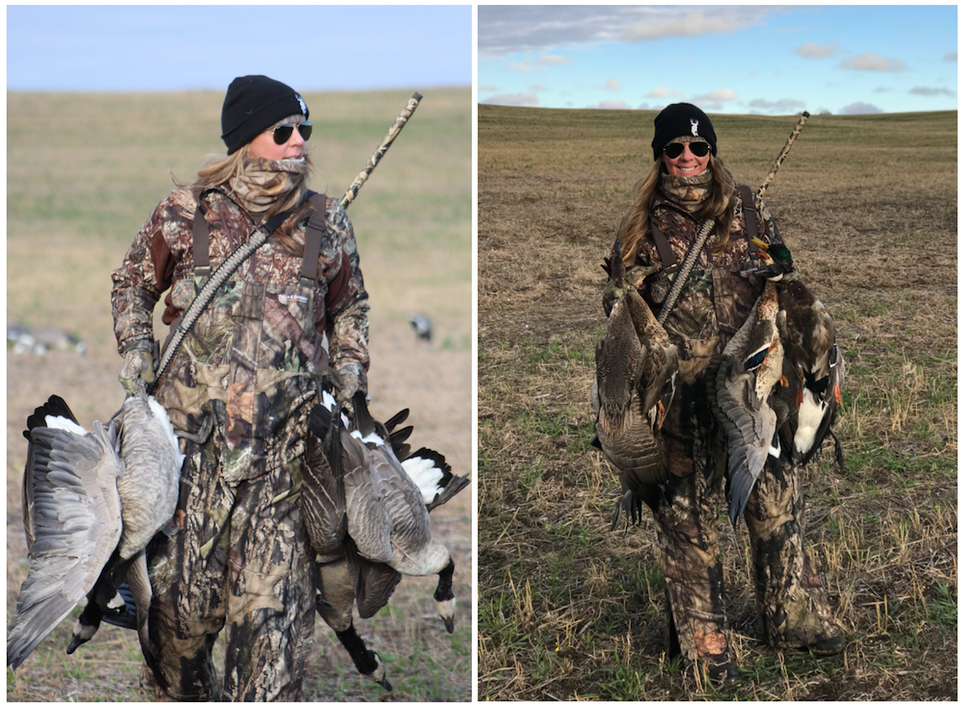 Multiple loads of heavy straps – picking up birds was a workout.
We were extra careful and stayed under the legal limits, knowing that it's always better to come out a few ducks short than 1 over the limit. But that was still a LOT of birds!
We spent out final afternoon in beautiful Saskatchewan riding the countryside in a fleet of Polaris Rangers. We topped scenic hills, sped through golden-leafed woods and slung more than a little mud in a few choice potholes.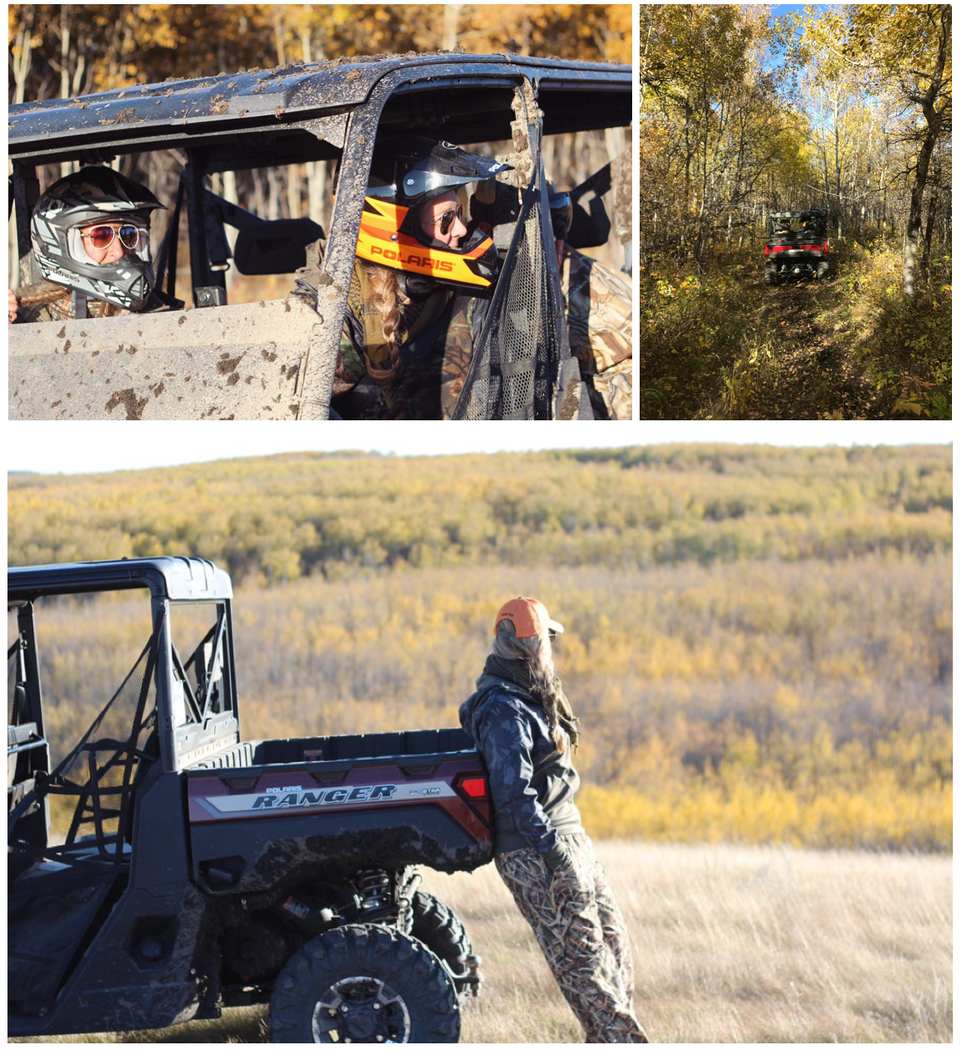 The Rangers can cut through mud and trek up mountains, and we loved every second of it.
It was a great way to end an even better week. I loved getting to meet so many new people in the outdoor industry, and each time I pulled the trigger was a treat. I want to send a big THANK YOU to all of the amazing people who made this epic week of hunting happen. It was easily the trip of a lifetime, and one I'd be hard-pressed to forget.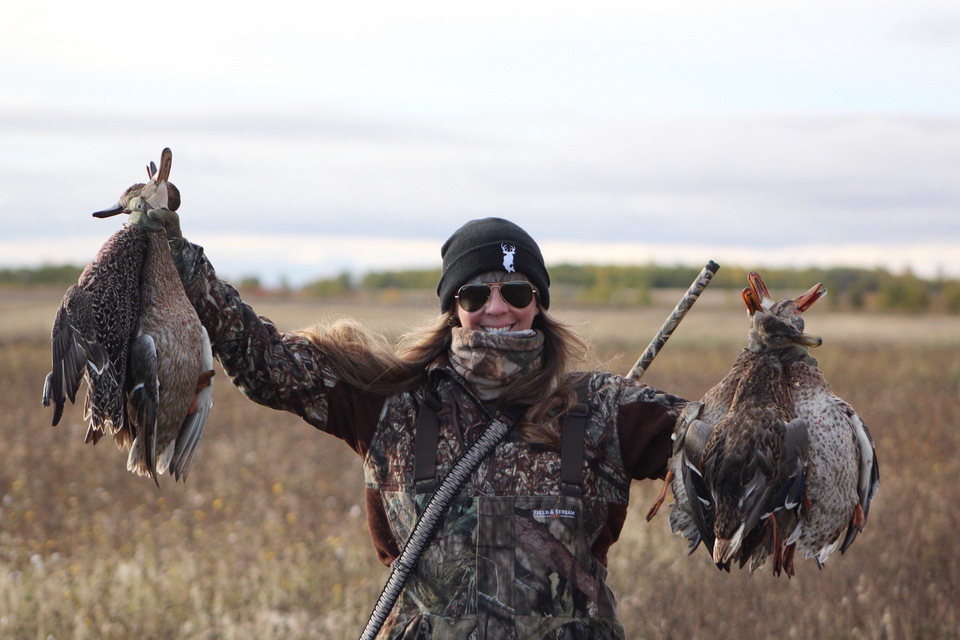 Think I had fun?
About Hollis Lumpkin

Hollis Lumpkin writes that she is a "simple girl living in the Lowcountry of South Carolina, but I happen to have a great love for the outdoors, particularly hunting and fishing." She is a duck-hunting freak. Hollis pens an exclusive version of "The Bright Side of the Road," for The WON. View all posts by Hollis Lumpkin →