Upland Bespoke Vests: Where Fashion and the Field Meet
I am not defined by one thing, one style or one hobby and it's no secret that I love, love, love clothes and boots. My clothes often express my personality, my mood or attitude for the day or my appreciation of certain styles. No matter what I am wearing, it must be functional, as I am often on the go, out on an adventure or in the field. Dress how you feel or feel how you dress; that's what's so fun about clothes. The best pieces are the ones that you can mix and match and that also are functional, such as Upland Bespoke Vests.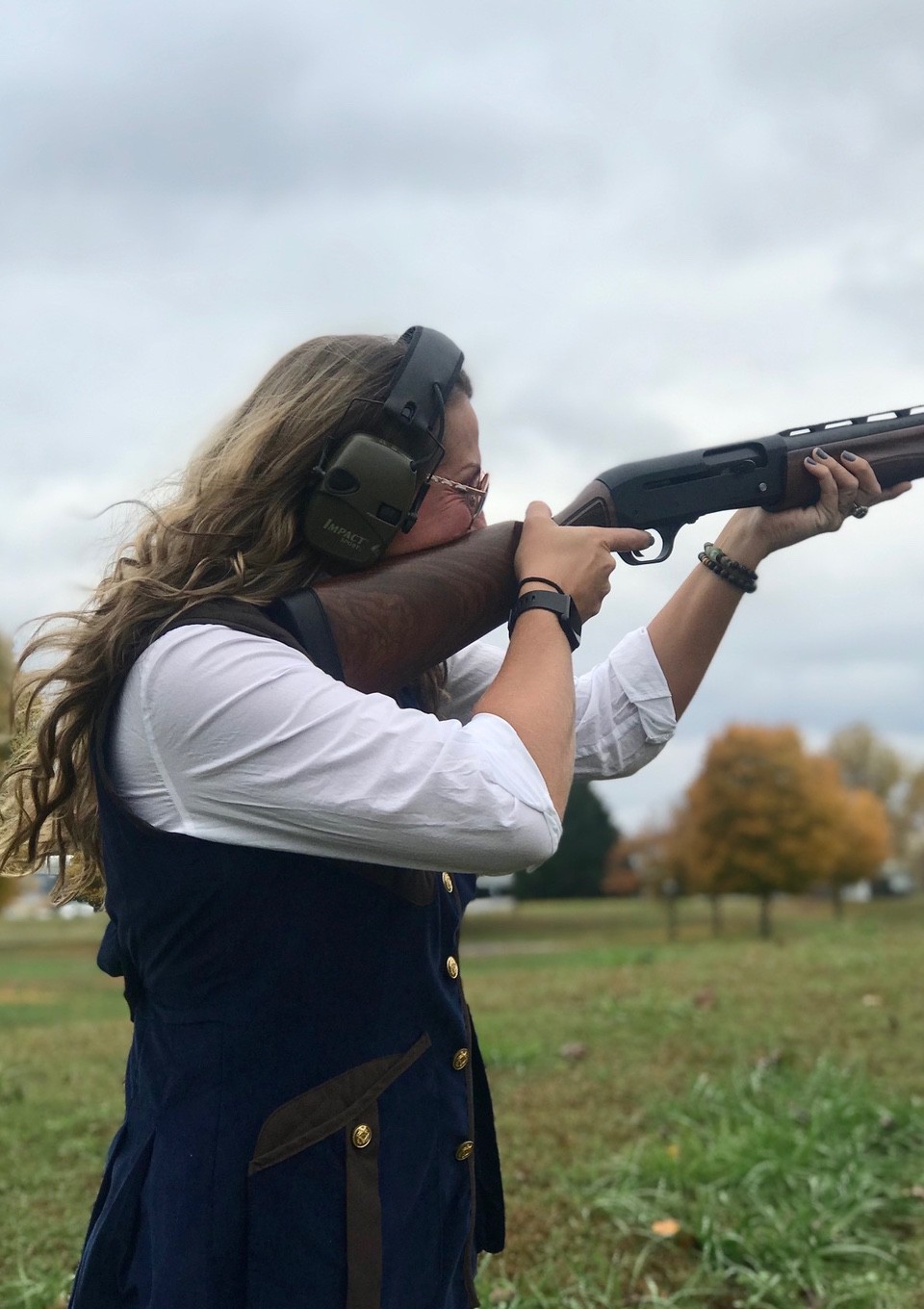 On the trap field with the Upland Bespoke vest and the Remington V3
Fit, feel, fabric, function, fashion and flexibility with mixing and matching are key. Let's talk about how this vest meets all the criteria. First, the fit – this vest is tailored to fit a woman's curves and is figure flattering. Feel – it has all the feel of comfort, and I'll explain further about the construction The fabric is soft, yet strong, as Upland Bespoke only uses premium quality materials. If I can't move in it and shoot in it, I am probably not wearing it, so there's your answer on function. And ladies do I even need to go into if it passes the fashion test, just look at the photos. This vest is sophisticated and frankly, just darling. I am all about mixing and matching, especially when a piece is a bit more pricey. This vest looks great with a collared shirt, a t-shirt, leggings, jeans and boots.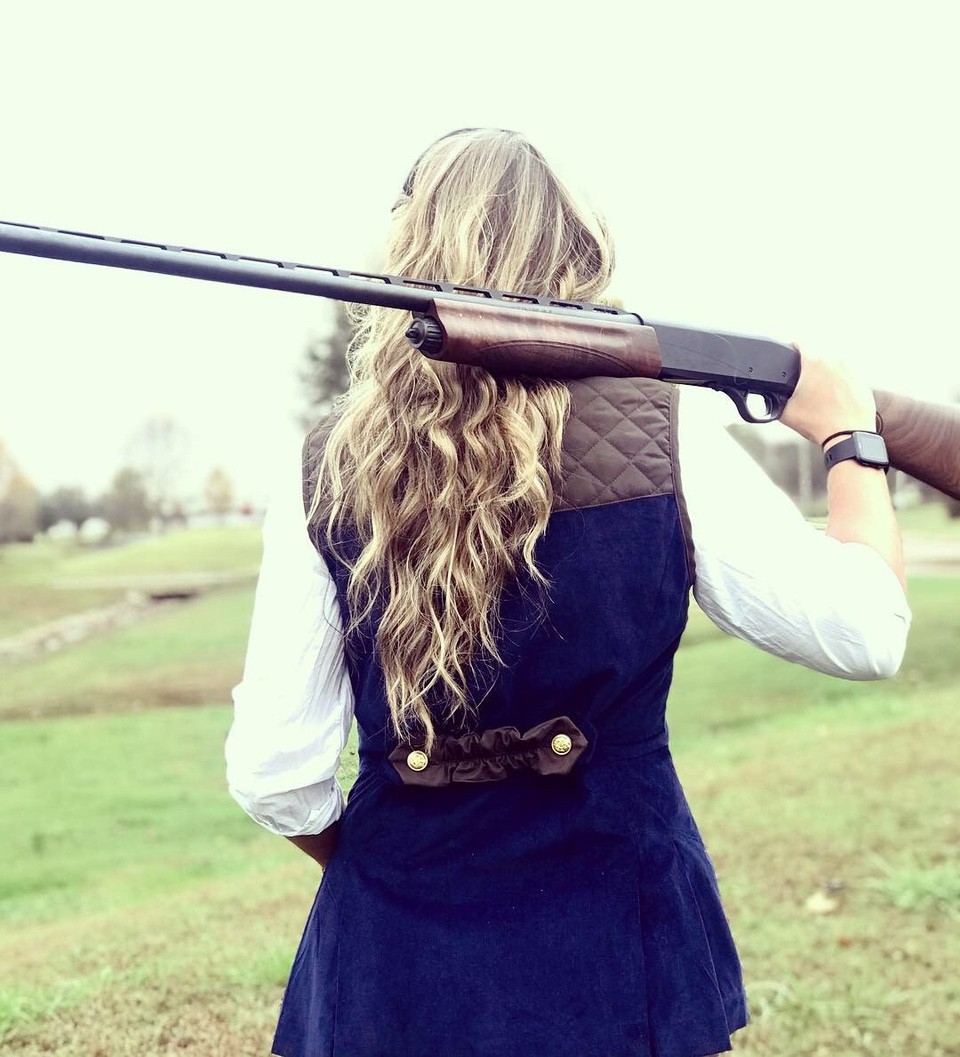 Upland Bespoke offers a collection of patterns – from game bird, or camo to solid colors. The vests include 2 large, expandable, button-down front pockets to accommodate a full box of shells. It has been designed with custom brass-button detailing and interior pockets for shooting pads. The body is 100% cotton, making it lightweight.
"We created the Upland Bespoke Sporting Vest because we want women to enjoy the heritage of the sport to look their very best," said Kathryn Beach, president. "Women can invest in one of our vests and appreciate the style and sophistication that is custom-ordered piece lends to their shooting wardrobe."
Custom monogramming is available. Orders take approximately 6 to 8 weeks; however, it is well worth the wait for a vest is tailored just for you. Vests start at $320.
Visit Upland Bespoke here.
About The WON

The Women's Outdoor News, aka The WON, features news, reviews and stories about women who are shooting, hunting, fishing and actively engaging in outdoor adventure. This publication is for women, by women. View all posts by The WON →