Crimson Trace Rail Masters Offer Numerous Options
Crimson Trace® laser sights and tactical lights are well-known by firearms owners for meeting or exceeding their many product needs and demands in the self-defense market. The Oregon-based firearms accessory industry leader continues to offer numerous Rail Master™ laser sights and Rail Master™ Pro laser sights and lights combinations. These sights and lights will equip nearly any firearm with a standard accessory rail.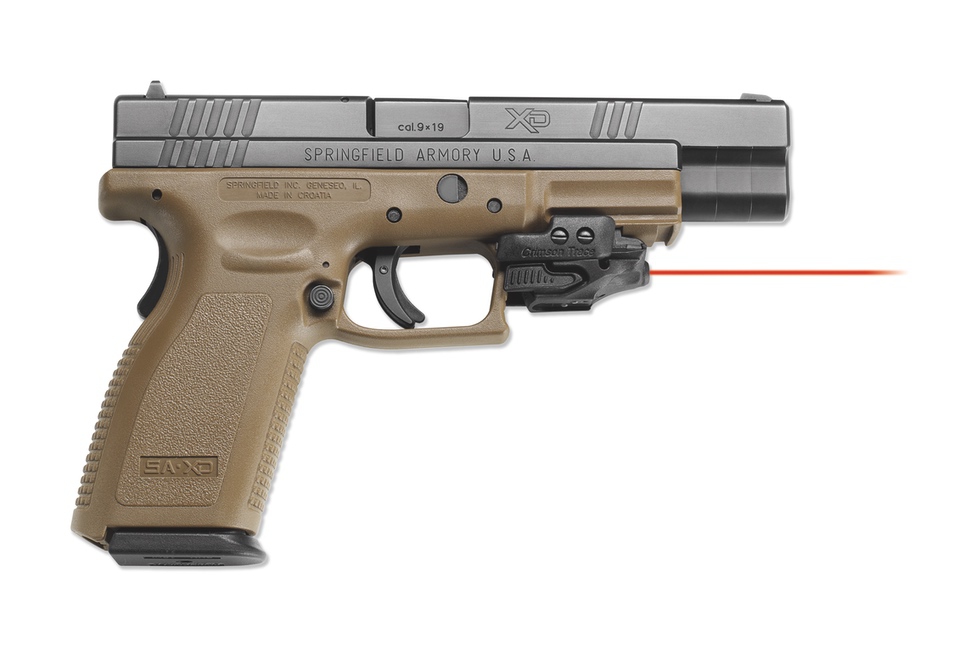 Leading this product category from Crimson Trace are the Rail Master Pros—the CMR-205 with a red laser diode and 100-lumen LED white light and the CMR-204 with a green laser sight paired with a 100-Lumen LED white light. The Rail Master Pros offer four operation modes—laser and light; laser only; light only; and laser with strobing light. The Rail Master Pro uses Instant Activation™ with tap on/tap off features and it will securely attach to most any firearm (pistols, rifles and shotguns) with M1913 Picatinny or Weaver accessory rails. These Rail Master Pro laser sights and lights are also durable and assembled inside a CNC-machined aluminum housing. Manufacturer Suggested Retail Prices for the Rail Master Pro start at $289.
The newest member of the Rail Master product line—the CMR-208— utilizes Crimson Trace's patented Instant Activation™ with tap-on and tap-off engagement along with a high-output 420-lumen Cree XPL LED white light. On the optional low-beam setting, the light provides 110-lumen LED white light output. Users can select from four operation modes including: high beam, low beam, strobe and momentary output. The Rail Master CMR-208 is waterproof up to 1 meter and has a durable exterior shell of anodized aluminum. This new tactical light is only 4-inches long, weighs approximately 4 ounces, and has a Manufacturer Suggested Retail Price of $99.99.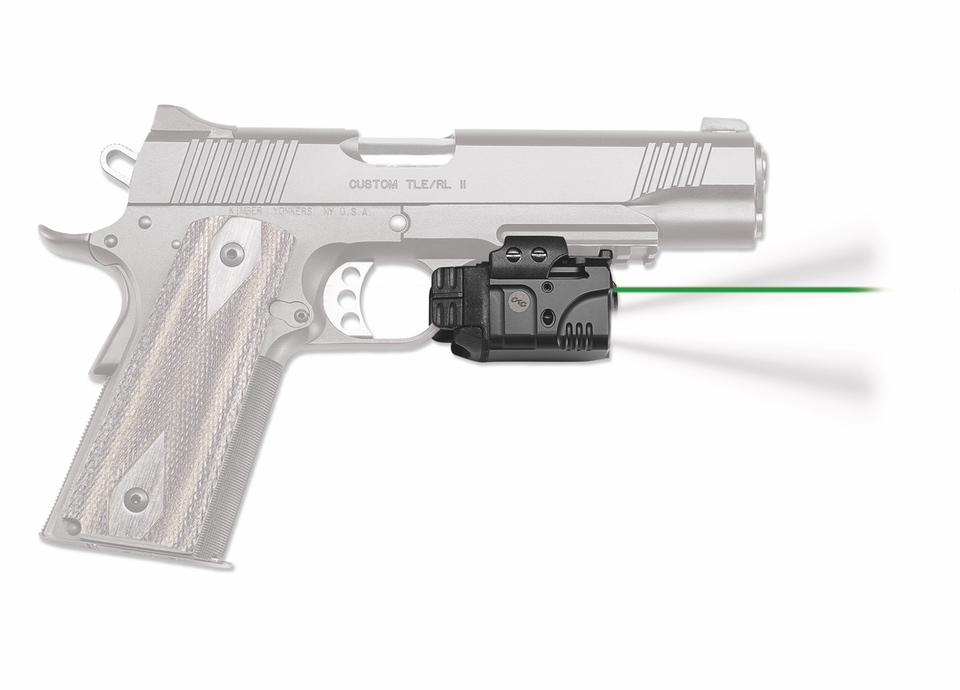 Crimson Trace also offers the Rail Master CMR-201 laser sight with red laser diode, the CMR-201 CTAN with a coyote tan exterior color, and the CMR-206 laser sight with a green diode. The Rail Master laser sight product group also includes the CMR-202 100 Lumen LED white light. These Rail Master laser sights can be easily and securely attached to a standard firearm accessory rail and quickly adjusted for windage and elevation.
Crimson Trace offers more than 350 products at 2,500+ dealers across America and via the company's online store at www.crimsontrace.com. For more information on Crimson Trace products, the location and contact details for dealers across America, visit www.crimsontrace.com or call 800-442-2406.
About Crimson Trace Corporation
Based in Oregon, Crimson Trace Corporation is recognized as the leader in establishing laser sights as standard equipment on concealed-carry and personal-defense firearms. For more than two decades, the company has provided America's firearms owners, law enforcement officers and military units worldwide with the largest selection of award-winning laser sights and tactical lights products. Those innovations include: Lasergrips® laser sights, Laserguard® laser sights, LiNQ® wireless operated laser and light systems and Lightguard® lights for firearms, each with Instinctive Activation firearm laser activation technology. Additional product lines include the Defender SeriesTM and Rail Master® firearms accessory platforms. Full details are available at www.crimsontrace.com or by calling 800-442-2406.
About The WON

The Women's Outdoor News, aka The WON, features news, reviews and stories about women who are shooting, hunting, fishing and actively engaging in outdoor adventure. This publication is for women, by women. View all posts by The WON →