Eva Shockey to Star in "Eva Shockey's Outdoor 101"
The outdoor lifestyle reality series – "Eva Shockey's Outdoor 101" – is slated to launch on Monday, December 17, 2018 on Facebook Watch at 9 p.m. PT. The six-episode series chronicles the adventures of acclaimed outdoor enthusiast, conservationist and author Eva Shockey and her family as they traverse her adopted home state of North Carolina.
"I couldn't be more thrilled with the results of our work with Facebook Watch. When we set out to develop the digital series, the aim was to create content that spoke to a community of outdoor adventure seekers and build an ongoing social dialogue about the world outside," said Shockey. "Through 'Eva Shockey's Outdoor 101,' my first foray into lead hosting duties, I want to mobilize and motivate my millennial peers to enjoy all that Mother Nature has to offer. And I want to showcase how much fun it can be to raise a future nature-lover in the process!"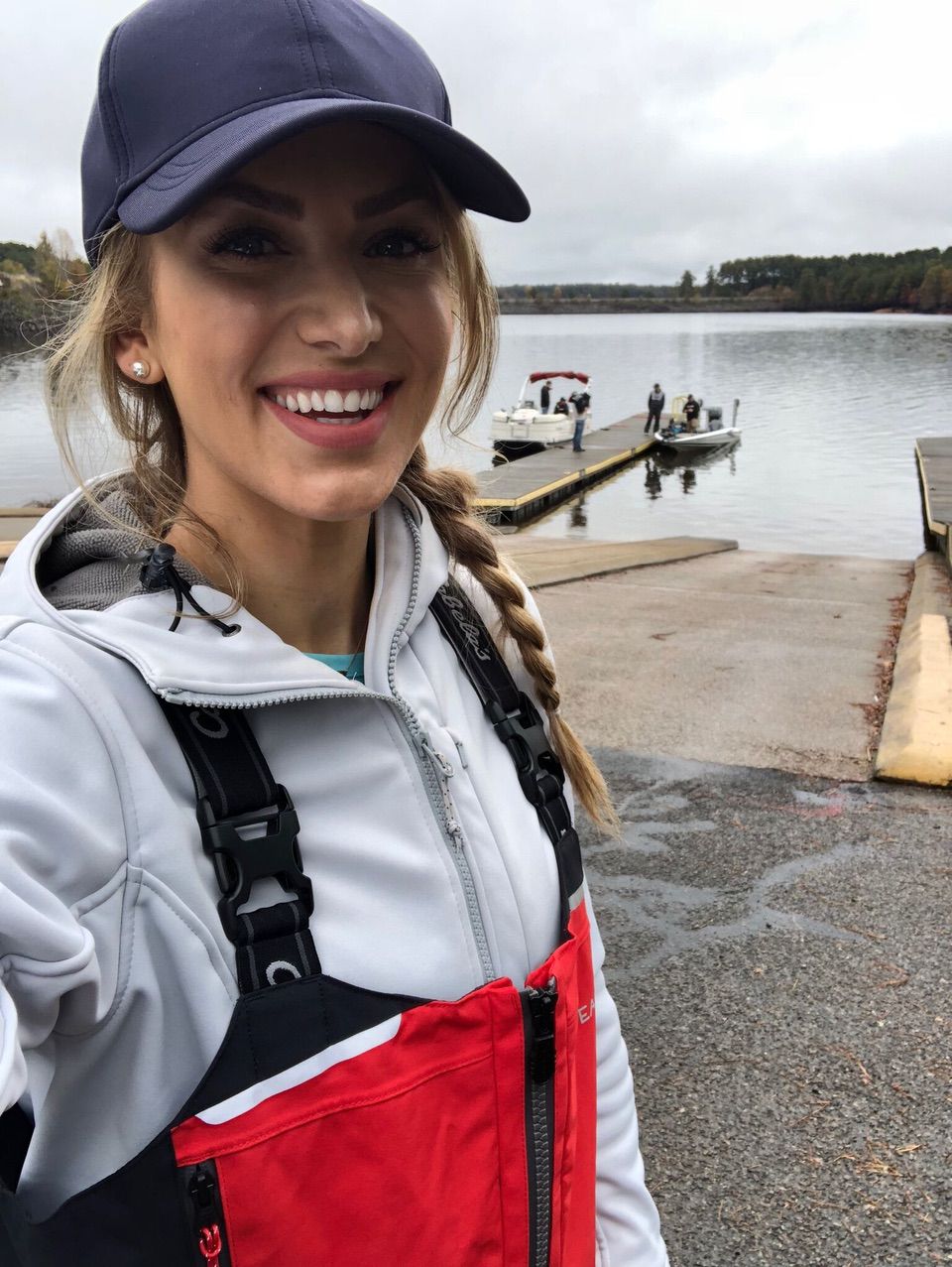 Originally from Vancouver Island, Canada, Eva now resides just outside of Raleigh, North Carolina with her husband Tim Brent – a former National Hockey League (NHL) player, most notably for the Toronto Maple Leafs and Carolina Hurricanes, who has recently entered commercial real estate – and their vivacious two-year-old daughter, Leni Bow Brent. Eva was raised to love and appreciate the outdoors having scaled rugged mountains 8,000+ feet above sea level, camped out under a blanket of stars in subzero temperatures, and trekked through the wildlands of the Yukon territory. As such, spending active time outside with her family is second nature to her.
For her debut digital series produced by
Texas Crew Productions
, Eva invites audiences along for the ride, sharing her favorite locations and outdoor hacks to better the open-air experience. For example, she provides tips on what to pack (and what to leave behind!), how to fix your hair on Day 5 of your journey with no dry shampoo in sight, and what grill-tastic recipes to whip up after a long day's hike. It's the ultimate glimpse into Eva's dynamic life – a life that aims to inspire audiences to gear up and explore new places, try new activities, embrace healthy habits, savor food and enjoy quality family time.
Facebook Watch is available for free on mobile apps, desktop, and Facebook's TV apps. Go to https://www.facebook.com/EvaShockeysOutdoor101/ to follow and enjoy "Eva Shockey's Outdoor 101." The 10-13 minute episodic content is comprised of the following:
Episode 101: Fly Fishing – Eva and her husband, Tim, head into the North Carolina wilderness – and out onto the water – for Eva's first-ever attempt at fly fishing.
Episode 102: Grandfather Mountain – Eva and Tim take their daughter, Leni Bow, to one of North Carolina's most famous peaks, in search of both a bear and a mile high swinging bridge.
Episode 103: Wilderness Yoga – Eva fools Tim into thinking the couple is going for a hike, and instead surprises her husband with a date of wilderness yoga.
Episode 104: Pisgah National Forest – Eva and Tim step into the forest for a hiking and camping adventure that includes fairy lights and monster-sized marshmallows.
Episode 105: Jordan Lake – Eva and Tim square off in a head-to-head bass fishing competition on Jordan Lake—and the outcome is shocking for Shockey!
Episode 106: Blue Ridge Parkway – Eva and Tim take Leni Bow on a family road trip along "America's Favorite Drive."
About Eva Shockey:
Eva Shockey is an author, a top TV personality, a rising social media star (2M & counting!), a lifestyle blogger, an acclaimed bow hunter, a conservationist and a brand ambassador. She burst onto the scene about 15 years ago as the co-host of Outdoor Channel's Jim Shockey's Hunting Adventures, chronicling her worldwide quests with her father, legendary outdoorsman Jim Shockey. The competitive Latin ballroom dancer turned huntress has since become a proverbial wrecking ball for breaking through the barriers of the male-dominated arena, ushering in a new wave of women and young girls passionate about outdoor pursuits. Along her bold journey of empowerment and self-discovery, which she details in her memoir – Taking Aim: Daring to Be Different, Happier, and Healthier in the Great Outdoors (Convergent), Eva has inspired many with her infectious personal style, her daring global travels, her flavorsome field-to-table cooking, her extreme cross-training fitness regimen, and her true love of family. For more on Eva Shockey, please visit www.evashockey.com. Follow her on Facebook, Twitter and Instagram.
About Facebook Watch:
Facebook Watch is a place to discover and enjoy shows on Facebook. Home to a wide range of shows – from scripted comedy and drama, to competition and reality series, to individual creators and live sports – Facebook Watch is a video platform where episodic content, community and conversation come together. This is a personalized viewing experience, where you can discover new series based on what your friends are watching, and catch up on the shows you follow. Facebook Watch is available for free on mobile apps across Apple and Android, on desktop, laptop and on TV apps listed HERE.
About Texas Crew Productions:
Based in Austin, Texas Crew Productions (TCP) shoots and produces television content for clients around the world. TCP opened its doors 25-plus years ago as a crewing company for clients, such as 60 Minutes, The Olympics on NBC, MTV, and the NFL Network, and has grown into a full-service production company that today has run hundreds of complex productions, bringing ideas from concept to network premiere and earning more than 20-Emmy Awards in the process. From documentary to reality to live TV, from long-form series and specials to branded content and music videos, TCP offers a wide variety of premium experiences in the production landscape. To learn more, visit www.texascrew.com. Follow TCP on Facebook, Twitter and Instagram.
About The WON

The Women's Outdoor News, aka The WON, features news, reviews and stories about women who are shooting, hunting, fishing and actively engaging in outdoor adventure. This publication is for women, by women. View all posts by The WON →