Skill-Based Gift Ideas To Suit Every Survival Kid
My kids were raised in an adventurous family. We live to swim against the stream and take on challenges of all kinds. At times, it seemed as though I was raising feral children, but now in their teen years, they've turned out okay after all! Adventure is good for kids because it developed self-confidence and an "I can do it attitude."
Over the years on this blog, we've posted lists of skills kids should have and it occurred to me that kids who learn these skills are leading lives of adventure, filled with challenges.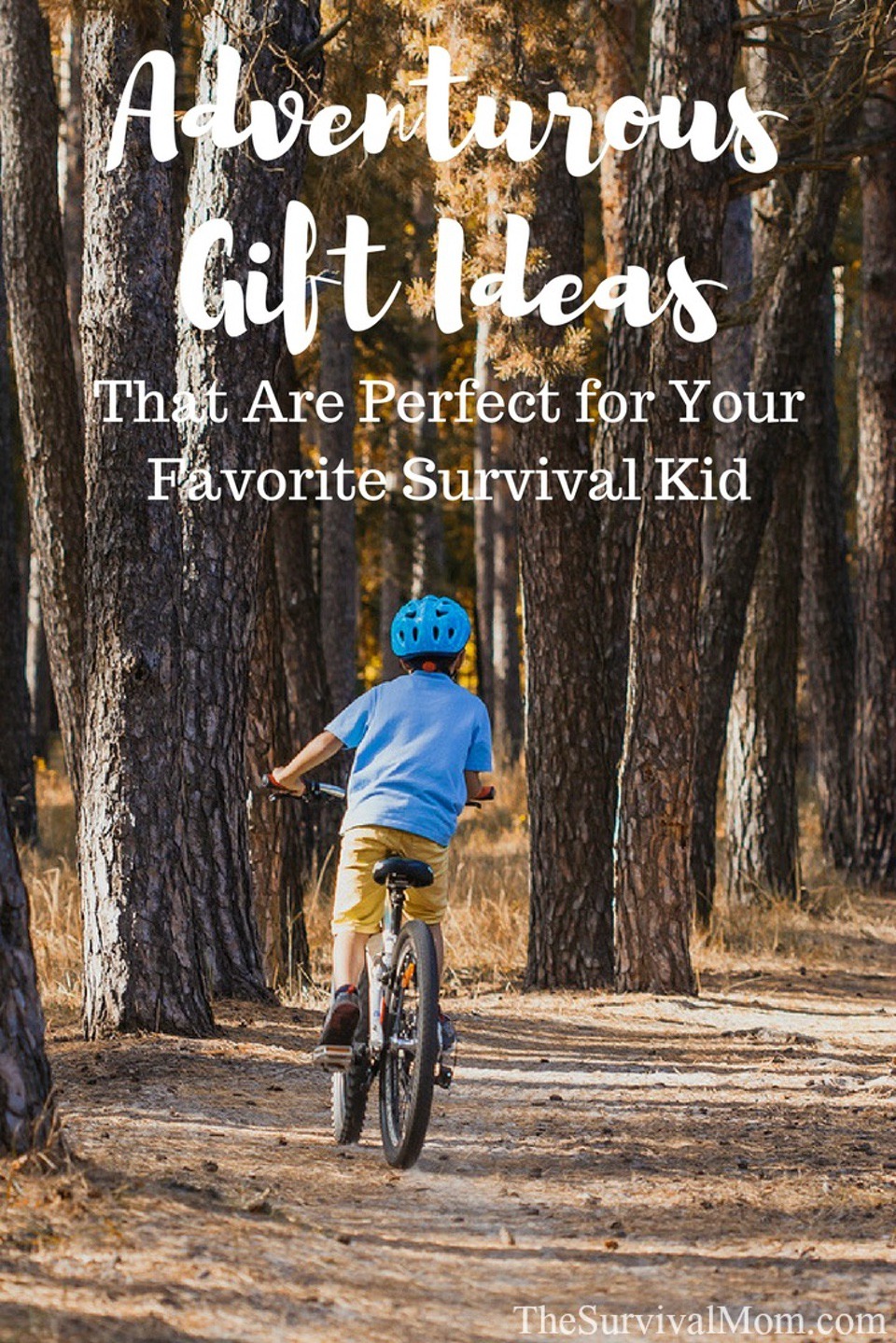 On this blog, I have several lists of skills kids should know — many are skills that will lead kids into new Browsing through the lists of skills kids should know and have, it occurred to me that those lists are excellent resources for gift ideas! Here are just a few gift suggestions from each list.
What's extra tricky about these lists and gift suggestions is that they make learning a new survival skill fun and will most likely involve everyone in the family. It's hard to beat that combination.
From our original, classic list, "32 Survival Skills Your Child Should Know and Be Able to Do ASAP!"
SKILL: Grow vegetables from seeds.
GIFT: A Grow Bottle from SeedsNow.com. I love the idea of giving a gift that is an all-in-one kit for growing a practical and edible plant. Just for fun, check out these holiday ornaments that contain seeds for plants like Dog Grass, Catnip, and Wintergreen.
SKILL: Know basic first aid.
GIFT: A very kid-friendly first aid kit, the medibag.
SKILL: How to read a map and use a compass.
GIFT: A copy of Survivor Kid and a good quality compass.
To see the complete list of these skills and, hopefully, generate some gift ideas for the young ones in your life, click here.
Continue reading The Survival Mom's, "Skill-Based Gift Ideas To Suit Every Survival Kid" here.
About The WON

The Women's Outdoor News, aka The WON, features news, reviews and stories about women who are shooting, hunting, fishing and actively engaging in outdoor adventure. This publication is for women, by women. View all posts by The WON →