A Season to Remember, as Narrated by World Champion Caitlin Connor
Skeet athlete Caitlin Connor had a pretty special year in 2018 after being crowned World Champion while helping lead an historic podium sweep. She was one of the brightest shooting stars among a group of fantastic shooting sports ambassadors that compete for the USA Shooting Team. As we get set to take time with our family and friends this holiday season, we're going to let Caitlin Connor narrates for you USA Shooting's 2018 season to remember and how it sets up perfectly our 2020 Vision!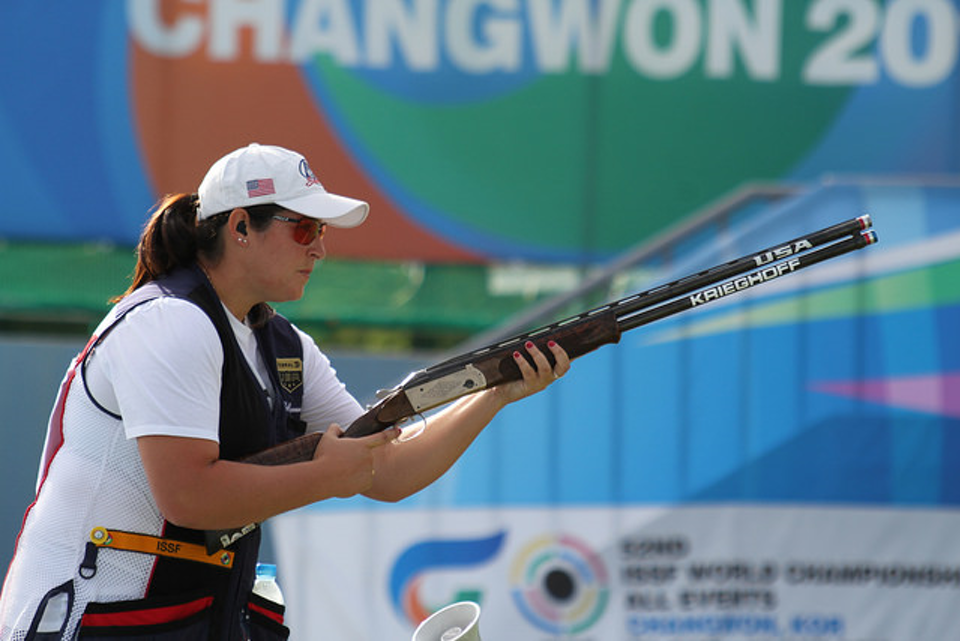 I would like to start off by stating that the Olympic journey is impossible without the help of our donors, friends, family and volunteers. Your unwavering support throughout the years leading up to the Olympic Games is greatly appreciated.
Our year started off with an anticipated and welcomed change when our new CEO Keith Enlow was hired. Mr. Enlow came to USA Shooting and provided something special to this organization. He gave the athletes something to believe in and something to work for. He created an atmosphere that is more inviting for sponsors, and more conducive for athletes to perform at their highest level. He also provided direction and leadership for the staff of USA Shooting, something that was needed more than anything. I believe that as our organization continues to grow under the direction of Mr. Enlow, we will prosper again.
I have seen a wave of pride and commitment in our athletes this year that has not occurred for a while. It is reflected in the performance that our Junior and Open athletes have demonstrated all year. Between myself and my teammates Amber English and Kim Rhode we were able to bring home 12 of 18 total individual medals, a historic podium sweep at World Championship, and two Olympic quotas. We rocked it this year — great job ladies!
Michael McPhail created a spark at the World Championships by taking the bronze medal and winning a quota spot in the Men's Three-Position Rifle event. This spark ignited a flame for our Rifle and Pistol program leading into the Championships of the Americas. James Hall, Mindy Miles, Dempster Christenson, Lexi Lagan, Sarah Beard and George Norton all brought home quotas in their respective events. Hearing our National Anthem playing that many times made all of us proud. Frank Thompson claimed our second quota spot for Men's Skeet while at the CAT Games equaling the finals World Record with a 59/60. Kayle Browning secured a quota spot for Women's Trap at the CAT games while winning a gold medal. Earlier in the year, Kayle's teammates Ashley Carroll and Aeriel Skinner set World Records in Guadalajara, Mexico while taking first and third, respectively. In Tucson, Arizona at our fourth World Cup, our mixed teams stole the show with Corey Cogdell-Unrein/Jake Wallace winning gold and Kayle Browning/Will Hinton taking the bronze. Vincent Hancock struck gold at every competition he went to this year, setting World Records left and right, missing a target here and there, claiming the top of the podium before he even stepped on the plane. The year was filled with countless other individual medals, team medals, mixed team medals and personal bests.
Our Paralympic athletes made some noise this last year with Taylor Farmer and John Joss winning medals at the World Shooting Para Sport World Cup in Chateauroux, France. In addition, John secured a quota spot for the 2020 Olympics in the Mixed 50m Rifle Prone SH1 event. Paralympic Shotgun was a much anticipated and welcomed addition to our sport. Becky Noble represented the United States in the Para Trap World Championships in Lonato, Italy this year. Becky – I applaud you and look forward to your success in the years to come.
The strength of our Juniors across the board is something to take notice of. At the Junior World Cup in Suhl, Germany rifle athletes William Shaner and Morgan Phillips claimed gold medals in the 50m Prone events. At the Junior Grand Prix in Porpetto, Italy our Junior shotgun athletes claimed some well-deserved hardware. Our Junior shotgun team raised the Star-Spangled Banner 7 of 10 times. Maddie Bernau, Dale Royer, and Austen Smith claimed individual gold medals in their events. At the World Championship, our Juniors continued to show their strength. William Shaner, Henry Leverett, Logan Lucas, Nic Moschetti, Katelyn Abeln and Austen Smith all claimed individual medals at the World Championship.
Here we have the present and the future of our organization kicking butt and taking names all over the world. We do our best every day to work harder and be better than we were yesterday. USA Shooting does their best to support their athletes, but often times it is not enough.
Coming into the 2018 season, we learned that the USOC was cutting back their support of USA Shooting. It started by the USOC cutting all funding to the Pistol program, followed by the elimination of our Resident Athlete Program at the Colorado Springs facility. The USOC effectively pulled the lifeline that USA Shooting could provide to athletes. All of the athletes feel the pain. Many athletes were displaced and forced to rely heavily on friends and family for housing arrangements. Many athletes that resided at the Colorado Springs facility had to take up other jobs in order to make ends meet after stipends were eliminated. This takes away from the necessary training time that is required to develop into a world-class athlete.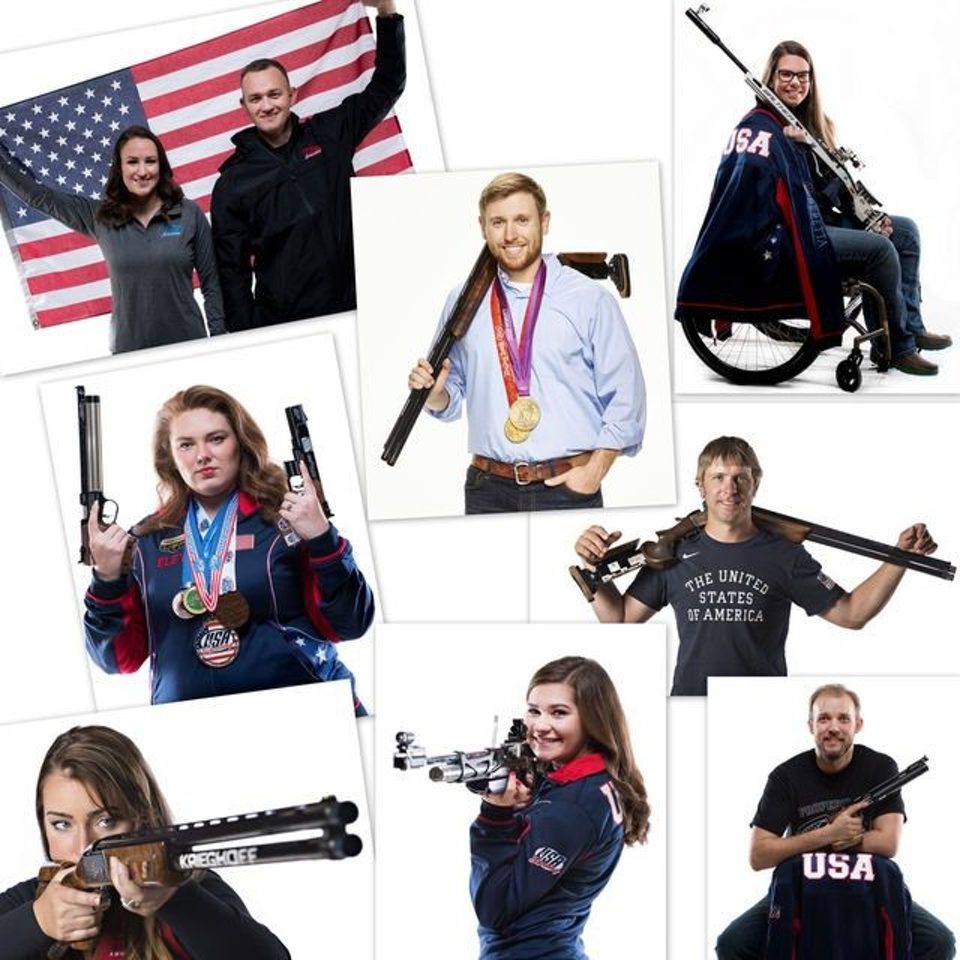 Even though we had a fantastic year and secured many quota spots, I still wonder how good it would have been if every athlete had the support they needed and deserves. It takes a determined athlete to accomplish the goals we set for ourselves. Our careers are filled with highs and lows; sometimes we win and sometimes we lose, but we never give up. We keep working despite any setback. Never underestimate the heart of a champion.

Bring on Tokyo – we're ready!
About The WON

The Women's Outdoor News, aka The WON, features news, reviews and stories about women who are shooting, hunting, fishing and actively engaging in outdoor adventure. This publication is for women, by women. View all posts by The WON →