Nevada Foodies: Slow Cooker Elk Shank
One of the hardest parts of a game animal that I have always struggled with cooking is the Shank, but this year I've decided to fine tune my technique. After getting feedback from several people, I'm sure I'll be asking for an instant pot this year for Christmas to speed up the process. But for this recipe, I decided to use a slow cooker and slow cook the elk shank for 24 hours. I have to say I was really impressed with the tenderness and the melded flavors of the sauce from the meat and the seasonings. I used my own homemade tomato sauce, but for this recipe I'm suggesting to use a Marinara sauce thinned out by a little beef broth.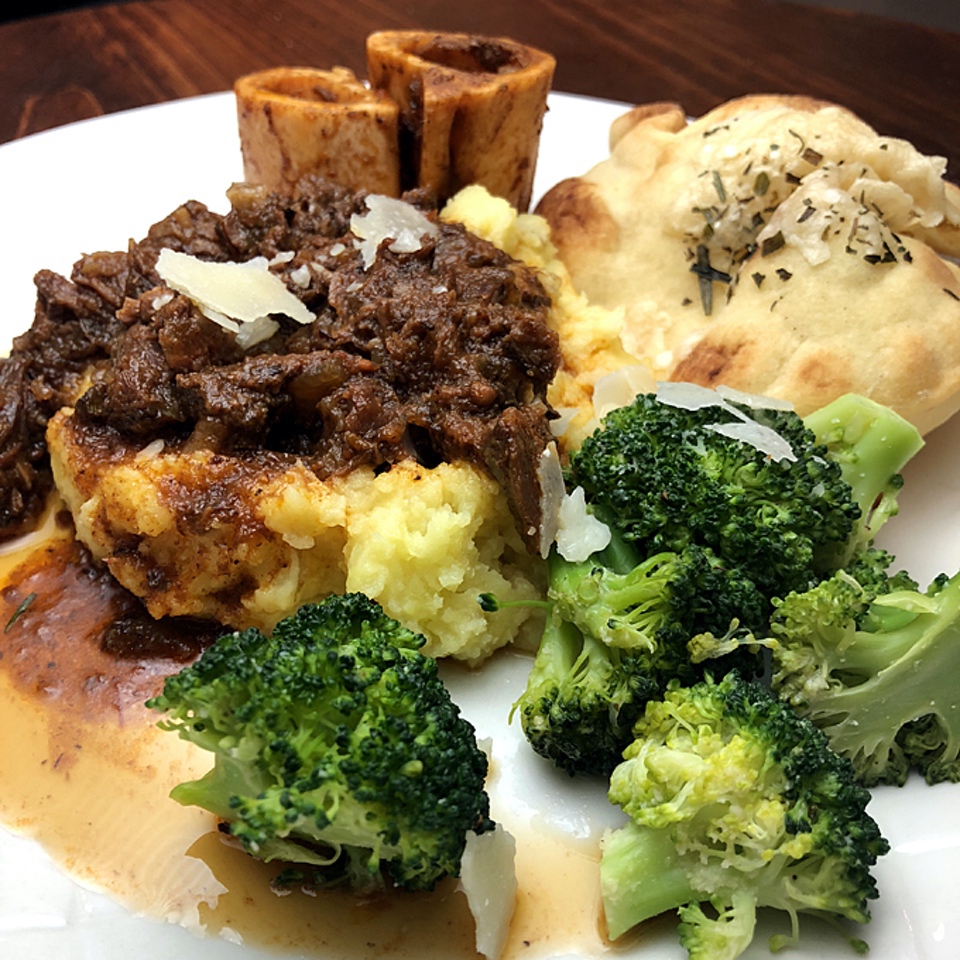 Also, some have asked how we cut the shanks. We cut them very carefully using a NEW blade and our hand held Sawzall. We cut 3 whole elk shanks into 2-3 inch pieces and left the fourth whole to cook later.
Once the meat was fork tender, I removed and shredded with a sharp knife. I also mixed in all of the buttery bone marrow into the meat and mixed everything together in the finished sauce. I plated a heaping spoon full of saucy meat over mashed potatoes. Overall this dish was one of my all time favorites.
Slow Cooker Elk Shank
Serves: 4
Ingredients
1 Elk Shank cut into 6 individual pieces, about 2-3 inches thick
2 tablespoons vegetable oil
Salt and freshly ground pepper
2 cups marinara sauce or homemade tomato sauce
1/2 cup beef broth
1 teaspoon dried oregano
1 teaspoon dried basil
1 teaspoon garlic powder
1 bay leaf
Preparation
Season each side of the shanks with salt and freshly ground pepper. Heat a skillet over medium heat and add vegetable oil. When the oil is hot add the shanks to the skillet and brown each side. Remove from heat when done.
Add the marinara sauce, beef broth, oregano, basil, garlic powder and bay leaf to the slow cooker. Set the elk shanks in the slow cooker and cover with the lid. Set the slow cooker on low and cook for 12 hours. Check the shanks after 12 hours for tenderness. Set the slow cooker to warm and continue to cook for an additional 10-12 hours. I cooked these shanks for a full 24 hours until all of the meat fell off of the bone.
Continue reading the recipe for "Slow Cooker Elk Shank" from Nevada Foodies here.
About The WON

The Women's Outdoor News, aka The WON, features news, reviews and stories about women who are shooting, hunting, fishing and actively engaging in outdoor adventure. This publication is for women, by women. View all posts by The WON →