Retro WON: 5 Ways to Celebrate Valentine's Day at your Archery Range
Valentine's Day is almost here, and many couples probably desire something new and exciting for their special night. Cinnamon Creek Archery in Roanoke, Texas, hosts a monthly date night called "Couples by the Creek" that attracts couples time after time. Charles Yardley, marketing director, says the event generates about a 50 percent return rate. "And when they return, they bring three new couples," he said.
Retailers should consider following Yardley's footsteps by hosting archery date nights. These events could promote love from Cupid's arrows, and love for your store's arrows. Whether the couples are seasoned pros or first-time archers, they find something to love at the range. Here are some ideas to try at your range during this season of love.
1. Heart-Shaped Targets
Have lovebirds play Cupid by shooting at heart-shaped targets. You can create the hearts in varying sizes for different levels of difficulty.
2. Queen of Hearts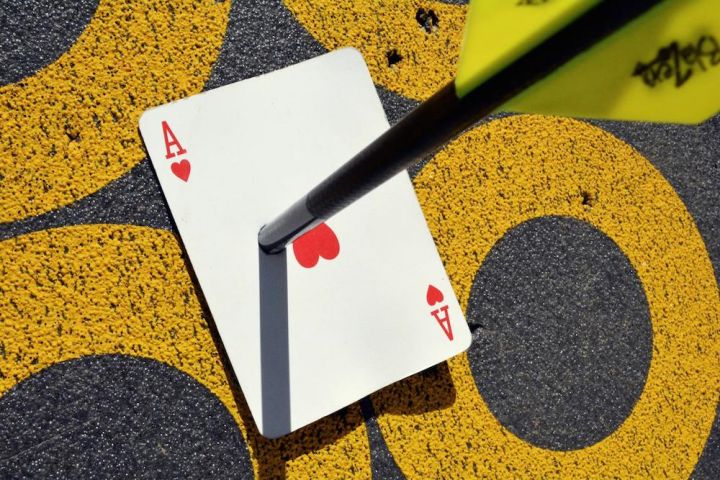 Much like the blackjack game suggested in our article about holiday-themed programs, this card game can be created from cards in the heart suit.
Set up the targets at varying distances, placing the lowest numbers on the closest targets and the highest numbers on the farthest targets, grouping the cards on each target as you see fit. Patrons must shoot from the 2 to the ace in order, stopping when they miss a card. Whoever gets the furthest or completes the lineup first wins.
Want to know the other 3 ways to celebrate Valentine's Day at your archery range? Read the rest of this article, from the Archery Trade Association here.
This Retro WON was first schedule February 13, 2017.
About The WON

The Women's Outdoor News, aka The WON, features news, reviews and stories about women who are shooting, hunting, fishing and actively engaging in outdoor adventure. This publication is for women, by women. View all posts by The WON →