Retro WON: Yuanfen and 2 Pieces of Jade
In the Chinese culture, we believe in a concept called Yuanfen, which is when fate brings two people together. If you have Yuanfen with another person, you will feel comfortable with that person. You can talk with each other like you have known each other forever, even if you have known each other only for a short time.
My husband, Carlos, and I have Yuanfen.

Sponsored by Vera Koo
Yuanfen
Throughout my early years, my mother always told me that I would need to impress men with my inner beauty. I thought that implied I did not have much outer beauty. Consequently, I felt deep insecurity about my appearance for many years.
Carlos, though, took a liking to me from the start.
We met when I was 17 at a camp hosted by the Chinese Student Association. I had just graduated high school. Carlos was a sophomore at Stanford.
My father was pretty strict, and the camp gave me a rare chance to socialize with guys my age. During the event, there was a fashion show for the girls in which we all walked down a runway in an evening gown in front of the boys.
It was, in essence, a meat market.
Still, I decided to participate and wore a white A-line dress that I had made. I sewed all my clothes back then – a skill I had learned from my mother.
To my surprise, I was named the camp's queen.
It was during this event that Carlos introduced himself to me. Carlos looked younger than I and, because I was wearing heels, he was shorter. But he confidently said hello.
I learned that Carlos was in a fraternity, and this came as a warning sign to me. I had heard of the reputation of frat guys. Carlos and I did not go out together that night, but fate soon brought us together again.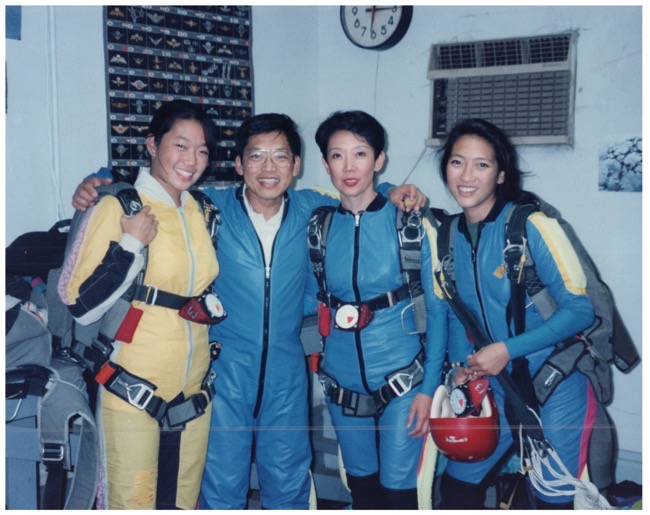 The following weekend, my mother invited some of the guys from the camp over for lunch at our house. Nearly all the guys who showed up came wearing casual clothes, but Carlos came dressed to impress. He arrived wearing a suit and carrying a cake.
Although Carlos was short and had a youthful appearance, I admired his warm eyes and big smile. He spent most of that afternoon talking to my mother, and I overheard her trying to set him up with my younger sister, Sue.
To my surprise, Carlos asked me out instead. I had only ever dated one guy before Carlos.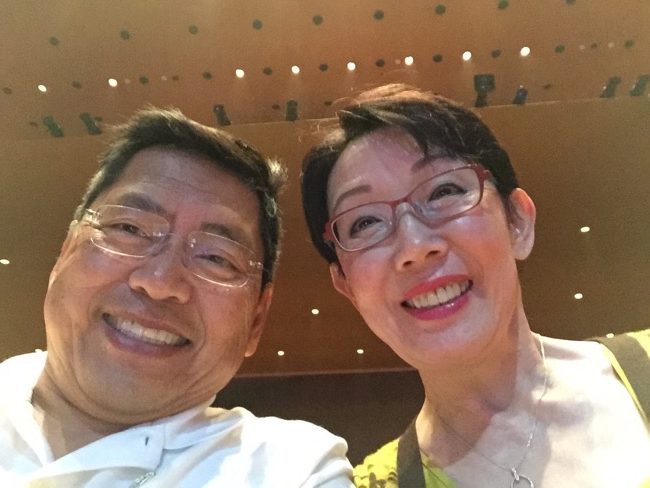 On our first date, Carlos took me to dinner. Afterward, he parked his car, and we did some necking, as we called it back then. Although I enjoyed kissing Carlos, I questioned his intentions and told him that if that was all he wanted, he was looking in the wrong place.
Carlos, though, made it clear that that wasn't what he wanted, and we began a relationship.
Although Carlos was at Stanford and I attended San Francisco State and lived at home, we spent more and more time together. The longer we were together, the more I liked him. Soon, we became inseparable.
Carlos became my best friend and my confidant.
We had Yuanfen.
We married when I was 23 and remain happily married today.
Over the years, I wouldn't say I ever took Carlos for granted, but it doesn't hurt to have a reminder of how much you mean to each other.
That was one of the silver linings to the double leg fracture I suffered in my right leg while training for the Bianchi Cup in April 2013.
Yuanfen Throughout the Years
During the rehabilitation of my injury, I was reminded of the Yuanfen Carlos and I shared and why we fell in love in the first place.
Carlos was at my side throughout my recovery and helped me every step of the way. When I could barely move around the house, he looked out for me. He cooked. He went to the grocery store. He set up the shower so I could bathe on my own.
A couple months after my injury, I began to go stir crazy in our house. Carlos worked with my friend and mentor, Jim O'Young, to set up a small air-pistol range in our backyard so that I could at least do some form of practice.
Above all, Carlos was my friend and biggest supporter. He made sure I never got too discouraged. It showed me just how kind and caring Carlos can be, something I already knew but had perhaps lost sight of over the years.
Carlos and I have gone through a lot of trials in this life, from the loss of a child to owning a business that teetered on the edge of bankruptcy.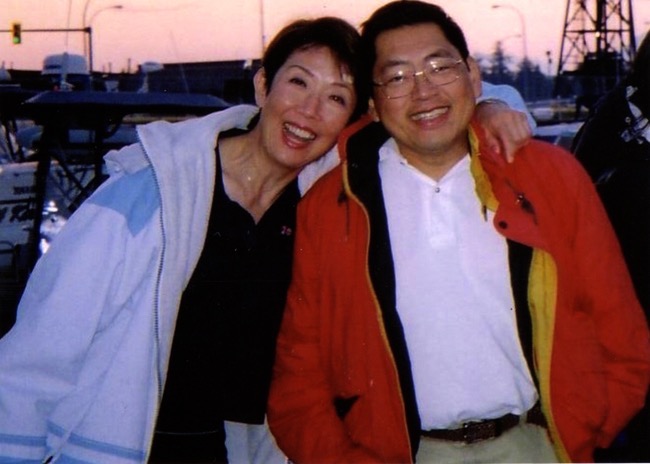 Our relationship has surely been tested, and our marriage hasn't always been easy. But our marriage and our love for one another has endured each hardship.
My love for Carlos is unconditional. He is my partner and my best friend.
In Chinese lore, there is the story about a pair of lovers who cannot marry. Their souls, however, are connected, and they promise themselves to the other. They break a piece of jade in 2 and each take half. From then on, whenever they find one another, they will recognize the piece of jade.
Yuanfen and the Afterlife
Carlos and I have different religious views. I believe in God and Jesus Christ. Carlos takes a more Buddhist view of the afterlife.
In case we get separated in the afterlife, I carry a piece of jade with me. It helps me believe that Carlos will be able to find me again when this life ends.
As much as anything, though, it serves as a reminder of the man I have loved for more than 50 years and the bond we share together.
Who is to say how our lives would have been different had we not attended that summer camp so many years ago? We might have never met.
But Carlos and I have Yuanfen. We were always meant to be together.
This Retro WON first appeared April 04, 2017.
About Vera Koo

Vera Koo is a first-generation Chinese American woman. She's a wife and mother, author, entrepreneur and retired competition shooter. Along with two published books -- "The Most Unlikely Champion" and "Wisdom and Things: Essays From an Unlikely Champion" -- she writes her column, Vera Koo, at "Women's Outdoor News." View all posts by Vera Koo →