How to: 4 Goose Hunting Tips
I recently had the opportunity to hunt geese in dried-out rice fields in California. The species of geese included snows and specked bellies. This was a new experience for me, and was my first year that I had ever hunted geese or any type of waterfowl. (Check out my tips for first-time duck hunting, too. Based on my experience, here are a few goose hunting tips for someone going goose hunting for the first time.


Sponsored by Remington Outdoor Company
Tip #1: Focus on one goose at a time
Depending on where you are hunting, the amount of geese that will fly over you can be overwhelming. Although it's embarrassing to say, I will admit, the first time I popped out of my coffin blind, I was in shock and did not pull the trigger. There were so many geese that I was flabbergasted. Where to begin? There was a flock of at least 20 geese blazing right towards us. With that many birds swooping towards you, it can be extremely difficult to keep your composure. Even though it can be difficult, it is important to try and focus on 1 bird at a time. Instead of just aiming at the flock, get your mind to slow down and really dial in, so you see 1 goose as you look down your barrel. Once you see that bird fall, you can move on to the next one. By focusing on one bird at a time, you will be much more successful.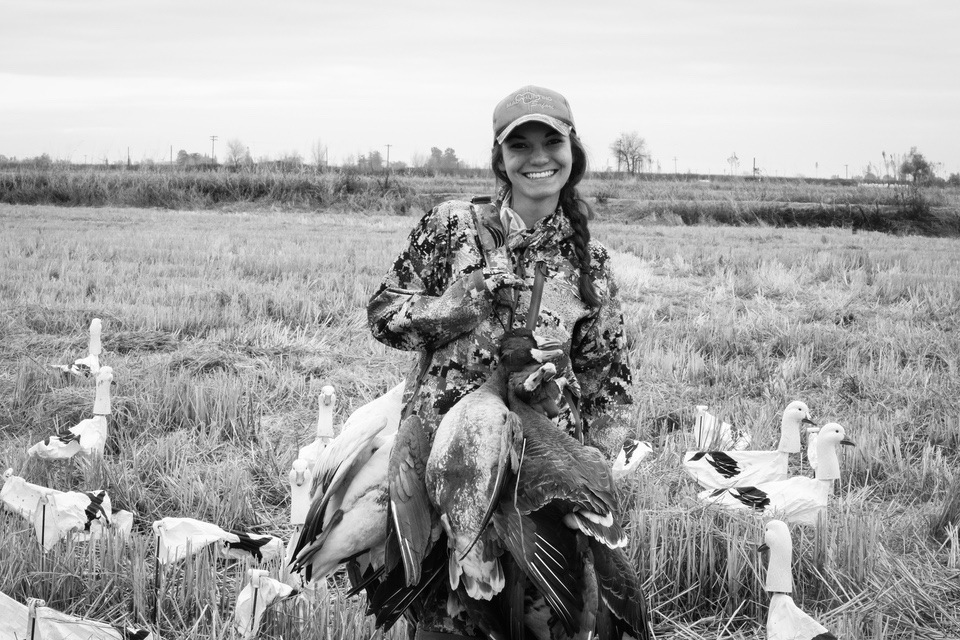 Tip #2: Wear warm gear in layers
While hunting geese, it isn't uncommon to be sitting in a blind for hours. Because you are stationary and not moving, this can get extremely cold. If you're like me, being cold on a hunt is not ideal and gets truly uncomfortable. Goose hunting is exciting and you want to enjoy the hunt, no matter what the weather conditions are. To do this, I highly recommend layering your clothing to keep you warm. I used wool socks, as well as foot warmers. Ask your hunting partners what they'll be wearing – waders, boots, etc. I also wore the Sitka Women's Ascent gloves. I found these gloves to be perfect for hunting because they aren't so thick that you can't feel your fingers, but thick enough to keep you warm and comfortable. In addition, I used a face mask to keep my face and neck warm. When preparing for your hunt, you want to get clothes that will keep you warm, but still allow you to move. You want to be able to easily pop out of your blind and not feel like you are restricted to your resting position. Hothands disposal hand warmers work well, too, and keep a few of them in your pockets.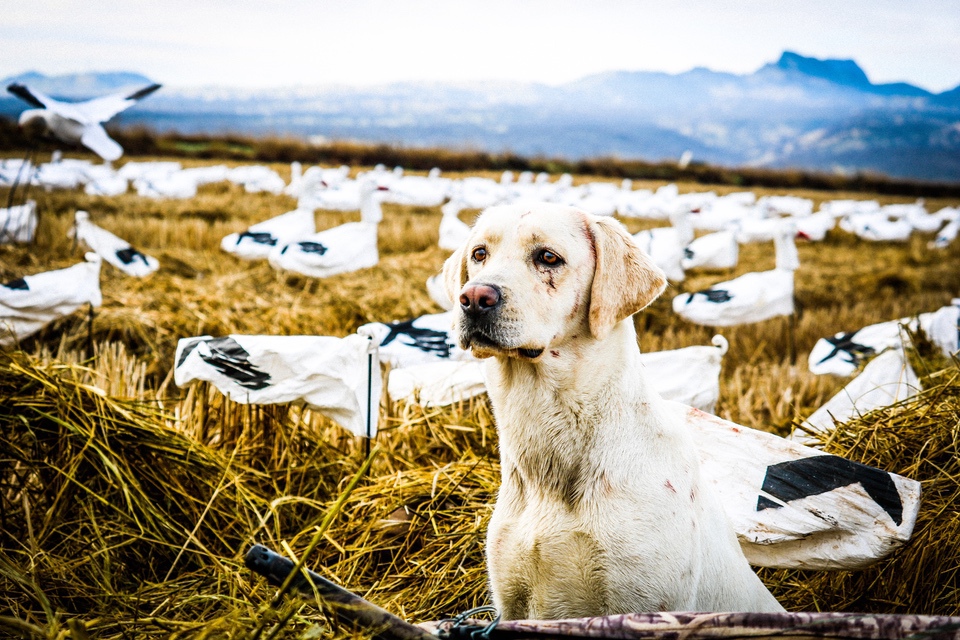 Tip #3: Cover your blinds
When hunting geese in California, I hunted in dry rice fields from coffin blinds. Because these coffin blinds are usually in a row, in the middle of a field, they might stand out – especially to geese flying overhead. It is important to have your blinds blend in with the environment you are hunting in. This will help make sure, as the geese approach, that you and your decoys will become less visible, which will help to ensure there are fewer chances of the geese suspecting you. If you're hunting with guides or experienced hunters, follow their leads and do whatever they recommend to keep still and blend in.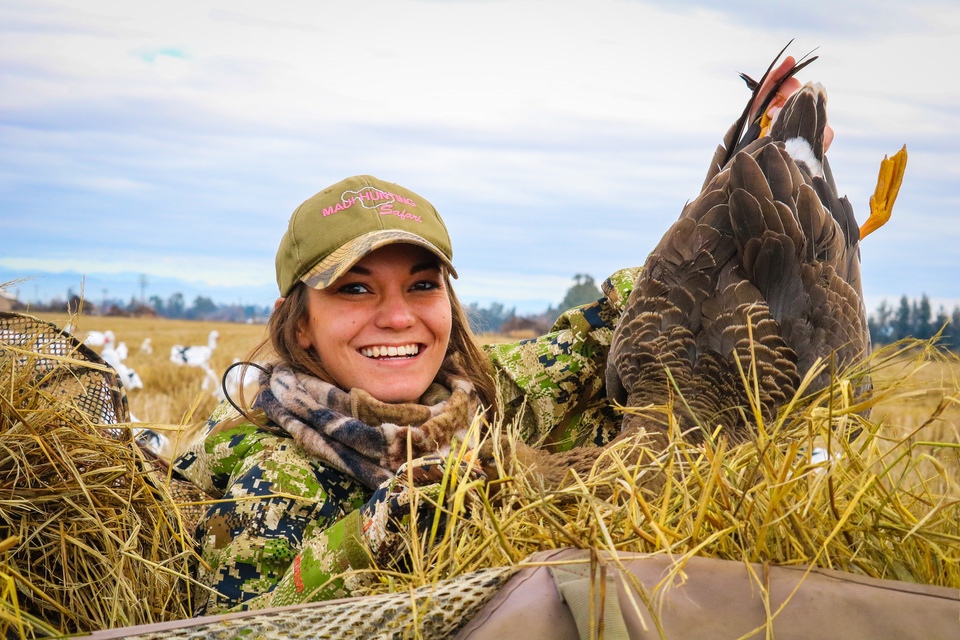 Tip #4: Consider using a semi-auto in 12
Having the right shotgun makes all the difference during your hunt. You want a shotgun that isn't too heavy, as you may be doing a lot of shooting. You also want to shoot a bigger bore-sized shotgun, so you have the knock-down power that is necessary. Geese are a lot bigger than some may think. I used a semi-auto, the Remington VERSA MAX, in 12 gauge. It offers a light recoil, because of its VERSA MAX Gas Operated System, which self regulates the gas pressure as the shotgun is fired based on the shotgun shell size. It can handle loads from a light 2-¾-inch target loads to the heaviest 3-1/2-inch magnums.

About Emily Perreira

Emily Perreira was born and raised on the beautiful island of Maui. She began hunting at the age of 5, on trips to Texas. The once pastime and hobby has now become a great passion. Selected as the 2016 Safari Club International and Cabela's "Young Female Hunter of the Year," Emily is a licensed guide for Maui Hunting Safari and hunts every opportunity she gets. Watch for her trending reviews on modern hunting gear and firearms. Emily pens "She Guides," a column that features hunting tips and tactics, sponsored by Remington Outdoor Company. View all posts by Emily Perreira →