Nevada Foodies: Easy Elk Parmesan
Whether you refer to the name as Parmigiana, Parmesan or just plain Parm, more than likely you've enjoyed devouring a variation of this popular entree, but did you know the authentic Italian Parmigiana dish began as a meatless dish and consisted of a base of eggplant deep-fried in oil and layered with cheese and tomato sauce, then baked.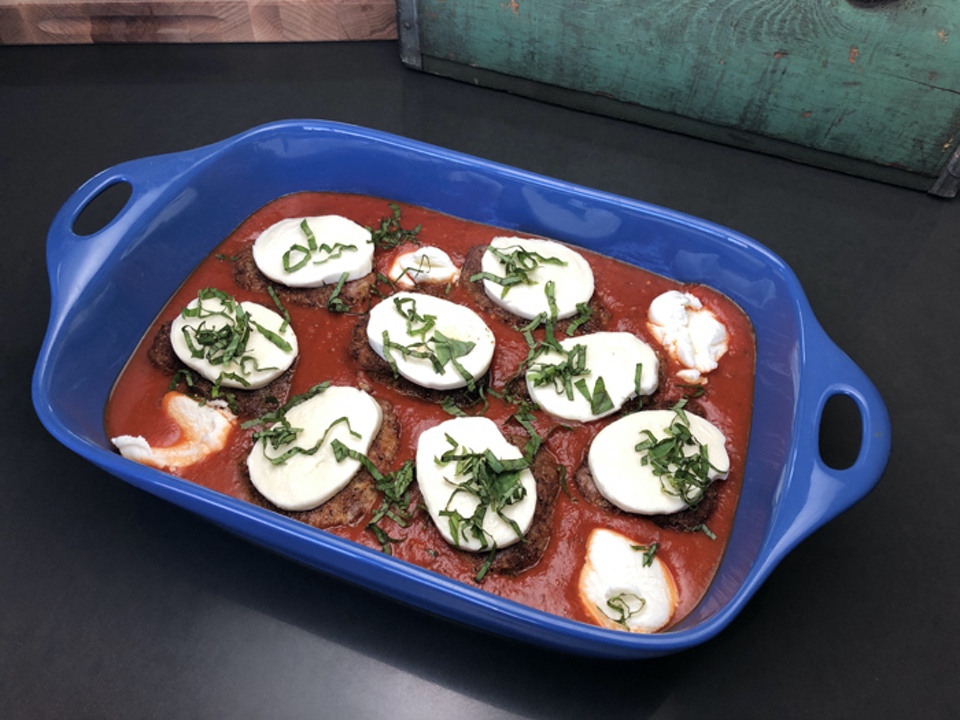 Of course, it wasn't too long before other countries outside of Italy began crafting new variations of this popular baked entree by replacing the fried eggplant with meatier substitutes such as chicken, veal, beef and my favorite elk.
Now my version of this entrée is similar to what you might find on the menu in your favorite restaurant but instead uses a delicious medley of sliced elk dredged in seasoned breadcrumbs lightly fried until golden brown, then set in a tomato sauce with each cutlet topped with a slice of fresh mozzarella cheese. And to make the dish even more substantial, I like to add a few spoonfuls of ricotta cheese to the sauce and then bake.
You'll end up with an enticing combination of tender breaded elk, warm tomato sauce and gooey melted cheese that's a perfect combination to serve over cooked pasta or wilted spinach.
Serves 4-6
Preparation Time: 15 minutes
Cooking Time: 45 minutes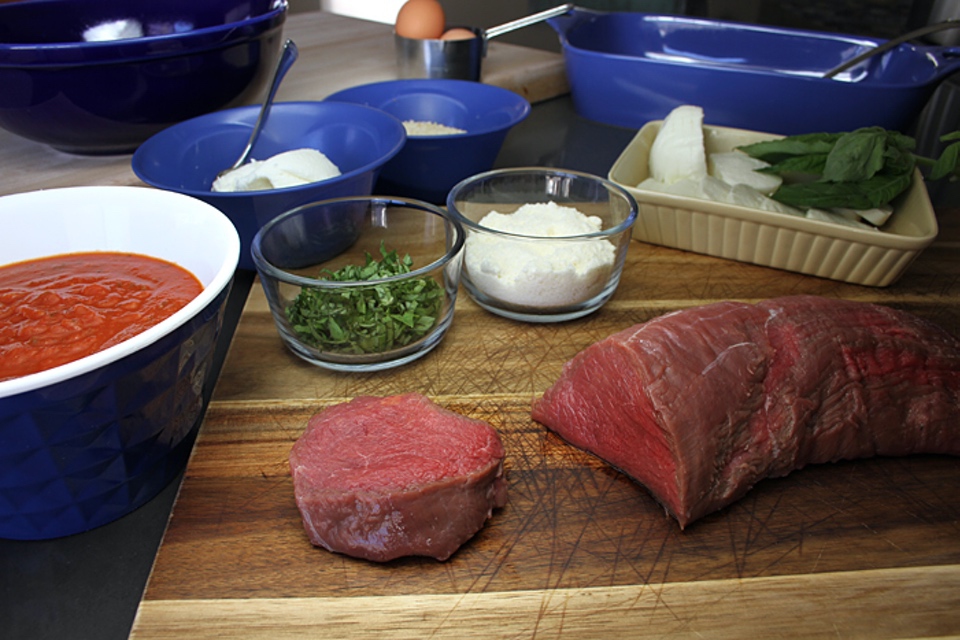 Ingredients
1 ½ pounds elk roast
3/4 cup plain bread crumbs
1/4 cup Parmesan cheese
1 teaspoon dried basil
½ teaspoon oregano
½ teaspoon garlic powder
½ teaspoon kosher salt
½ teaspoon black pepper
½ cup flour
2 eggs + 1 tablespoon water
3/4 cup canola oil
3 cups spaghetti sauce
1/2 cup ricotta cheese
8 slices fresh mozzarella
¼ cup fresh basil, finely chopped
Preparation
Preheat oven to 375°F.
Cut the elk roast into 8 pieces, roughly 1 inch thick, and pound with a meat mallet to tenderize.
Combine bread crumbs, Parmesan cheese, dried basil, oregano, garlic powder, salt and pepper in a bowl. In another bowl, beat eggs with water. Add ½ cup of flour to a plate and lightly dredge each piece of meat shaking off any excess. Dip into the egg mixture and then transfer to the breadcrumb mixture, pressing firmly to coat both sides. Set aside.
Continue reading Nevada Foodies: Easy Elk Parmesan here.
About The WON

The Women's Outdoor News, aka The WON, features news, reviews and stories about women who are shooting, hunting, fishing and actively engaging in outdoor adventure. This publication is for women, by women. View all posts by The WON →