Yo-Zuri 3DB Knuckle Bait – Tips for Success from LBAA
This Blog is to help you get the most out of your Yo-Zuri 3DB Knuckle Bait. Many ladies fishing LBAA bass tournaments, have received a 3DB Knuckle Bait and some have asked for ideas/tips for this new style of bait. Yo-Zuri has been a generous sponsor for the LBAA tour and in appreciation of their support and to help the lady anglers get the most out of their Knuckle Baits, I decided it was time to write a Blog and share important information for success. ~ Martha Goodfellow, South Carolina Pro Angler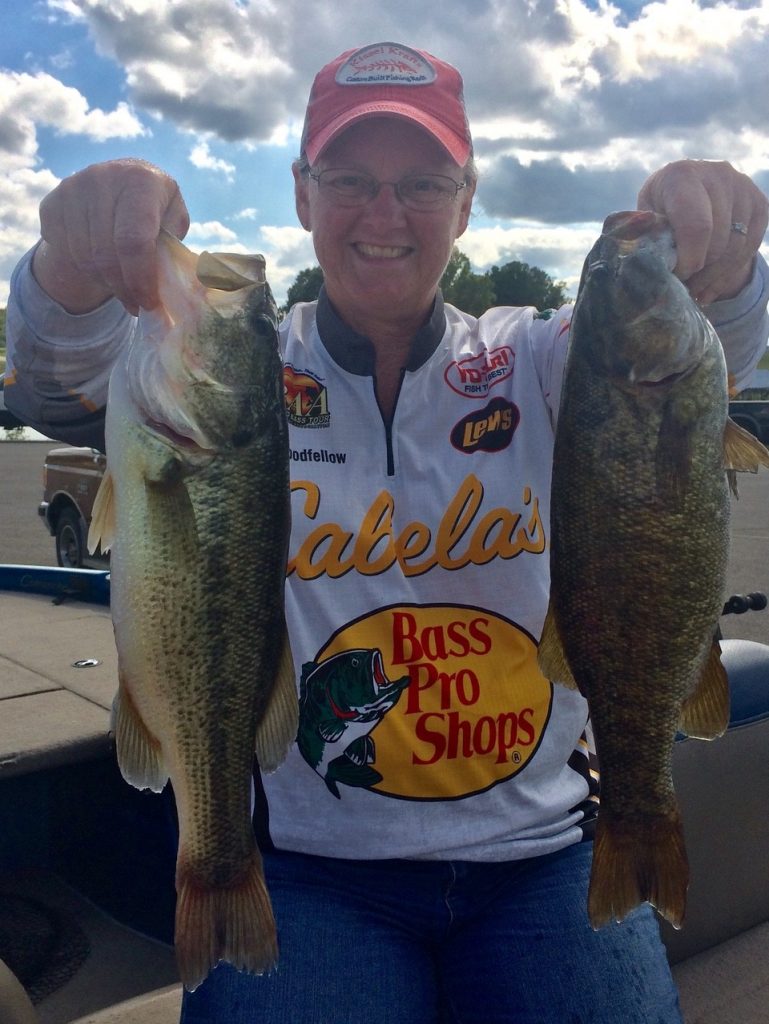 3DB Knuckle Bait has qualities of a spinnerbait and of swimbaits.
Fish it right out of the package or add a trailer.
Trailer ideas:
Three to four inch swimbait (comes with a bait keeper)
Creature bait
Baits Action:
Erratic Swimming Action
Flutters as it falls
Can stand on the bottom, brought over rocks and then let fall and bump/land on the bottom
Tips for retrieves:
"Burn over grass"
Roll over rocks or laydowns
Hop bait off the bottom and let fall down
Let fall to the bottom, it will flutter as it falls
Buzz it across the water surface, with fast retrieve
Works well thru weeds
Seasonal Notes:
Winter – above 47 degrees
Prespawn

Slow rolled, especially if cloudy or near grass

Postspawn

Slow roll near bottom, over timber, or stumps

Shad Spawn
If bass are chasing shad in the grass, "Burn the Knuckle Bait over grass and outside grass lines," per Mike Surman, Yo-Zuri Pro Staff. For October on Lake Okeechobee, Mike likes Gambler Little EZ baits for a trailer. Plus, since the shad are small, he chooses the ¼ oz 3DB Knuckle Bait. Colors that Mike likes are "Black Blue" and "Pearl Shad." http://yo-zuri.com/blog/fall-fishing-on-the-big-o-by-mike-surman/
Continue reading the full article, Yo-Zuri 3DB Knuckle Bait – Tips for Success at the LBAA site here.

About The WON

The Women's Outdoor News, aka The WON, features news, reviews and stories about women who are shooting, hunting, fishing and actively engaging in outdoor adventure. This publication is for women, by women. View all posts by The WON →