14th Annual BoatUS Collegiate Bass Fishing Championship
In 2006, the first national college angling tournament, the BoatUS Collegiate Bass Fishing Championship, drew more than 40 teams to Lake Lewisville, Texas. Now over 200 coed college teams are expected to participate in the 14thAnnual BoatUS Collegiate Bass Fishing Championship presented by Bass Pro Shops, held at Pickwick Lake, Alabama, May 23-24. Anglers will compete for a chance to win thousands of dollars in cash and prizes, as well as major points for the most prestigious title in all of college fishing.
Due to its soaring popularity, event organizer Association of Collegiate Anglers Federation (ACA) will allow up to three boats per school to compete, making the event an incredible college fishing experience for up to six anglers (two per boat) from schools across the country. While some colleges offer competitive fishing at the varsity level, most contestants come from college fishing clubs. Teams can register at CollegiateBassChampionship.com.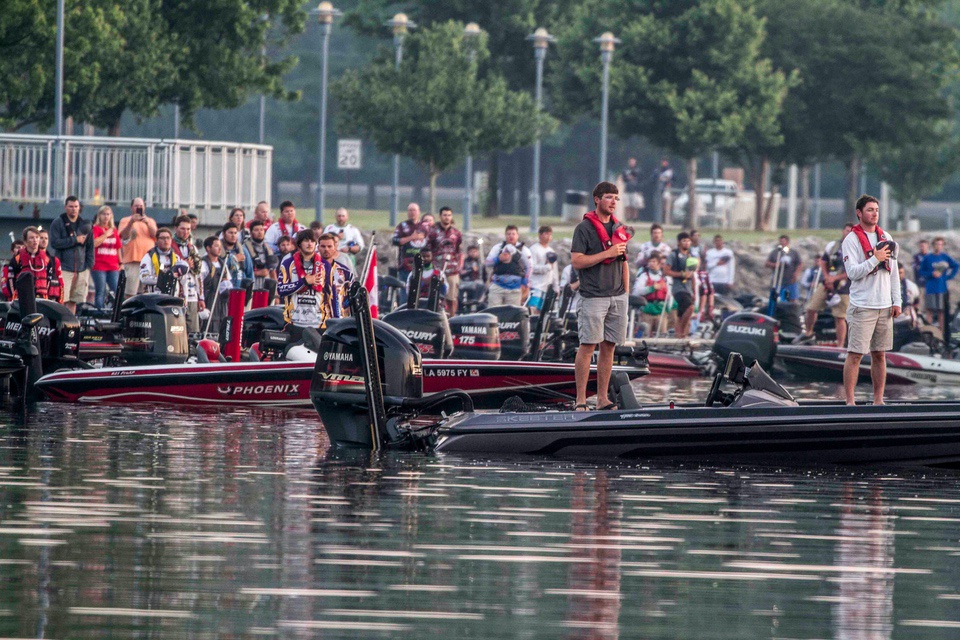 Said ACA Director and President of CarecoTV, Wade Middleton, "This event is the one that all college anglers want to win, and they're willing to travel from around the nation to get to Pickwick Lake in Florence, Alabama. The weeklong event is always a highlight of the year, with companies from the fishing industry all coming together to support the event as well while having angler appreciation nights, banquets and more."
BoatUS has sponsored the championship since its inception. "Student contestant boat-and-trailer rigs have normal wear-and-tear, which means breakdowns can happen," said BoatUS Vice President of Towing Services Adam Wheeler. "We offer reliable 24-hour on-road assistance that can provide help with a flat tire or a burnt-out trailer bearing. On the water TowBoatUS will provide assistance when an engine problem or running aground threatens competitors from making it to weigh-in on time. Either way, we've got these students' backs"
For more information visit www.CollegiateBassChampionship.com.
About Boat Owners Association of The United States (BoatUS):
Celebrating more than 50 years, BoatUS is the nation's largest organization of recreational boaters with more than a half-million members. We are the boat owners' voice on Capitol Hill and fight for their rights. We are The Boat Owners Auto Club and help ensure a roadside trailer breakdown doesn't end a boating or fishing trip before it begins. When boats break down on the water, TowBoatUS brings them safely back to the launch ramp or dock, 24/7. The BoatUS Marine Insurance Program offers policies underwritten by GEICO Marine Insurance that gives boat owners affordable, specialized coverage and superior service they need. We help keep boaters safe and our waters clean with assistance from the nonprofit BoatUS Foundation for Boating Safety and Clean Water. Visit BoatUS.com.
About The WON

The Women's Outdoor News, aka The WON, features news, reviews and stories about women who are shooting, hunting, fishing and actively engaging in outdoor adventure. This publication is for women, by women. View all posts by The WON →