How to Customize an AR Rifle for Her
Every American should own a rifle. From youngsters with little .22 Crickets to old guys with their M1 Garands to women with rifles fit for them, so in particular, the popular AR style. I'm an advocate of changing a gun to fit your needs. I'm going to share a few of my favorite things that I think are essential in an AR rifle, that every woman should have, or at least know about.
Not A Soccer Mom is sponsored by Jagemann Sporting Group
Keep it Fun
One simple and fun way to make your rifle unique is to use color. From colored handguards, accessories and magazines, there are many ways to use color to set your rifle apart. Another option is to paint your rifle or have it Cerakote-finished. You can paint your stock, the small accessory pieces and parts. You can get mag skins, gun skins, or decals and stickers. The ideas and mediums are as limitless as your imagination.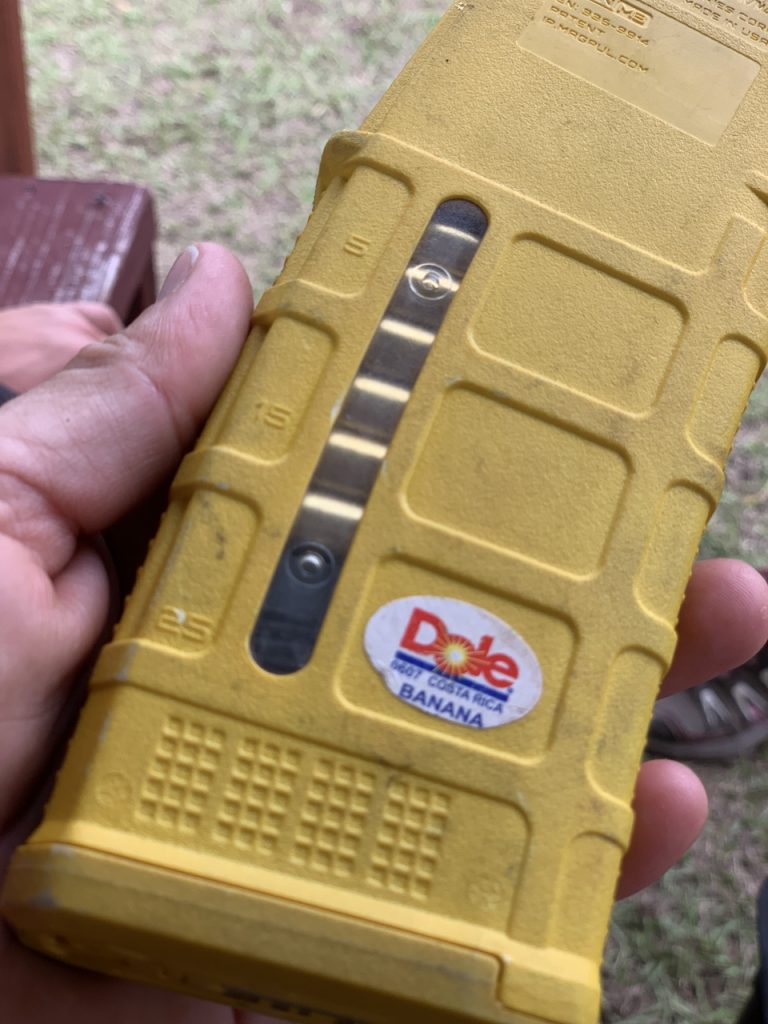 Easter Colors
I have a Dole sticker "banana mag." This is way better than dying Easter eggs, and all you need are some sand colored Pmags, RIT dye and a large pot. There's a great article on how to do it, and this will definitely give you a reason to go mag shopping.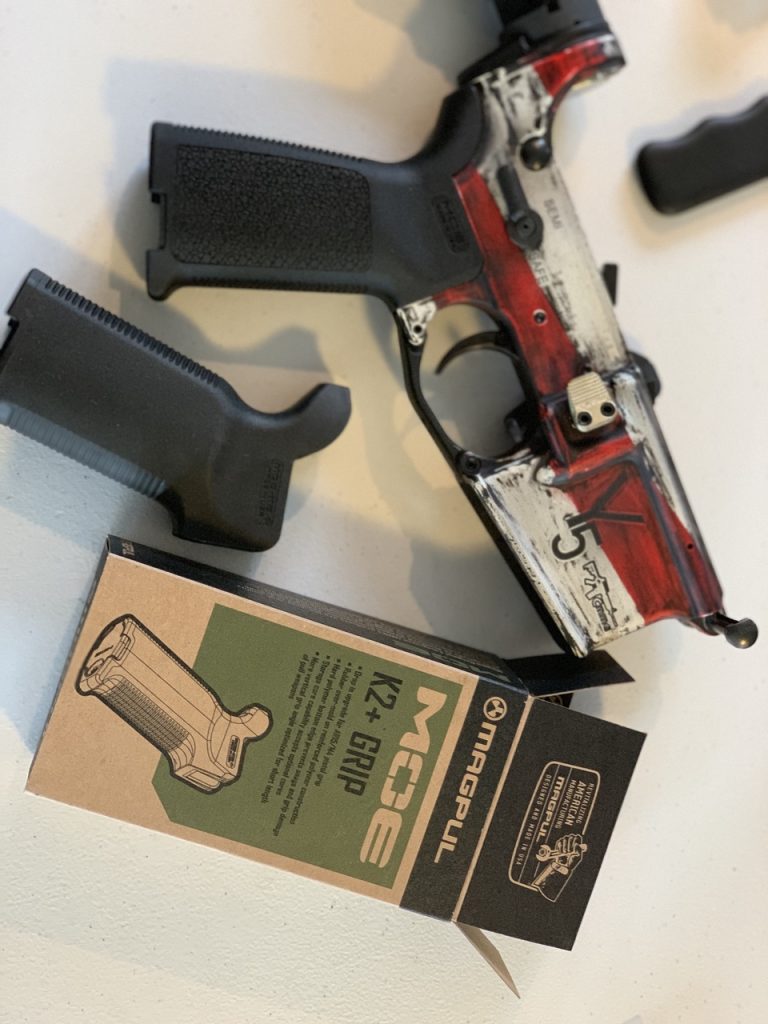 Get a Grip
The easiest way to make your rifle your own is to start with the stock and grip. Magpul K2+ is a super "grippy" pistol grip. It fits the hand well, too. I also like my Magpul CTR Carbine stock because it adjusts pretty short. My youngest son and I shared a rifle in competition for years. The adjustable stock meant we both could use it without having to go through a long adjusting process – no tools. Just click the release, move it and lock in place. Some stocks come with adjustable cheek risers; some cheek risers are aftermarket add-ons. There are almost too many options in rifle stocks, so look for something that fits you. It's a reason to check out guns at gun shows, stores, your friend's house or at a match. Always consider what accessories are on the gun and whether you might want to know about them in the future.
Keep it Manageable
A handguard is another way to fit the rifle to your liking. You can get handgaurds in lightweight carbon fiber, titanium or aluminum, in a small diameter to fit your hand. You may opt for flowery or custom ones that say something original, (In fact, this is a perfect gift idea for someone's first AR. Just tell your husband Mother's Day is coming, and you want flowers that won't die.)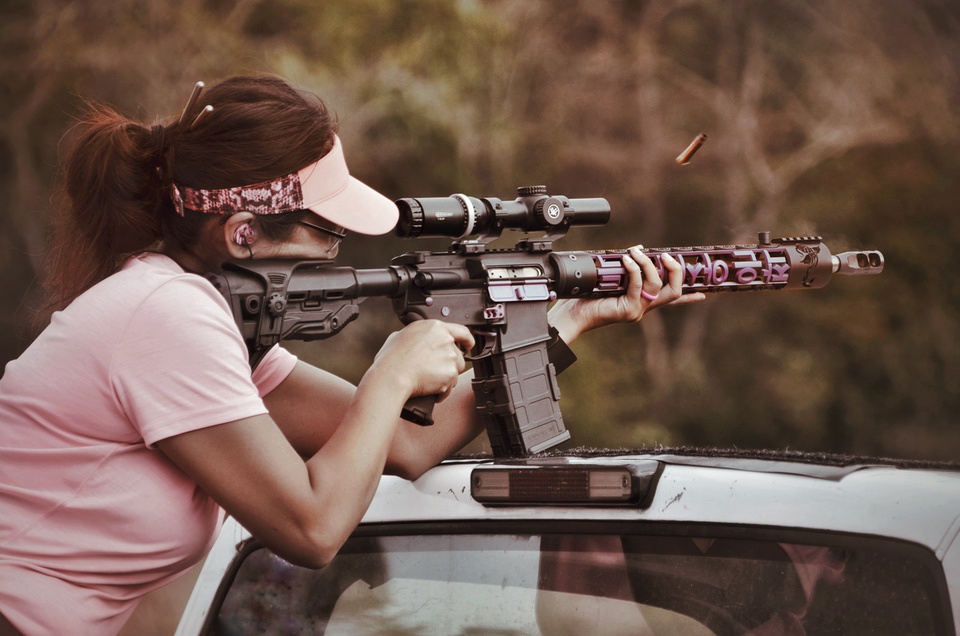 Keep your Eyes on the Target
An optic is another place to customize. Consider how you plan to use the rifle, and what options fit. For example, you wouldn't put a 24-X scope on a home defense gun, or a red dot on something you want to shoot coyotes with at distance. Consider weight. Red dots are even lighter than a small scope. Back-up irons never need a battery and weigh even less. This is, again, a reason to handle and look at rifle set-ups whenever you have a chance.
Keep it Light
Barrels are a great place to lighten your rifle. There are pencil weight barrels from Criterion Barrels that are very manageable for smaller shooters. One of the dangers in making your rifle's buttstock as light as possible is that the gun is muzzle-end heavy. So balance is something to take into account.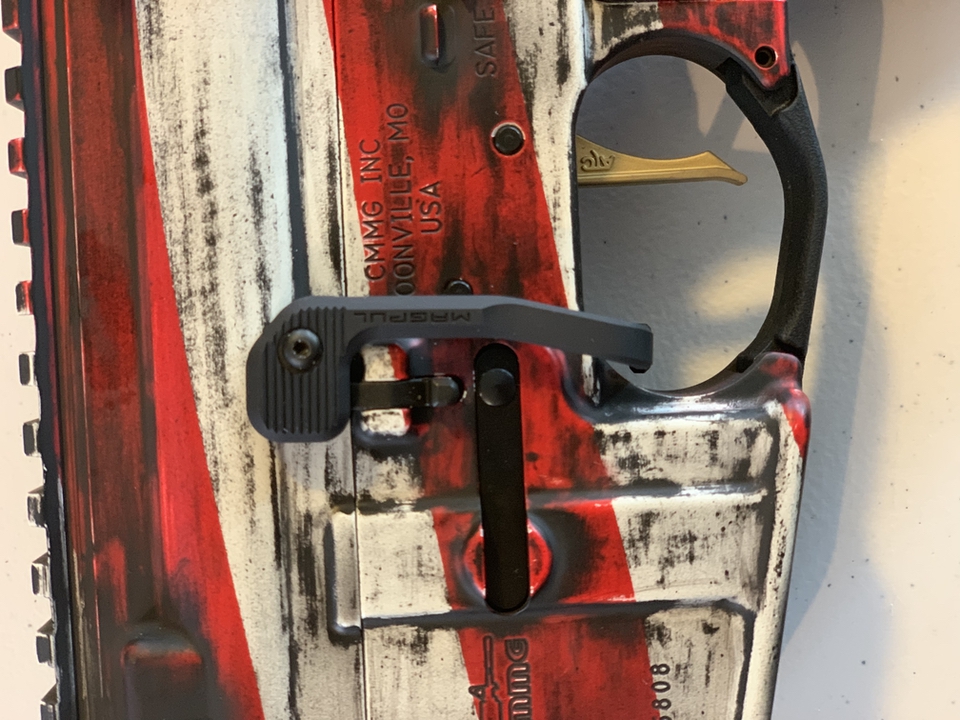 Keep it Fast
Some accessories I like because they save time and make a rifle more enjoyable.
First, a BAD Lever, or battery assist device, is something I would recommend to new shooters because it makes firearms manipulations easier. Women have fingernails, a BAD lever makes locking the bolt back simpler. Teaching yourself (or a child) how to manage a firearm and keep the muzzle pointed safely downrange is easier when you can reach and manipulate all the controls easily, from one side of the gun. Men often don't face these challenges, because they have bigger, stronger hands, and things that we can't reach or can't muscle are not even something they worry about. So don't let anyone tell you that "You don't need that!"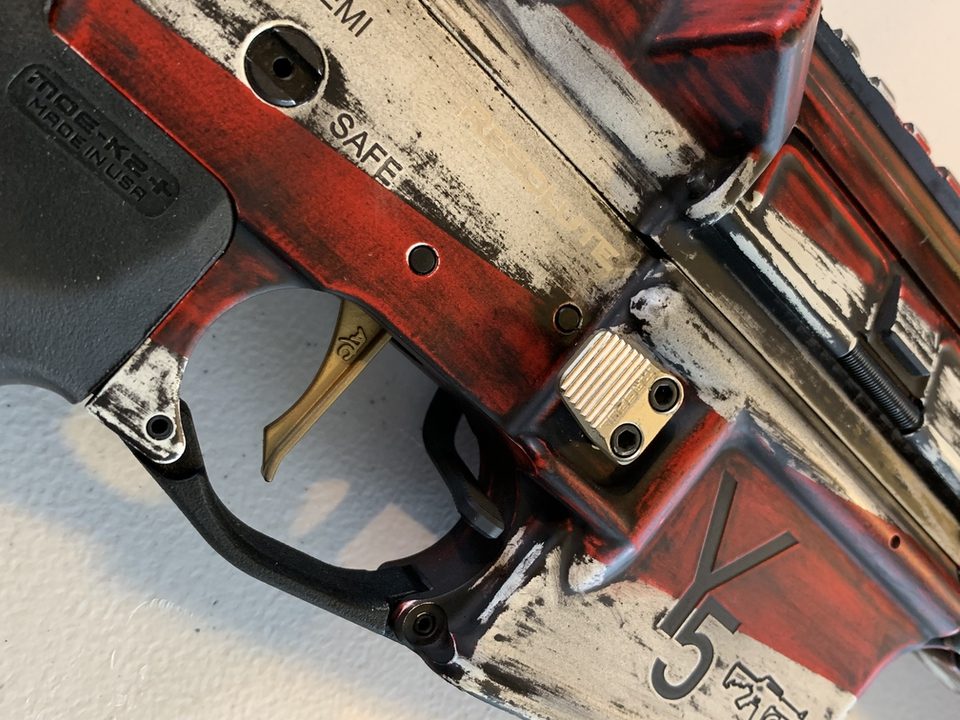 Second, if your fingers are too short to reach the mag release, add an extension. If locking back the bolt gives you fits of frustration, get a BAD lever.
Third, if carrying your AR makes you tired, add some QD (quick detach) sling mounts so that you can let the sling do the work.
Fourth, get your own gun case that you can carry. There are many simple, short cases that fit an AR and don't look tactical. But just like personalizing the look of your rifle, consider setting up and carrying a rifle that you have a say in, too. 5.11 Tactical makes short rifle cases. If you have an AR pistol, its backpack style bags are an easy way to tote your gun.
Keep it Going
I've heard people call building an AR playing "Gun Barbie." And just like girls dress up dolls, other girls dress up a gun. People have options on their cars, their computers and their cell phones … your rifle is another tool that it's worth investing in some options for, because they will make it more enjoyable. And if you take the time to make your rifle something you enjoy, not only will you shoot it more, but you will make range time more enjoyable for your family because you won't have to take the boys' toys.
About Becky Yackley

Becky Yackley primarily competes in 3 Gun, USPSA, Bianchi pistol, but has competed in shooting since 1989 in disciplines from service-rifle, to NCAA Air Rifle and Smallbore, air pistol and a little bit of long range rifle. She shoots guns and cameras at competitions around the country, and writes in her fictional spare time. Her writing can be found here The WON in her column titled "Not a Soccer Mom" and sponsored by Jagemann Sporting Group, as well as Guns America and Gun World. View all posts by Becky Yackley →