Hartline, Parsons win Lady Bass Anglers Association tournament
The fishing was tough for many, but not too tough for Doris Parsons and Robbie Hartline, who captured victories on Lake Hickory this weekend in the first stop on the Lady Bass Anglers Association pro tour.
Parsons, from nearby Maiden, won the co-anglers competition with a two-day weight total of 10.95 pounds. She finished Friday in second place after hauling in three fish weighing 5.97 pounds, and added to that total with three more fish Saturday totaling 4.98 pounds.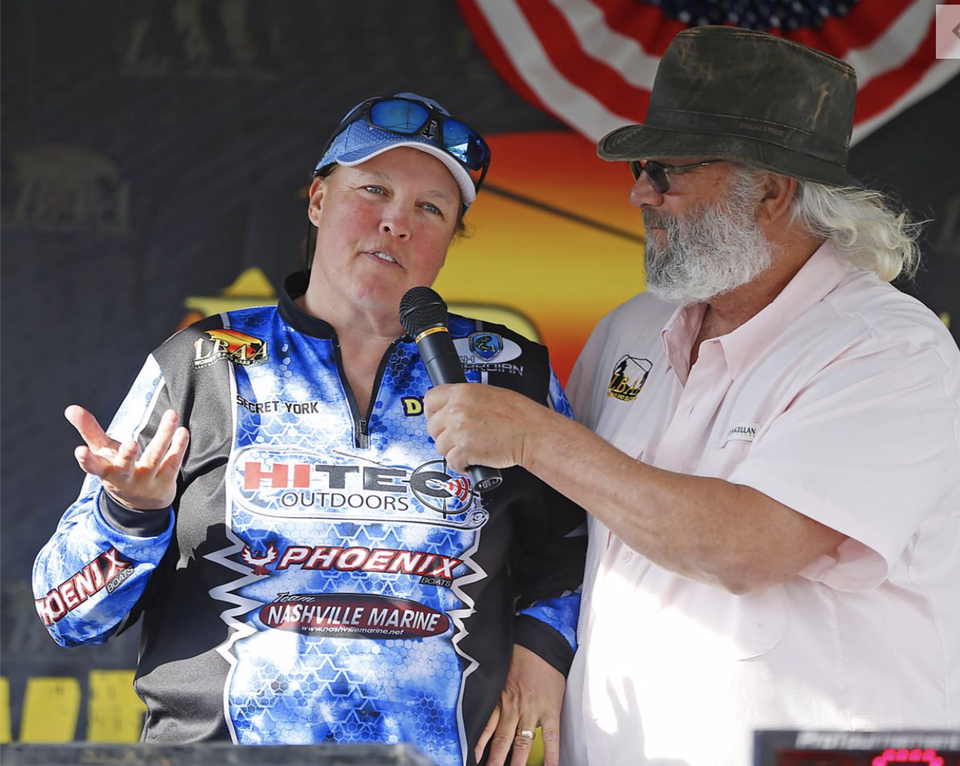 She was one of just two co-anglers to catch the max limit of three fish on each day and credited the victory to her consistency.
"Just keep a lure in the water and fish slow," Parsons said.
Hartline, who came all the way from Hot Springs, Ark., led the pro-anglers side after day one with 10.63 pounds' worth of bass. She met the five-fish limit on both days, bringing in another 7.53 pounds Saturday for her first professional title.
"I started bass fishing from the very beginning in 2000. I joined a little local club and didn't know what I was doing," Hartline said. "I just built on learning from others that I fished with because I didn't really have that mentor that could bring me out and teach me so I'm sort of self-taught. I hired a lot of guides and I've fished with different people and I try to take away a nugget from everybody I fish with if I can."
Most anglers came in under their limit as the warm weather meant the lake was quite busy with other tournaments and casual boaters. Additionally, a whipping wind made for choppy waters and disrupted fishing patterns for anglers and bass alike.
Hartline was able to make the correct adjustments, however, moving her boat into deeper water to get more bites and ultimately secure the win.
"My goal was to find areas on the lake where I felt like there was quantities (of fish) so I could get in there and catch two, three, four," Hartline said.
Despite the lower catch totals, everyone labeled the event as a rousing success. This is the second time in the past three years the LBAA has hosted a tournament in Hickory. Secret York, an LBAA co-founder from Benton, Ky., who won the pro-anglers event here in 2017, stated that they will certainly look to return for another event in the near future.
Continue reading Hartline, Parsons win Lady Bass Anglers Association tournament on Lake Hickory here.
About The WON

The Women's Outdoor News, aka The WON, features news, reviews and stories about women who are shooting, hunting, fishing and actively engaging in outdoor adventure. This publication is for women, by women. View all posts by The WON →