Prom Camo: Show Off Your Camouflage Lifestyle
Prom season is upon us and some of you don't know what kind of look you want to go for and need a little inspiration. For those of you who love camouflage and want to incorporate it into your prom attire somehow, here are a few ideas on how to do it.
Her Prom Camo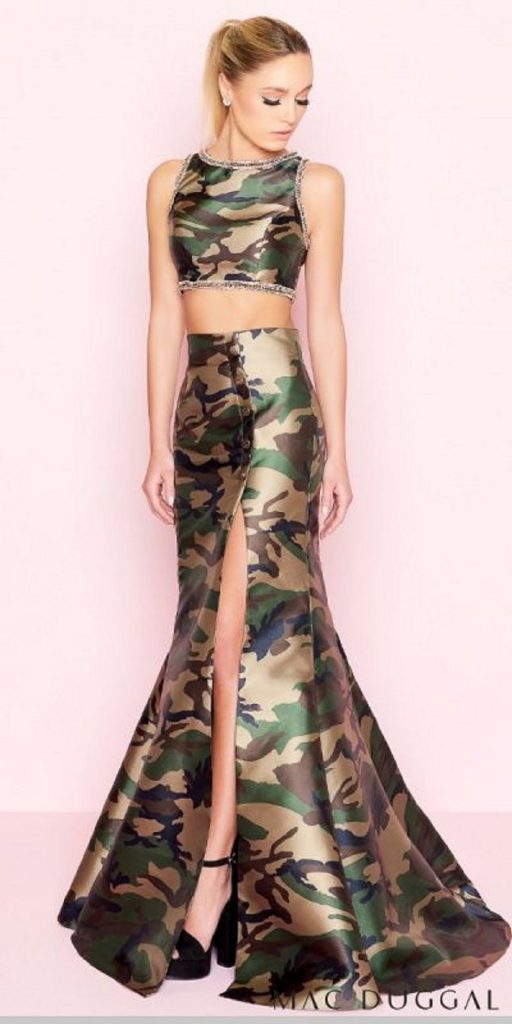 Two-piece dresses are very trendy for prom. My favorite part about the dress is the rhinestone trim on the top half. The skirt is a mermaid skirt and it has a leg slit on the left side. ($398)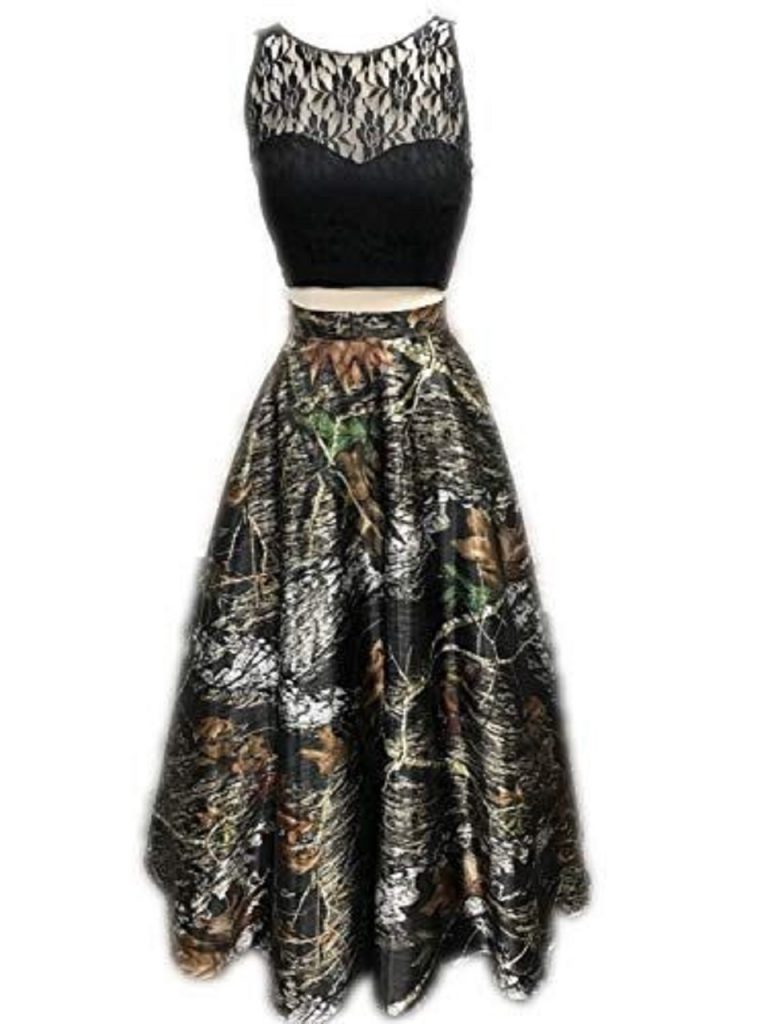 Here's a 2-piece dress with 2-tone colors. The top is a black lace, and the bottom is camouflage. This dress would be easy to pair with your date's tuxedo. (Price ranges from $199 to $299, depending on size)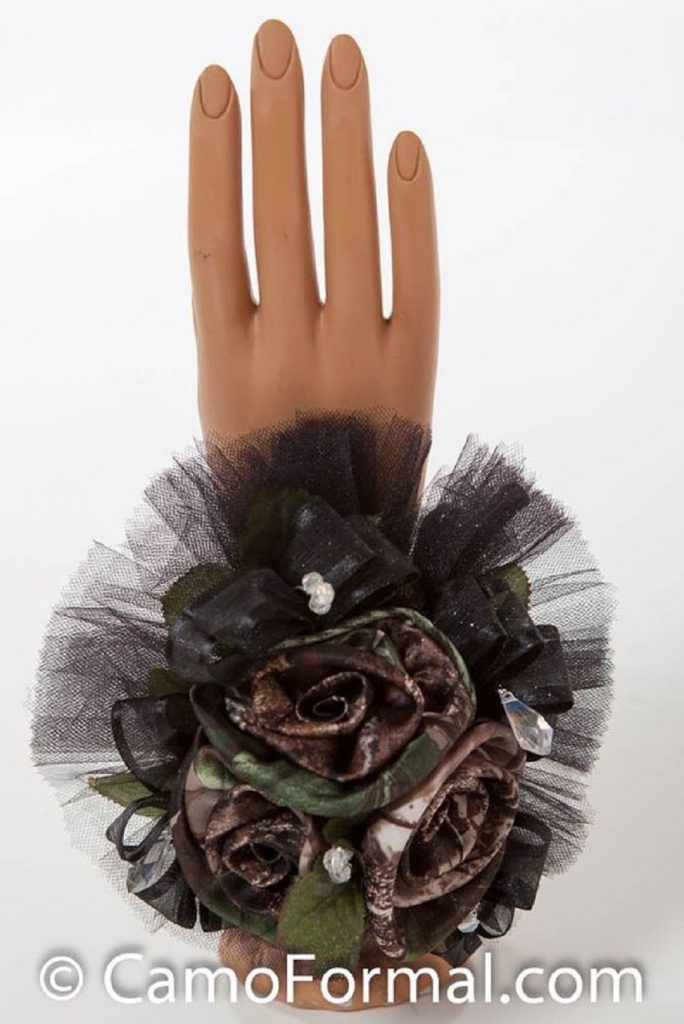 Camouflage corsages are a must in camo lifestyle if you are going to prom. I love the camouflage roses with the black tulle. With this website, too, you can get the roses in different colors and different colors of camouflage. ($31.25)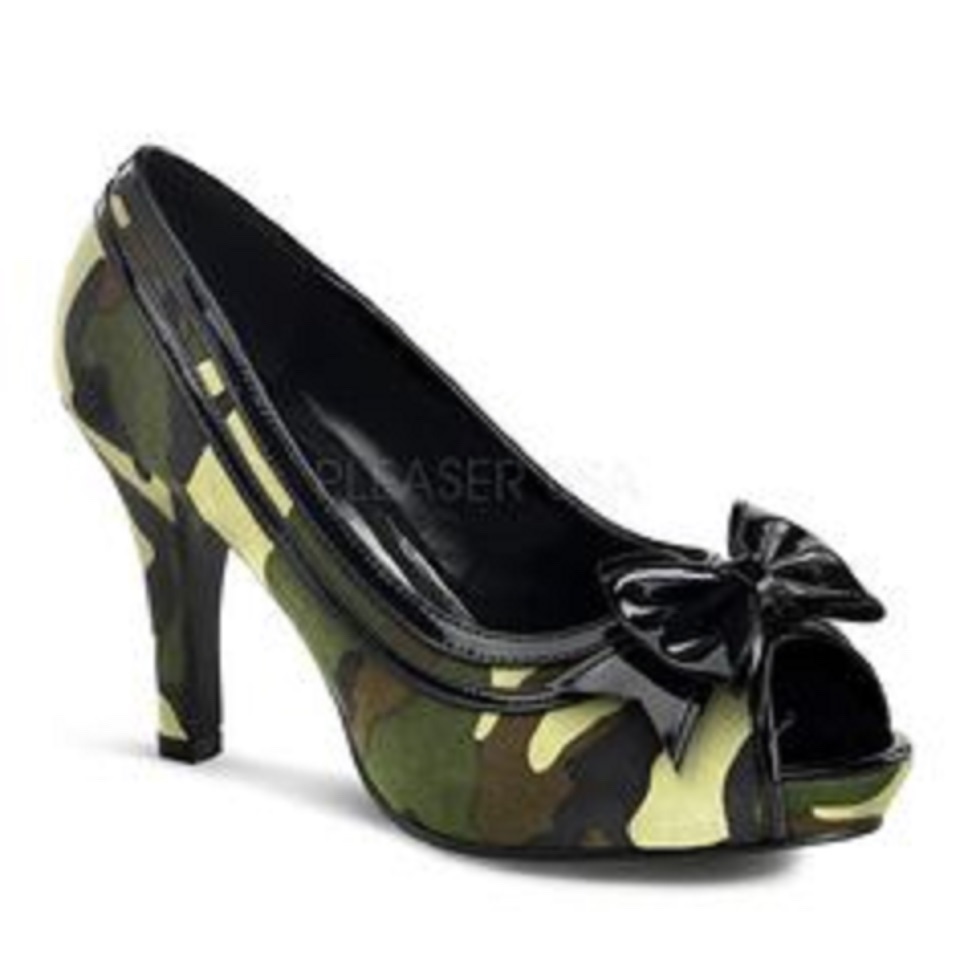 For prom, you could go with a solid color heel … or, you could go with a camouflage heel. These heels are 2-tone colors and are 4 inches tall. I love the black bow with the camouflage print. ($65.99)
His Prom Camo
So, for the men shopping for prom attire, it doesn't have to be boring and traditional. For prom, it's so important to match your date you guys want to look like "2 peas in a pod". So, to help you out, here are a few ideas on camouflage prom attire for men.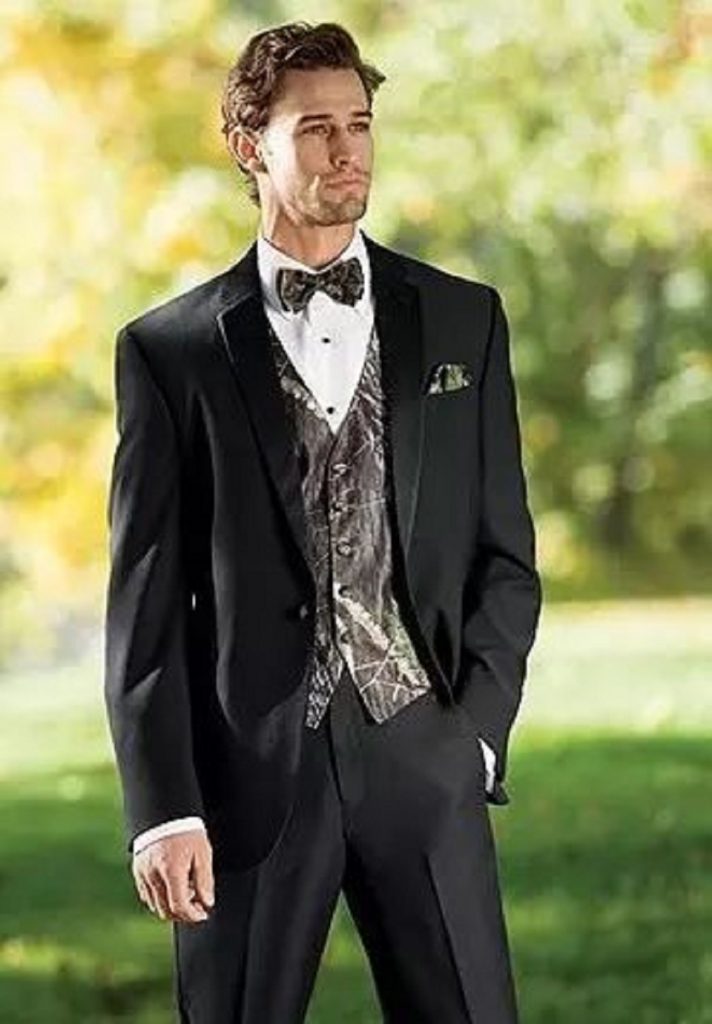 This 4-piece tuxedo comes with the jacket, pants, vest and bowtie. It is custom fit and offers different colors of camouflage. ($81.86 to $99.16)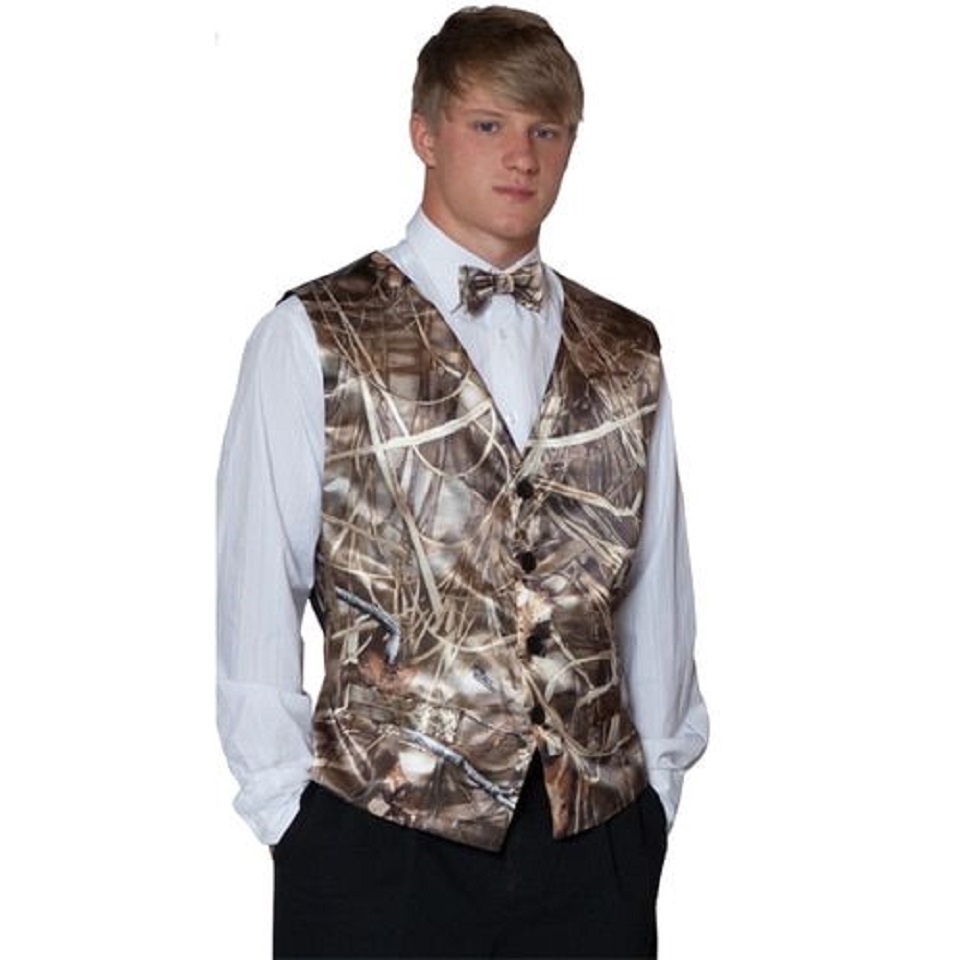 This Realtree camouflage formal vest would go with the 2-piece black lace dress. The fabric has a bit of a shine to it and the colors really pop, so it would easy to pair with lots of thing. It is offered in many camouflage colors beside this one, and comes with an adjustable back belt.
($ 119.00)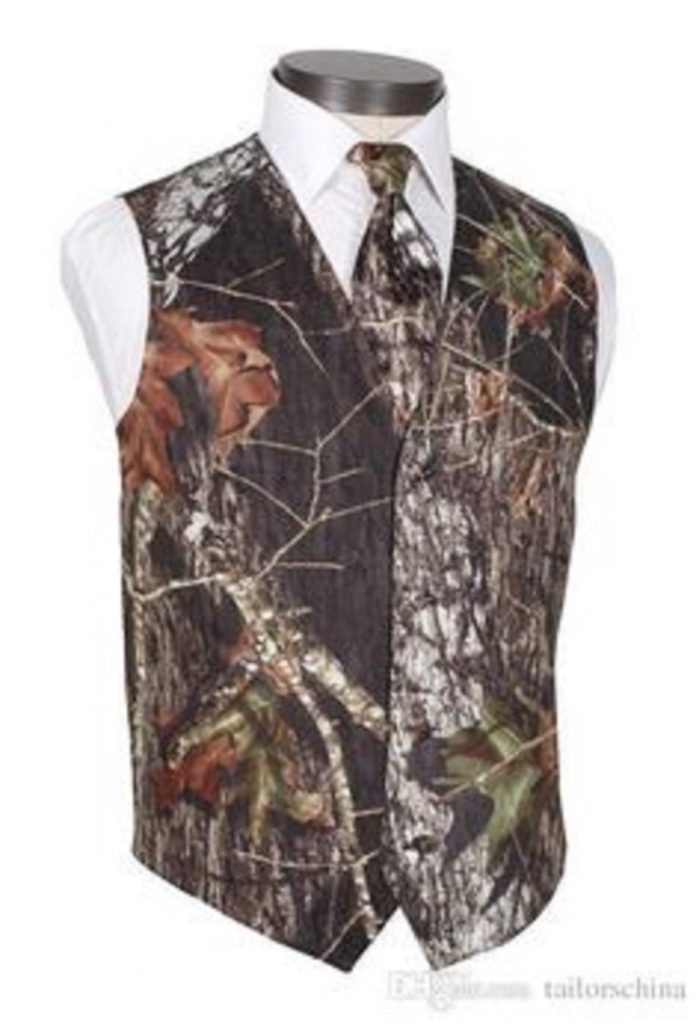 Here's a cool combo, of Airtailors 2018 Big Tree camouflage vintage vest and tie set. The fabric looks remarkable and it is a slim fit. The fabric has no shine to it. ($29.99)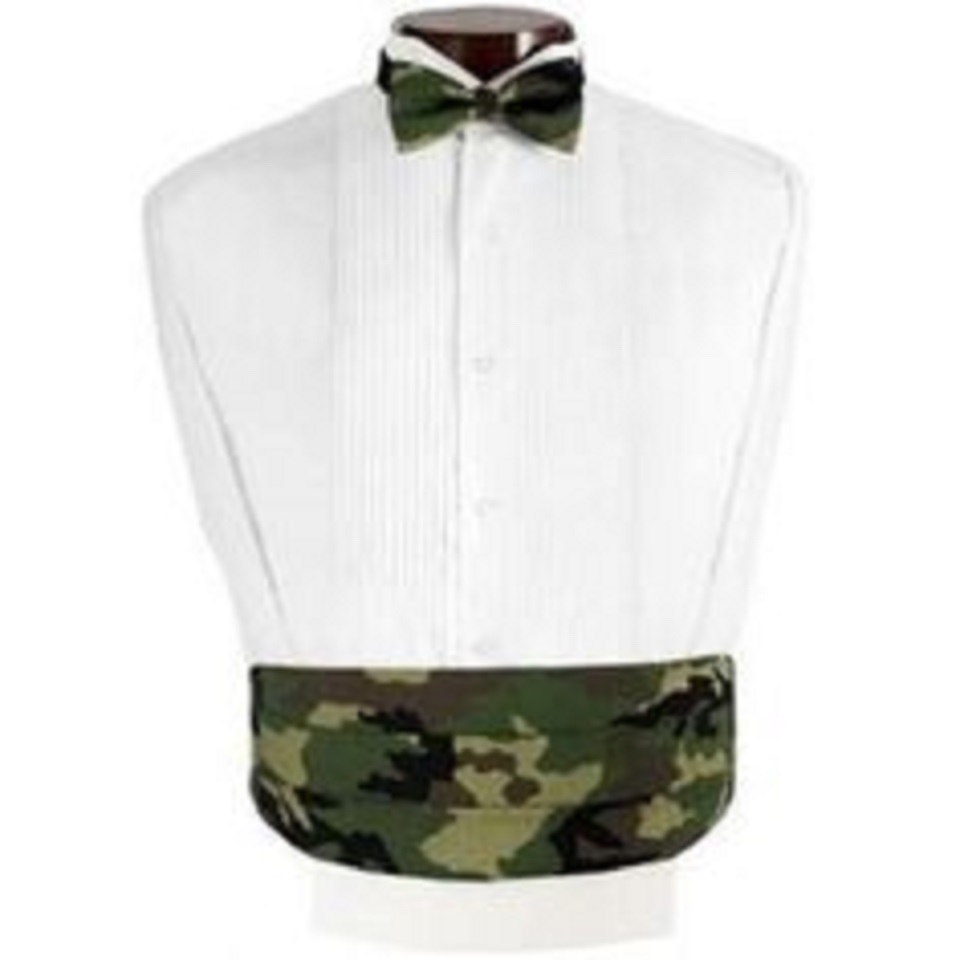 My favorite thing about the cummerbund is how the fabric is overlapping and I love the colors in the camouflage print. The set overall looks high quality. ($29.99)
If you go to the prom in camo, we'd love to see your pics at any of our social media outlets.