12 Weird Backpacking Food Ideas for Your Next Trip
One time, I packed a giant bag of bagels for a two week backcountry trip. They were bulky and awkward, and they immediately smushed in between my camp stove and pan. Bagels aren't the most common backpacking fare, but dammit was I craving them that trip.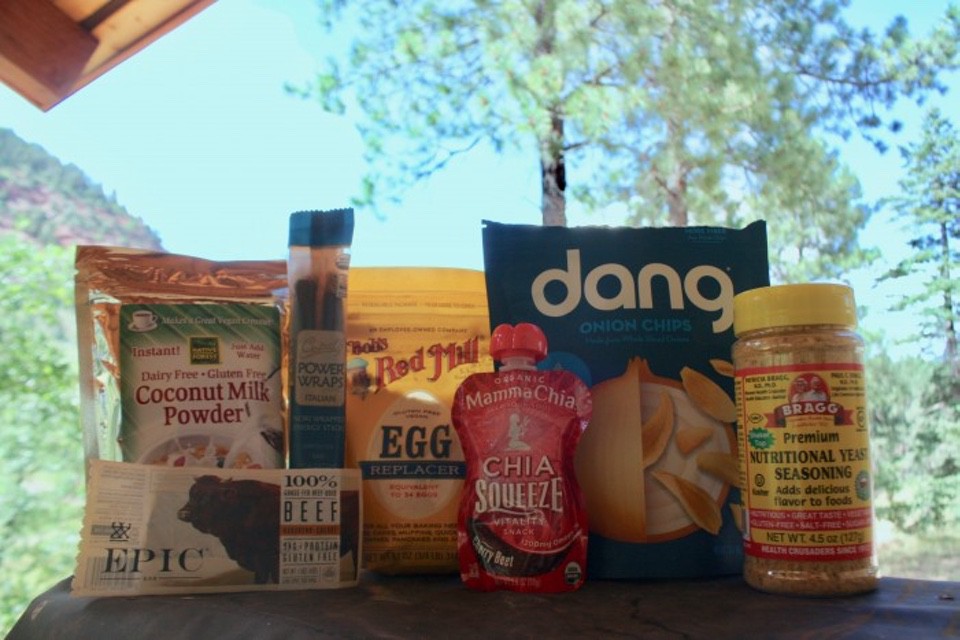 The first few days, it was awesome. Delicious, fluffy and crumbly carbs. Then it rained and the inside of the bagel bag got wet. Seven days of moldy, soggy, questionable bagel breakfasts … whatever, I'd do it again.
Backpackers eat weird stuff. We cut the mold off of things, ignore refrigeration labels and ask questions like "Would I be able to dehydrate this?"
Unless you rely exclusively on Mountain House meals, carrying a kitchen on your back will force you to get creative, especially if you are particular about any kind of food.
So, since we've talked at length about the more standard backpacking foods, here are 12 of my favorite 'weird' foods to take backpacking so you can mix things up next time you're on the trail.
Meats & Proteins
1. EPIC Meat Bars
EPIC Meat Bars — a mix between an energy bar and a piece of jerky — are definitely unique. But what makes them weird? EPIC has somehow managed to infuse them with incredible, creative flavors. And, it actually works. Lamb flavored with currant and mint? Turkey with almonds and cranberries? It's a pouch-sized thanksgiving!
EPIC is very focused on bringing naturally and organically sourced meats to your camp table. They produce the only energy bars on the market (that I know of) made of 100% animal-based whole protein.
For more bar ideas, check out our guide to the best energy bars.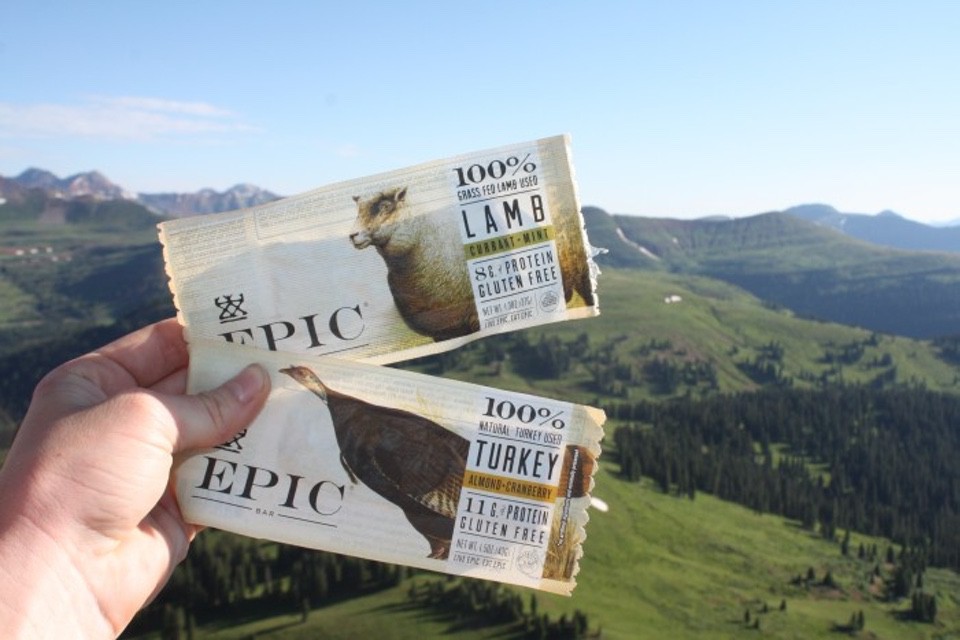 2. Private Selection Beef Snack Bites
We've all packed summer sausage on the trail. Come on, what could be better than gnawing on a delicious meat stick after a primal day of backcountry exploration? If anything, it's popping a few of these bite-size beef snack bites instead! They're a fun alternative to drab sausage. People on the trail always end up asking me about these.
Note that this bag is pretty heavy. Split the weight between you and your friends. Its; okay to share sometimes for the sake of a lighter pack.
Continue reading 12 Weird Backpacking Food Ideas for Your Next Trip from 99Boulders here.
About The WON

The Women's Outdoor News, aka The WON, features news, reviews and stories about women who are shooting, hunting, fishing and actively engaging in outdoor adventure. This publication is for women, by women. View all posts by The WON →