5 Easy Ways to Attach a Water Bottle to Your Backpack Strap
Are you tired of asking your hiking partner to grab your water bottle for you every time you need a drink? Is awkwardly reaching backwards into your pack inconvenient because you're not double jointed? Do you clearly not own a hydration bladder with a straw?
Then you need a good ol' fashioned DIY water bottle holder!
Here are 5 easy ways to jury-rig your household items into a convenient backpacking strap bottle holder.
1. Use Your Backpack's Trekking Pole Attachment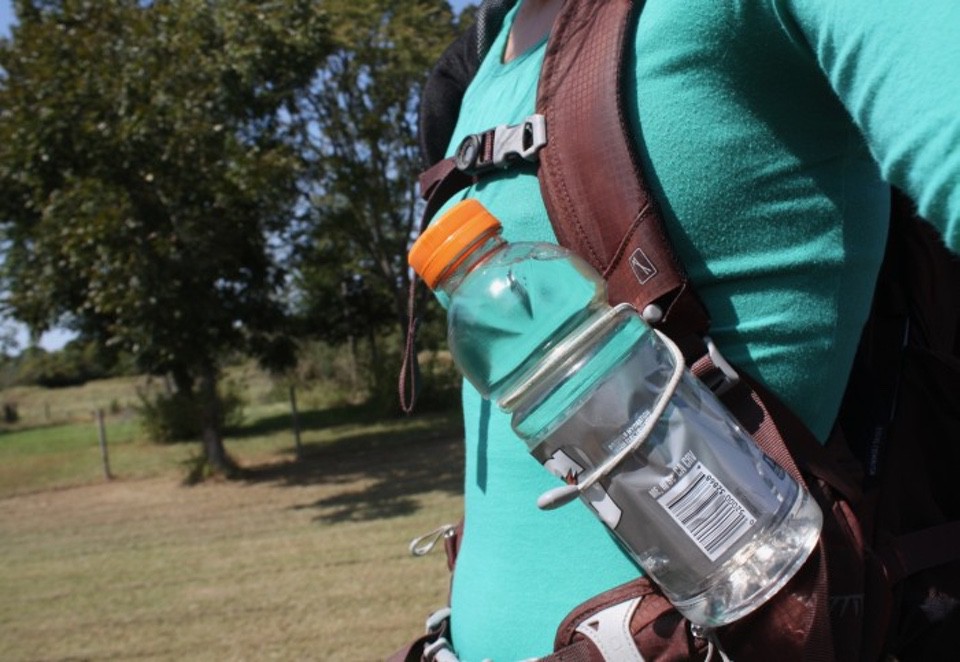 Before we dive deep into the world of DIY, analyze your equipment. If you own a backpack like my Osprey Mira 26, there is a trekking pole attachment already attached to the shoulder strap. You can improvise this into a makeshift water bottle holder.
For this, it helps if you have a grooved bottle like those from Gatorade.
2. Turn 2 Hairbands into a Simple Water Bottle Holder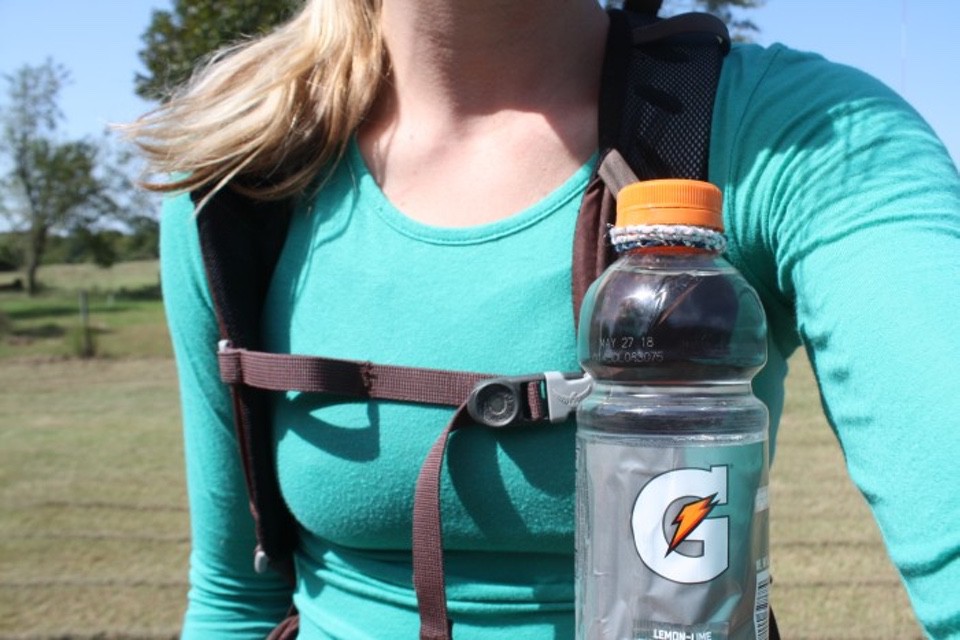 You or your little sister probably has a million hairbands lying around somewhere. Dig in the couch cushions and find two of them. If you can't, rubber bands will work as well.
Once you've got a couple, weave them together like so:
Then slide the bands through a shoulder loop on your pack, and use the two loops made by your bands to secure the top of your bottle in place.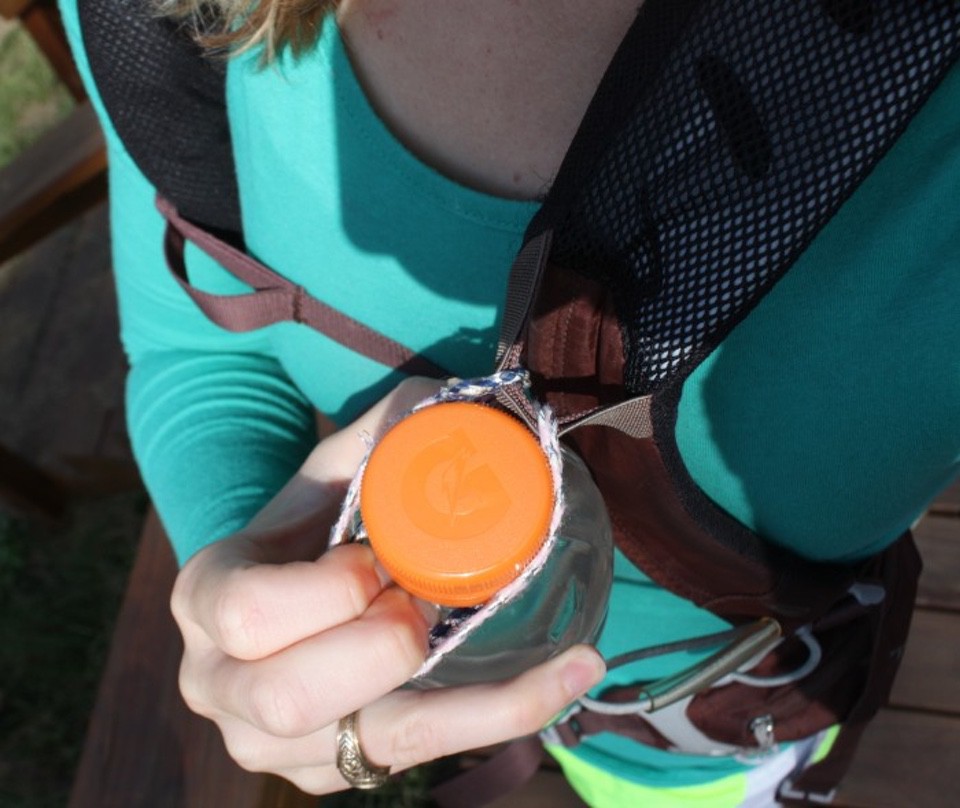 3. Use a Koozie & a Zip Tie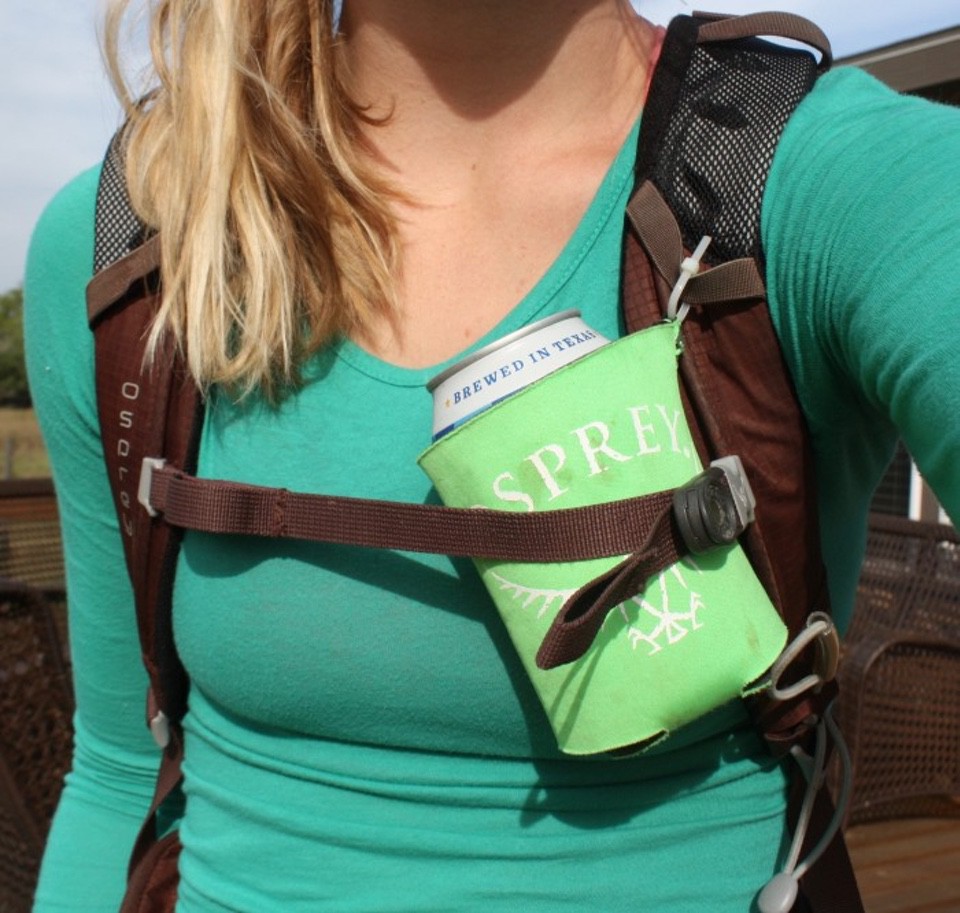 While not the most lightweight, this method is easy to set up and I can almost guarantee that you already have all the materials on hand. Bonus: It keeps your beer…er…water cold.
Grab a zip tie and your favorite koozie that you don't mind cutting up. Slice a small hole a half inch from the top of the koozie. (Make sure your hole is at least this far away from the top, as you don't want the fabric to rip through.) Zip your zip tie through the hole and then slide the tie through the shoulder strap of your pack. Cinch 'er up and hit the trail. This can also work as a makeshift holster for your hip belt.
Continue reading 5 Easy Ways to Attach a Water Bottle to Your Backpack Strap from our friends at 99Boulders here.
About The WON

The Women's Outdoor News, aka The WON, features news, reviews and stories about women who are shooting, hunting, fishing and actively engaging in outdoor adventure. This publication is for women, by women. View all posts by The WON →