Retro WON: Camping Packing Lists and Tips
Family camping trips are an excellent way to spend time together in the outdoors and enjoy a vacation on a budget, provided you have some camping tips and hacks up your sleeve. Otherwise, it can take as long to prepare and pack for a camping trip as the trip itself! To ensure that you're ready for that next weekend trip to the woods, use the following camping packing lists and tips.

The Camp Kitchen
Organizing and packing your camp kitchen is often the most complicated part of preparing for a camping trip. The workaround is having dedicated camping pots and pans, utensils, and kitchen gadgets stored apart from your home kitchen, which will save you time and effort in packing and unpacking daily supplies. Here's what you need:
Kitchen Packing List:
Camp stove: Opt for a lightweight backpacking stove or traditional car camping stove.
Fuel: Make sure you have the correct propane fuel for your stove.
Plates, cups, and eating utensils (1 per family member): Use paper products or opt for reusable mess kits, which are available in outdoor stores.
Tablecloth: Buy a cheap one at a dollar store.
Dishwashing tub: Opt for a plastic tub or nylon, sealed, collapsible tub.
Dishwashing supplies: Paper or cloth towels or dishrags; dish soap; and sponge.
Matches
Fire starter
Ice
Cooler
Tarp
Grill (optional): Most campsites provide a grill over the fire pit.
Camp table (optional): Helpful for organization, but not necessary.
Kitchen tools/utensils: Spatula, all-purpose knife, potholders, serving ladle, butter knife, tongs, long skewers for s'mores or meat-on-a-stick, and tin foil.

Try this kitchen packing hack: Store your kitchen tools and utensils in a toiletry bag or other small bag to keep them organized and clean between uses at a dusty campground. It will be easy to hang them from a tree branch for easy use when you're at your site.
The Camping Sleep Quarters
Everyone wants to be warm and cozy at night! Whether you're camping in warm or colder climates, everyone in your family will need the essentials to ensure that they're safe at night. Store tents and sleeping pads in a second large tote, making it easy to pack up the car and head to the campsite at any time.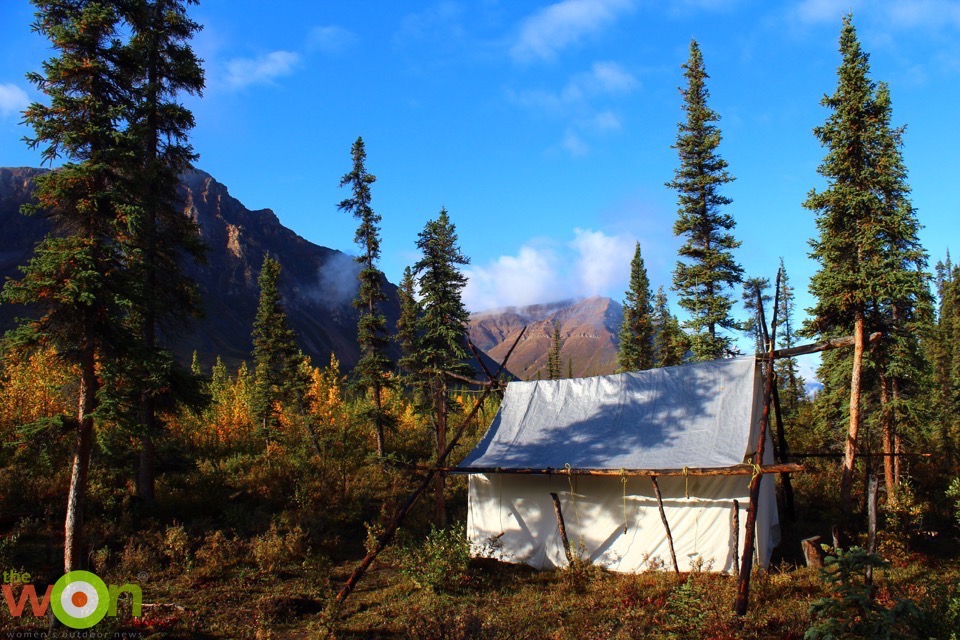 Sleeping Packing List:
Tent(s): Opt for one large family tent or 2–3 smaller tents. Larger tents have the advantage of space, but small tents fit in cozier campsites.
Sleeping bags: Buy sleeping bags rated at 20 degrees F, unless you know you'll be camping in colder climates. A 20–40 degrees F bag works for most camping experiences. Down or down-alternative bags pack down smaller and are lighter and warmer than cotton or nylon/polyester bags.
Sleeping pads: Opt for thick blow-up mattresses for car camping, or save space with backpacking pads that inflate with just a few breaths of air.
Ground tarp: Don't skip the ground tarps. They protect your tent floor and keep the dew and cold at bay.
Towels and personal hygiene items: One per family member!
Flashlights or headlamps: One per family member. Everyone should have their own light source for safety and convenience.
Lantern: One per family will do. Ideally, your lantern can transition from kitchen area to tent and back.
Read more about, "Camping Packing Lists and Tips" from our friends at FIX.com here.
This Retro WON first appeared May 4, 2018.
About The WON

The Women's Outdoor News, aka The WON, features news, reviews and stories about women who are shooting, hunting, fishing and actively engaging in outdoor adventure. This publication is for women, by women. View all posts by The WON →