How to: 3 Must-Know Labrador Retriever Training Tips
Labradors are commonly known for retrieving things such as birds and training bumpers, hence the name Labrador retriever. Although the instinct might be there and present within their breeding, that still doesn't mean retrieving comes 100% natural to all labs equally. Just like humans, some are eager and ready to learn while others would rather chew up your socks and pee on your shoes. Obedience, along with proper training, are key elements to having a lab successfully be able to retrieve and bring the birds back to you. Improper training can lead to bad habits and mangled birds if you are not careful.

Sponsored by GWG Clothing
Below are my top 3 retriever training tips. In the beginning, keep your training to 20 minutes or shorter. Younger dogs and puppies tend to get bored and distracted. So keeping trainings short in the beginning keeps your dog interested and prevents you from getting aggravated.
3 Retriever Training Tips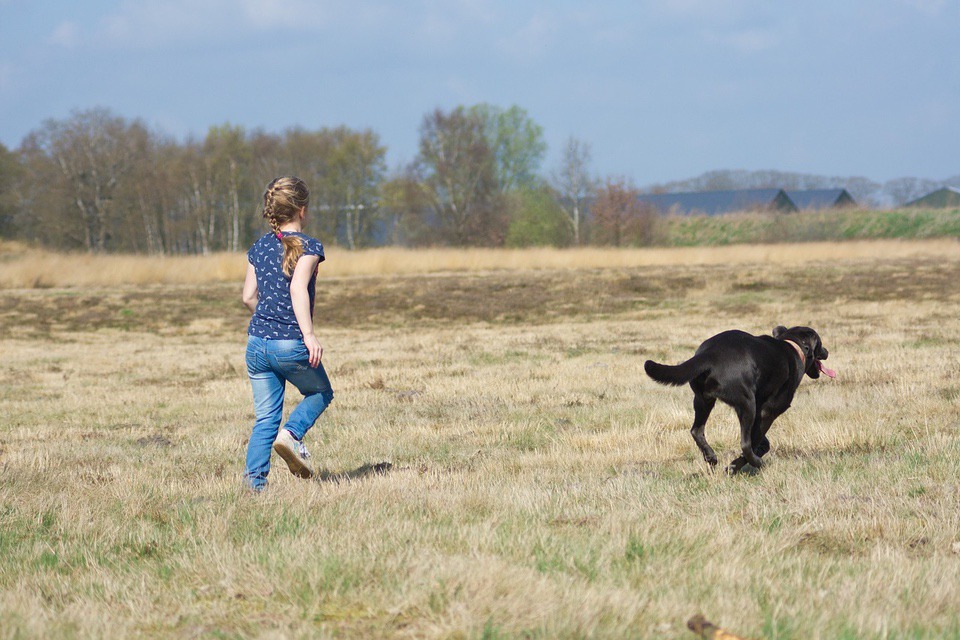 Obedience
When training any type of dog, you want to start with obedience. Starting with fundamental obedience commands, before you teach your dog anything else, allows you to gain respect for one another and will allow for smoother and less frustrating training sessions. Laying out a solid foundation for your dog early on will pay dividends later when more advanced training starts.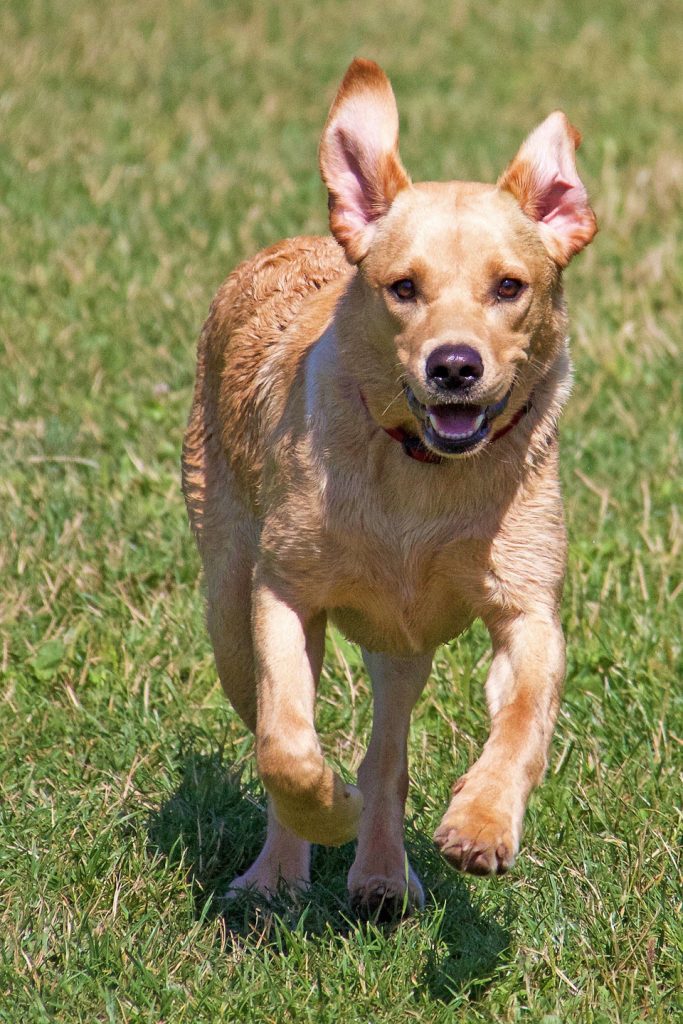 7 Commands
Below are 7 common core commands that will teach your dog the basics and can be used in everyday hunting and training situations:
Here
Sit
Stay
Heel
Kennel
Drop
No
Long Lead
When teaching your dog to retrieve, a long lead rope attached to the training collar or harness can be very beneficial if used in the right way. Long leads should only be used after your dog has mastered the above obedience commands.
To utilize a long lead, simply attach a long rope to your dog's collar. The lead should be long enough to allow your dog to go out and fetch, but still be within range if you need to assist in bringing a training bumper back. Before starting this particular training process, I mark out where to stand and heel a dog and then, where to throw the training dummy. These markings allow you not to overthrow, resulting in a training disaster – especially if you are unable to grab the long lead after the command.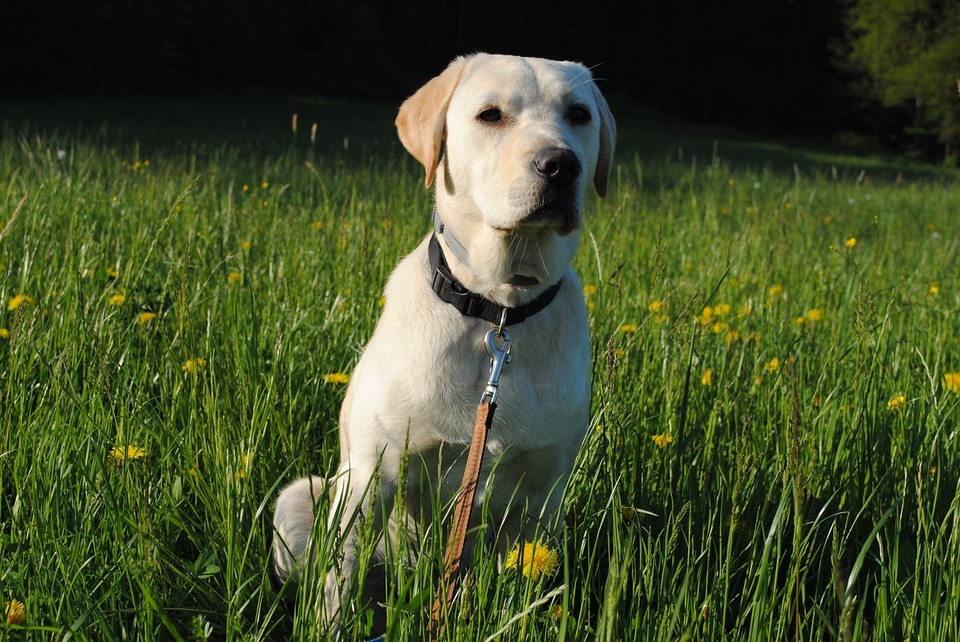 To begin, have your dog heel beside you, with the long lead neatly placed in front of you and beside the dog. That way, neither you nor your dog will get tangled in the lead. I typically have 1 foot on the very end of the rope, in case I need to pick it up to assist my dog.
While your dog is heeled beside you, throw your training dummy out to your marked yardage. When you are ready, give your dog the command to retrieve. This command is typically the dog's name. You can also use "fetch," but keep in mind, if you are ever around other retrievers, using this word could potentially cause a problem.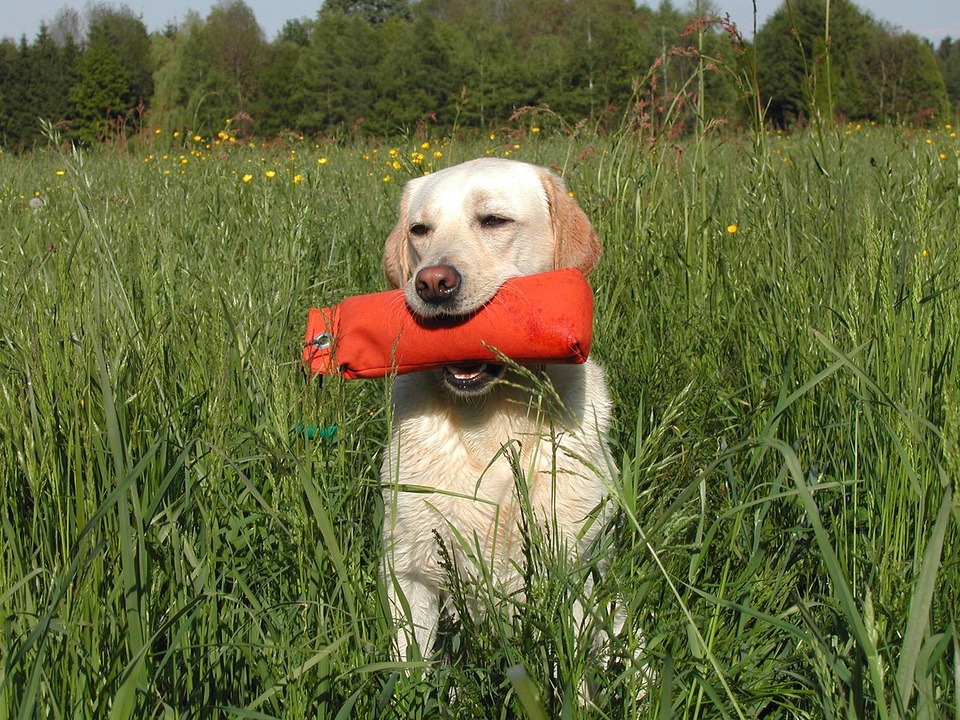 Ideally, your dog would run out, grab the training bumper and quickly bring it back to you and not drop the dummy until instructed to do so. It's important to remember that this is a process and in the beginning stages of your training, your dog won't do everything picture perfect. Training takes patience and time, but with a good attitude and mindset (for both of you), your dog will be retrieving in no time.
When your dog retrieves, if he/she does not automatically bring the bumper back, pick up the long lead that you placed under your foot and give it a gentle tug, while at the same time, commanding your dog to come. This will allow your dog to learn to come back after he/she has retrieved. You want the dog to know that the end goal is to bring the bumper all the way back to you.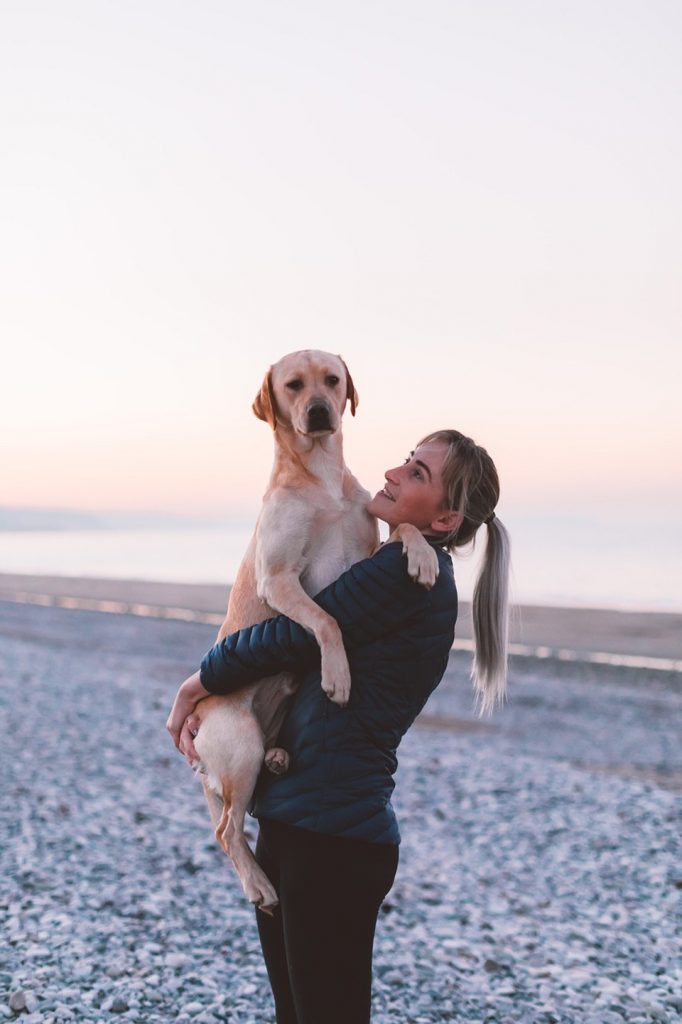 Rewards
It's always a good idea to reward good behavior throughout your training. Rewards can be both physical and verbal.
About Sereena Thompson

Sereena Thompson is a mom, wife, hunter, blogger and all-around outdoor enthusiast! She is the co-founder of Nature's Paint, an easy-on easy-off, all-natural camo face paint. "As a hunter I am dedicated to uplifting, empowering and helping other ladies and kids get into hunting and the outdoors." View all posts by Sereena Thompson →