Lady Bass Anglers Association: Springtime Bass Fishing Tips
Springtime is the ultimate time of change for bass and bass anglers alike. Spring is a season of rebirth and endless possibility. While some anglers just wish the ice would melt from the surface of their favorite lake, those of us in the South are already fishing tournaments. Early spring is the time of year when most anglers are coming out of that winter hibernation mode and getting out on the water for the first time this year. Springtime is the time of year when the bass have started moving from their winter homes in the deep water into the shallow areas. I personally, pray for an early spring warm-up every year. When thinking of fishing for early spring bass I focus on certain things like water temperature, clarity, and looking below the surface. I like to search for fish with reaction baits.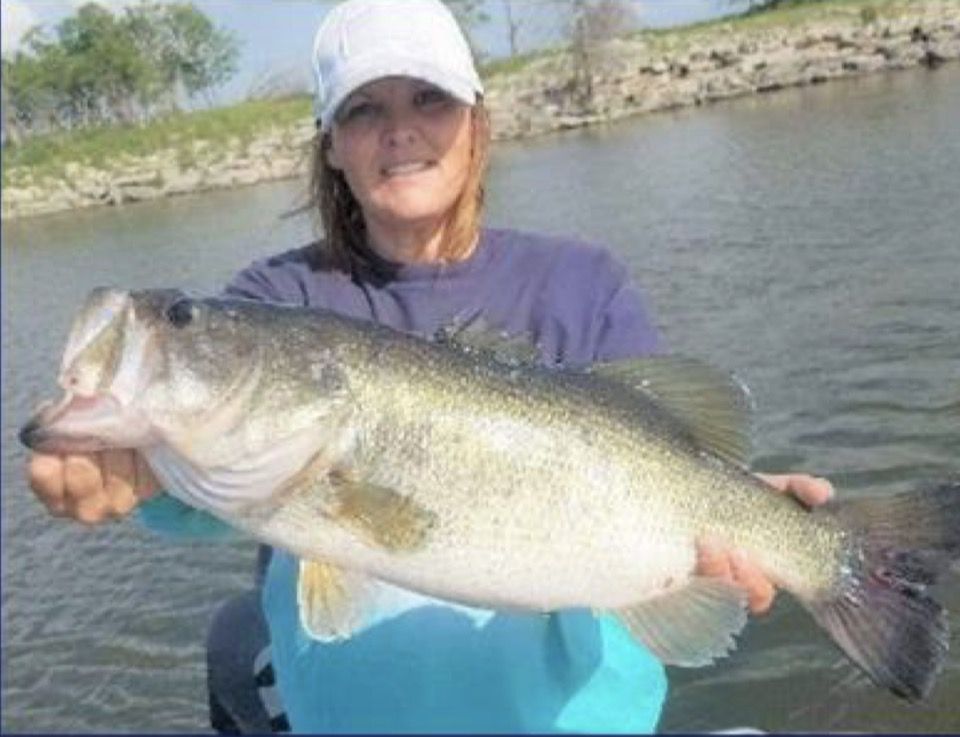 Focusing on water temperature – Bass are predictable creatures of habit. Their reactions are predicted on some very basic instincts. The instinct to eat, mate, be safe, and be comfortable. These instincts are influenced by the time of year and the temperature of the water. I look fortemperatures in the low 60's as that is prime spawningtemperatures for largemouth bass in this part of the country.Temperatures from 48 degrees to the upper 50's is the typicaltime to see bass start actively feeding as they are in the pre- spawn mode. This is the best time of the year to catch a giant.
Searching for fish with reaction baits – Once you hit the pre-spawn it is time to cover a large area of water. I like to start out deep near main lake points and work my ways to the shallow areas. I like to keep crankbaits, jerk baits, walking baits, and swim baits tied on. I continue to move until I find fish. I often like to use my favorite, a 3/8-ounce Stanley jig and move it across the bottom like a crawfish where creeks and the channel swings close to rocky shorelines. For the shorter strikes I like to use finesse baits like a senko or stick bait.
Continue reading Springtime Bass Fishing from the LBAA here.
About The WON

The Women's Outdoor News, aka The WON, features news, reviews and stories about women who are shooting, hunting, fishing and actively engaging in outdoor adventure. This publication is for women, by women. View all posts by The WON →