Team Ruger's Youngest Shot: An Interview with Beth Walker
As Team Ruger's first junior competitor, Beth Walker is making a name for herself both on and off the range. At only 17-years old, she is an amazing example of the next generation of competitive women shooters and Second Amendment advocates. We asked Beth a few questions regarding her active lifestyle.
Sponsored by Ruger
The WON: When did you become introduced to/interested in firearms?
Beth Walker: I have always lived in a firearms friendly home, but I shot my first BB gun between the ages of 6 and 7 at a cousin's house. After this, I graduated to a .22 and not long after, a 9mm handgun. My parents were extremely adamant about safety, and I am very thankful for that. Firearms have always been a part of my life. My dad is involved in law enforcement and my family has a long history of hunting and involvement in the outdoors.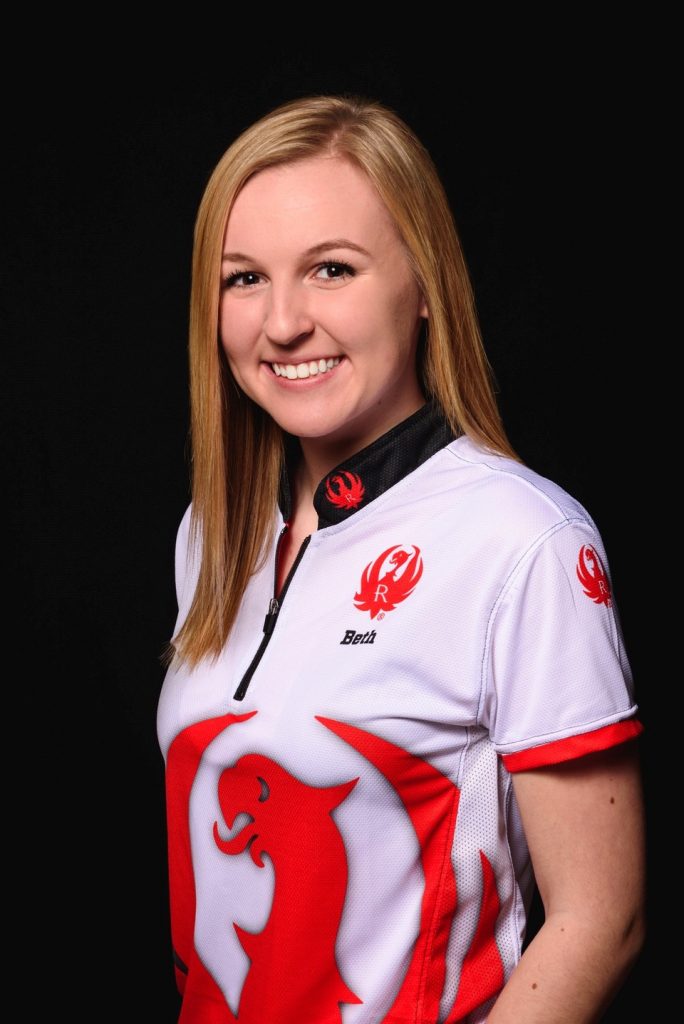 The WON: How did you get into competitive shooting?
Beth Walker: My family was not very aware of competitive shooting until I was around the age of 12. I had 2 severe concussions and was not able to participate in contact sports. During this time, I discovered many female shooters through YouTube, but the most influential was Katelyn Francis, who was one of the first female juniors in the sport of 3-Gun. After this, I attended my first NRA Annual Meeting in 2014, and a few years later, after a lot of research and preparation, I began to shooting 3-Gun competitively at the age of 15. TacTissy was a primary figure in getting me started. After the NRA Annual Meetings in 2016, she invited me to attend a match to watch her and then practice with her some after the fact. This was the first competition that I ever watched and was also the first time I had ever shot a semi-automatic shotgun. She was very welcoming and helped me to learn and prepare mentally and to obtain the correct gear before I started shooting.

The WON: Tell us about your long-distance experience in 3-Gun?
Beth Walker: Long distance shooting is normally a make or break for shooters at 3-Gun matches. It is something that is usually implemented at large, major style matches and at some local clubs. These targets will often range from 150 yards to 450 yards. The farthest target that I have seen used in 3-Gun was just a little over 600 yards. These target arrays can easily be a determining factor in your score. This is due to the fact that these targets will have the steepest penalties for a miss, and we shoot them from very odd, uncomfortable positions. I personally enjoy long range shooting, but I find myself running into trouble if I am not able to get a stable platform for my rifle. I am not near a public range with any ability to shoot past 100 yards, so dry fire is crucial for me. Whether it is standing, reverse kneeling, double kneeling, or prone, practicing getting in and out of positions fast and acquiring a steady sight picture is key in practice. I shoot a Ruger AR-556 MPR for my long range in 3-Gun. For my optic, I run a Vortex Optics Razor HD Gen II-E 1-6×24 with the JM-1 BDC Reticle.

The WON: Tell us about your new interest in Precision Rifle Shooting (PRS)?
Beth Walker: I have always had an interest in shooting Precision Rifle, but I was never able to pursue it due to a busy schedule and lack of resources. The reason that I sparked an interest for this discipline is largely because of the long-range aspect of 3-Gun, which is my primary discipline. Positional work is pivotal, and I think PRS would be key in dialing in myself. I am now able to start practice for this discipline with the Ruger Precision Rifle in 6.5 Creedmoor and a Vortex Razor HD 4.5-27×56 scope.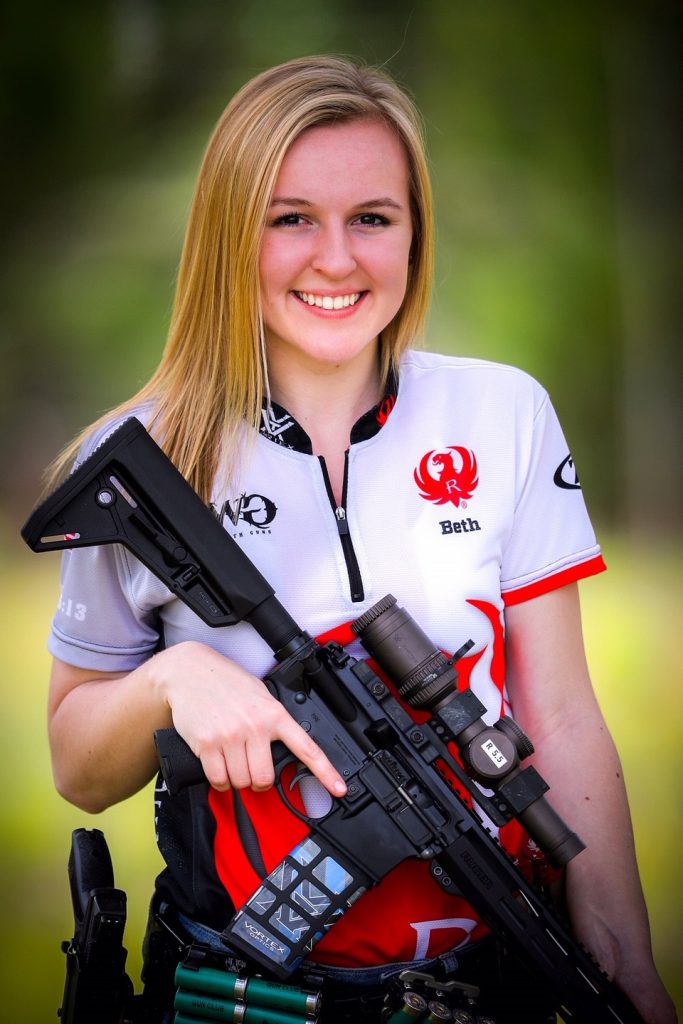 The WON: What would you tell a woman who was interested in getting into competitive shooting?
Beth Walker: There are a lot of things about competitive shooting that can seem nerve-racking for a female, but becoming involved in the community is the best decision that I have ever made. The biggest thing to realize is that it will never seem like the right time to just get up and go to your first match. You have to dive in and have almost a "no-fear" type of attitude (even though it seems scary). Competitive shooting has instilled a confidence and outgoing nature in me that nothing else has. I have played multiple sports and never found an environment like that of the firearms community. There is nowhere else where competitors will lend advice on how to beat them or coach their rivals on how to be better than them.
The WON: What is your favorite Ruger?
Beth Walker: Currently my favorite Ruger is either my AR 556 MPR or my PC Carbine. The rifle is extremely comfortable to shoot and is fantastic for competitive shooting. It is easy to manipulate, has an 18-inch barrel (good for long range), and runs beautifully. Ruger's PC Carbine is just a complete blast to shoot. It has low recoil and the stock trigger is fantastic. I love all of my Ruger firearms, but these 2 would have to be my favorites so far. I am looking forward to putting more rounds downrange with my Ruger Precision Rifle. It is definitely the firearm I am most excited to take into competition.
About Ashlee Lundvall

Ashlee Lundvall writes a blog titled "Redefining Life,"  that follows her rise from a debilitating injury as a teenager to Ms. Wheelchair USA in 2013. Her first book, "A Redefined Life," was published in February of 2016, and she is on National Pro Staff for Mossy Oak and the NRA's Disabled Shooting Sports committee. Ashlee is also the recipient of the 2017 SCI Foundation Pathfinder Award. Ashlee truly shines as a keynote speaker at outdoor industry and disability related events and conferences. She is passionate about mentoring newly injured patients, and loves to pass on her love for adapted outdoor recreation! View all posts by Ashlee Lundvall →