Team Syren Welcomes 14-Year-Old Kayla Kane
Kayla Kane is a dynamic young shooter from Texas who won High Lady at the Texas State Championships in the FITASC (aka, Federation Internationale de Tir Aux Sportives de Chasse) event last summer – when it was about 110 degrees.

Syren Savvy is sponsored by Syren USA
She bested National Champion Desi Edmunds, and won her class – which includes the boys. And for reference, she's in C Class, would have come in Runner-up in B Class, would have won A and AA Class, would have tied for Master 12th and was only 10 birds down from the champion who shot a 99. Pretty impressive for a 14-year-old girl. She travels with her dad, John, a lot as her mom is usually at her sister's events. They make a great pair and Syren is excited about having Kayla on the team.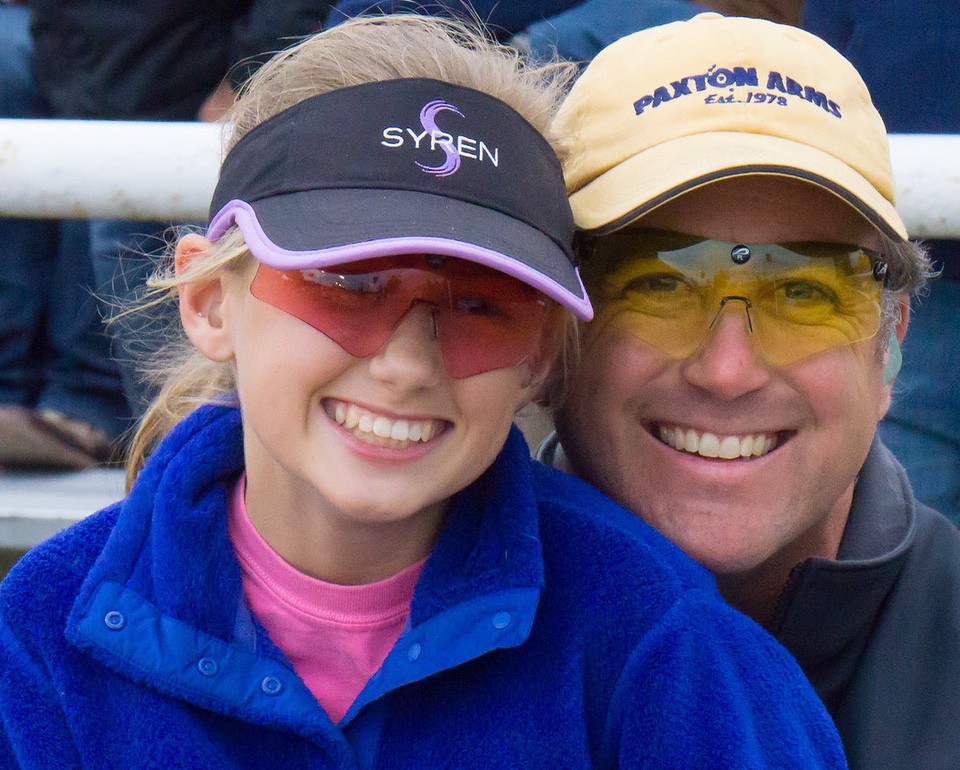 Syren Savvy: Please will you tell our readers what you want them to know about you?
Kayla Kane: Probably that I'm pretty shy. I love people but don't always know what to say. So please come introduce yourself!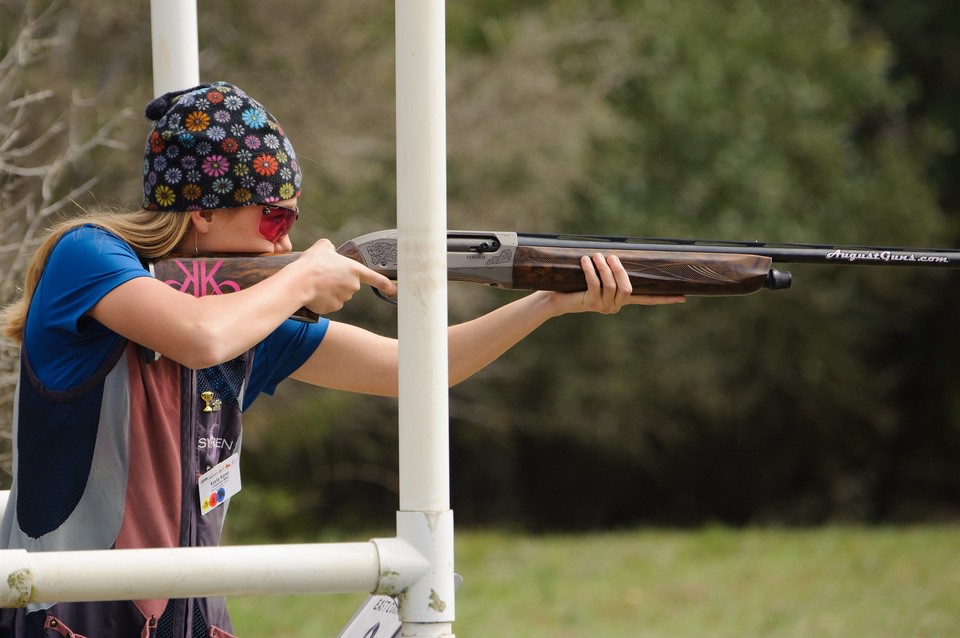 Syren Savvy: How did you discover the shooting sports?
Kayla Kane: My dad introduced me to shooting when I was 3. We shot steel challenge and long range rifles, as well as sporting clays. But sporting clays is the most fun! I started going with Dad to pull the targets for him before I could really handle the shotgun, and then he had me shooting a 28 gauge with him a little bit at a time. We eventually tried a tournament and I loved it! I met so many great people and the tournaments were just so fun, I was hooked quickly. I now have friends all over the country.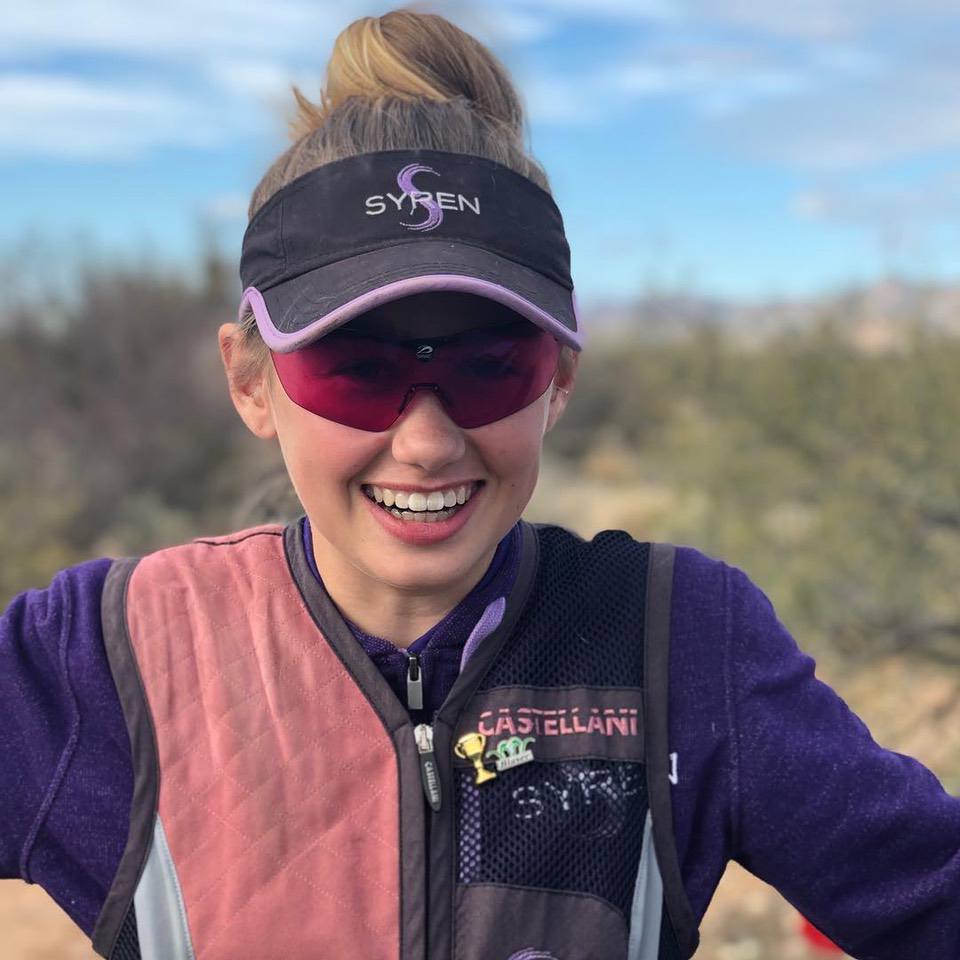 Syren Savvy: Can you tell us about your favorite cause or charity?
Kayla Kane: My favorite is the Mighty Acorn Foundation, where I have 2 adopted sisters in Kenya, Africa. I also really enjoy helping others through mission trips at our church. I have a special place in my heart for Haiti and have been on a mission trip there.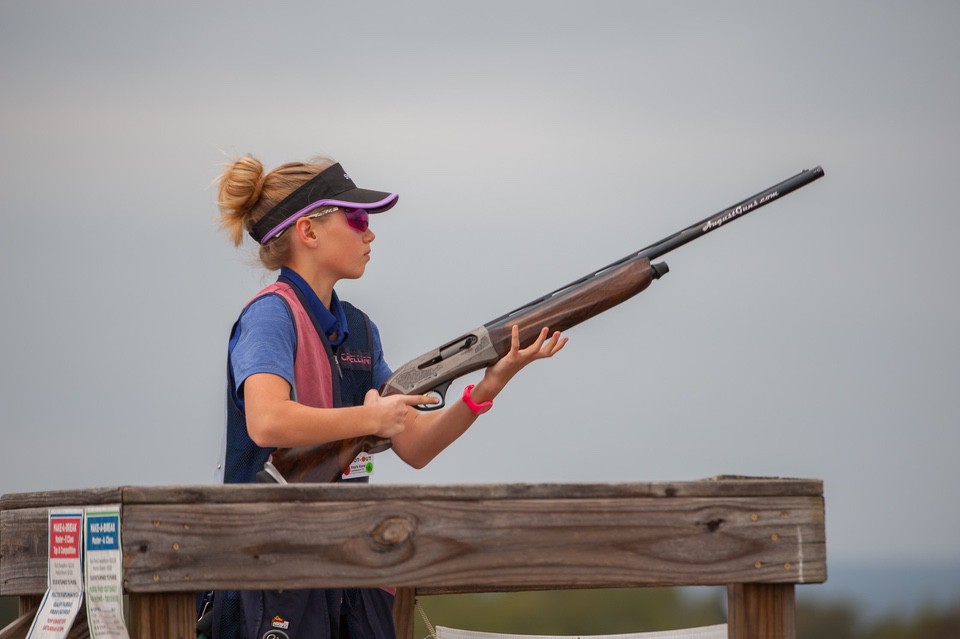 Syren Savvy: When women ask you why you shoot a Syren, what do you say?
Kayla Kane: It's very comfortable to shoot, so I can practice with it more than another shotgun, and that makes me a better shooter.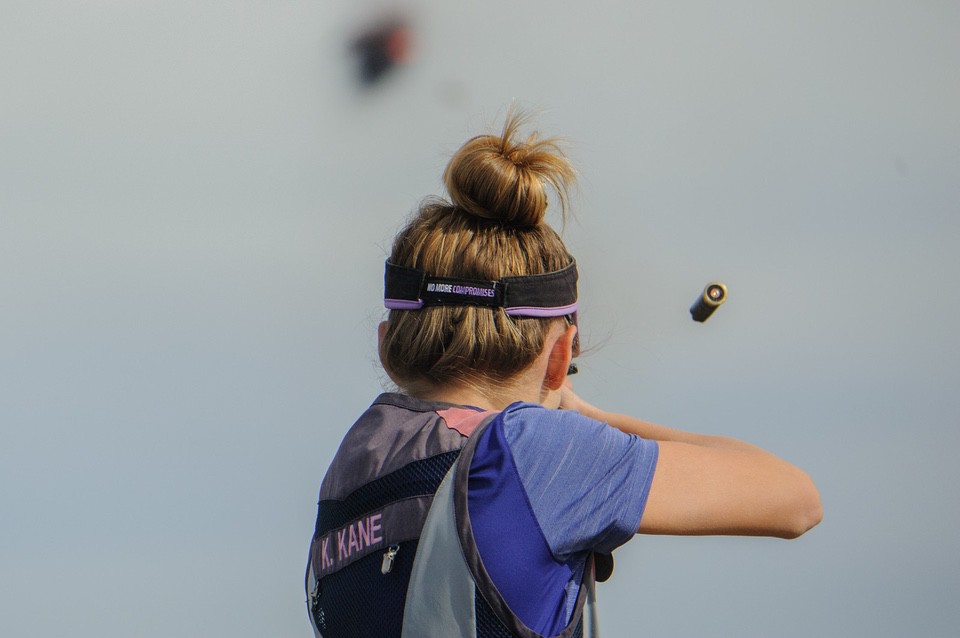 Syren Savvy: What type of feedback are you getting from women who are experiencing this line of shotguns?
Kayla Kane: The women who shoot and have shot a Syren shotgun have loved them. They love that there is little recoil and it is very comfortable to shoot.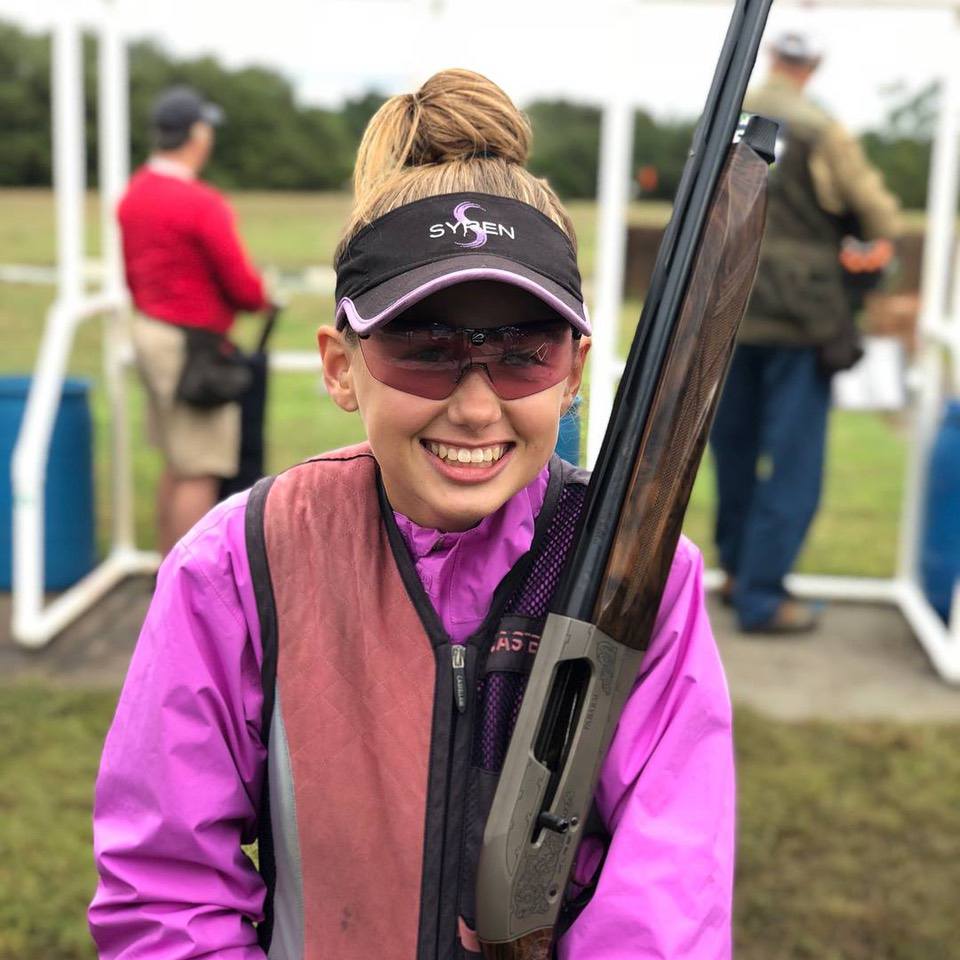 Syren Savvy: Why is it important that a woman have a shotgun that fits her?
Kayla Kane: Mainly, so it's comfortable to shoot, but also so you get the great feeling of crushing a target. If the gun doesn't fit, you will struggle to hit targets. Your shotgun choice should not be a decision made by anyone else for you. In the youth shooting world, I was pressured to shoot an over/under because that is what almost everyone else shoots. But I realized that an automatic works best for me right now. As I get a bit older and stronger, I'll probably switch to an over/under.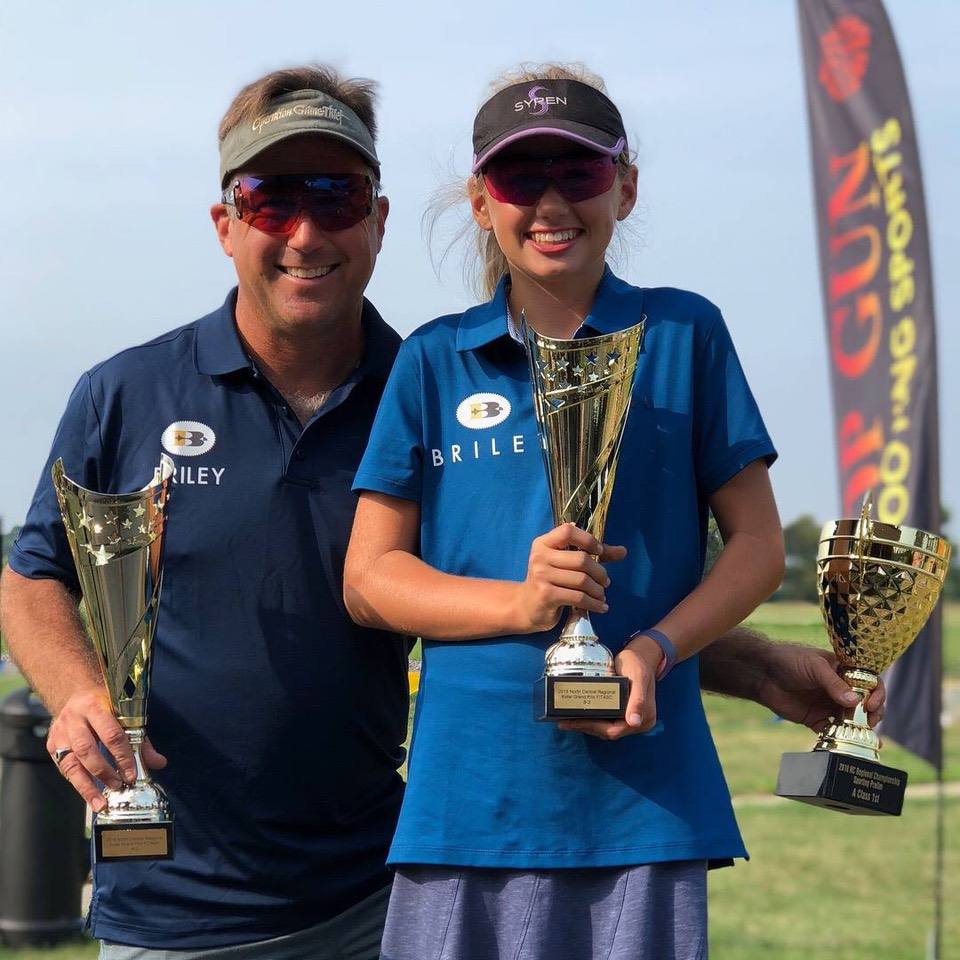 Syren Savvy: What's the best way for a woman to start competing in shotgun tournaments?
Kayla Kane: Just go! You will find the people at the tournaments are very helpful. Even if you don't have a gun yet, head over to your local tournament and ask around. Also, look for a ladies event. Syren does several demos where you can try out the different guns.
Follow Kayla's adventures in shooting on Instagram: @ksclays.
About Lynne Green

Lynne is on to her next adventure after over four years in Maryland with Caesar Guerini and Fabarm as the Brand Manager for Syren (a line of shotguns made for the ladies). She has attended dozens of demos and events and has been honored to get to meet and introduce hundreds of ladies and young girls (and lots of boys and men too) to all 3 brands and to shotgun shooting! Lynne has learned so much about shotguns – gun fit, eye dominance and mechanics – that shows her just how much more there is to learn. She now is doing marketing and branding consulting and also plans to stay active in the outdoor industry, do more hunting and sporting clays, shooting lessons and add some fly fishing to her repertoire. She'll be based in the Dallas Fort Worth area. View all posts by Lynne Green →