GTM 86 Cargo Tote: Perfect for Concealed Carry on Summer Vacations
Summer is often a time of travel. Whether traveling to a beach, visiting historic cities or just relaxing at a resort, the GTM 86 Cargo Tote is a great choice in concealed carry handbags.
Sponsored by GTM
As a mom and wife (even though my boys are both in their 20s) I still have the mindset of being the person responsible for carrying all the extras in my purse. GTM's Cargo Tote makes it easy to bring along everything I need and to keep it organized.
The first thing that drew me to the GTM 86 Cargo Tote was the cute outside front cargo pockets with toggle closures. They are perfect for items I need easy access to, such as my phone, sunscreen, insect repellent or sunglasses.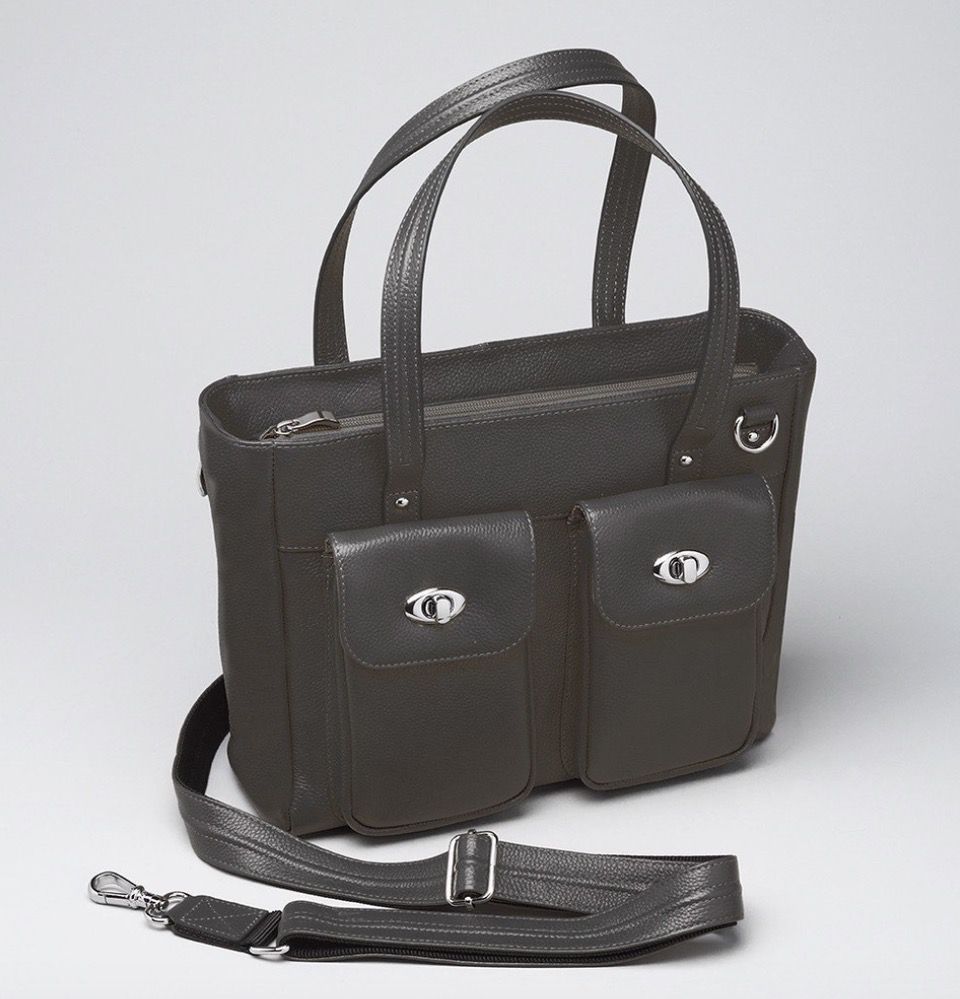 Next, after unzipping the top of the tote, I saw how spacious the interior is. It has a divided main compartment, great for keeping a book or tablet separated from other items. Two pockets, trimmed in leather, offer an easily accessible place to store reading glasses, a pocket knife or even pens.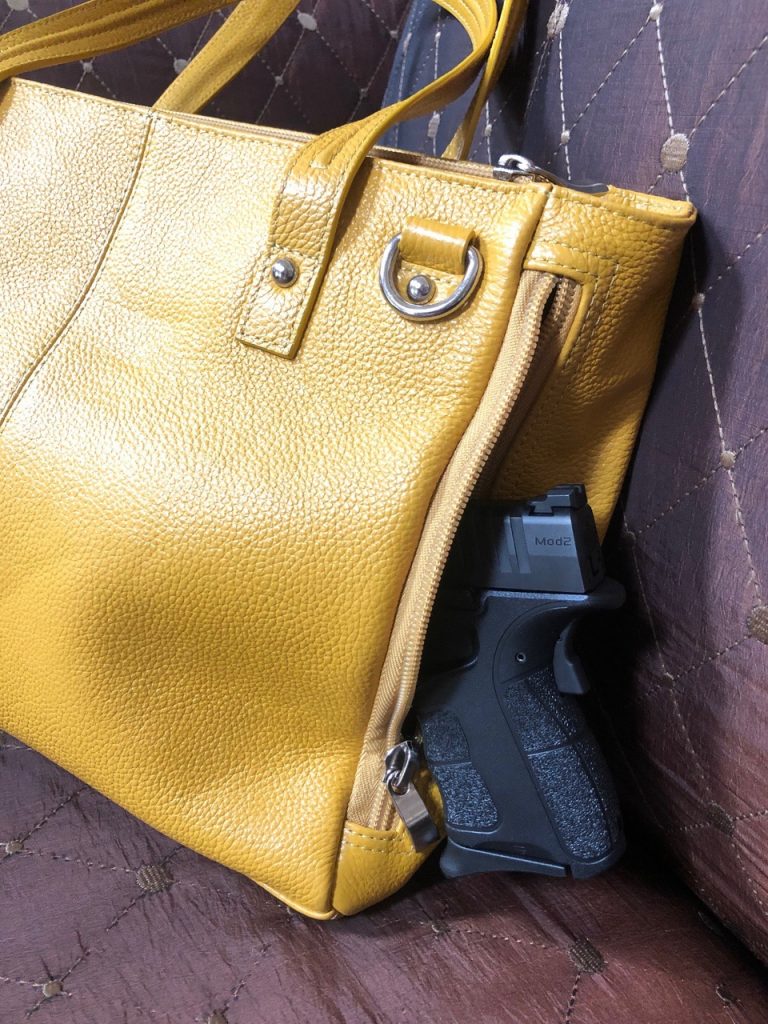 Of course, since it's a GTM Original, it comes with a gun compartment, which is easily accessible for both left and right-handed users. As with all GTM handbags, the gun compartment zippers are made of nylon coil zippers which work even if a tooth is missing.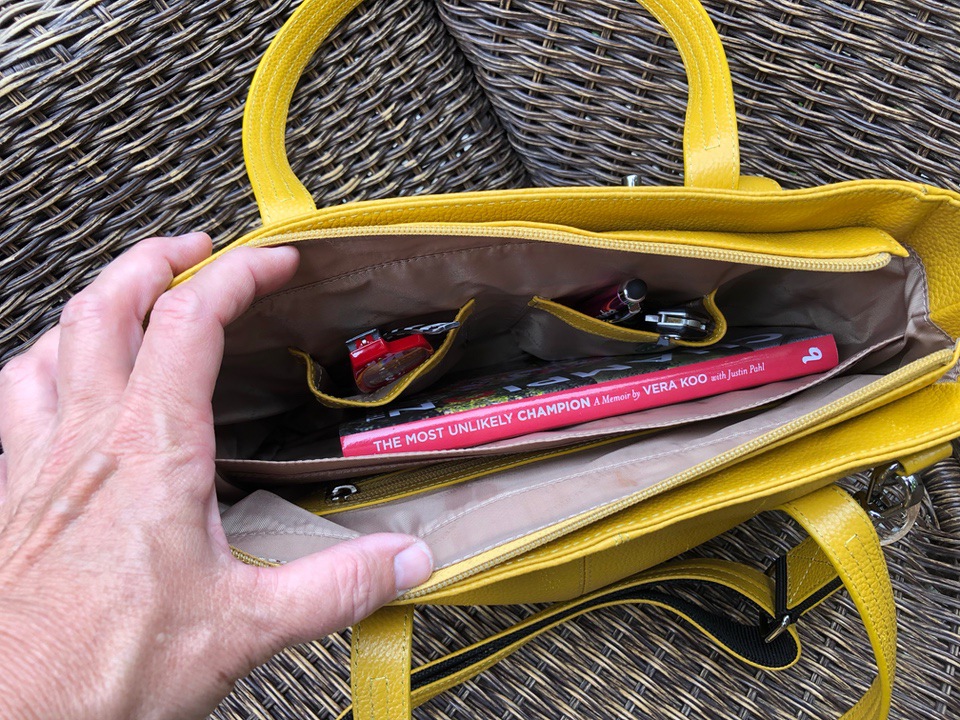 There's also a zippered pocket and 2 other larger pockets inside. I keep my keys inside one of the pockets so I'm able to easily find them. Lipstick, gum and mints in the other. The tote is fully lined with khaki GTM (aka, Gun Tote'n Mamas') logo lining, making it easy to find items inside.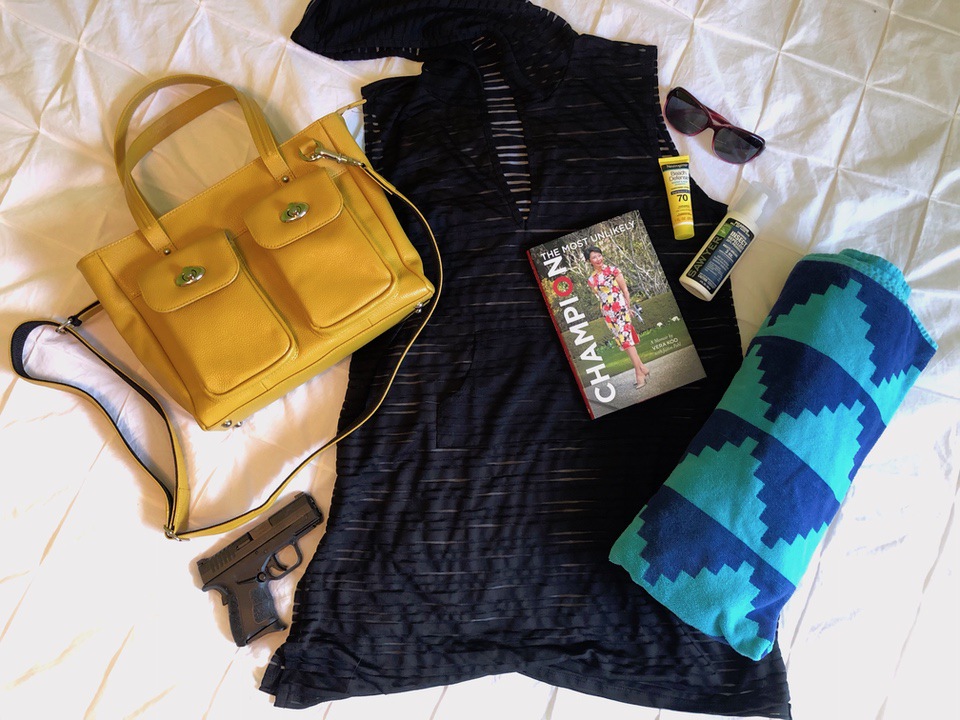 The GTM 86 Cargo Tote is a great choice for relaxing on the beach. The top grain cowhide, with a small pebble texture, is slightly coated and wipes clean with a damp cloth.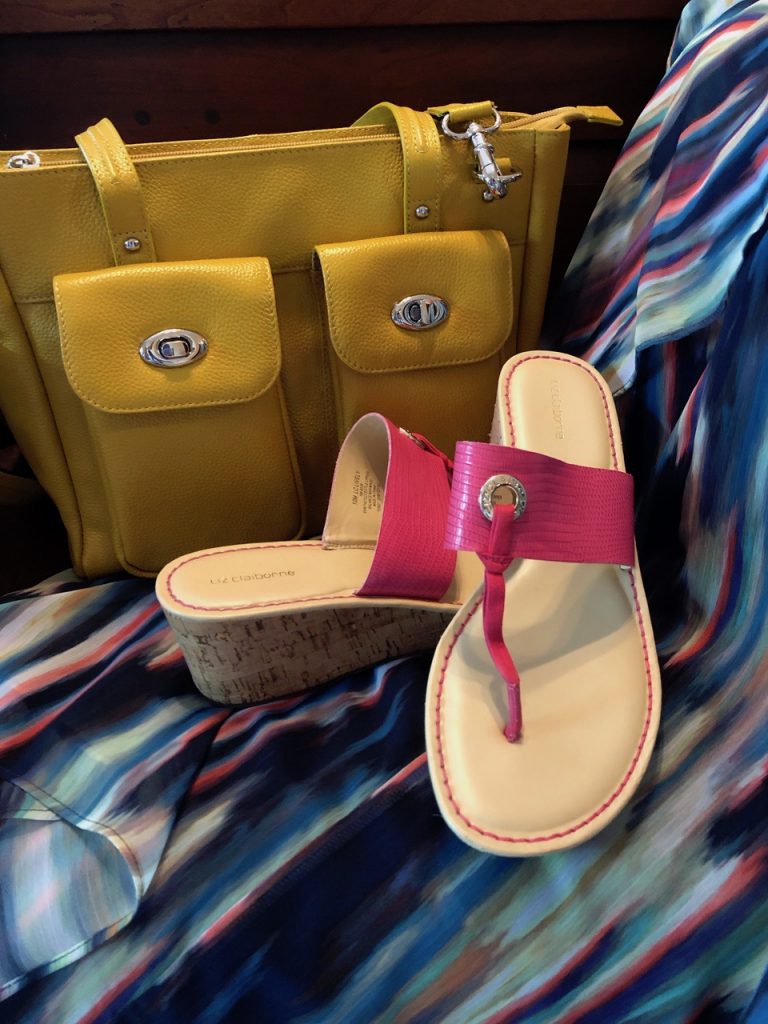 For an afternoon of shopping and lunch, the GTM 86 Cargo Tote goes well with either a casual outfit or something more formal, such as a flowing strappy dress with cork wedge sandals.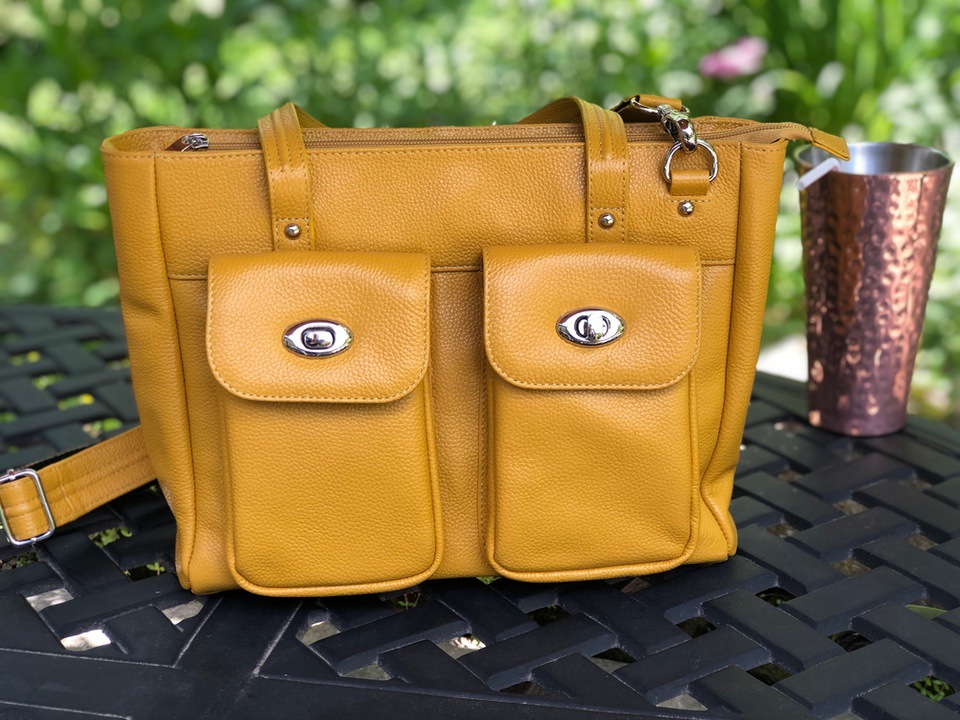 Features of the GTM 86 Cargo Tote
Embedded in both carry handles and shoulder strap is an 11-ply steel cable, making them slash resistant.
Special padding prevents gun imprinting.
Standard holster size is included.
Measurements:
11-inches wide (top) 11—1/2-inch wide (bottom) x 13-inches tall x 4-inches deep
Gun compartment: 11-inches wide x 7-inches tall
Gun footprint size: 6-1/2-inches tall
Zipper opening: 6-1/2-inches tall
Colors: Black and mustard
MSRP: $189.95
The GTM 86 Cargo Tote is available here.
About Michelle Cerino

Michelle Cerino, aka Princess Gunslinger, entered the firearms industry in 2011 when Cerino Training Group was established. She immediately began competing in both 3-Gun and NRA Action Pistol, becoming a sponsored shooter. Michelle is currently a columnist and Managing Editor of Women's Outdoor News, as well as owner of Pervenio LLC. She also manages social media for Vera Koo and GTM Original. Michelle encourages others to step out of the comforts of home and explore. View all posts by Michelle Cerino →