How to: Have a Plinking Party for Summertime Fun
One of the best ways to introduce your family to firearms safety is a pastime commonly referred to as "plinking." It means shooting at fun targets, without much in the way of goals except hitting the target. Think of it like a day at the beach – you learn about the rules of how to do something, but not necessarily dishing your kids with high doses of statements such as, "You could die from the riptide," or "Sharks will kill you." In this scenario, you talk about how to safely learn a skill that can potentially save your life.
Sponsored by Jagemann Sporting Group
Here's why plinking is a lot like a day at the beach. We do something fun and just dip a toe into the waters of shooting in a small way that teaches youngsters and people new to firearms a little of what they need to know every time they participate, without making it overwhelming.
Plink So You Don't Sink
That's my play on words. I taught swimming for 8 years as a certified Red Cross WSI and lifeguard. "Think so you don't sink" is a phrase we used to remind kids that sometimes, doing something with risk means you have to stop and think. Plinking is a way to take part in shooting, without a big investment. It is a low stress, low cost, low effort strategy that can be some of the most fun you will ever experience with a gun. I'm going to share examples of ways we have "plinked" with friends and family, and give you some ideas of how to do this with your family and friends. Most of them are done for us, at a family gathering, such as a 4th of July or a birthday party, but a nice afternoon of grilling brats and shooting BB guns shouldn't be looked down upon either.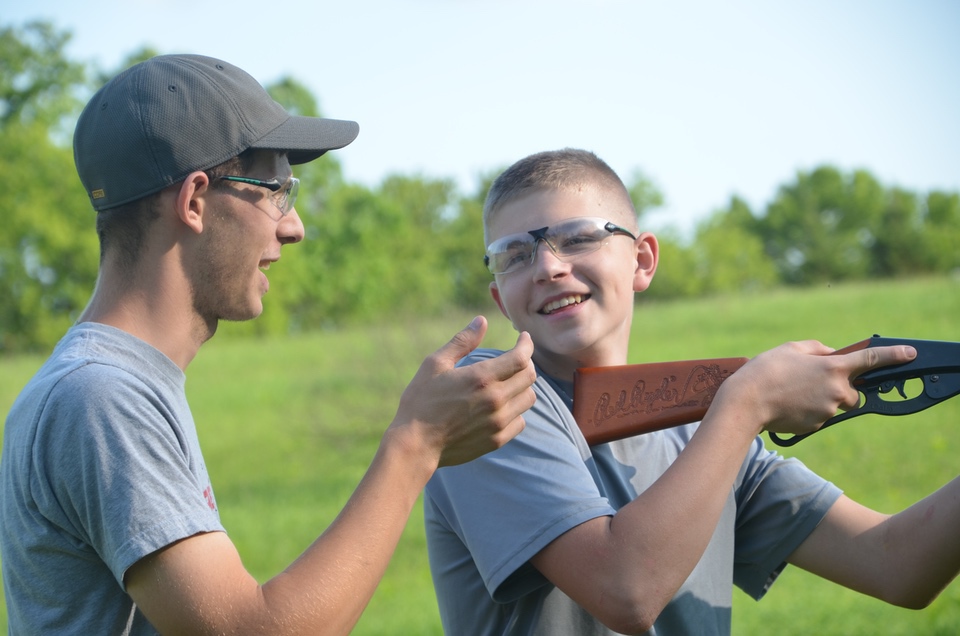 Fun Guns
When I was a kid, the 4th of July always involved fireworks – and guns. We had Dad's carbide cannon that we used to shoot soda cans across fields. We had BB guns we used on soda can targets. Or you might use buttons or small price tags or stickers as targets. But, the BB gun was the one we learned to use first. Its relatively low level of power makes it a good choice for kids new to firearms. With BB guns, eye protection is a MUST, but ear pro isn't. That means, you can talk with kids as they learn, and this is very helpful.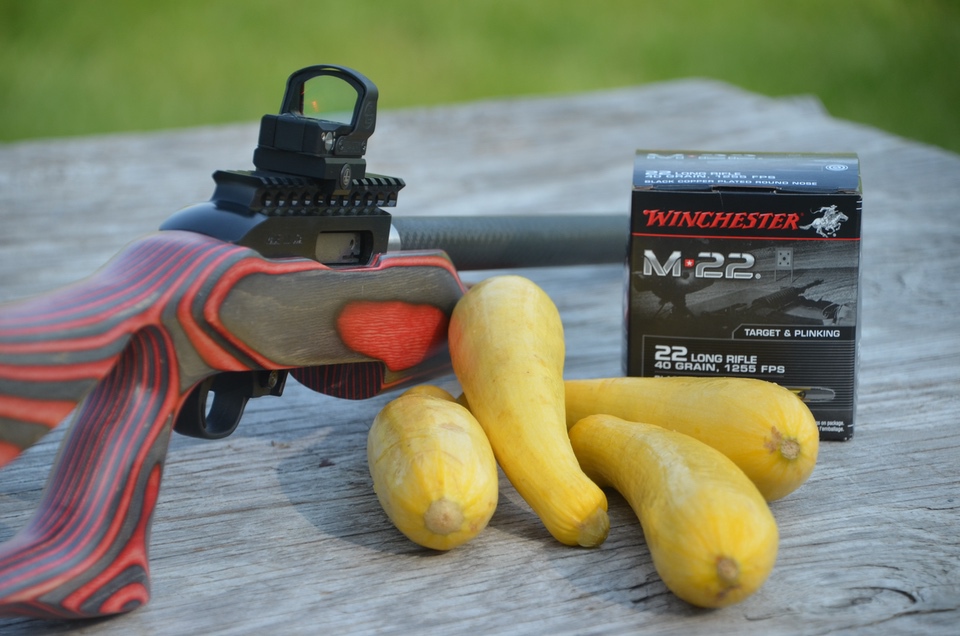 Serious Guns
One of the best ways for kids to learn is by seeing things. Seeing the power in a firearm can help instill a proper sense of respect for them. Watermelons, cabbage, garden produce past its prime are all great targets to show what a rifle or pistol or shotgun can do. Perhaps a little comparison by working your way up from BB gun, to a .22, or hunting rifle or concealed carry pistol can give your family a true understanding of why we need to respect firearms and learn about safety. You will need eye and ear protection on everyone here.
Technical Guns
While technically a "gun" is a shotgun or smooth-bore firearms, we can lump all guns into one general category, from Grandpa's shotgun, to potato guns, to a friend's .50 cal., or an unusual firearm that nobody ever saw before … these firearms make great 4th of July or picnic plinking guns.
Plinking is a great way to celebrate your freedom as an American when you can't light off fireworks due to fire-warnings or dry summers. My family also enjoyed shooting on camping trips to public land as teenagers. We were not able to use fireworks, and so we created our own "sounds of freedom" to celebrate Independence Day.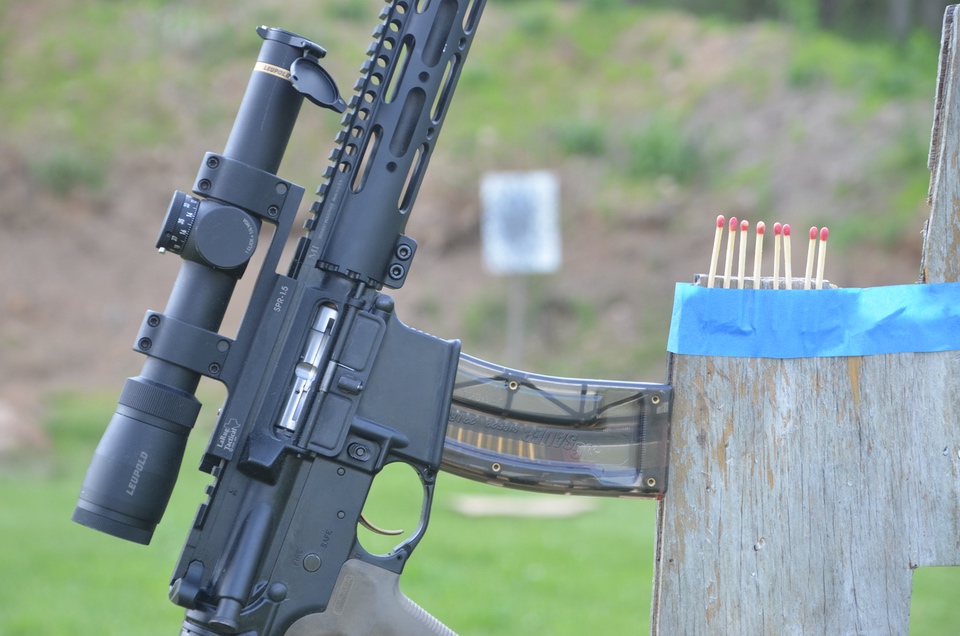 How to Plink
Designate adults or experienced teenagers as safety officers and tell anyone shooting that they need to work under the designated range safety officers' supervision.
Allow a family member who isn't 100% sure about shooting to be the official videographer or photographer. Set the new photographer up with slow-mo on the iPhone so your family's plinking fun can be recorded in an interesting way, and provide them with eye and ear pro.
Bring FUN targets: 2 liter bottles, vegetables, paint cans … things that can make a splash or show.
Have older kids demonstrate for younger kids, or even youngsters who are capable and confident demo for that great aunt who's never wanted to fire a gun. Share the accomplishment of understanding how to use a tool made for personal safety.
Have a contest with a prize. Who can shoot the best bullseye shot or can? Make it a family bragging-rights' event. Encourage ladies and pre-teen divisions by making special trophies with meaning. I know one mom whose family rotates possession of an heirloom shotgun during such family events.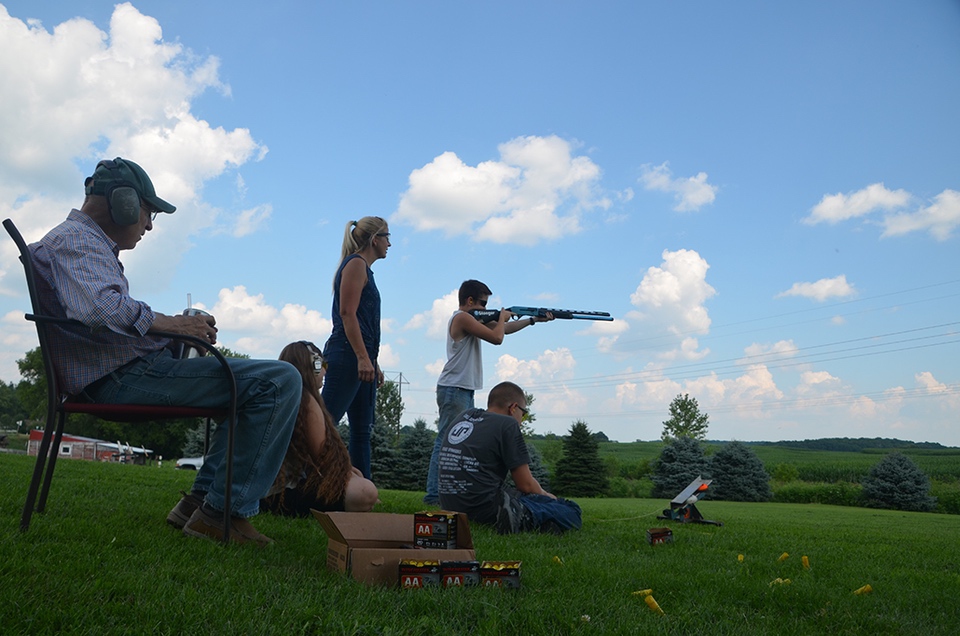 Families that Shoot Together Make Memories Together
Why do this? Why plink? Aren't guns serious business? It's OK to take firearms out of the hunting or self-defense made and share the joy that can be found with them with your family and friends. I'm not suggesting you downplay their power; rather, show it – in real life. Engage kids, make it something they'll remember. Make learning the rules of gun safety something they don't have to think about or stress over. Teaching kids, even young ones, that they need to know their target and beyond will impress on their young minds and make them and those they connect with in life more respectful of firearms. Plinking gives new shooters a chance to take on real responsibility. So go instill responsibility one soda can shot at a time, and have fun.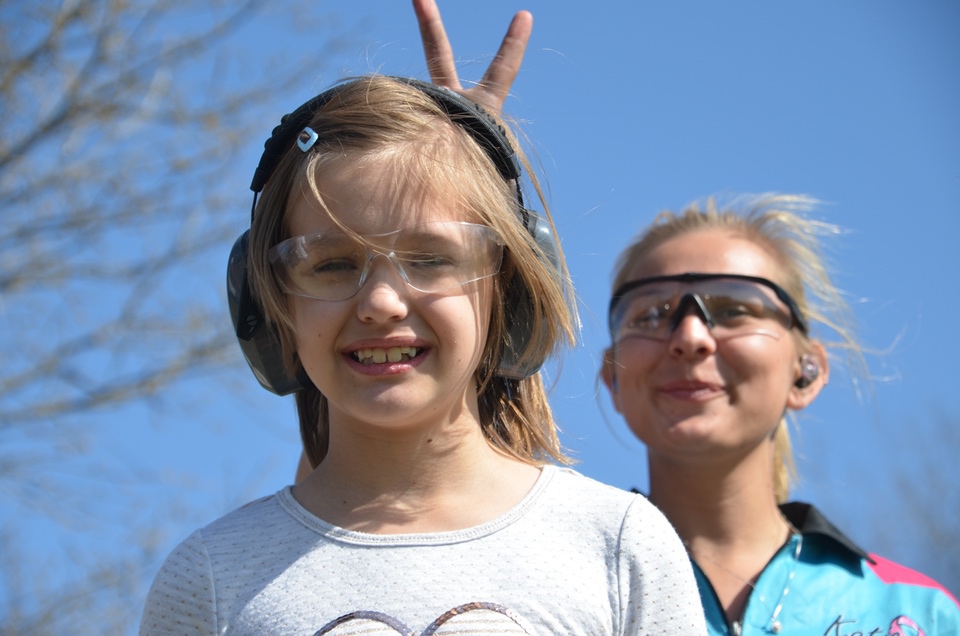 Resources for your plinking party:
Targets: Can be printed from here & here is a page with tiny star targets, great for .22s.
Eye Pro: Some of the most reasonably priced safety glasses you can still see through.
Ear pro that fits everyone: Foam plugs from 3M that are very effective.
About Becky Yackley

Becky Yackley primarily competes in 3 Gun, USPSA, Bianchi pistol, but has competed in shooting since 1989 in disciplines from service-rifle, to NCAA Air Rifle and Smallbore, air pistol and a little bit of long range rifle. She shoots guns and cameras at competitions around the country, and writes in her fictional spare time. Her writing can be found here The WON in her column titled "Not a Soccer Mom" and sponsored by Jagemann Sporting Group, as well as Guns America and Gun World. View all posts by Becky Yackley →