Meet Andrea Bogard: Syren Pro and Shotgun Instructor
Andrea Bogard, aka Andi, is a NSCA Level 1 Instructor based in Northern Michigan. She started shooting pistol competitively at 12. She travelled and participated in IPSC, IDPA and bowling pin matches for 4 years. At 16, she was introduced to the shotgun sports. At age 18 and 3 months, she became the youngest NSCA certified Level 1 instructor at that time.

Sponsored by Syren USA
Since then, Andi has taught extensively the fundamentals of the shotgun sports in both individual and group settings. Andrea has written and published multiple articles within the sporting industry, as well as a thesis in college on "Women in the Shooting Sports." She owns 4 businesses in Traverse City, Michigan: Northern Art Photography, focusing on weddings; Life Outside the Booth, a photo booth available for events; Life Afield, all things sporting; and Life on Target, following Andrea's Adventures and offering instruction.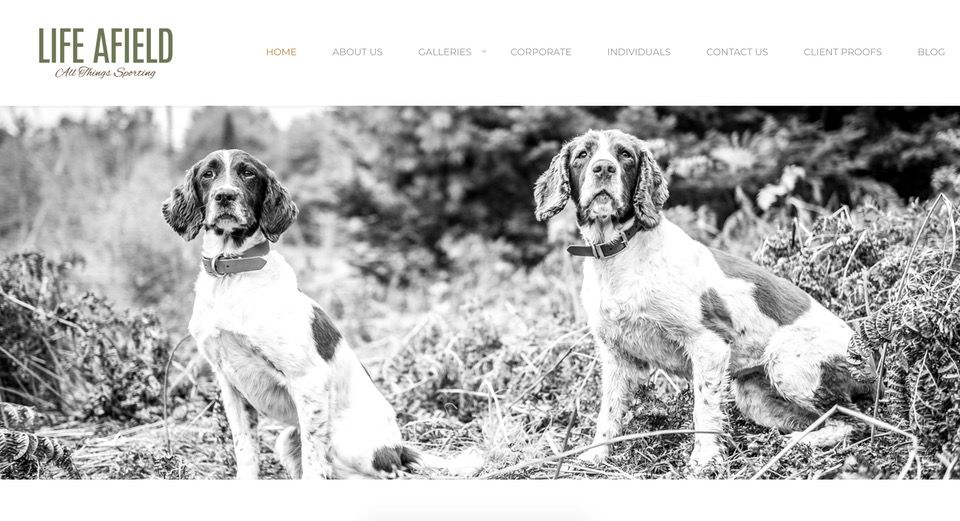 Andi is on the promotional staff for Syren. In addition, she is an avid hunter and is on pro-staff or pro-incentive program for multiple companies. Check out her personal site and blog. Her writing and imagery have been published Sporting Clays magazine, Retriever Journal and Upland Journal.
In her free time, Andi can be found with her husband, 2 boys and their labs enjoying all the amazing things Northern Michigan has to offer.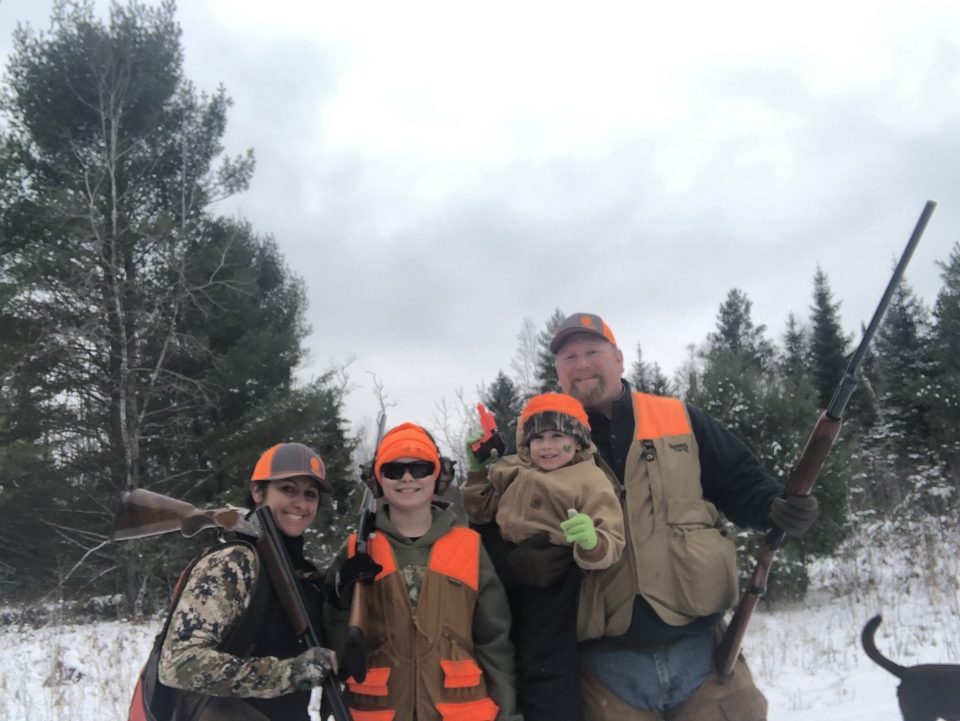 I asked Andi to describe why she has chosen to shoot Syren's shotguns. You'll see why, in her essay below.
Why Syren Shotguns Fit Me
Who likes compromise? I don't, but it's a necessary evil in most areas of life. Thanks to Syren, my shotgun is not one of them. Syren makes a gun that gives me with every feature I want, and none that I don't. It fits perfectly, shoots flawlessly and looks gorgeous.
The best part? Syren makes something for every pursuit across a broad range of investment levels. Are you a registered trap shooter? Recreational sporting clays enthusiast? Waterfowling fanatic? Avid upland hunter? Or, maybe you do it all and more?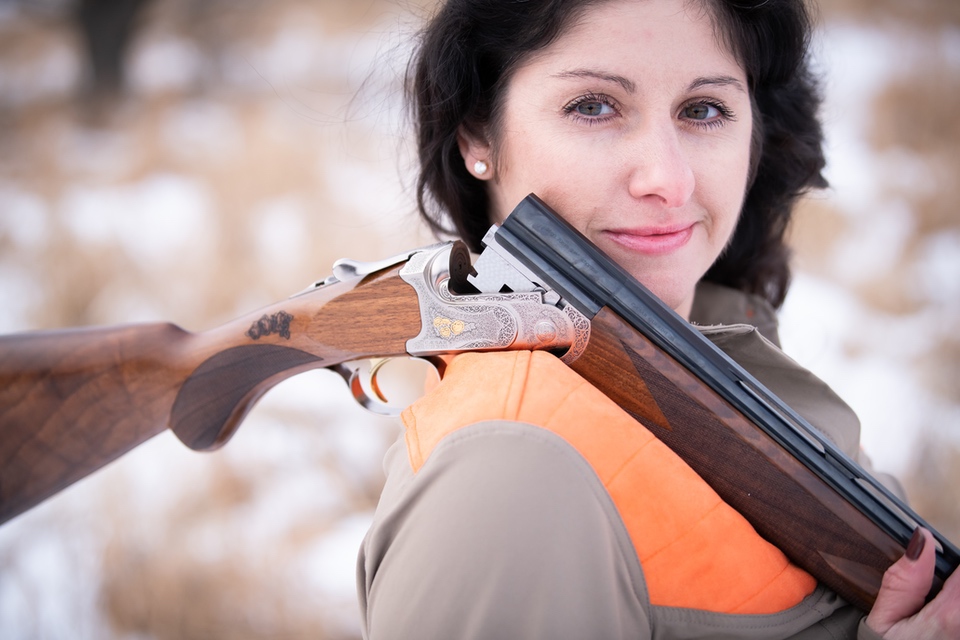 Have you ever picked up a shotgun and felt that you had just found the artillery-spewing extension of yourself? The second I picked up the Syren Tempio Light in 28 gauge, I knew I had found the "Andrea version" of a shotgun.
The Tempio Light has a high comb, shortened length of pull, shortened length of grip, slender fore-end and lightweight, yet smooth-swinging, barrels. Weighing in at a spectacular 5 pounds, 5 ounces, the 28-gauge Tempio Light is a powerhouse of a field gun in an elegant little package.
The Syren Tempio Light is available in several configurations, based on what you are looking for. I have the 20/28 2-barrel set. This is comprised of the following components:
1 stock/receiver assembly (this is configured in a 20-gauge receiver platform and utilized for both gauges).
1 – 20-gauge barrel and fitted fore-end with 5 chokes
1 – 28-gauge barrel and fitted fore-end with 5 chokes
Hard case, slip covers and appropriate choke wrenches
Now, I am an intuitive, creative, artistic, occasionally emotional and flamboyant person. Those traits don't go out the window when it comes to buying guns. For those that want details: specs, ounces, inches, checkering density and other options, click here for the website. For those who don't make purchasing decisions that way, please keep reading.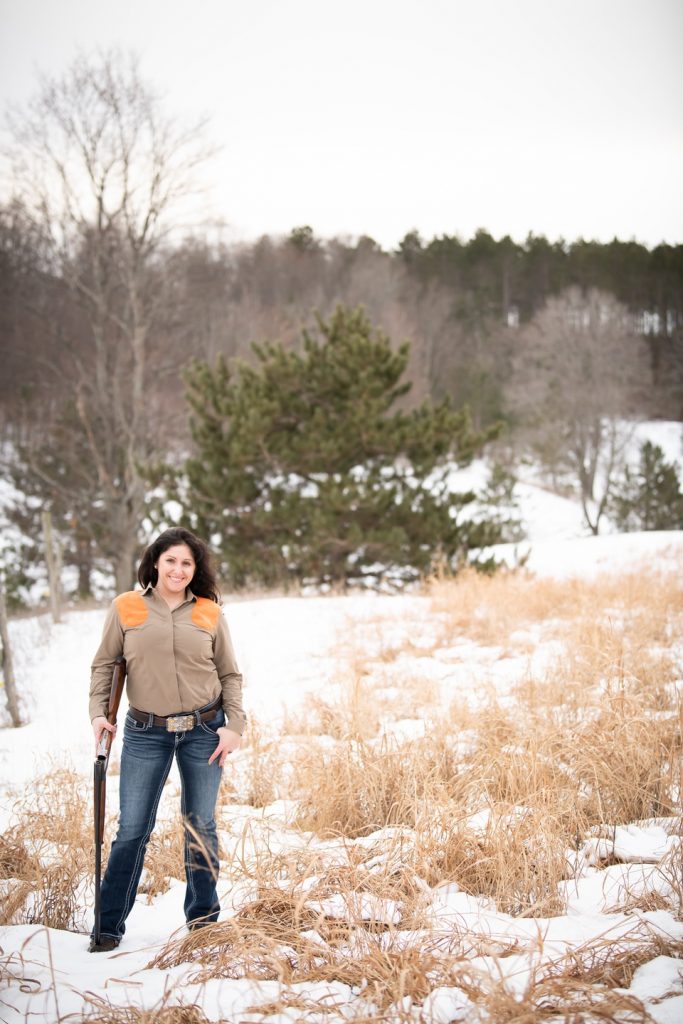 A hunting or shooting instrument can be a highly personal thing. I name my guns, bows, taxidermy, cameras and vehicles. My guns are companions both in the field and on the range and are cherished as such.
Do you recall the first time you met your best friend? I do. I also recall my first round of sporting clays with my Tempio Light. It will be etched in my brain for a long time. It was a hot Saturday afternoon in August. My husband, sons and I decided to take advantage of a free Saturday and go shoot at a local clays course.
I remember lovingly putting her together and setting her in the gun rack in our Polaris Ranger. I loaded the snack-laden Yeti into the bed and hung the bag of matchbox cars in the back seat. These 2 items are an absolute must when shooting clays with an 11-year-old and 3-year-old along for the ride.
The first station was a smooth, 30-yard crosser, perfectly highlighted by a gorgeous blue sky. "Pull!" She [my shotgun] came up smoothly, in a textbook mount, resulting in a glorious explosion of orange particles against the blue sky. The color contrast was intensified by my vermillion shooting glasses. Ok, so far, so good. The next shot resulted in a similar outcome. And the next, and the next, and the next.
A few stations later, I leaned against the tailgate and watched my toddler excitedly pull (all the wrong birds) for his brother and contemplated my last several shots. I have been shooting shotguns for just shy of 2 decades. I have never picked up a shotgun that fit as well as the Tempio Light did "right off the rack" or "out of the box."
I am barely over 5 feet tall, so I have had guns fit to me. I have had extensive stock work performed on many of my shotguns. I have had triggers worked over, cast evaluated, drop altered and length of pull changed. I still haven't shot those guns as effortlessly as I do my Tempio Light. It is an extension of myself.
So, why is that? Syren is a line of shotguns designed specifically for the female shooter and her needs. Is there a one size fits all formula for all women? No. But, Syren has developed a line of shotguns that gets most women within striking distance of an ideal fit and provides the platform and tools to make it the perfect fit.
Form and function, fit and finish, Syren has it all. Want to try one? Reach out and we can set up a demo. I can't wait to help you find the artillery-spewing extension of yourself! Check back for field reviews on the Tempio Light!
See the whole Syren product line at www.syrenusa.com
A note from Syren USA:
If Sporting Clays is your dominant game, we recommend the "Sporting" version of the Tempio, as the additional weight will be much better for "felt recoil" with shooting clay targets.
About Lynne Green

Lynne is on to her next adventure after over four years in Maryland with Caesar Guerini and Fabarm as the Brand Manager for Syren (a line of shotguns made for the ladies). She has attended dozens of demos and events and has been honored to get to meet and introduce hundreds of ladies and young girls (and lots of boys and men too) to all 3 brands and to shotgun shooting! Lynne has learned so much about shotguns – gun fit, eye dominance and mechanics – that shows her just how much more there is to learn. She now is doing marketing and branding consulting and also plans to stay active in the outdoor industry, do more hunting and sporting clays, shooting lessons and add some fly fishing to her repertoire. She'll be based in the Dallas Fort Worth area. View all posts by Lynne Green →