Nevada Foodies: Onion Stacked Elk Cheeseburgers
We all love to grill and some more than others, and while summer is a big grilling season several of us enjoy cooking out on the grill all year long. There is something celebratory about entertaining family and friends when you fire up the grill outdoors whether it's in the comfort of your own backyard, a public park, or a favorite hunting campsite.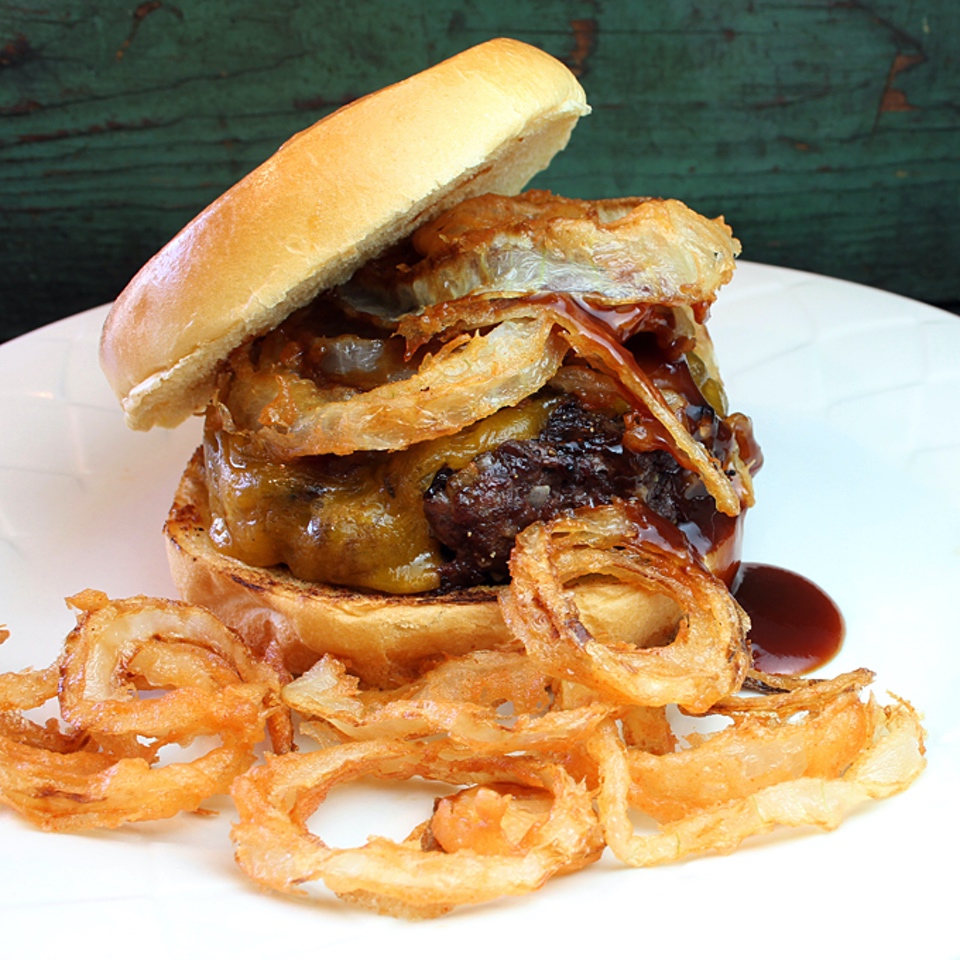 Some popular foods to grill include a variety of meats like elk and beef, vegetables and seafood, but hamburgers are the most popular of all foods when grills are fired up. And why wouldn't they be? Hamburgers are easy to make, relatively inexpensive and they just taste great. Not to mention, they are truly adaptable. You can add variations of condiments and toppings like I do in my Onion Stacked Elk Cheeseburger recipe.
For these burgers, I use two pounds of ground elk meat divided into 6 equal portions before forming the patties. To help the lean meat from sticking on the grill, I like to brush each side of the patty with olive oil before seasoning with salt and freshly ground black pepper. Since elk is best cooked to medium rare or medium, I cook these burgers for about 4-5 minutes per side and sometimes use a meat thermometer to measure the internal doneness. Then I top each one with a slice of cheese and a stack of golden fried onions.
Place the onion stacked elk burgers between a hamburger bun and then pour your favorite barbecue sauce over the top and you'll find another reason to get fired up about grillin'.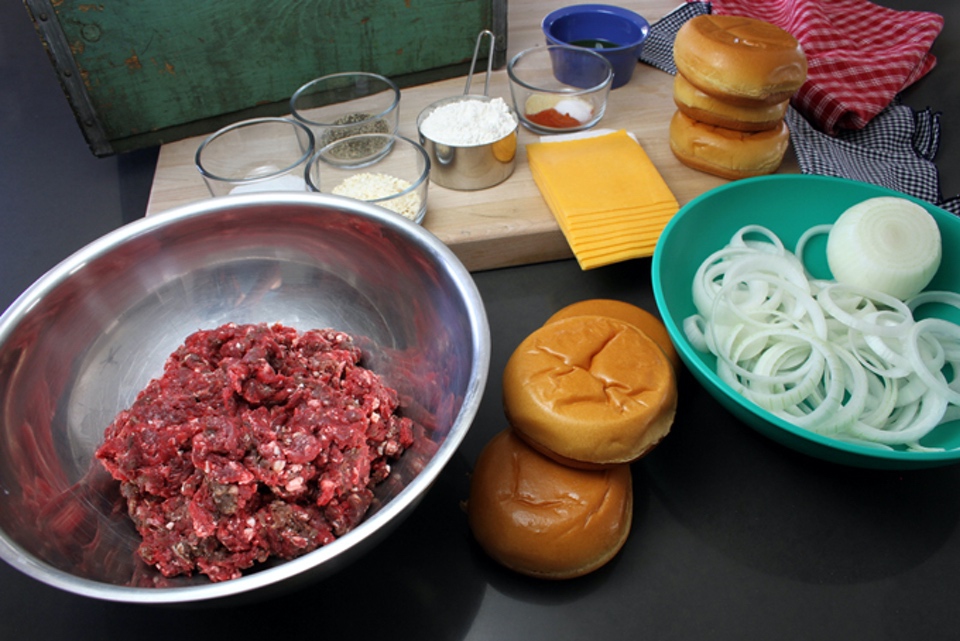 Onion Stacked Elk Cheeseburgers
Burgers: 6
Preparation Time: 30 minutes
Cooking Time: 30 minutes
Ingredients
2 pounds ground elk
1/4 cup dried onion flakes
2 tablespoons olive oil
Kosher salt
Freshly ground black pepper
6 slices mild cheddar cheese
6 hamburger buns
Barbecue sauce
Fried Onions
2 sweet yellow onions
1 cup flour
1/4 teaspoon baking powder
1 cup water
1 teaspoon paprika
1 teaspoon garlic powder
1 teaspoon salt
Canola oil
Preparation
In bowl, combine the dried onion flakes and ground elk. Divide the meat into 6 equal portions and form patties. Brush both sides of the patties with olive oil and season with a pinch of salt and pepper.
Continue reading the recipe Onion Stacked Elk Cheeseburgers from Nevada Foodies here.
About The WON

The Women's Outdoor News, aka The WON, features news, reviews and stories about women who are shooting, hunting, fishing and actively engaging in outdoor adventure. This publication is for women, by women. View all posts by The WON →