Project ChildSafe: 2019 NRA Annual Meetings and Exhibits
At least 81,283 like-minded individuals gathered in Indianapolis, Indiana, for the 148th NRA Annual Meetings and Exhibits held in April 2019.

Sponsored by the NSSF and Project ChildSafe
More than 800 exhibitors displayed their guns, gear and other products on 15 acres of the Indianapolis Convention Center.
2019 NRA Annual Meetings and Exhibit
Every morning before the exhibit halls opened, a person or group sang the "National Anthem" of the US. As soon as the first notes came over the speaker system, those deep in conversation removed their hats, turned toward a flag and put their hands on their hearts. The lovely young lady in the photo below sang the purest form of the song I've ever heard.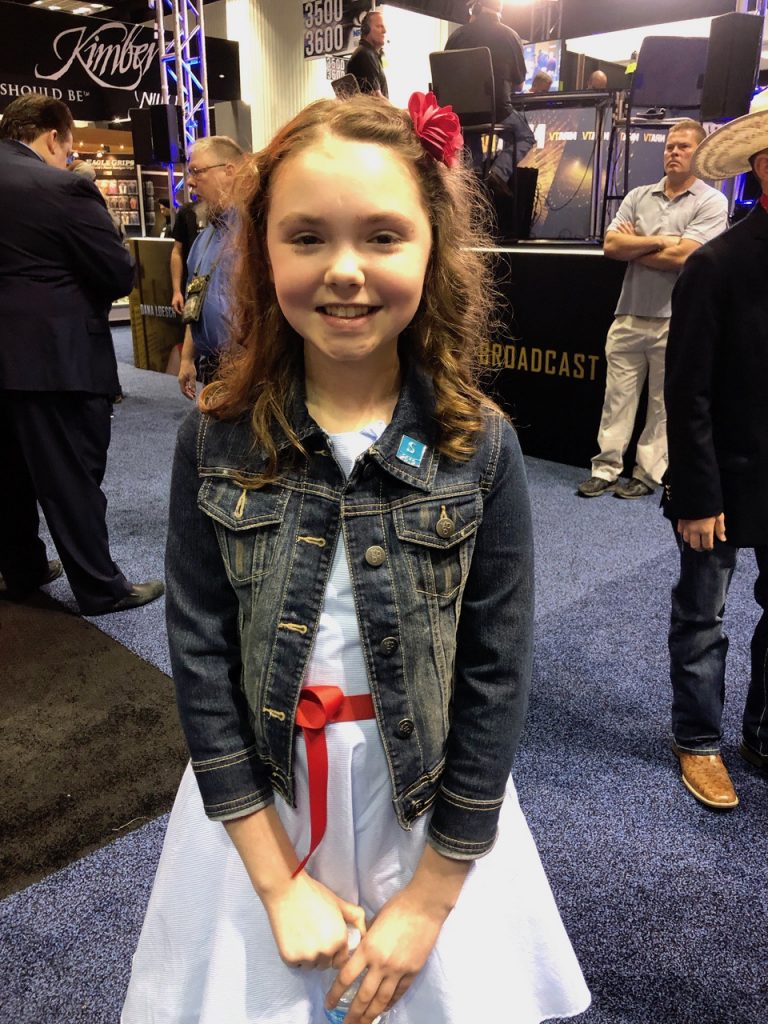 While perusing the various booths, I found some rather interesting firearms in the exhibit hall that quickly caught my eye.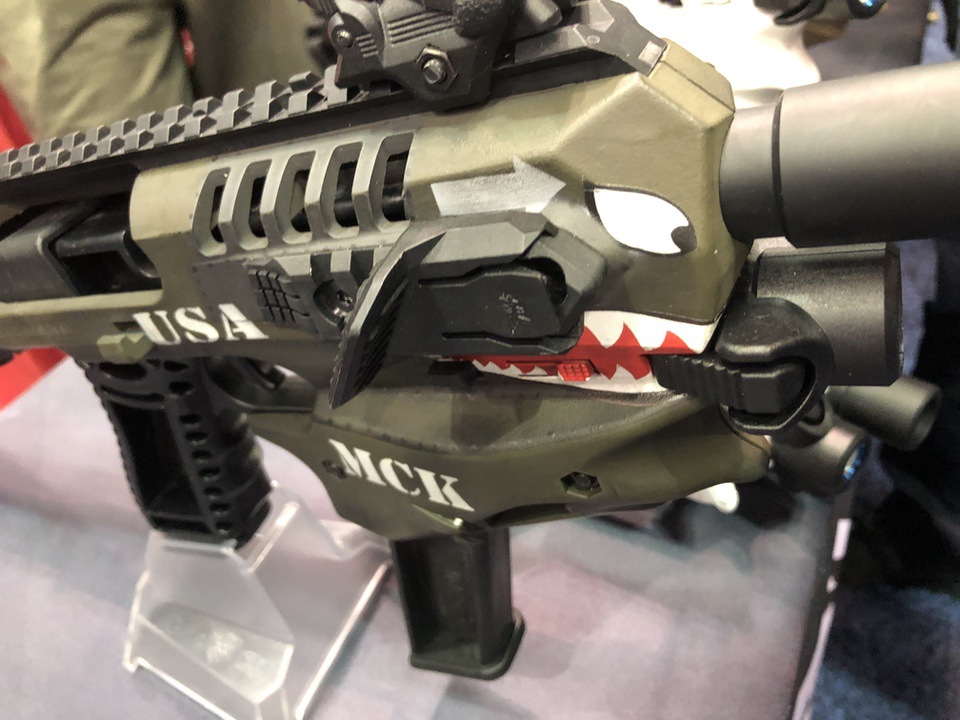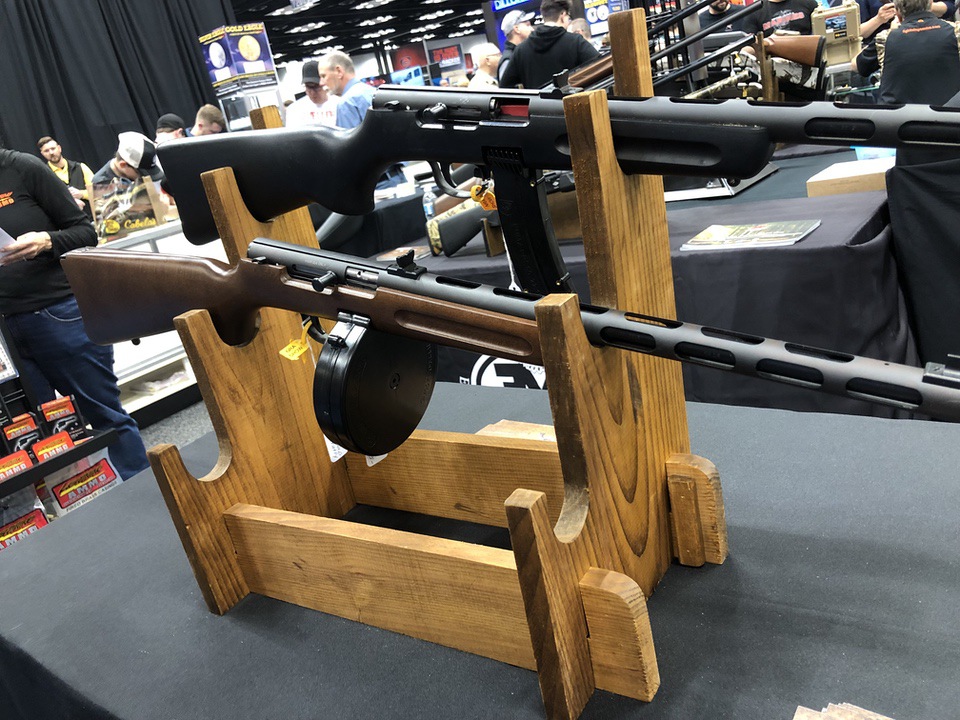 For those who need to safely store and manage more than just their firearms, Pendleton designs customized safes for all your valuables.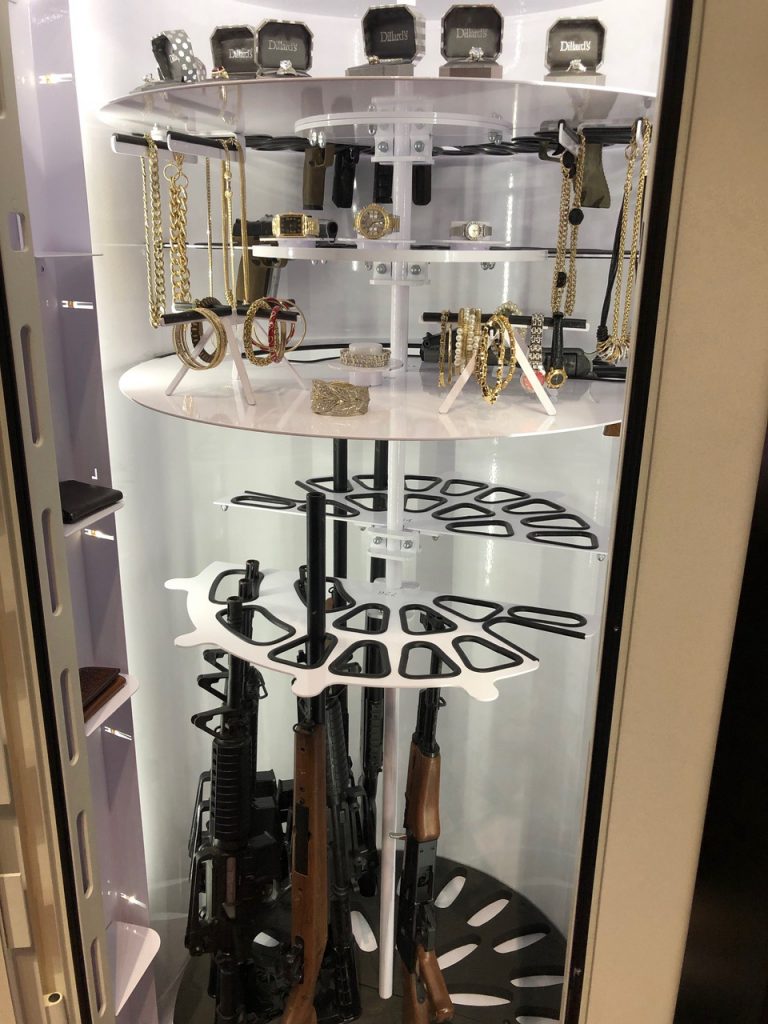 If you already own a safe and just need a little help getting it organized, Gun Storage Solutions carries numerous products that increase space allowing more valuables to be stored.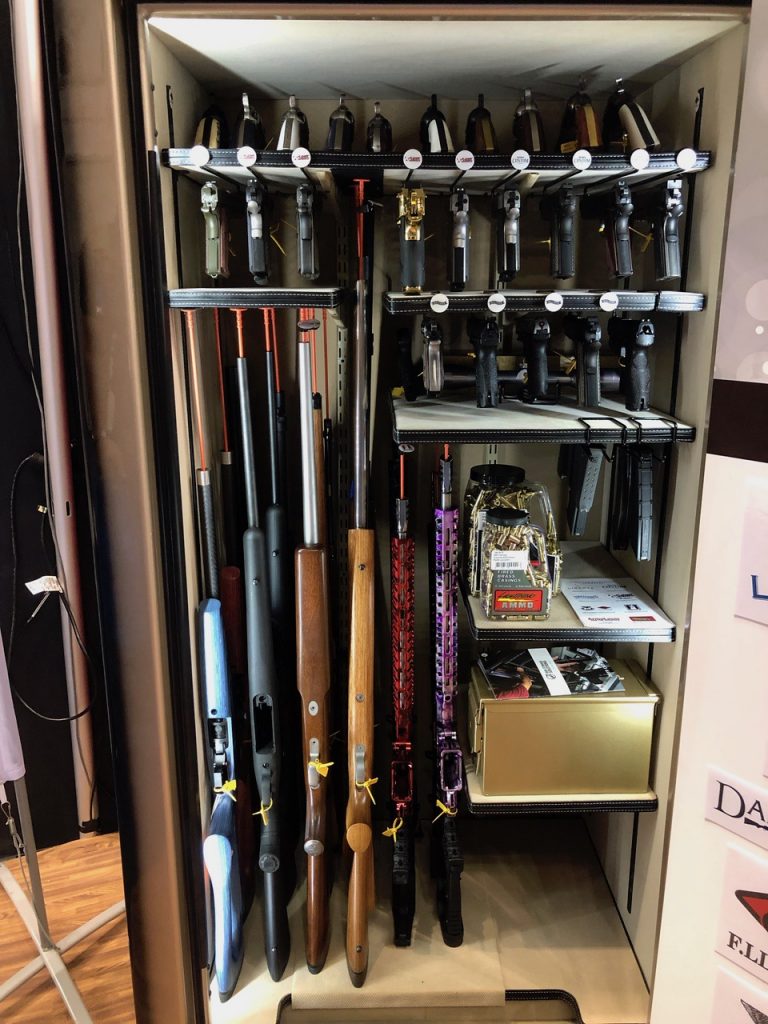 I ran into 2 unique ladies several times throughout the weekend. These sisters, both wearing their pistol earrings, had the energy and enthusiasm of 20-year olds.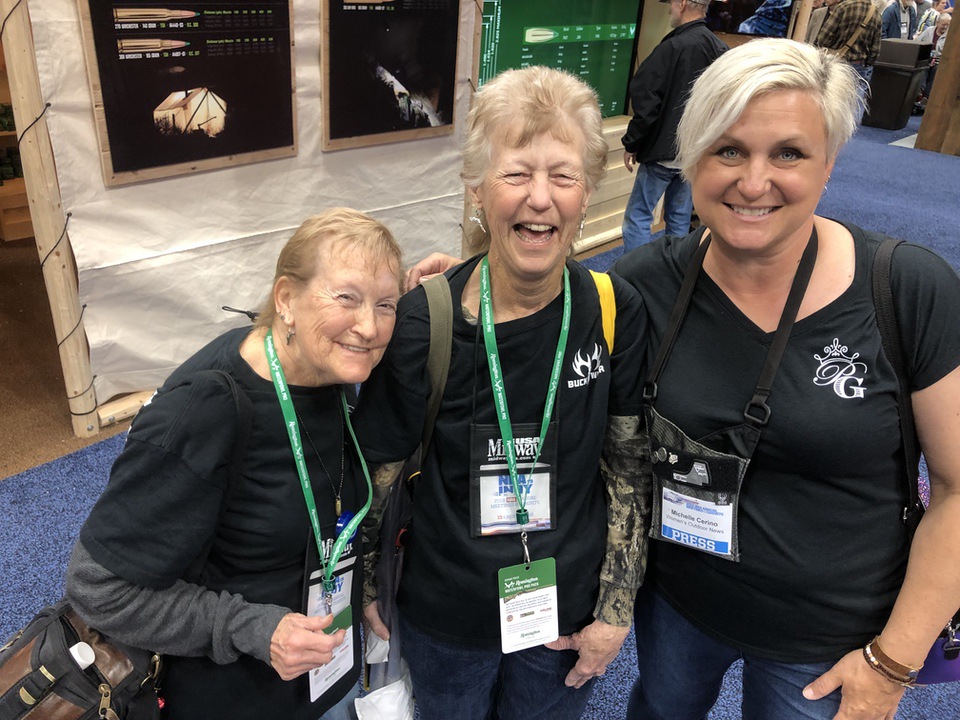 For those young and old who wanted to get in some trigger time, Pyramyd Air Gun Range was the perfect place to visit. It offered more than 20 shooting stations to choose from, with numerous targets in all shapes and sizes to engage.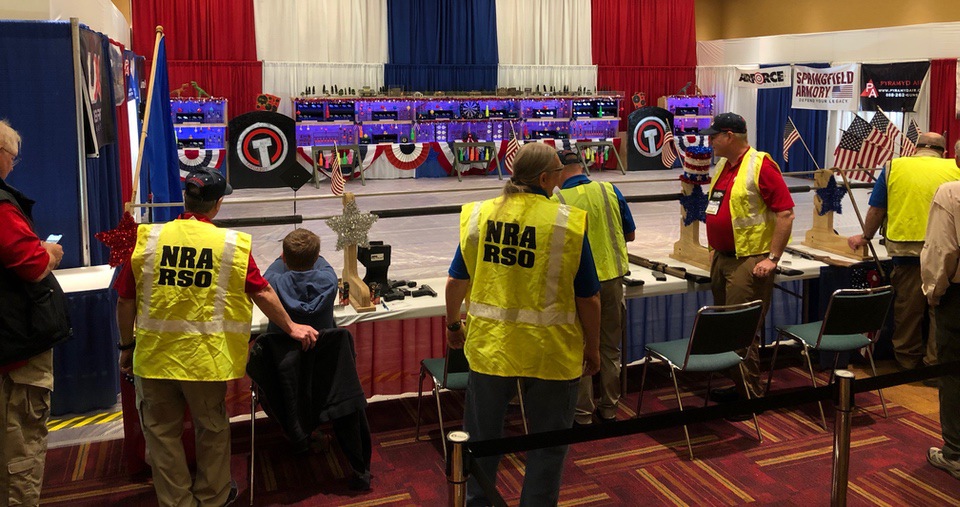 There were many other events to attend besides just visiting the exhibit hall: luncheons, dinners, seminars and workshops. Throughout the weekend, the NRA Country Sound Stage showcased 18 musical acts with autograph signing and even daily prize giveaways. As for the youngsters, Sunday was NRA Youth Day, which included a scavenger hunt throughout the exhibit hall and a room full of interactive activities, snacks and door prizes.
In 2020, the NRA Annual Meetings and Exhibits will take place in Nashville, Tennessee, on April 16 through 19.
About Project ChildSafe
Project ChildSafe is the largest, most comprehensive firearm safety education program in the U.S. It was developed by the National Shooting Sports Foundation, the trade association for the firearms industry, and is committed to promoting genuine firearm safety through the distribution of safety education messages and free firearm Safety Kits. Kits include a cable-style gun-locking device and a brochure (also available in Spanish) that details safe handling and secure storage guidelines to help deter access by unauthorized individuals.
What more Project ChildSafe videos here.

About Michelle Cerino

Michelle Cerino, aka Princess Gunslinger, first entered the firearms industry in 2011 as co-owner, president and trainer at a national training company. She immediately began competing in both 3-Gun and NRA Action Pistol, becoming a sponsored shooter. Michelle is currently a columnist and Managing Editor of Women's Outdoor News, as well as owner of Pervenio LLC. She also manages social media for Vera Koo and GTM Original. Michelle encourages others to step out of the comforts of home and explore. View all posts by Michelle Cerino →