How to Become a Public Speaker and Influencer
More than 20 years ago, my husband, Carlos, and I attended a self-improvement seminar. Probably 100 people were there, and we were all asked to stand up and say what we were afraid of.

In an interesting twist, my fear was standing up and speaking to a room of people.
One by one, people raised their hand and spoke. I studied how each person handled their turns speaking and made notes on their delivery. I decided I was going to force myself to stand and speak.
In the end, it wasn't so bad.
I believe you should practice what you preach, and something I always say is you should push yourself outside your comfort zone, face your fears and challenge yourself.
Lately, I have been doing a lot of that.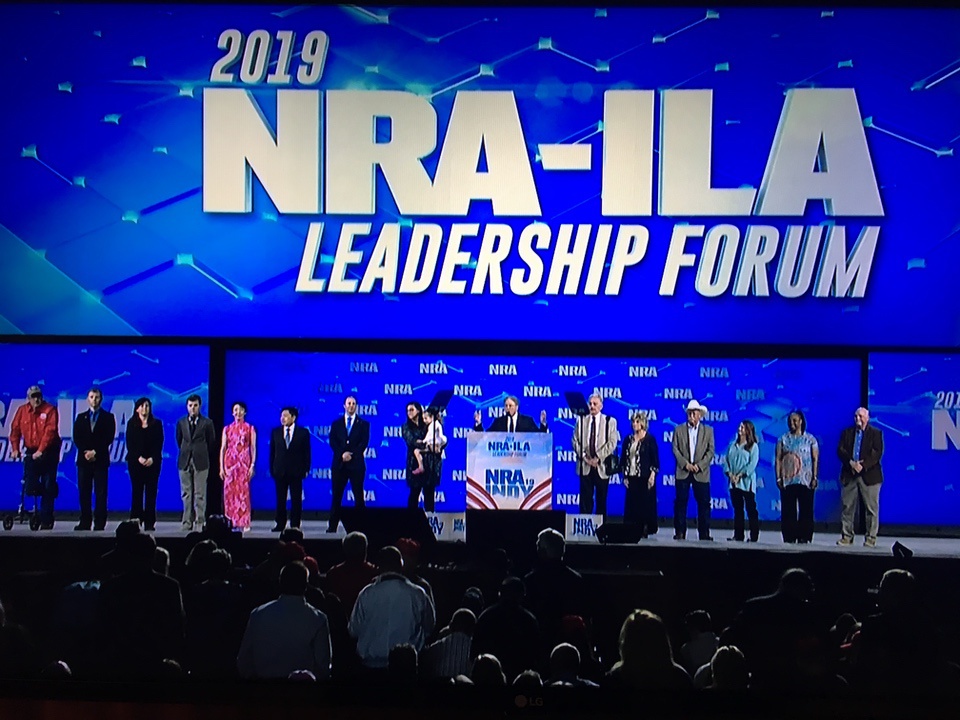 In April, I was among a group of people called on stage and recognized by NRA CEO Wayne LaPierre during the organization's annual meeting in Indianapolis. Afterward, I was asked to talk and interact with shooters at the NRA Women booth during a mix-and-mingle event. And in late June, I will be filmed as one of the mentors for the NRA Women television program "Love at First Shot," which highlights new recreational or competitive female shooters and tailors its episodes to educating and promoting women in the shooting sport.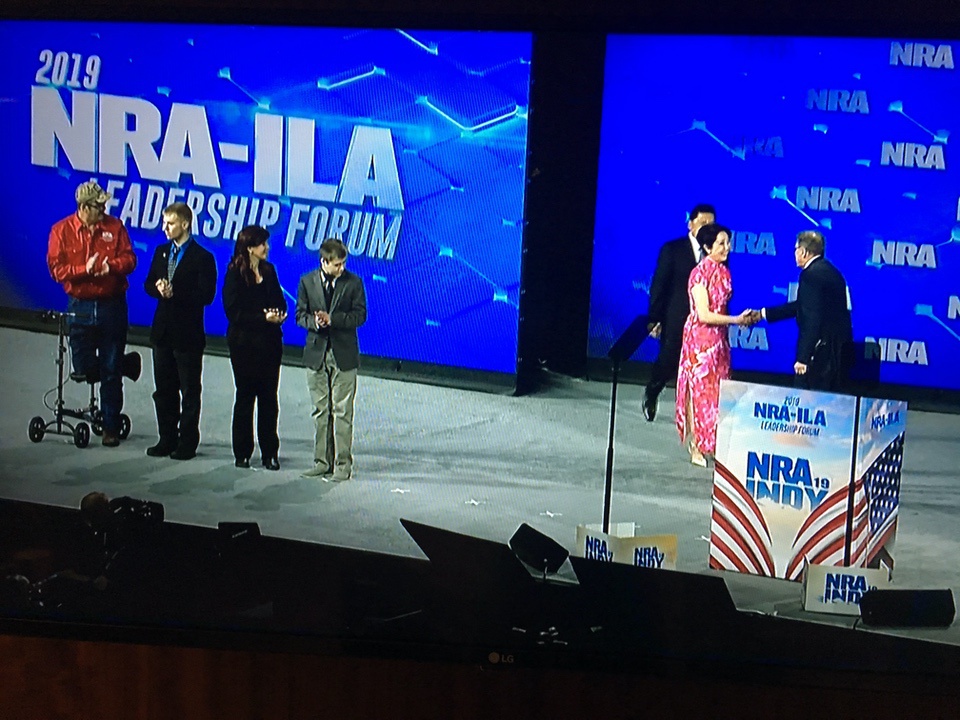 None of this falls within my comfort zone.
There is a reason I have been drawn to solitary sports throughout my life. They suit my personality. I embrace the internal struggle that solitary sports bring.
That said, I have benefited greatly from interactions with other shooters over the years. However, I am much more comfortable being the student than the teacher.
I have known this for a long time.
Carlos and I lived in Singapore for a time while I was in my 30s. The company Carlos worked for moved us there.
I wanted something to do to pass the time, so I got a job teaching at the art institute in Singapore. I majored in art in college, and I spoke English and Mandarin – 2 of Singapore's official languages – so the institute gave me the job, not knowing that teaching did not suit me.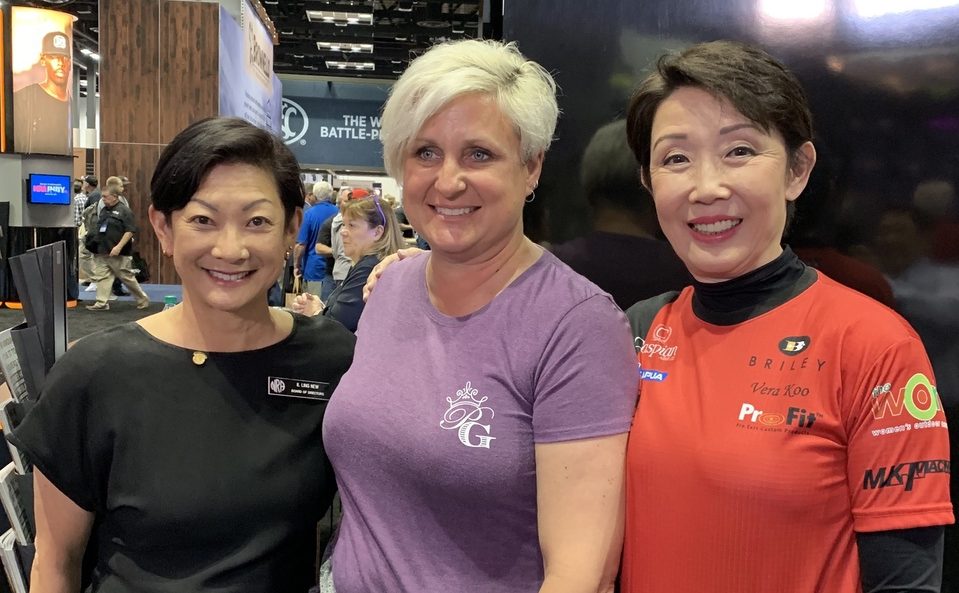 I taught for 3 months and gave everything I had to my students. At the end of that stretch, I felt totally drained, like a shell of myself. I did not know how to replenish.
After those 3 months, the school board offered me a full-time job as an instructor for illustration class. I turned it down, because I felt empty, with nothing more to give.
With age comes perspective and wisdom, though.
So, now that I am being asked to take on a role as an ambassador and mentor within the shooting community, I challenged myself to accept this as an opportunity.
I still do not feel entirely comfortable in this role. But as I learned at that self-improvement conference I attended with Carlos, what you fear is rarely as bad as it might seem.
I must remember that when I am asked to speak in a mentor capacity at an event, it is not necessarily for my benefit. It is because the event organizer believes I have some insights or wisdom that could be valuable to other shooters, particularly younger shooters.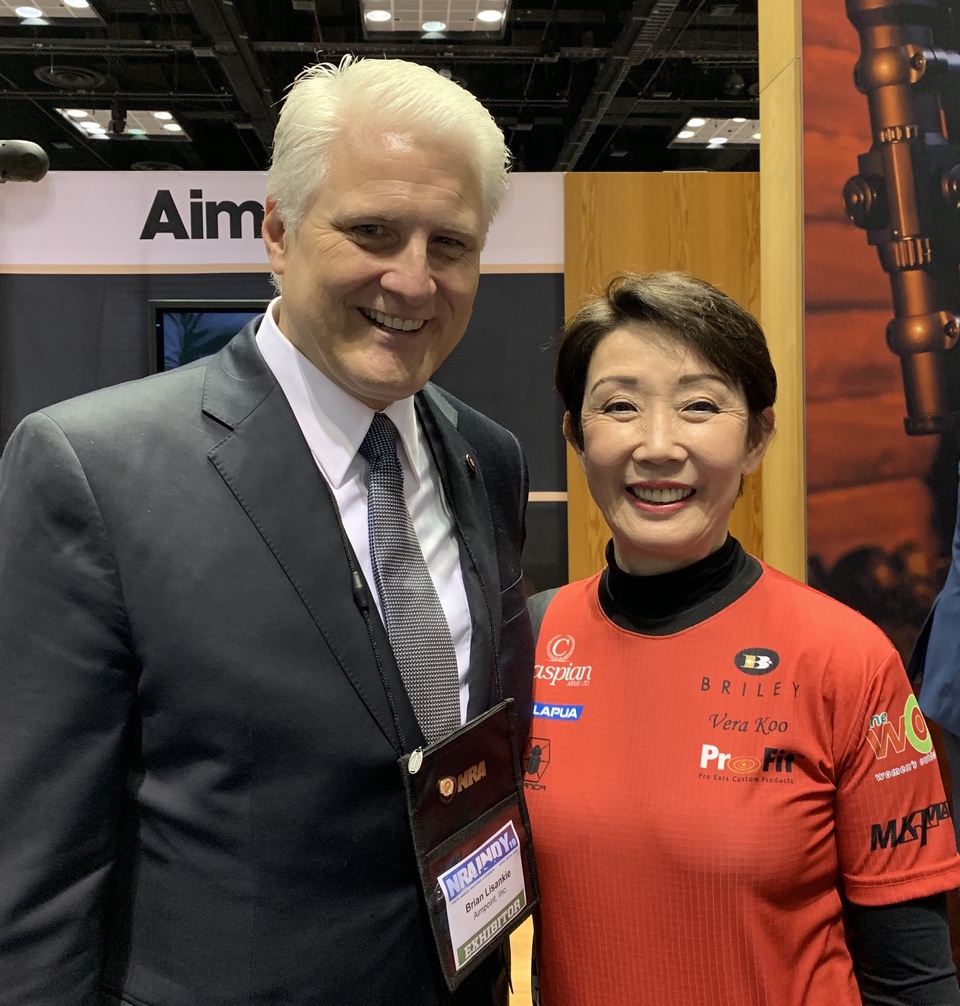 I know how important it is for women to support other women in the shooting sports, so if I can even have a small positive impact on another female shooter, then it is worth it to push myself out of my comfort zone.
During the mix-and-mingle, I felt fine once I started talking. A lot of women stopped to listen to what I had to say, and I could tell by the look in their eyes that they were engaged and absorbed the information. So, I just kept on talking.
I shared 2 things that I believe are so important to being successful, and that money cannot buy: You need to have the belief that you will be able to overcome any obstacles or crisis you encounter. It might not be immediate, but with the right mindset and a refusal to be kept down, you can recover from any hardship. Secondly, anything you want in your life, you will be able to achieve it – if you believe you can do it, set goals for yourself and work confidently toward attaining your aspiration.
When NRA Women asked me to appear on "Love at First Shot," I did not feel like I would be a natural for the role.
My audience soaked up my words. Many younger shooters wanted pictures with me. I thought, why would anyone want a photo with me? But I complied.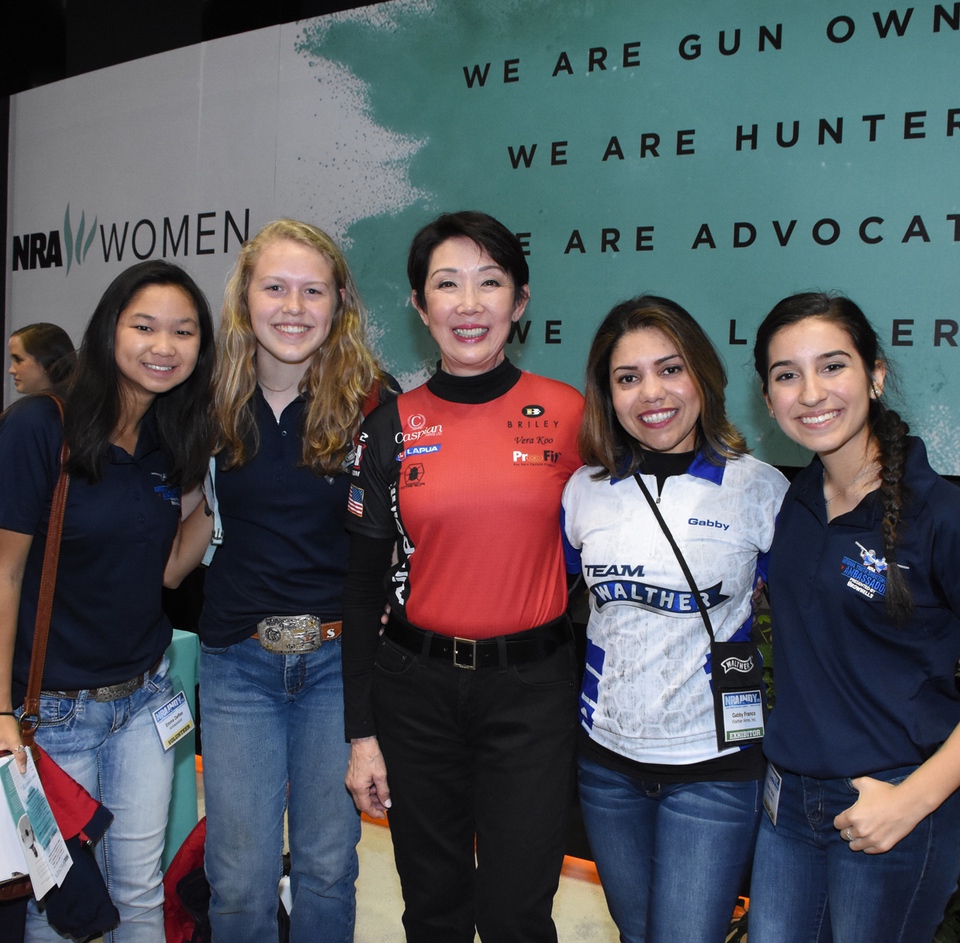 I was blessed throughout my career with good mentors like Jim O'Young, Mickey Fowler and Ichi Nagata. My time learning from them came after I was a diligent student at the community college where I learned to properly handle and shoot a gun.
I am a hard worker. I listen. I do my homework. I am committed to practicing my craft.
All those qualities make me a good student.
Now, in an unlikely turn of events, I find myself being asked to be the mentor. I think the ability to teach is a natural gift, one that I believe that I do not have.
Nonetheless, I want to remain useful, even though I am 72-years old and I am retired from competitive shooting. It is my turn to be a mentor and an ambassador.
I thrive on pressure and deadlines. I need something to keep me going, to keep my interest. I need something to work toward.
Most importantly, I never want to be someone who succumbs to her fears. You feel better after you stand and face them.
About Vera Koo

Vera Koo is a first-generation Chinese American woman. She's a wife and mother, author, entrepreneur and retired competition shooter. Along with two published books -- "The Most Unlikely Champion" and "Wisdom and Things: Essays From an Unlikely Champion" -- she writes her column, Vera Koo, at "Women's Outdoor News." View all posts by Vera Koo →