A Look at What's Inside a Teen Shotgun Shooter's Range Bag
Something I've learned the hard way through competing and hunting is that preparation is extremely important. Whether you're on the professional sporting clay circuit or a pheasant hunt of a lifetime in Kansas, it's no fun to reach in your range bag and discover that you've forgotten your shotgun chokes or your warm gloves. The little things, such as an extra bottle of water or sunscreen, are the things that are just as important as your gun. So, what do I pack in my range bag to be ready for my competitions? I have a list I go over every time I prepare for that local sporting clay shoot or the once-in-a-lifetime hunt. Here's some of what's inside my shotgun shooter's range bag.

Inside a Teen Shotgun Shooter's Range Bag
Good Luck Charms
I start with the essentials. Which, well, isn't a lot like other shooters. The first thing I bring is a small, black satchel full of different unusual plants and small rocks I find on the range. Along with the satchel is a chunk of Rose Quartz, that I always put in my Proper Jane vest pocket for good luck. These things are to me like a basketball player and not changing socks; it fuels my superstition that those items will help me hit that last target that helps me win the tournament! I also pack every tool I need just in case my gun was to break. I have a certain pocket for my gun cleaning rag, oil, grease, plenty of Allen wrenches, screws and miscellaneous gun parts. The pocket on the other side is for my CZ All-American Chokes.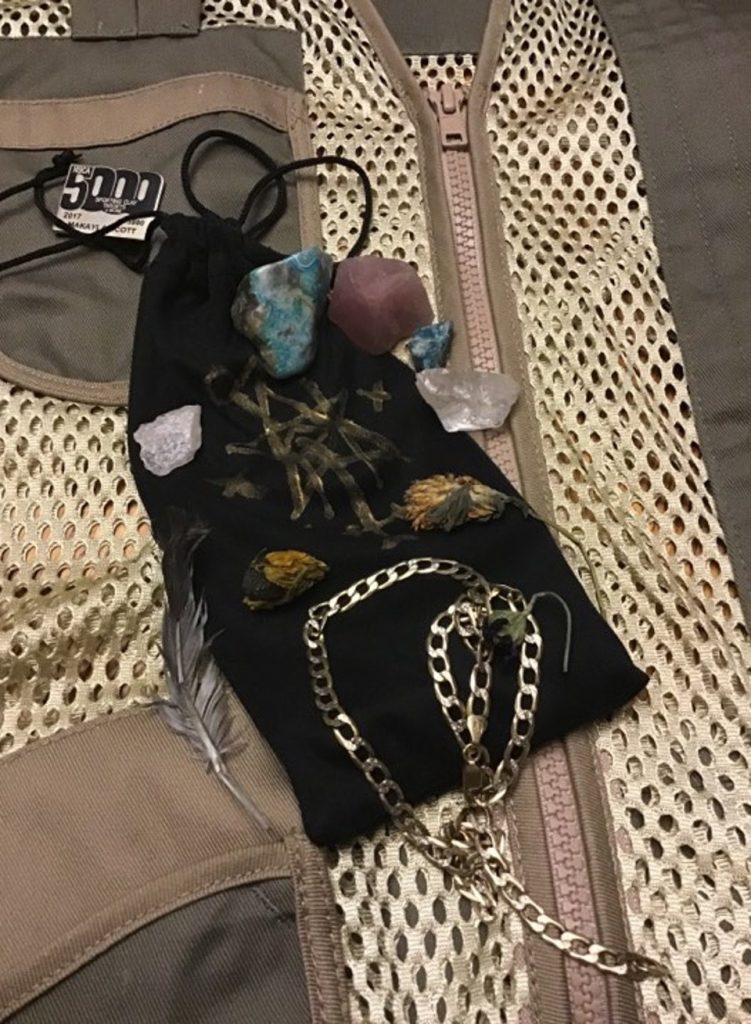 Ammo matters in a shotgun shooter's range bag
My choice of ammunition is Aguila Shotshells. I pack different types for each competition, depending on the discipline. I always carry 100 rounds plus an extra box, in case I have a misfire or if I just want to shoot more! Aguila offers a wide variety of shells for every shotgun discipline. My personal favorite is the 8-shot, 1200 load.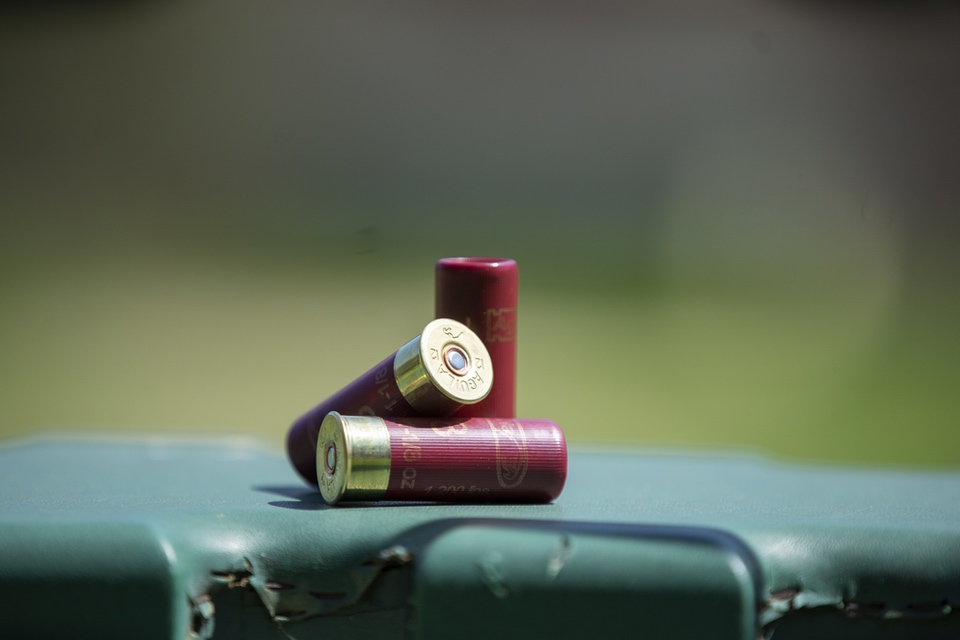 Mother Nature
I always pack for every element, no matter where I'm going or what season. Too many times, my dad and I drive hours to a place that is supposed to be warm and sunny. Once we get there, it's either rainy, cold, or snowing so much you can only hear the pheasant flush, and I refuse to quit shooting because of a little storm. I keep 2 pairs of wool gloves in the side pocket of my bag. I also pack my USA Shooting rain jacket, which keeps me dry and is thin enough for me to be able to feel my gun against my shoulder. I include 2 different shooting towels with me – one on my vest and an extra, just in case.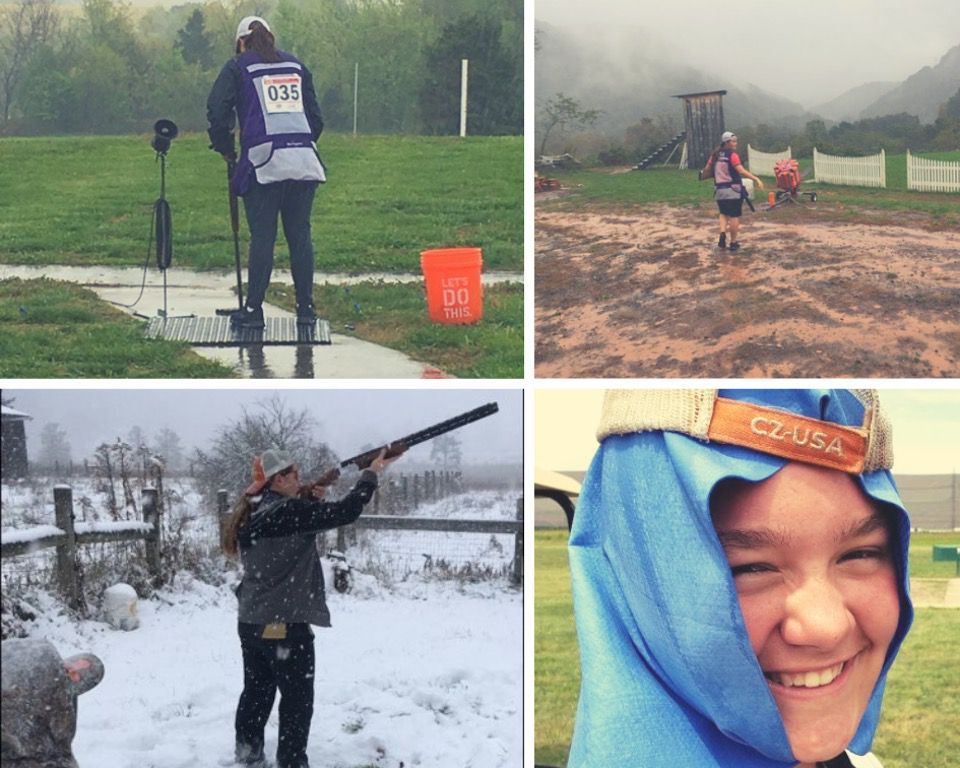 Snacks (and fluids)
Hydration and energy are also extremely important while hunting or competing. I pack 2 or 3 bottles of water, and 2 more if I happen to be hunting with dogs, because their well-being is important, too. I pack plenty of snacks, such as protein bars and different fruits, so that I can stay fueled on the course, and a candy bar for a sugar rush. Shotgun is an athletic sport just like any other, and you can get worn out very fast if you don't take care of yourself.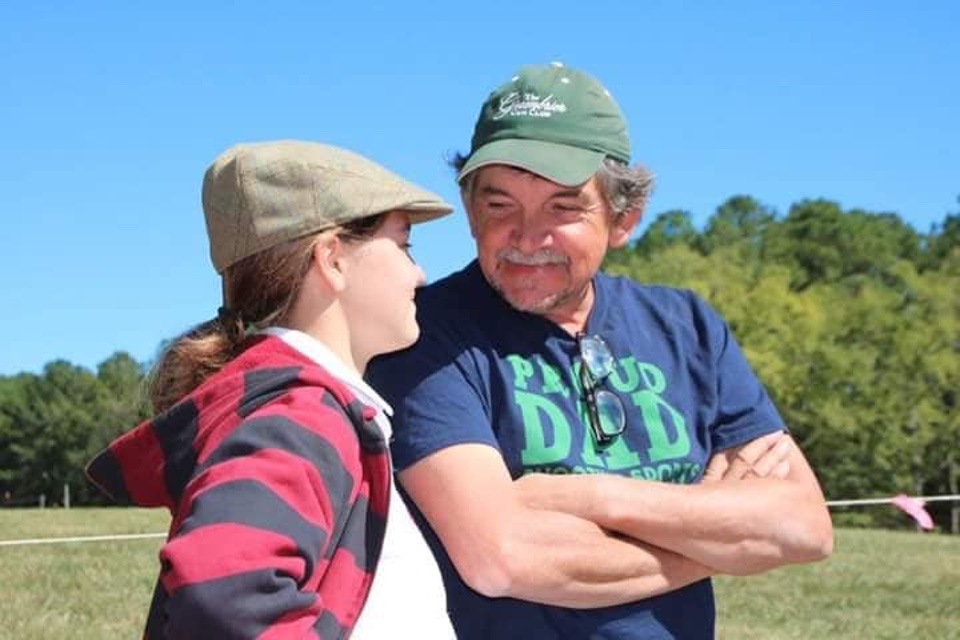 At the end of the day though, the most important thing in or out of a teen shotgun shooter's range bag is someone to carry all of your gear. Thanks, Dad!
About Makayla Scott

Makayla Scott is a 16-year-old shotgun enthusiast from White Sulphur Springs, West Virginia, and a brand ambassador for CZ-USA. View all posts by Makayla Scott →